Fall Events: Destin and Miramar Beach Area

Welcome to the Emerald Coast, where there is always something to do. Fall is filled with festivals including the month-long Destin Fishing Rodeo, arts festivals, live concerts, theater and dance performances, wine tastings and boat tours! The icing on the cake includes iconic Fall sunsets and the migrating monarch butterflies that soar through Destin this time each year.
Please be sure to check the event website for any updates and cancellations.

Beach Bonfires
When: Every Friday at Sunset
Socially distanced chairs provided on the beach behind the Royal Palm Grille. No outside food or drinks please. Smore's, drink specials and full menu available.
More Info: royalpalmgrille.com
Wednesday Night Concert Series
When: Every Wednesday between Oct 1 – 28, 2020 7:00 PM – 9:00 PM
Where: The Village of Baytowne Wharf Events Plaza Stage
The Free Concert Series will feature live music. A variety of genres from both local and regional groups.
Live Music Schedule:
October 7: Boukou Groove
October 14: Luke Langford Band
October 21: Chris Alvarado
October 28: Cadillac Willy
More Info: baytownewharf.com
Destin Fishing Rodeo
When: Everyday between Oct 1 – 31, 2020 6:00 PM – 6:00 PM
The ultimate fishing tournament for saltwater anglers of all ages all month long. Phone: 850.837.6734
More Info: www.destinfishingrodeo.org
Coastal Distancing Tour
When: Oct 17, 2020
This entertainment series takes place on Choctawachee Bay behind Legendary Marina, featuring special musical guest, Shakedown, a showing of University of Florida Gators and University of Alabama football games and a movie presentation of the Ghostbusters.
More Info: Event Facebook Page
Rocktober Concert Series
When: Oct 17 and 24, 2020
Watch the Destin Fishing Rodeo catches hit the docks with daily weigh-ins from 10:00 am – 7:00 pm then rock out to a free concert at 7:00 pm on the HarborWalk Village main stage!
Live Music Schedule
10/10: Ben Loftin
10/17: Band of Revival
10/24: Tyler Livingston & the Absolute
More Info: www.destinfishingrodeo.org
Bubbly Baytowne
When: Oct 22, 2020
Sip and shop in various retail stores as you stroll through the village streets enjoying a selection of premium champagnes. Check in by the fountain to receive your complimentary Baytowne Wharf glass and a map outlining specific merchants to visit from 5-7pm. This event is free and open for ages 21 and up.
More Info: baytownewharf.com
Destin Festival of Arts
When: Oct 24-25, 2020, Saturday 9:00 AM – 5:00 PM, Sunday 10:00 AM – 4:00 PM
The festival is not just a celebration of art, but of music, food and fun for the family with craft activities for the children. Social distancing measures are in place.
More Info:mattiekellyartsfoundation.org
Baytowne on Ice
When: Oct 26, 2020 – January 31, 2021
Ice skating in an outdoor rink in Florida. Need we say more?
More Info: baytownewharf.com
Hocus Pocus
When: Oct 29, 2020 6:30 PM
The featured film for Throwback Thursday. Bring your lawn chair and enjoy a fun evening. FREE
More Info: baytownewharf.com
Spooktacular Nights
When: Oct 30-31, 2020, Frida 6:30 PM, Saturday 6:00 PM
Enjoy a Friday night pub crawl through Emerald Grande followed by a concert on the main stage. Saturday includes trick-or-treating and costume contests followed by fireworks at 9:00 PM!
More Info: emeraldgrande.com
Trick or Treat Street
When: Oct 31, 2020
Enjoy a spooky night on the streets of Baytowne Wharf visiting merchants for a special treat. Steve Hall will be playing tunes on the main stage. The night ends with a fireworks display at 8pm.
More Info: baytownewharf.com
Spooktacular Halloween at Destin Commons
When: Oct 31, 2020, 11:00 AM – 3:00 PM
Get ready for an exciting Halloween filled with spooky crafts, photo booth, balloon sculpting, face painting and a magic and music show. Virtual costume contest.
More Info: destincommons.com
Barktoberfest at Grand Boulevard
When: Oct 31, 2020, 4:00 PM – 6:00 PM
Annual doggie social and fundraising event at Grand Park in Grand Boulevard at Sandestin. Pet & Parent Matching Costume contest, light bites, libations and raffle drawings. This event is Free but donations accepted. No prong, choke or shock collars.
More Info: grandboulevard.com
Kids Candy Hunt at the Gulf
When: Oct 25, 2020, 12:00 PM – 2:00 PM
Kids candy hunt for all ages with a coloring station. Football games all evening on the big screen.
More Info: Fecebook Event Website

Island Concert Series
When: November 7, 14, 21, 2020: 6:00 PM to 8:00 PM
Dance to the sounds of the Caribbean on the Harbor at Emerald Grande.
More Info: emeraldgrande.com
Sparkling Wine & Holiday Lights
When: Nov 14, 2020
Catch a sneak peek of the first tree lighting of the season while listening to carolers. Enjoy appetizers and more than 30 champagnes at featured Village restaurants.
More Info: baytownesparklingwinefest.com
The Polar Express
When: Nov 27, 2020
Come watch a special showing of this holiday favorite on the big-screen.
More Info: baytownewharf.com
Here Comes Santa Claus
When: Nov 28, 2020
Santa will be arriving in Baytowne as he lights the Village tree. There will be lots of children's entertainment and a fireworks display.
More Info: baytownewharf.com
Book Your Destin Vacation Rental for Fall 2019
If you're planning a trip to Destin this fall, book your stay with us today. Browse our wide selection of vacation rentals to find the perfect place for your entire group.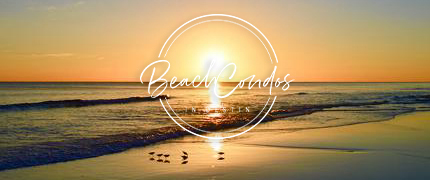 Posted by Laura on 10/16/20 11:54 AM

Previous article: LOOKING TO VACATION WITH YOUR PET?
Next article: Thanksgiving in Destin