Last Minute Booking Stays in Destin April 29-May 20th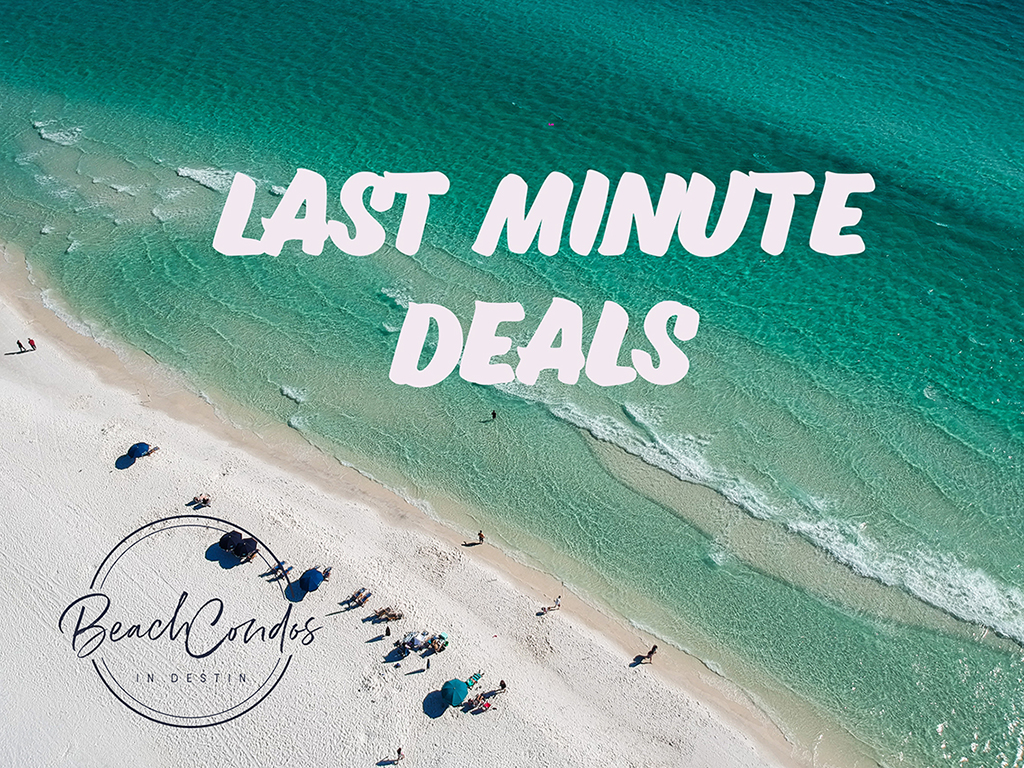 All rates are before taxes and fees. Most special rates have already been updated in the system for your convenience. Deals are first come first serve and must be booked and paid for simultaneously, due to the nature of rental advertisement we can not hold a unit.
Please feel free to email us for more information at [email protected]
Rates are before cleaning fees and taxes, credit card processing.
May 6-13th
Maravilla 1406 or Beach Retreat 105/ 107 Was $2097 now $1527
Maravilla 3204 or 3306 Was $1897 now $1260 or $235 daily with 4 night minimum
May 13-20th
Leeward Key 103 or 705 $1899
Crystal View units $3097 now $2697
Beach Retreat 406 or 209 Was $3097 now $2497
Maravilla 2105, 2308 or 2406 was $2800 now $2197
Maravilla 1202 or 1406 was $2597 now $1899
May 20th-27th
Beach Retreat 101 or 411 was $3777 now $3097
Leeward Key 901 or 601 Was $3197 now $2297
Leeward Key 103 was $2017 now $1699
Majestic Sun 1011a or 1010A was $2697 now $2097
Maravilla 2304 or 2406 was $2800 now $2497
Maravilla 1202, 1304 or 1406 was $2597 now $1999
Maravill