Maravilla 2308 Condominium Rental
Beds | 22 Baths | Pet Friendly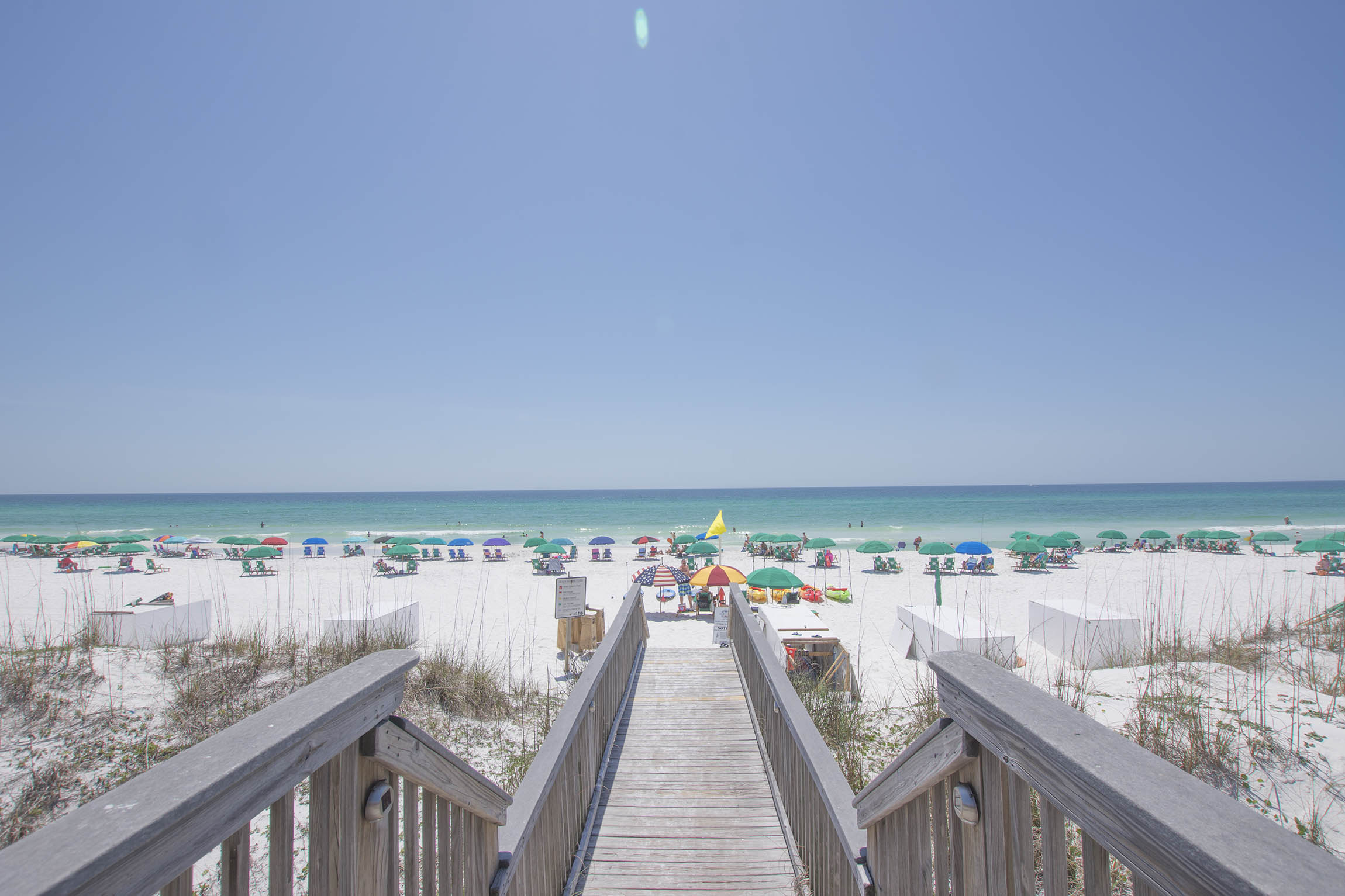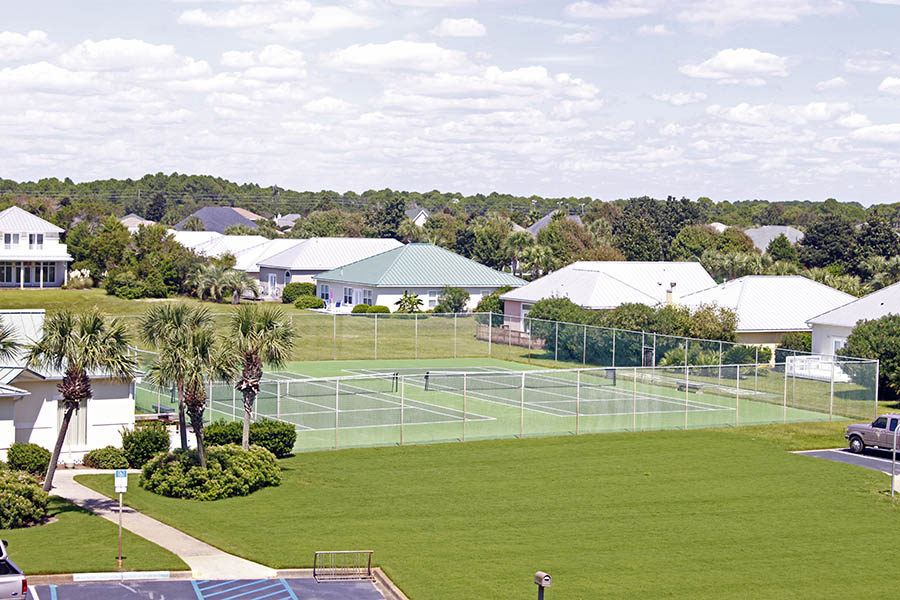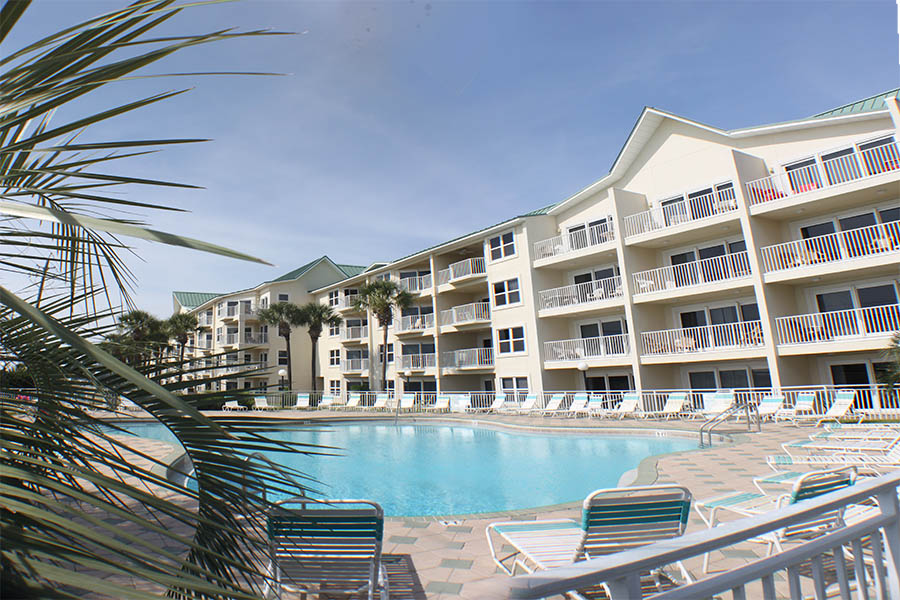 Description
Maravilla is a favorite Destin / Miramar Beach condo for pet owners and non pet owners alike. Beach Condos in Destin properties at Maravilla all come with a professional beach service setup of of 2 chairs and an umbrella . From March 15 – October 31st the Beach attendants at Maravilla will set out the chairs and umbrella on the 300 sq ft of Private Beach that sits in front of Maravilla. This beach is one of the largest privates beaches in the Destin Beach and Miramar Beach areas.
Units in Building 2 at Maravilla have the distinction of having gulf views of the beach. Making this one of the only direct beach view rental options in Destin where you can bring your pet with you. Enjoy watching the sunset from the covered balcony of Maravilla 2308. The square footage of Maravilla Building 2 – 2 bedroom 2 bath units would be 832 sqft and they each include a full size washer and dryer in the laundry room.
Maravilla 2308 is beautifully updated with an all new kitchen and bath updates as well. The condo has a wonderful beach and pool view.
Accommodates 6
All of our properties do require a Saturday-Saturday stay during Summer and Other Peak times of year
Gorgeous Gulf Views from Kitchen, Living Room and Master Bedroom
Master Bedroom with King Size Bed and Full View of Gulf
Small Guest Bedroom with Queen Size Bed
Queen Sleeper Sofa in Living Room
Two Bathrooms
Fully Stocked Kitchen
Washer/Dryer
Media Updated to all Flat Screen TVs with DVD's, Living Room, Master Bedroom, Guest Bedroom
Wireless High Speed Internet
Cable TV including HBO
Beach Service Included in Season – Umbrella with 2 chairs
3rd Floor Gulf Front Balcony with view (see photos below)
Pet Friendly–Well Groomed, Well Trained, Non Aggressive Pets Allowed with Prior Approval (some breed restrictions)
See rates below photos
Maravilla Resort Amenities
Two pools–beachside (gulf-front) and club house, Jacuzzi, Tennis Courts, Onsite Gym, Large Private Beach, BBQ Grills, Gated Community
Rates
Availability
23 Reviews
★ ★ ★ ★ ★
We had a fantastic stay at Maravilla 2308 and would definitely return. The check-process was very efficient and appreciated after a long drive. The view and location were even better than expected. The beach was only a steps away. I was initially concerned with crossing the street and that was absolutely no issue with a crosswalk in close proximity. The condo was clean, beautiful and well equipped and the full size washer and dryer was a huge plus. It was such a bonus to be able to bring our fur baby and made our trip perfect. Since the beach in front of the condo is private, it was never overly crowded which I have experienced at other locations in the area. Being in walking distance of Pompano Joes was also a huge plus (just make sure you send someone to check-in prior to your target meal time). Overall we had a great experience and will definitely return.
Jennifer: Date of arrival - June 12, 2021
★ ★ ★ ★ ★
Beautiful condo very clean on the grounds of property
Sandra: Date of arrival - May 22, 2021
★ ★ ★ ★ ★
This is a great property. Nicely appointed. We ended up not bringing our pets but it's nice to know we could have. We loved the beach being so close and having daily beach service with chairs and umbrella.
Donna: Date of arrival - April 24, 2021
★ ★ ★ ★ ★
Very nice condo, clean and convenient to restaurants and beautiful view of the ocean from our porch. My puppy enjoyed it as well!
Bonnie: Date of arrival - April 17, 2021
★ ★ ★ ★ ★
Condo was very pet friendly, and clean. Enjoyed the beach, pools and walking areas for the dogs. Loved sitting on balcony relaxing enjoying the view and pups!
Jaynie: Date of arrival - April 10, 2021
★ ★ ★ ★ ★
I enjoyed our stay at Miramar. The condo is clean, well stocked, and pet friendly. I liked that the beach chairs and umbrella were set up everyday. The owners were always available to help. Lovely rental!
Kristi: Date of arrival - April 3, 2021
★ ★ ★ ★ ★
Clean, convenient, perfect location for our family!
Danyelle: Date of arrival - March 27, 2021
★ ★ ★ ★ ★
We loved our stay! First off you can't beat the location! Right across from the beach and the patio/balcony has an unobstructed view of the ocean from the 3rd floor. If you get tired of being outside you can even listen to the waves crash as you sit in bed! :) Everything was clean and tidy. Neatly decorated. Great amenities. Make sure to read instructions so you know what you need to bring vs what's already provided. Two things we needed to bring were hair dryer and laundry detergent. We brought our pup with us and the walking trail runs right in front of the complex along the beach and goes for miles with tons of grass along the way! Tons of Restaurants and shopping nearby. Definitely will book again.
Sonja: Date of arrival - December 14, 2020
★ ★ ★ ★ ★
Perfect for a weekend getaway for Christmas with a small group. Within walking distance of bike rentals, restaurants, shops and of course the beach access right across the street. Love how per friendly the area is. Would definitely like to stay here again.
Peggy: Date of arrival - December 23, 2020
★ ★ ★ ★ ★
Truly a beach location.
Reviewer location - Fishers, Indiana, USA
Jeremy: Date of arrival - November 21, 2020
★ ★ ★ ★ ★
The Condo was very nice and in a great location. All around great stay and would definitely recommend!!
Robert: Date of arrival - October 31, 2020
★ ★ ★ ★ ★
Great dog friendly stay in a tastefully decorated condo with easy access to walking trail and beach. Clean and well maintained, as are the premises.
Tim: Date of arrival - November 6, 2020
★ ★ ★ ★ ★
James: Date of arrival - June 27, 2020
Very convenient to beach area
VRBO Review #54736777
★ ★ ★ ★ ★
Chad Date of arrival - May 30, 2020
Very easy renting process. Went right to the condo and we were on the beach within minutes. The location is excellent. We definitely plan on staying at this complex again.
VRBO Review #54055357
★ ★ ★ ★ ★
Deborah Date of arrival - May 23, 2020
Dogs have plenty of green space and the proximity to the beach is great for humans to go back and forth to check on their four legged companions.
VRBO Review #53881810
★ ★ ★ ★ ★
Laurie: Date of arrival - December 13, 2019
We loved the view of the ocean from the living area, master bedroom, and balcony – the photos really don't do the condo justice. We had breakfast on the balcony every morning. The water is clear and emerald blue/green, and the beach is as white and soft as powdered sugar. I was amazed at how spectacular it is. Maravilla is within walking distance of three restaurants, along a hike and bike trail in front of the property. Lots of people walk their dogs along the trail in the mornings and evenings, and there were a lot of people riding bikes and jogging. The condo was clean with beautiful décor. The photos on VRBO are accurate. It was furnished thoughtfully with everything we needed, and even had some board games and puzzles. We called the manager Laura with a question about checking in and found her helpful and cheerful. We are looking forward to staying in 2308 again next year.
VRBO Review #29529891 submitted 12/29/2019
★ ★ ★ ★ ★
Jennifer H: Date of arrival - June 22, 2019
Thanks for a wonderful visit!
Review #26898831 submitted 8/27/2019
Perfect Beach Vacation ★ ★ ★ ★ ★
Date of arrival July 14, 2018
We've usually stayed in the high-rise condos down the beach, but this year we stayed at Maravilla and I highly recommend it. The condo was very clean and had all the comforts of home - well-equipped kitchen, full-size washer/dryer, comfortable beds, lovely decor - plus a spacious balcony with a gorgeous view of the ocean. Loved having breakfast out there before heading to the beach each morning. Beach chairs and umbrella were already set up for us, and we were pleasantly surprised to find the beach not at all congested like we were used to - plenty of room to spread out and be comfortable, on the sand as well as in the water. We took a little stroll down the beach to Pompano Joe's one afternoon; it was a nice place to sit in the shade, enjoy a tropical drink and listen to some live music. Lots of great restaurants and shopping in the area, too. All in all, a great trip. Hope we'll have a chance to stay there again.
VRBO Review #23283835 submitted 8/13/2018
Perfect location and place to stay! ★ ★ ★ ★ ★
Absolutely loved my stay at this property.
Date of arrival June 30, 2018
VRBO Review #22713381 submitted 7/11/2018
The view was very nice and the complex is very close to the beach. ★ ★ ★ ★ ★
Date of arrival June 2, 2018
The condo was very well decorated and was very clean. The beach chairs and umbrella that are included in the stay are great. Overall it was a great trip.
VRBO Review #22336033 submitted 6/10/2018
Perfect Spot ★ ★ ★ ★ ★
Date of arrival April 14, 2018
This condo is perfectly situated within the complex. A great view of the ocean, dolphins, surfers from your porch. Our dog enjoyed the view as much as we did. The unit is close to the elevator, making coming in and out very easy, and walking the dog easy. The condo is very nice, it is so nice, we extended our stay. Very well decorated and appointed. The communication with the owner was very good, instructions were thorough. The complex is well maintained. We took advantage of the work out room, the heated pool and hot tub. You can walk to restaurants and bars. And the most important thing, the Ice Maker was awesome. There was always plenty of ice for our cocktails.
VRBO Review #21956396 submitted 5/4/2018
Happy ★ ★ ★ ★ ★
Date of Arrival April 7, 2018
Great time...great place...everything was top notch
VRBO Review #21797542 submitted 4/14/2018
Our family had a wonderful time! ★ ★ ★ ★ ★
Guest Kelly P. | Date of arrival 12/27/2017
The condo was very neat and clean. It felt like home. Very inviting. We had an amazing time despite the cold, rainy weather. The sun did come out on our third day there and it was just beautiful! Even our little dog enjoyed it. We loved our visit and will definitely be coming back!
VRBO Review #20972881 submitted 12/31/2017
Questions on this property?
Maravilla 2308 Condominium Rental
Beds | 22 Baths | Pet Friendly
Call Renee or Laura
(888) 251-5214 (toll free)
(850) 269-3342 (local)
or send this short form