Family owned and operated since 2005
Beach Condos In Destin is a family owned and operated rental management company that has been managing rental homes and condominiums in Destin, Florida, since 2005.
We are pleased to provide some of the most competitive management fees in Destin as well as a return of the best rental numbers for our owners.
We began by managing seven rental properties owned in the Miramar Beach area of Destin. Upon hearing of our success with these properties, our friends began asking us to manage their rentals as well. Word of mouth referrals have helped us grow into now managing nearly 100 properties in the Destin area.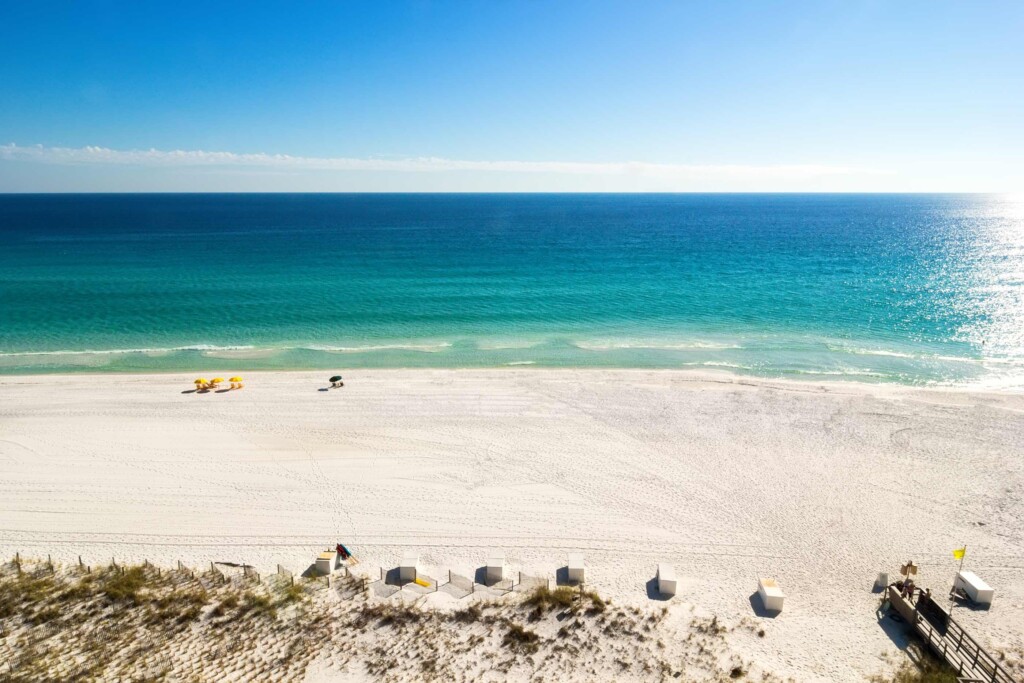 Superior customer service
Providing our customers with a small business atmosphere is of the utmost importance to us. As a small business, we familiarize ourselves with our owner properties very well. Therefore, we can speak to potential renters with confidence while assisting them in making a choice of where to stay. When customers call Beach Condos in Destin, they speak with a live representative in our Destin office. Our Destin office is managed by Laura Clayton who has certifications and over 10 years of training and experience in Customer Service and Sales.
Personal attention to detail
Since we began by managing our own properties, we understand the importance of managing our owner properties as if they were our own as well. We want our owners to be successful; therefore, we offer many services not found through other rental management companies.
Owners with struggling rental units have realized the full potential of their properties with our assistance. We help them redecorate and design their properties into more comfortable and beautiful spaces while remaining cost effective; thus, creating a loyal following of renters. You'll see meticulous attention to detail and superior quality go into all furnishings and decorations in our properties.
Owned by a licensed real estate agent
For owners considering purchasing a new property or selling their current rental property, Renee Clayton, owner of Beach Condos in Destin is a licensed realtor with World Impact Real Estate. Having purchased, sold and managed condos for over 12 years in the Destin area, she will be happy to assist with the purchase or sale of your property.
Effective rental property advertising
Beach Condos in Destin proactively advertises our owners properties throughout numerous platforms. A large portion of our yearly earnings is spent on advertising through many well-known sites as well as well as regional and national print media. We are continually updating our advertising media, including adding professionally taken photos of our properties to ensure desirable exposure is provided. These services are offered at no additional cost to our owners.
Pet friendly rental benefits
The bulk of our properties allow us to manage rental units as "pet friendly", a service that is only offered by a very small percentage of the Destin area rental market. Being pet friendly is beneficial for our owners and renters as recent surveys show over 20% of households wish to travel with a small pet on vacation.
While marketing and renting your property as pet friendly may seem like a scary proposition, Beach Condos in Destin has it down to a science! Rarely, if ever, do we have a problem with our pet friendly guests. In fact, most guests are so happy they are able to bring their pets, that they go out of their way to take exceptional care of the properties. Additionally we have a very large and continually growing list of loyal pet friendly guest who return to our properties year after year.
Message from the owners
We sincerely appreciate you taking the time to consider Beach Condos in Destin as your choice for rental property management. We strive continually to provide the best service possible and to follow rental market trends to ensure our owners are successful and confident with their choice of rental property management. Please don't hesitate to contact us if you have any questions or if we can assist you in any way.
Sincerely,
Laura Clayton
Renee Clayton, Licensed Realtor with World Impact Real Estate