Beach House 303D Condominium Rental
2 Beds | 2 Baths | Not Pet Friendly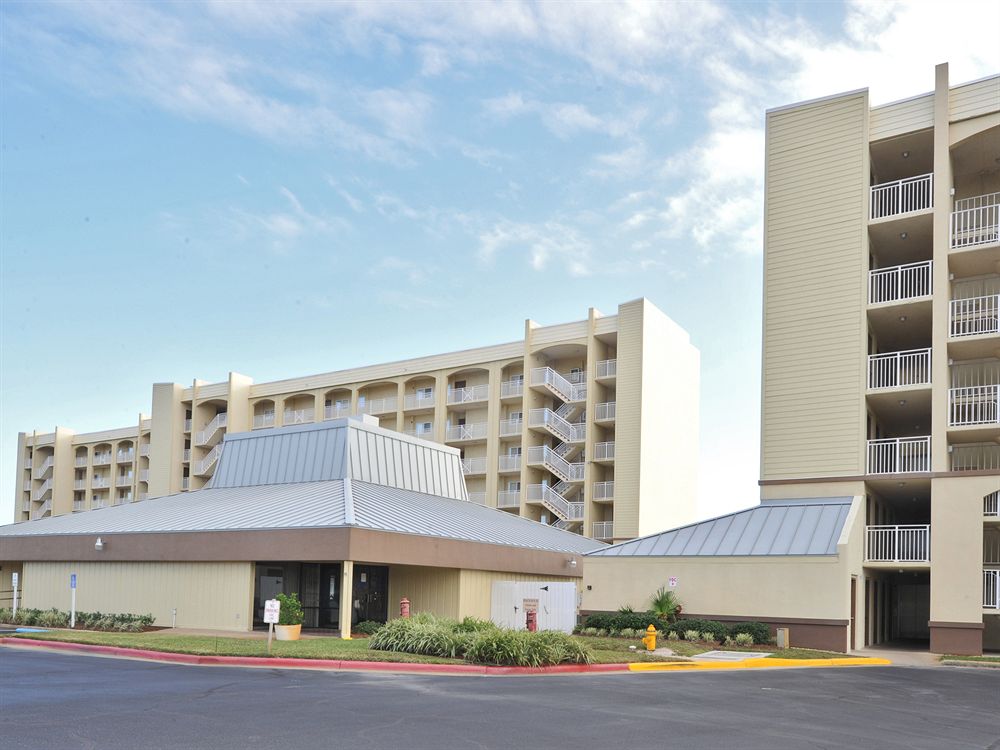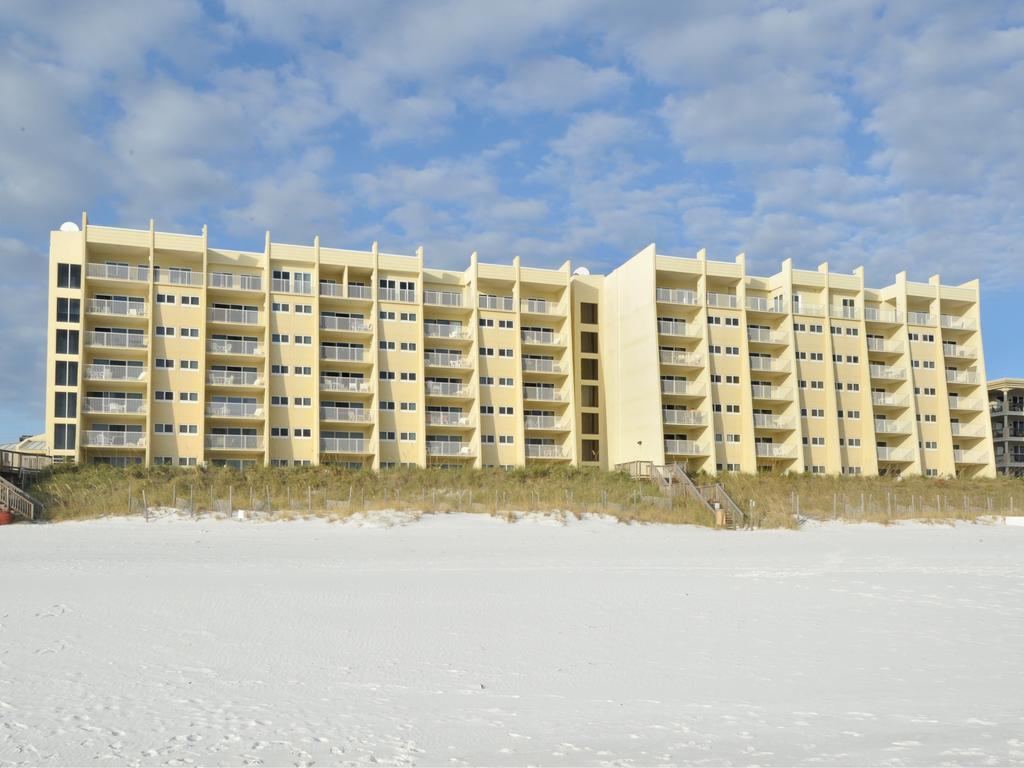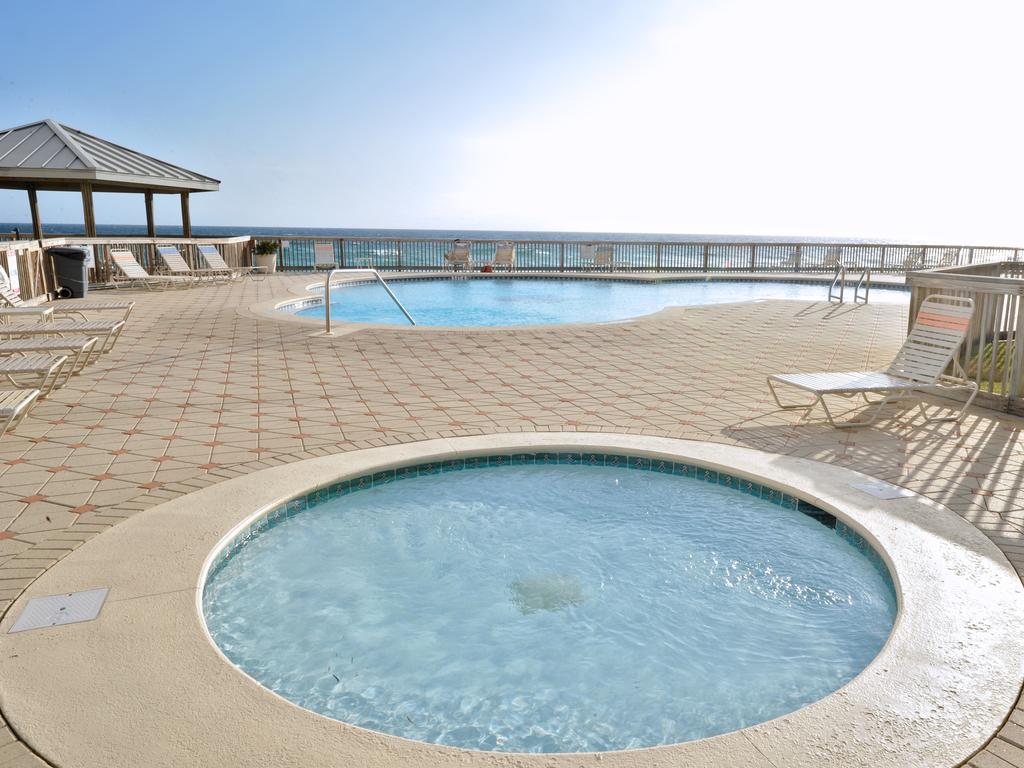 Description
Beach House Condominiums of Miramar Beach Florida is a great place to plan your next trip to Destin. With over 650 feet of beachfront, you are never far away from the emerald waters of the Gulf Coast. This complex is in the heart of it all, leaving you close to great dining and shopping. See for yourself why so many vacationers love staying at the Beach House Condos!
2 Bedrooms + 2 Baths, (Sleeps up to 7 with sleeper sofa) NOT Pet Friendly
Master Bedroom: King Bed with full Gulf view
Master Bath: Shower/tub combo
Guest Bedroom 1: Queen bed and Twin bed
Guest Bath 1: Ensuite Shower/Tub Combo, also accessible through Living Room
Living Room: Queen sleeper sofa
UNIT AMENITIES
Beachfront unit with unobstructed 3rd floor Gulf views from Living Room and Master Bedroom
Washer / Dryer
Flat-screen TVs in all Bedrooms and Living area
Fully stocked Kitchen
WiFi
Beach service of 2 chairs and 1 umbrella included during season, mid-March through end of October
BEACH HOUSE CONDOMINIUM AMENITIES
This complex features a gazebo overlooking the Gulf of Mexico. There is a vast seasonally heated pool and a kiddie pool. Amenities include a video game room, fitness room, lighted tennis courts, outdoor grills and convenient guest laundry facilities on every floor.
Beach House Condos is built on the south side of Scenic Gulf Drive. Guests and owners step directly off the pool deck and down the steps to the squeaky, sugary sand and emerald waters. Find out for yourself what makes Miramar Beach of South Walton County one of the most desirable beaches to visit and a family favorite.
All of our properties do require a Saturday-Saturday stay during Spring, Summer, Fall, and other peak times of the year.
Rates
Availability
13 Reviews
★ ★ ★ ★ ★
My family and I enjoyed the condo and it's location. The beach was beautiful and not over crowded.
Mary: Date of arrival - July 17, 2021
★ ★ ★ ★ ★
Location just cannot be any better! Right in the middle of everything with plenty of dining and shopping right outside your doorstep. Yet, relatively uncrowded beach area and pool overlooking beach. Great value. Would definitely stay here again. Easy check-in and communication with owner was extremely responsive. I recommend this one!
Laurie: Date of arrival - June 19, 2021
★ ★ ★ ★ ★
The property was everything we expected and more. The condo was very clean, ready at check-in time, had all of the necessities, and looked just like the photos. The view and proximity to the beach are tremendous. One thing that is particularly nice about this property is that the beach was much less crowded than most other places just to the east and west because there are no large condos and fewer residential houses behind this property. The exterior of the condo facility is certainly not the most beautiful thing on the Miramar Beach coast but that didn't bother us at all. The only incredibly minor complaint we had was that the pool area had some small weeds coming through the bricks/pavers surrounding the pool which could have been easily removed to make the pool area look nicer....but that's it. Overall, it was a great stay, especially for the money.
David: Date of arrival - March 27, 2021
★ ★ ★ ★ ★
What a great place to get away. The view was absolutely breathtaking. The condo was furnished with everything we needed.
Lisa: Reviewer location - Marionville, Missouri
Date of arrival - October 24, 2020
★★★★★
The condo was beautifully remodeled and had everything you could need during your stay!! The views are amazing from the balcony!! The owners were easy to communicate with and very friendly. Thanks again for letting us rent your condo!!

Jeremy: Date of arrival - October 10, 2020
★★★★★
Once again, we had a wonderful time. Love the Beach House! The owners communicated quickly about Hurricane Sally. The property was spotless. What a pleasant experience!

Suzy: Date of arrival - September 19, 2020
★★★★★
Nice updated condo in great location. Easy access to beach with great beach view. Worked perfectly for our vacation.

Ed: Date of arrival - September 5, 2020
★ ★ ★ ★
Meridith, Date of arrival - August 8, 2020
The Beach House is our favorite
Reviewer location - Coila, ms 38923
VRBO Review #56660087
★ ★ ★ ★ ★
Chris Date of arrival - June 20, 2020
This is a great condo in a great location. The view from the balcony was outstanding. Beds were comfortable and everything we needed in the kitchen was provided. The beach service was outstanding and the kids had a great time in the huge pool.
Reviewer location - Omaha, NE
VRBO Review #54528346
★ ★ ★ ★ ★
Jenna Date of arrival - June 13, 2020
Great location, Condo is very nice!
VRBO Review #54346577
★ ★ ★ ★ ★
Marcinda: Date of arrival - October 12, 2019
Absolutely perfect for our family vacation. Beautiful condo full of everything we needed for a relaxing week on the beach!
VRBO Review #28941085
★ ★ ★ ★ ★
Suzie G: Date of arrival - September 21, 2019
Beautiful property. Recently remodeled and well maintained!
VRBO Review #28629445 submitted 9/28/2019
★ ★ ★ ★ ★
Joan W - Date of arrival - June 9, 2019
My parents found this condo after hearing our three year old saying please can we go to the beach. Well we were shocked to have found such a remarkably beautiful place and are still blown away at how beautifully it was renovated. Taking a chance at getting it so late in the season but we got blessed. It was more beautiful than it showed in the pics and from comfortable beds to the living place to the pool and the spacious lounging on the beach. We could not have been happier. Thank you for making this stay and stays to come at your lovely condo. Were in love! Miramar here we come.....
VRBO Review #26568626 submitted 6/14/2019
Questions on this property?
Beach House 303D Condominium Rental
2 Beds | 2 Baths | Not Pet Friendly
Call Renee or Laura
(850) 269-3342 (local)
or send this short form