Leeward Key 601 Condominium Rental
4 Beds | 3 Baths | Not Pet Friendly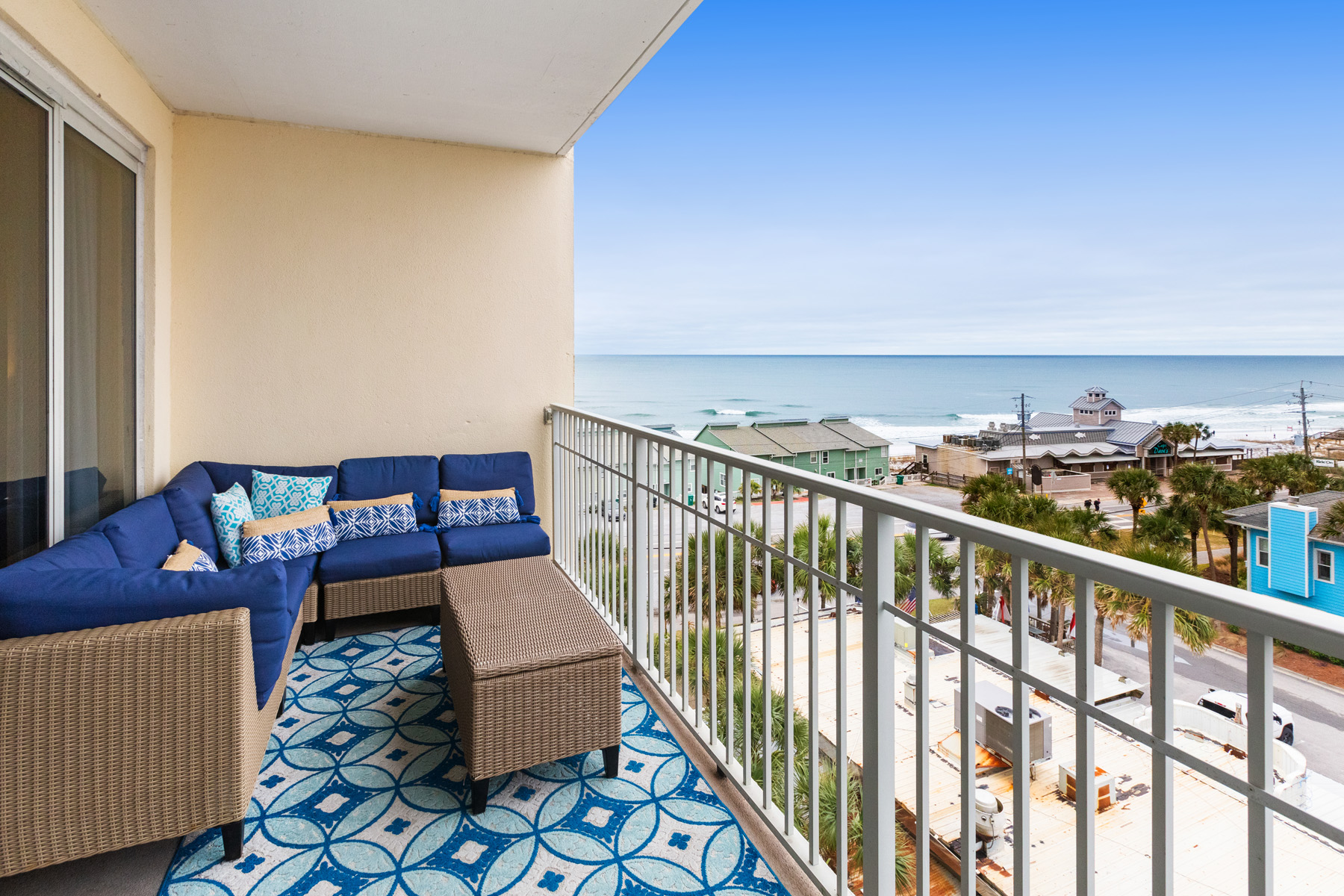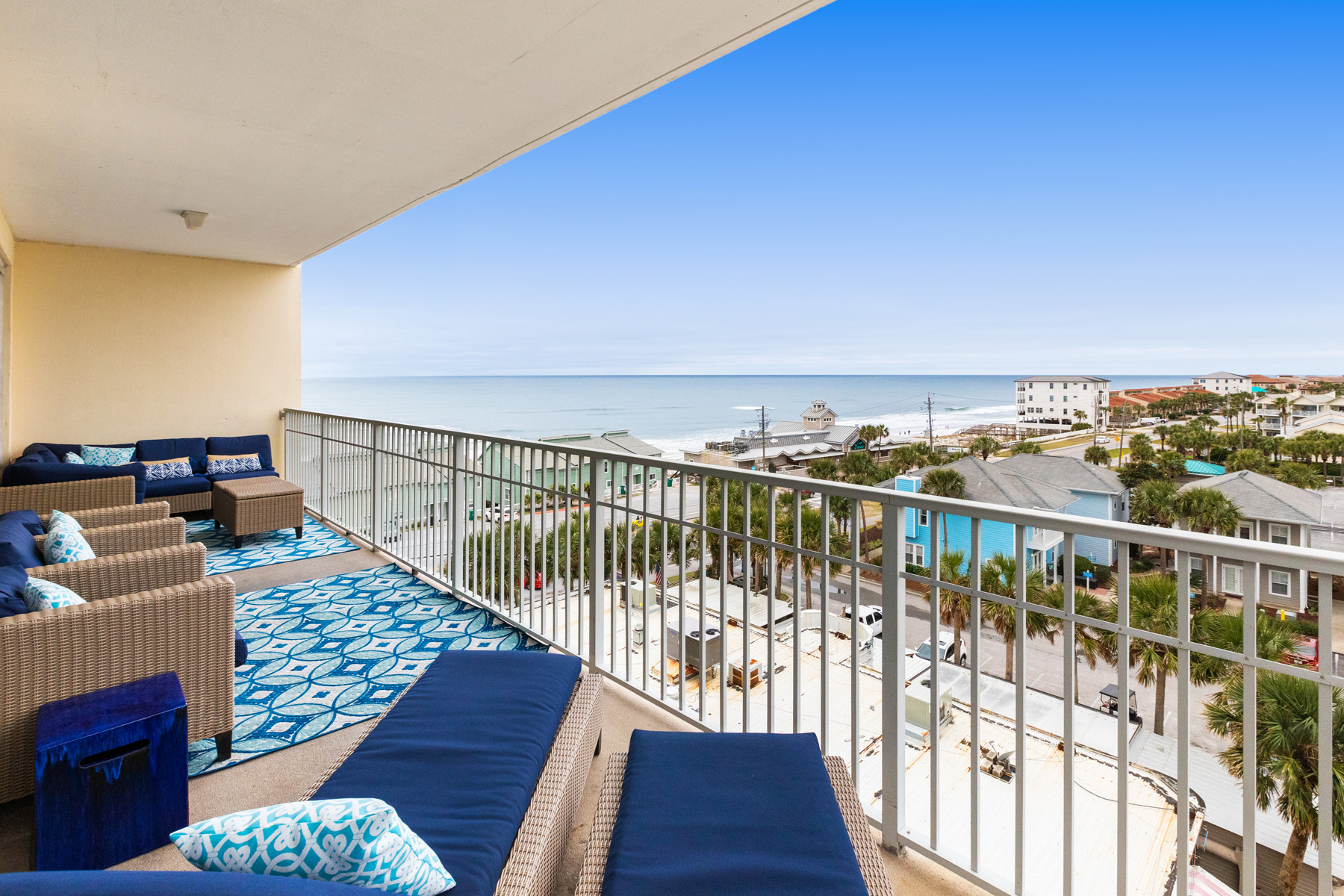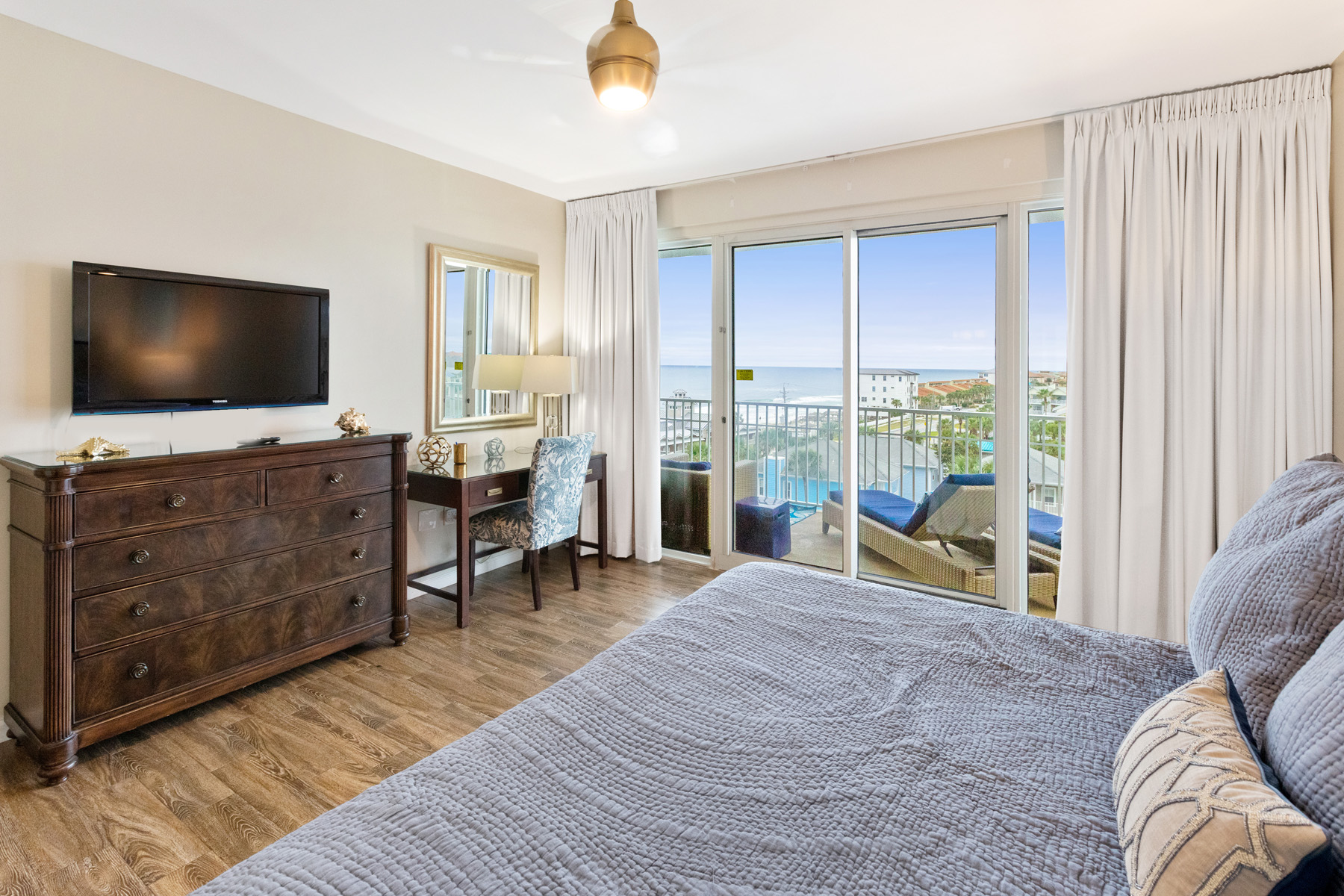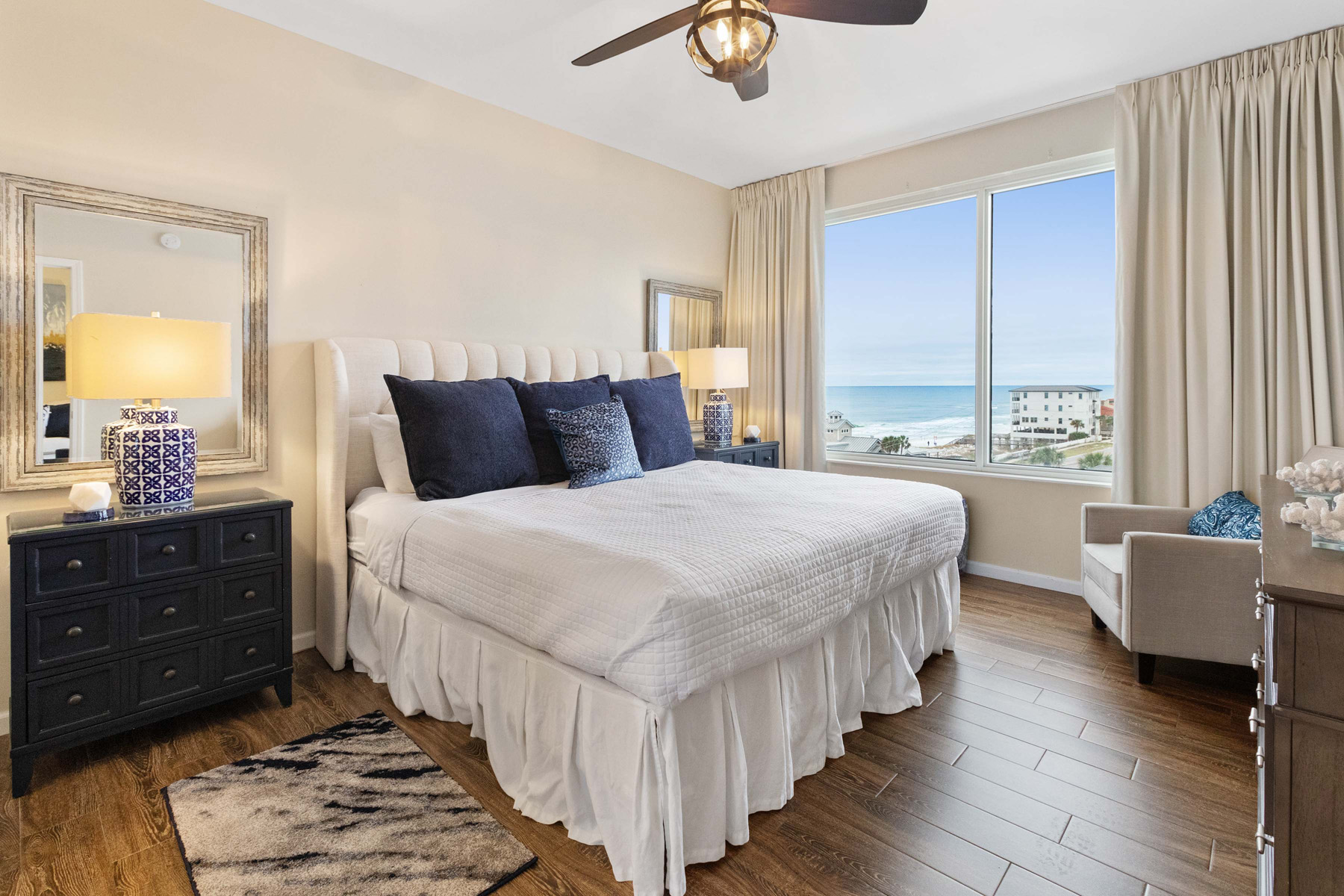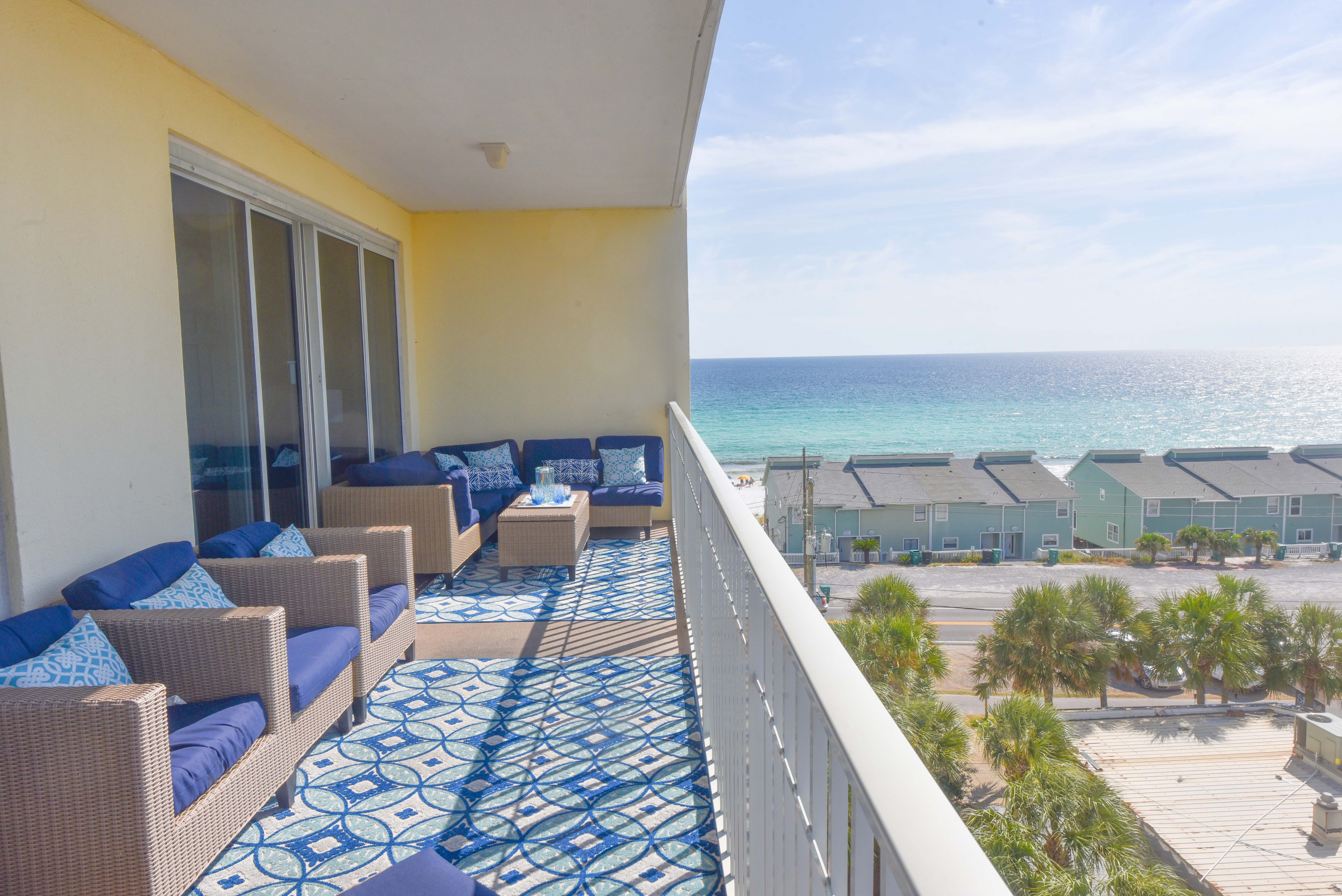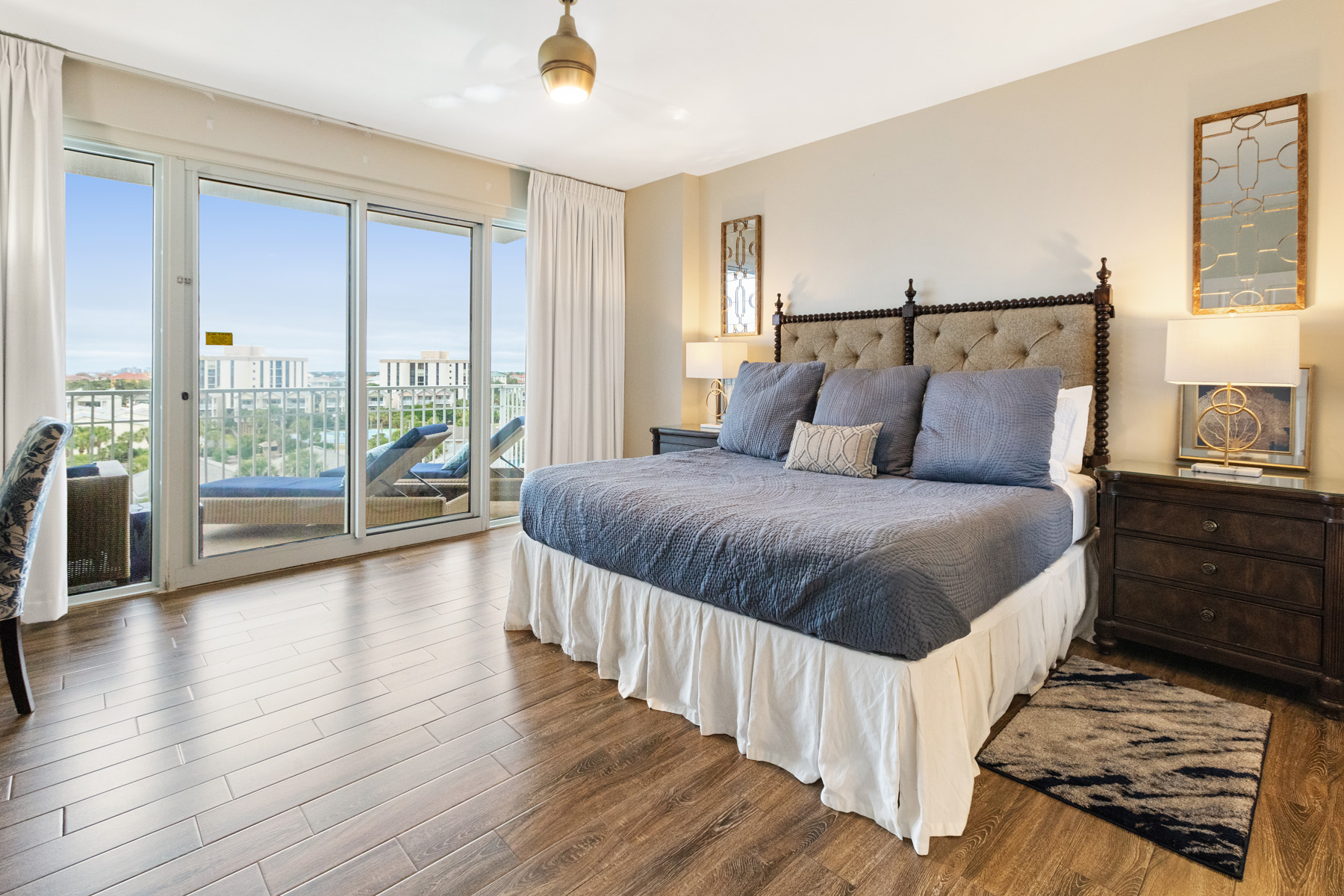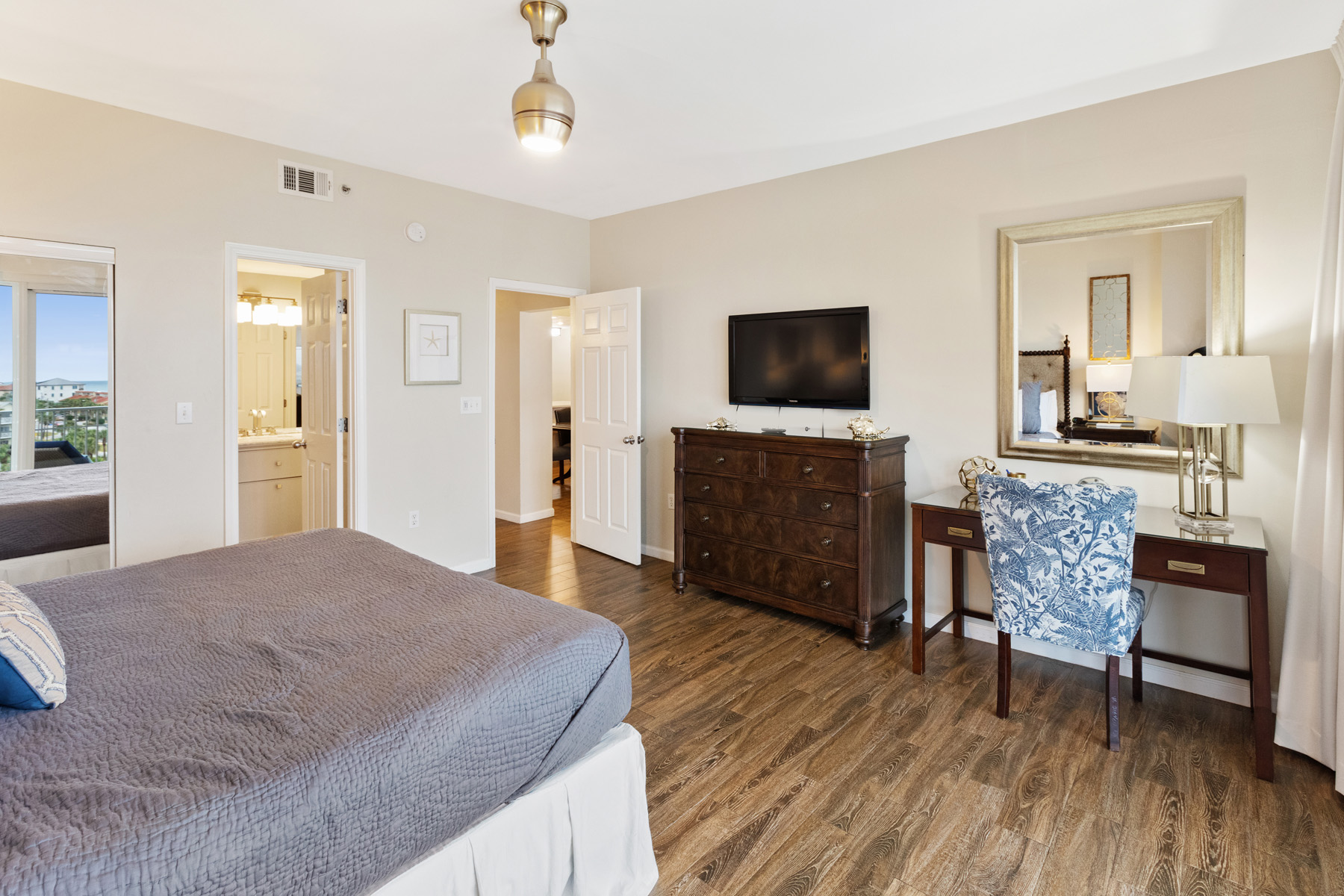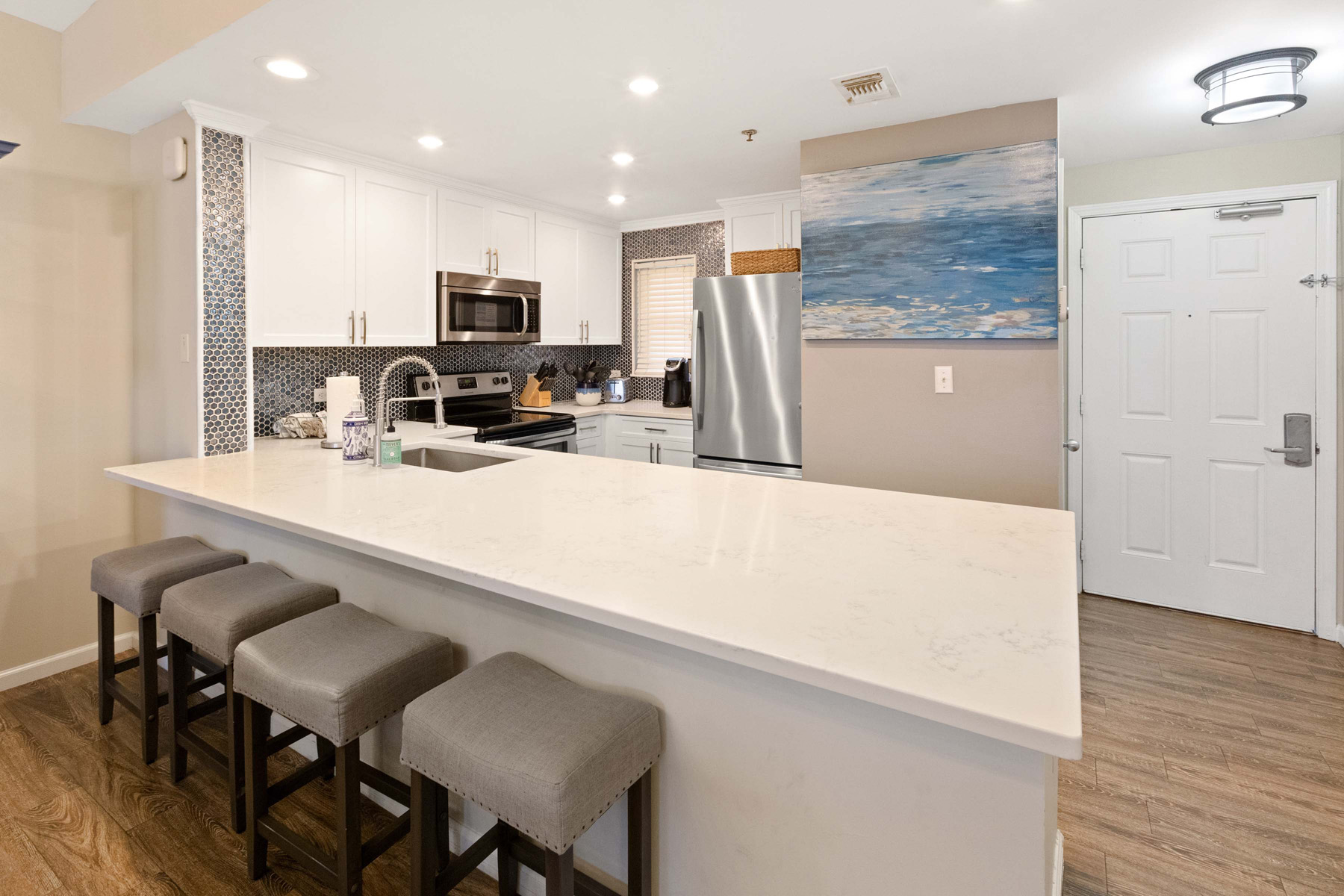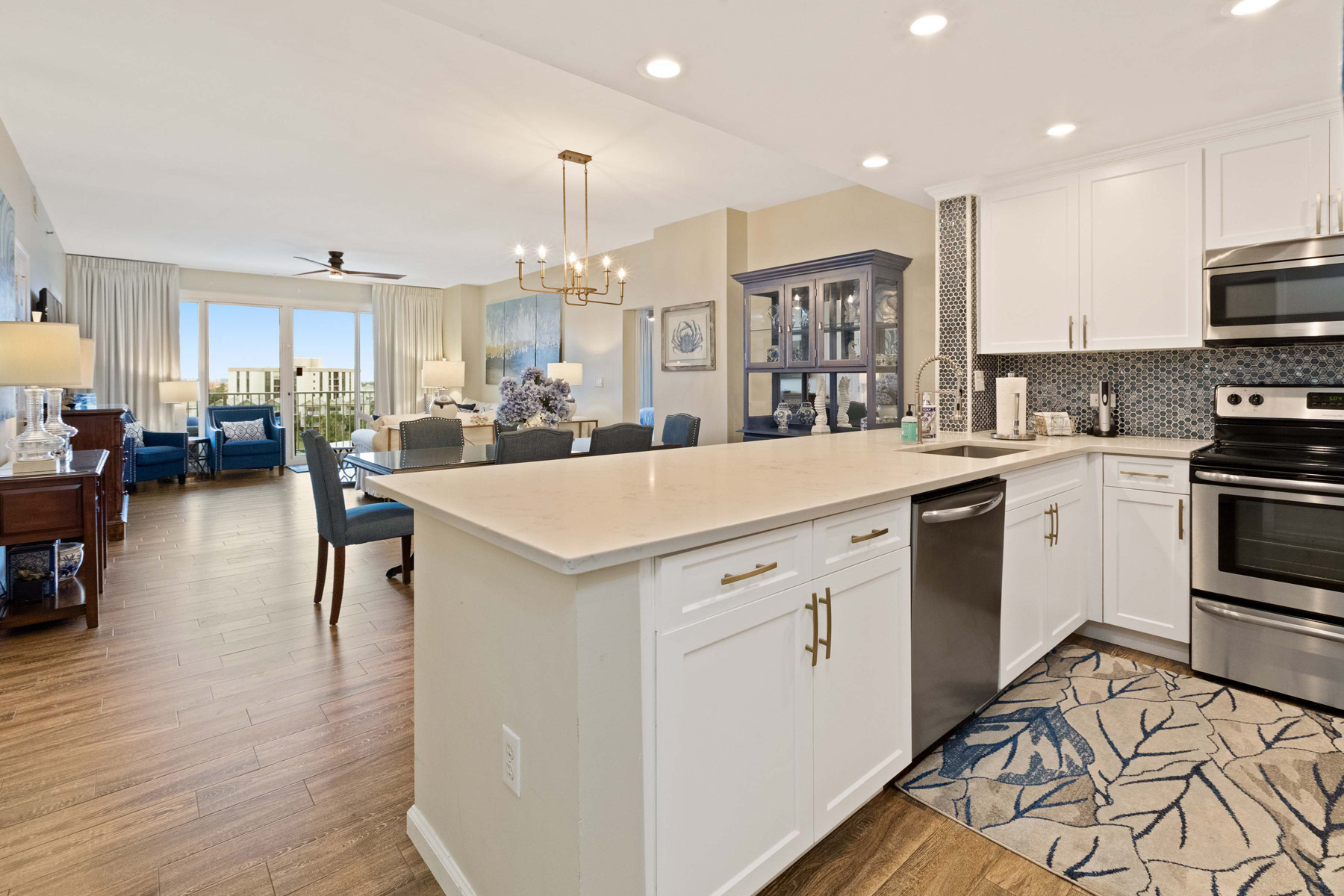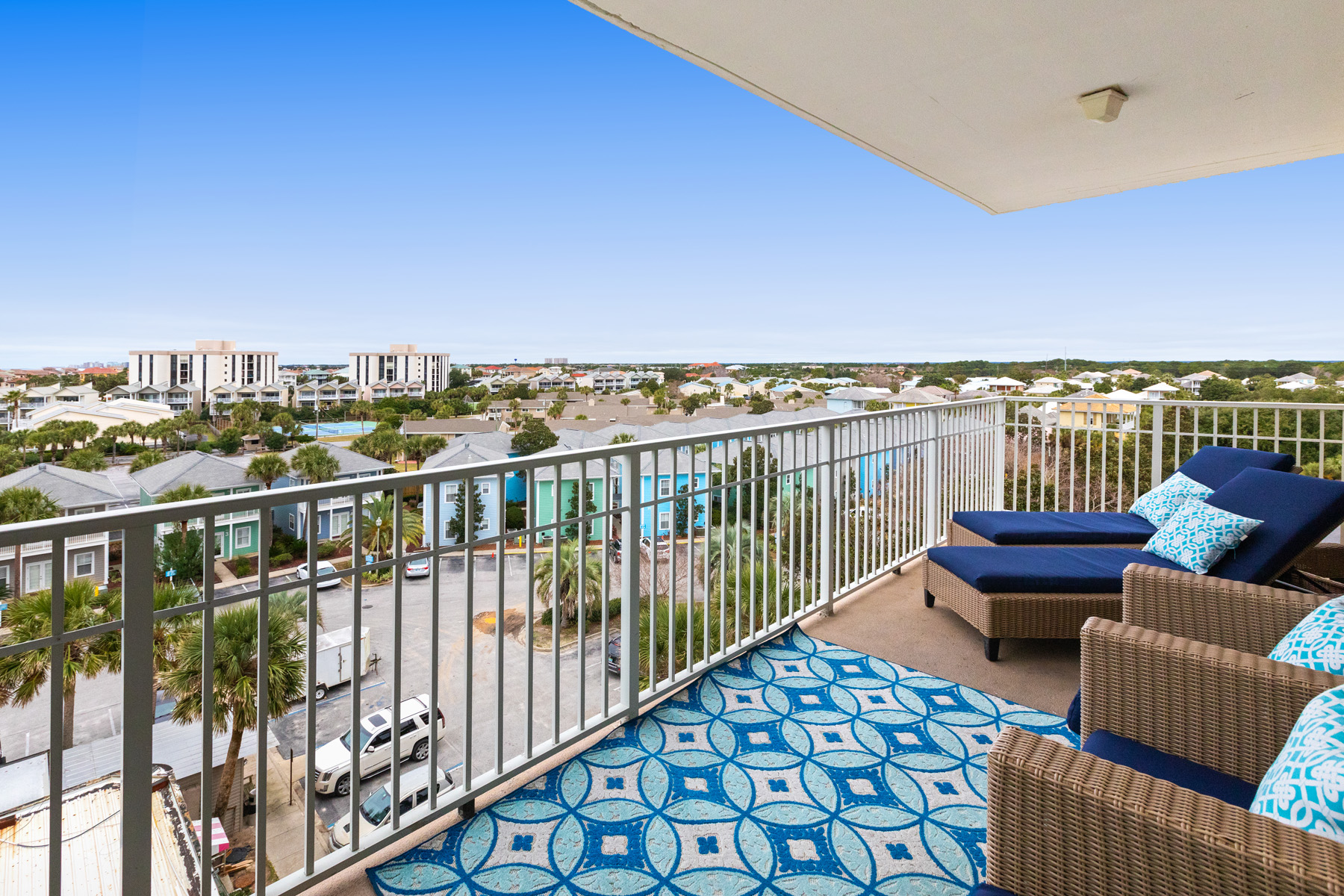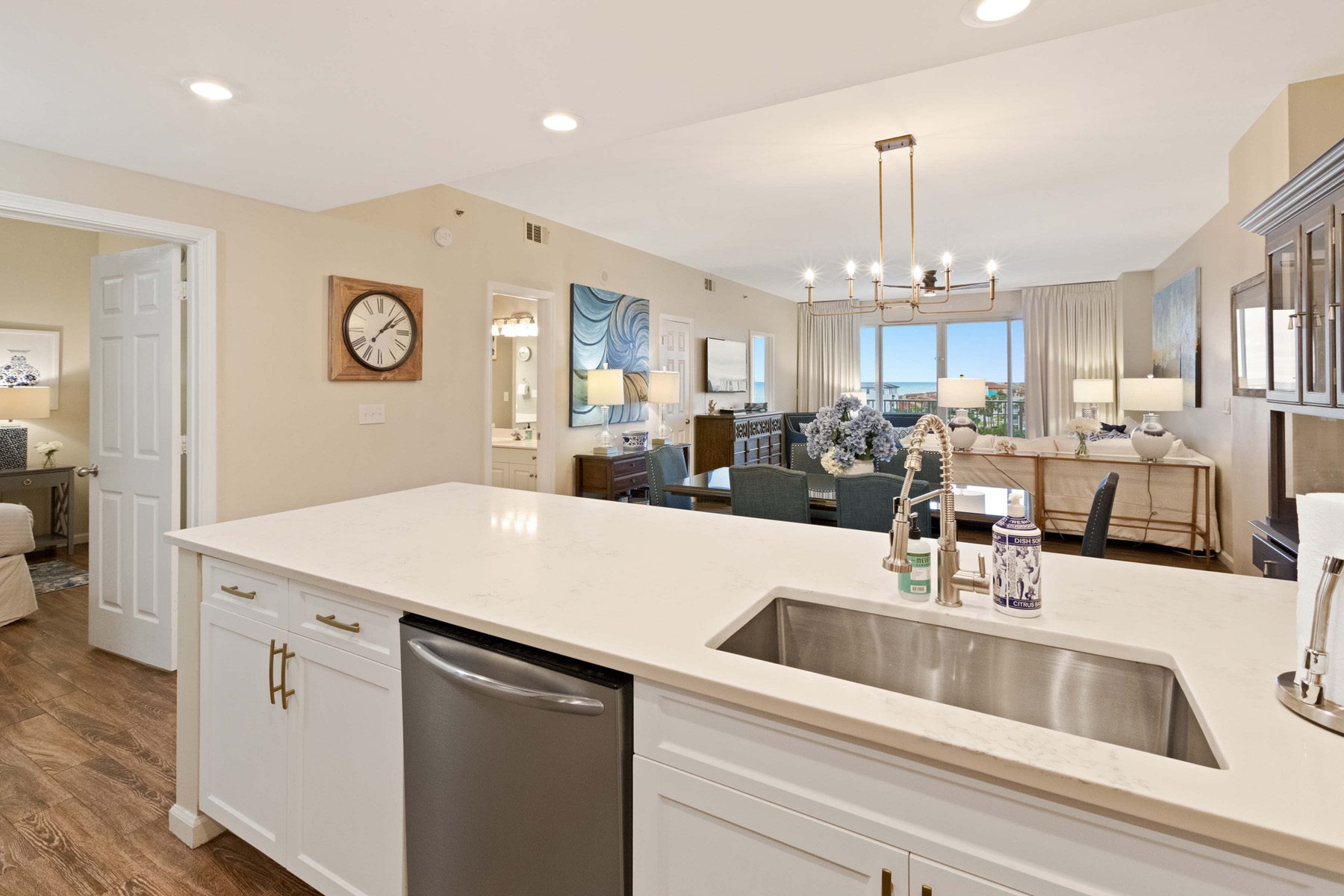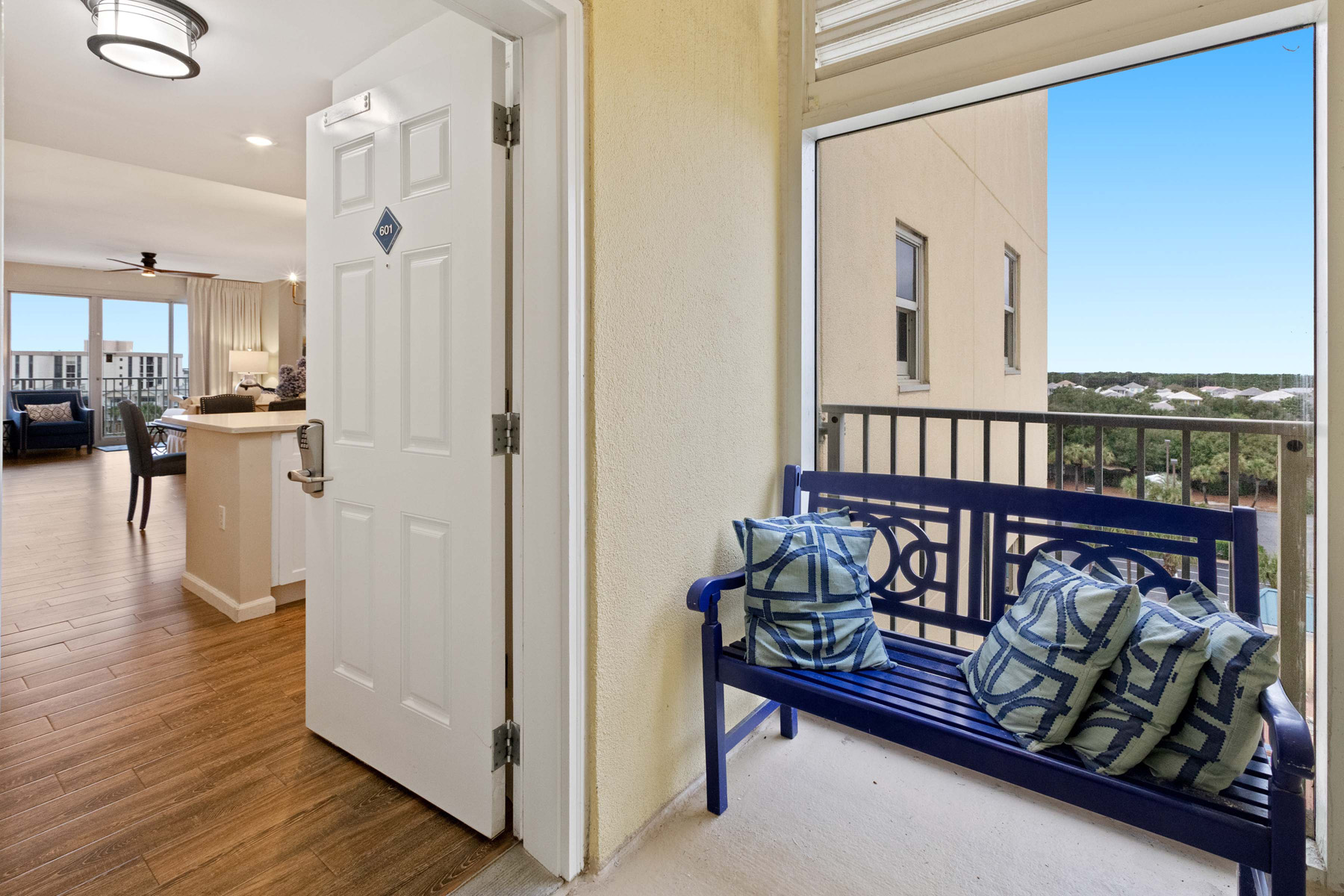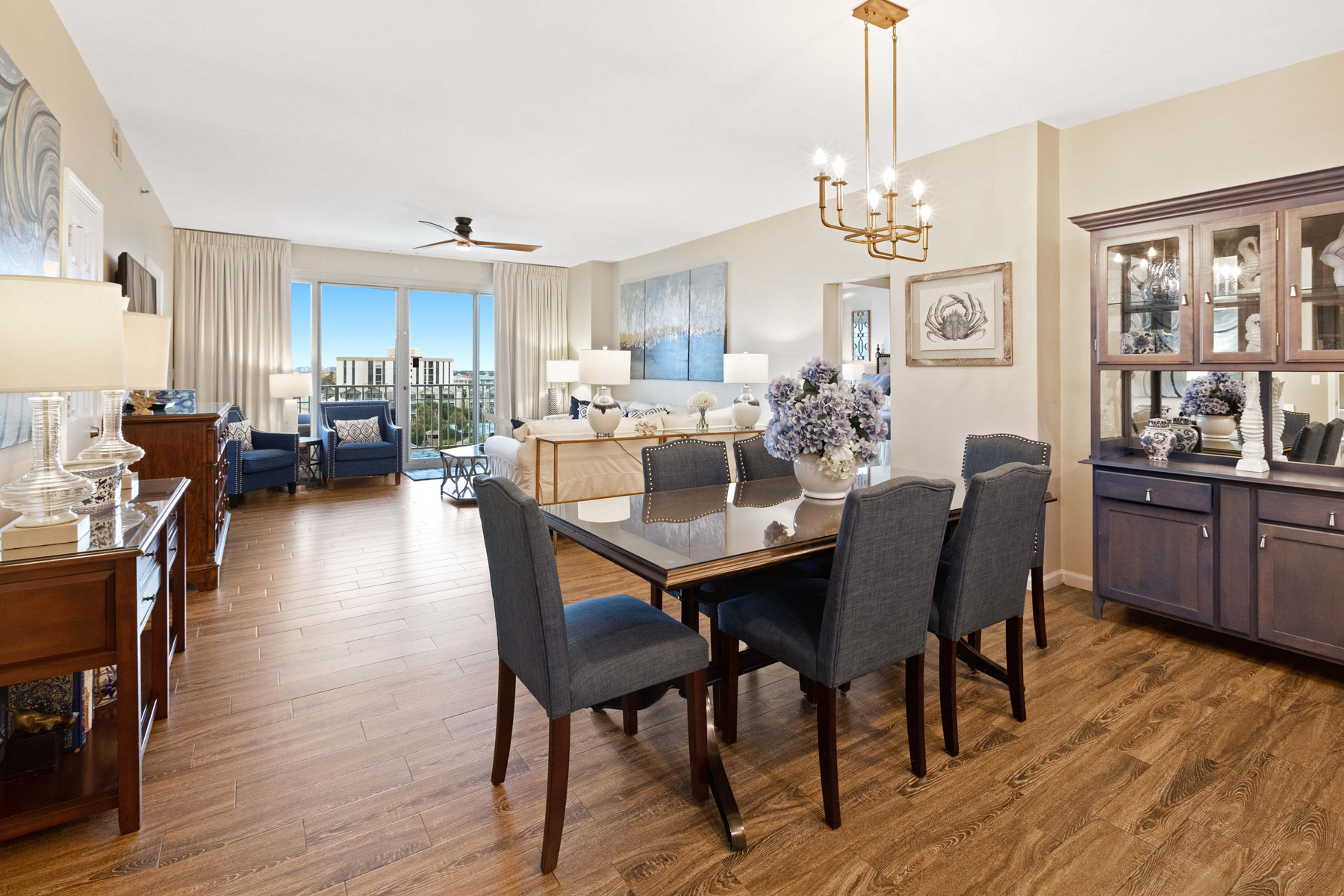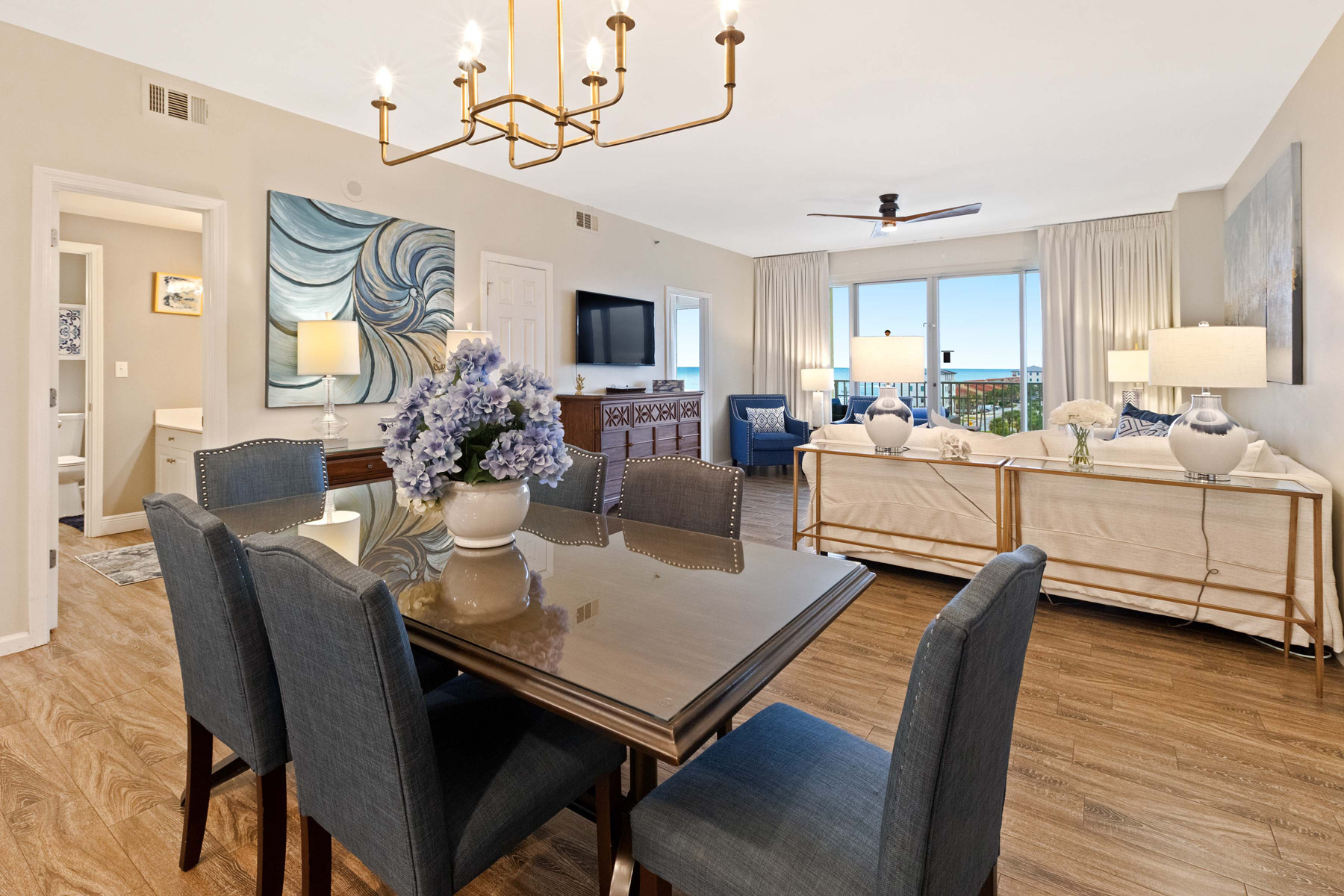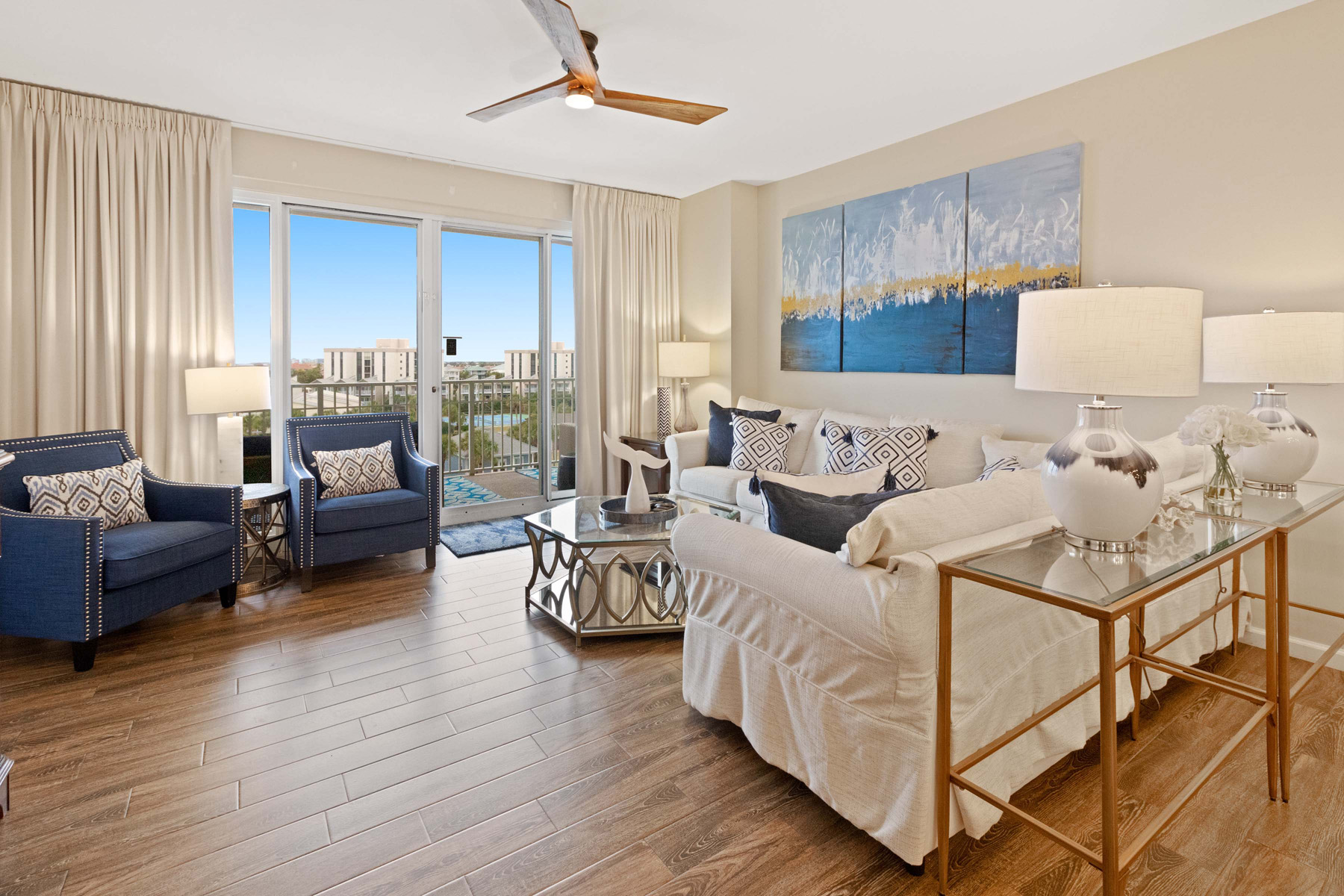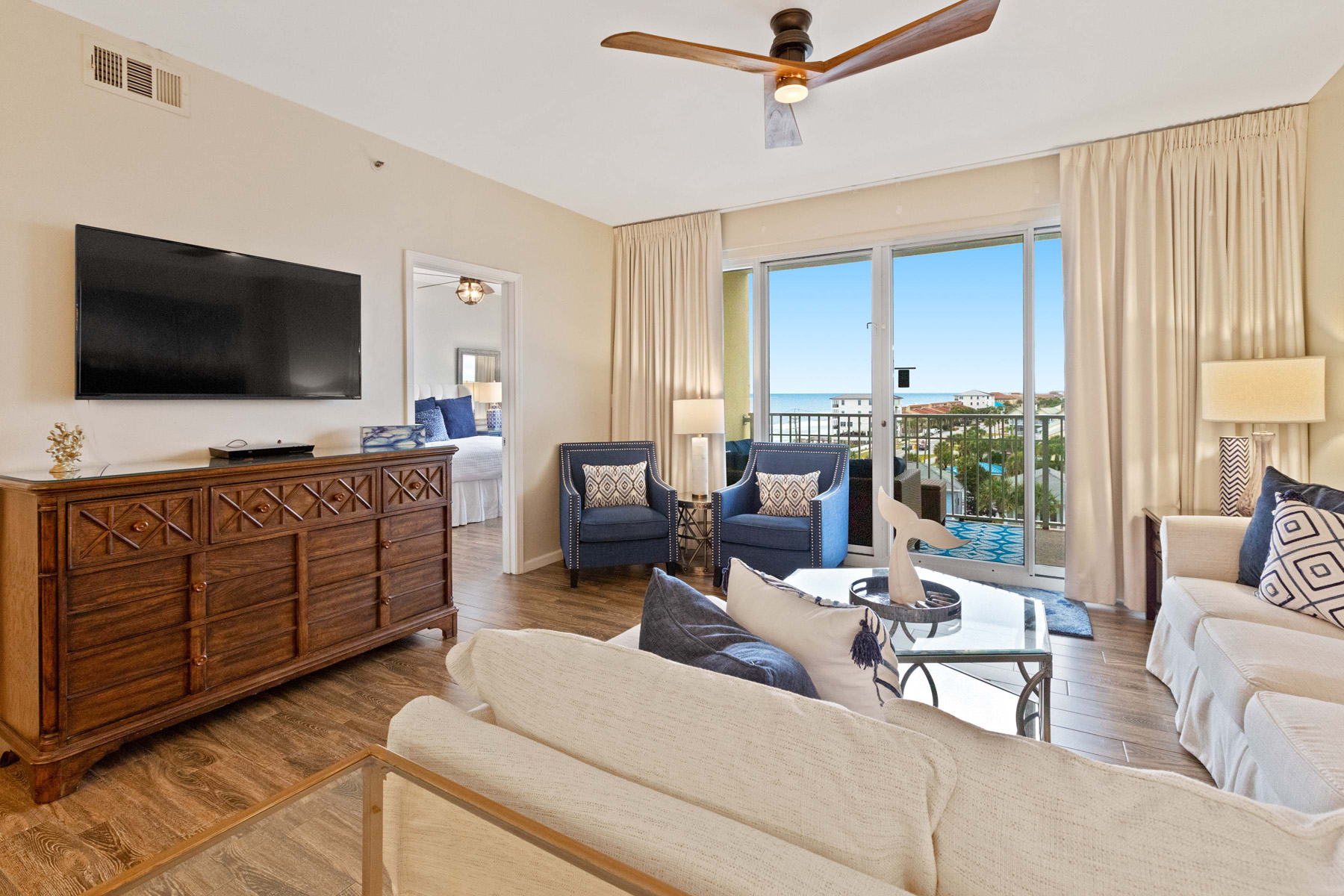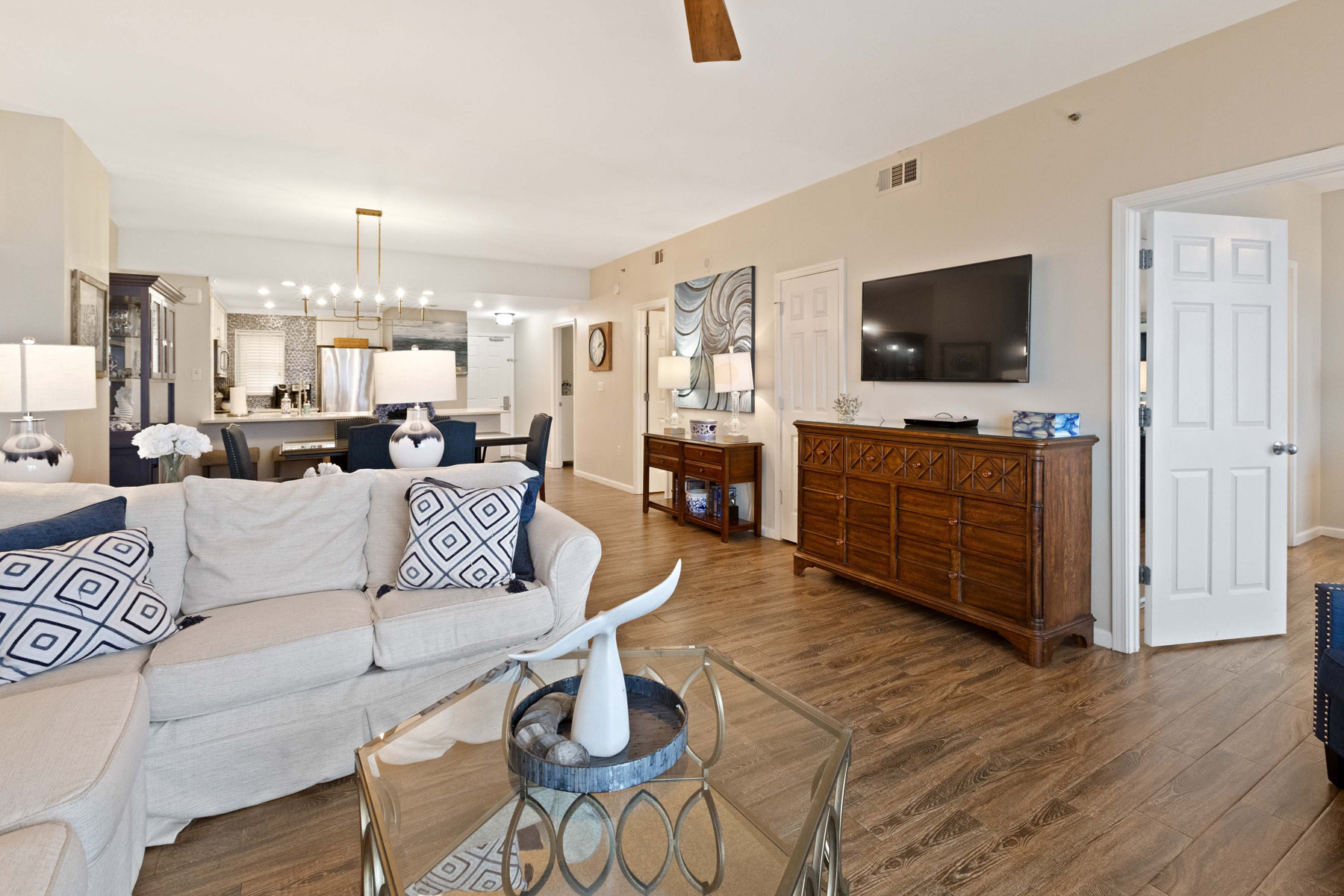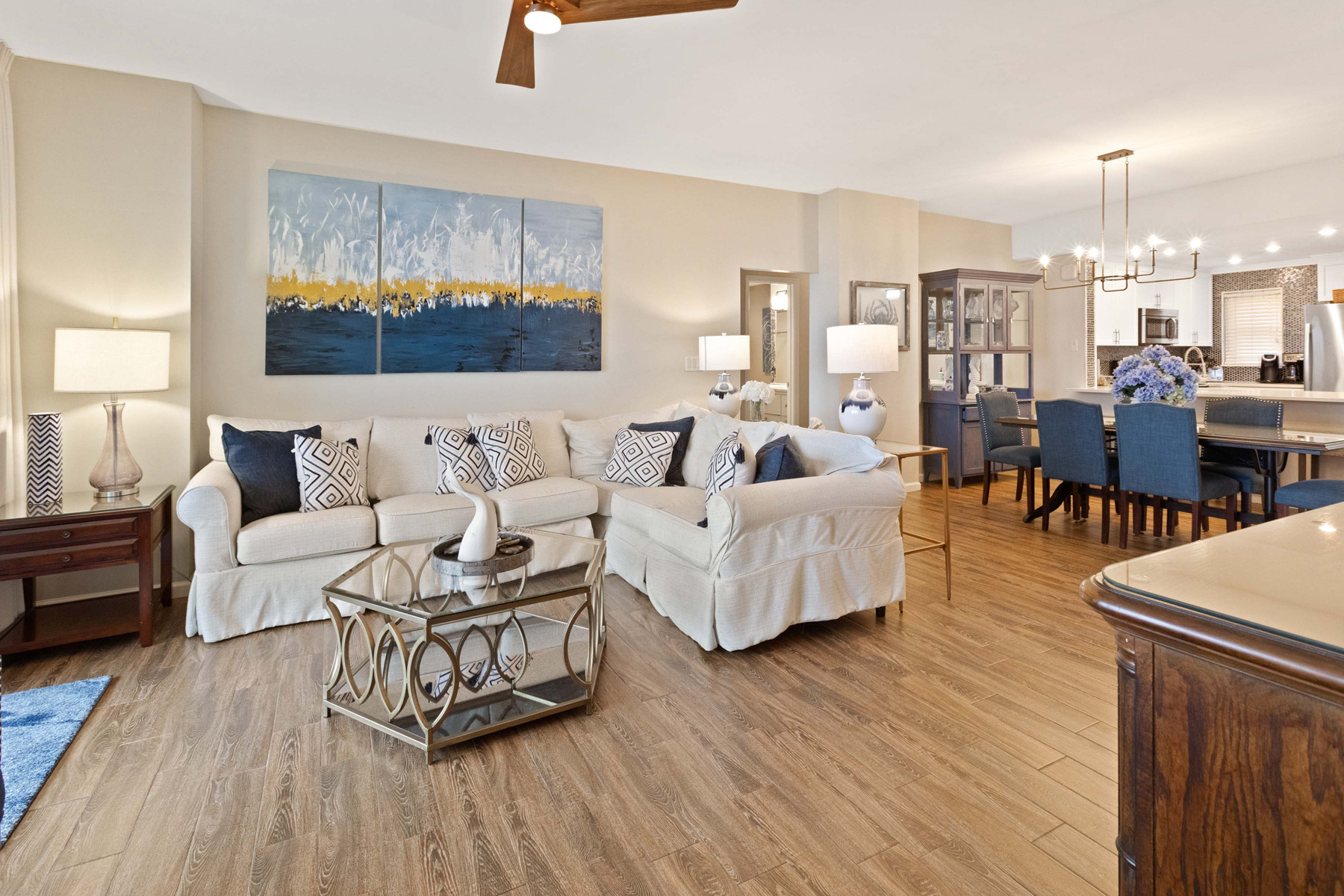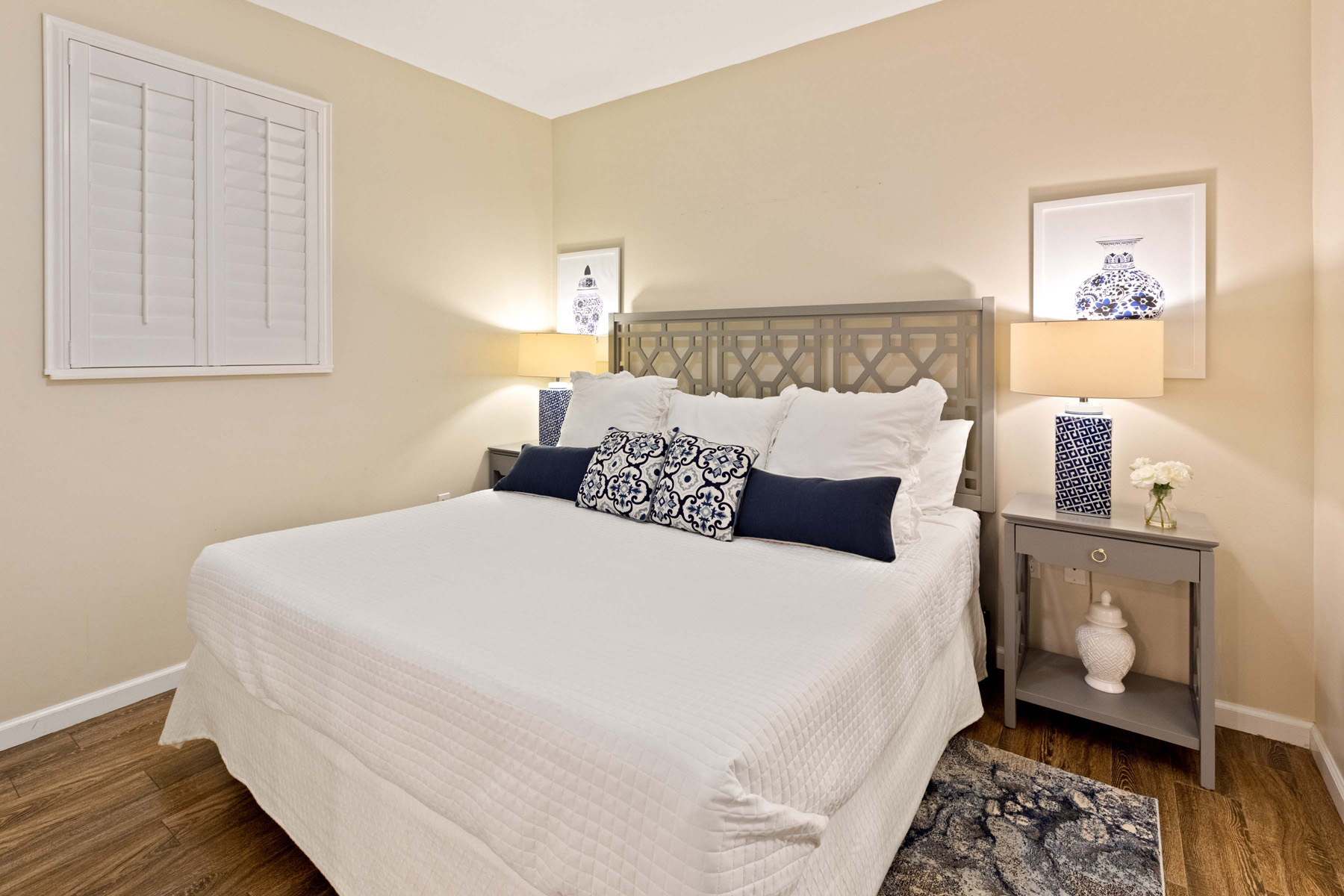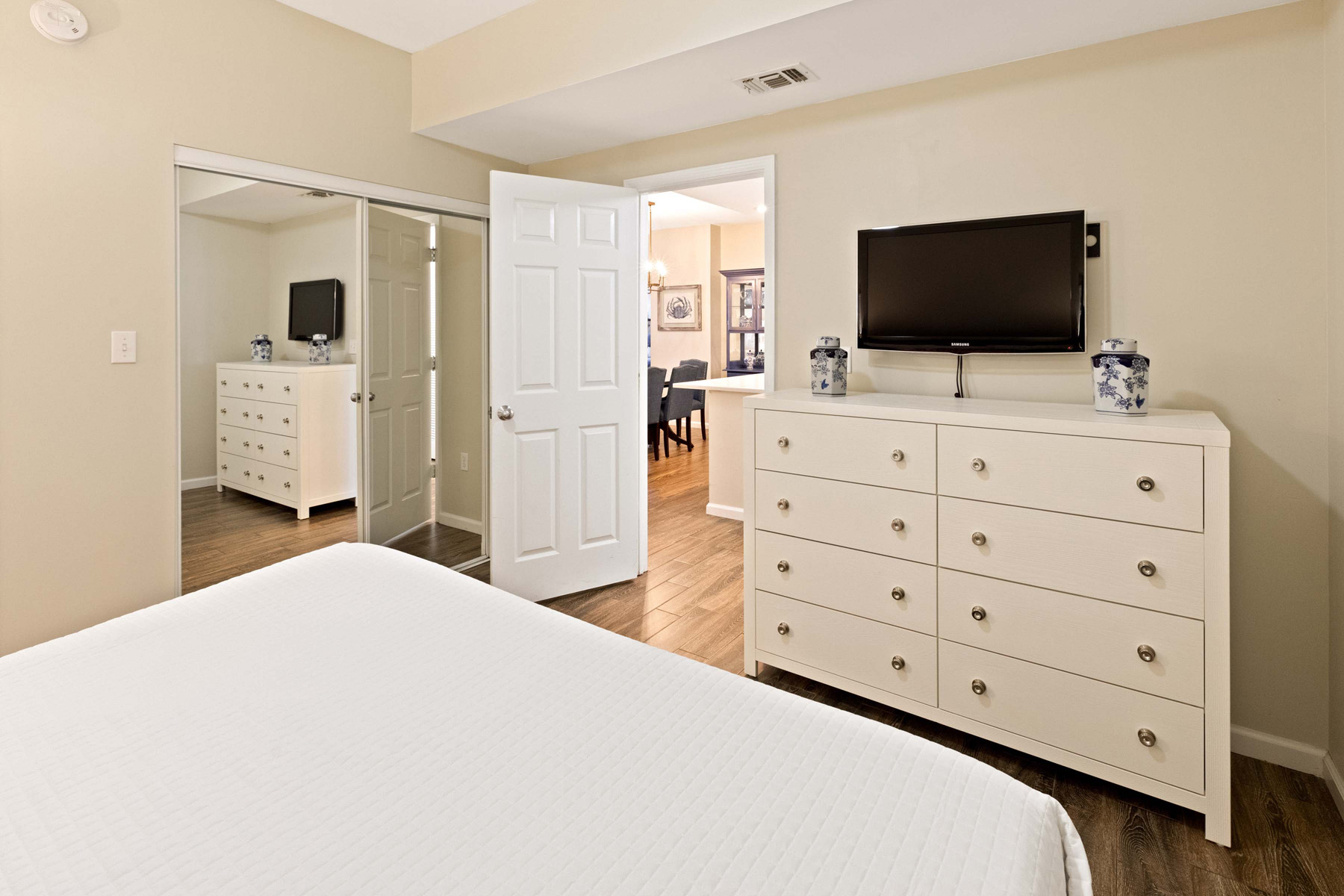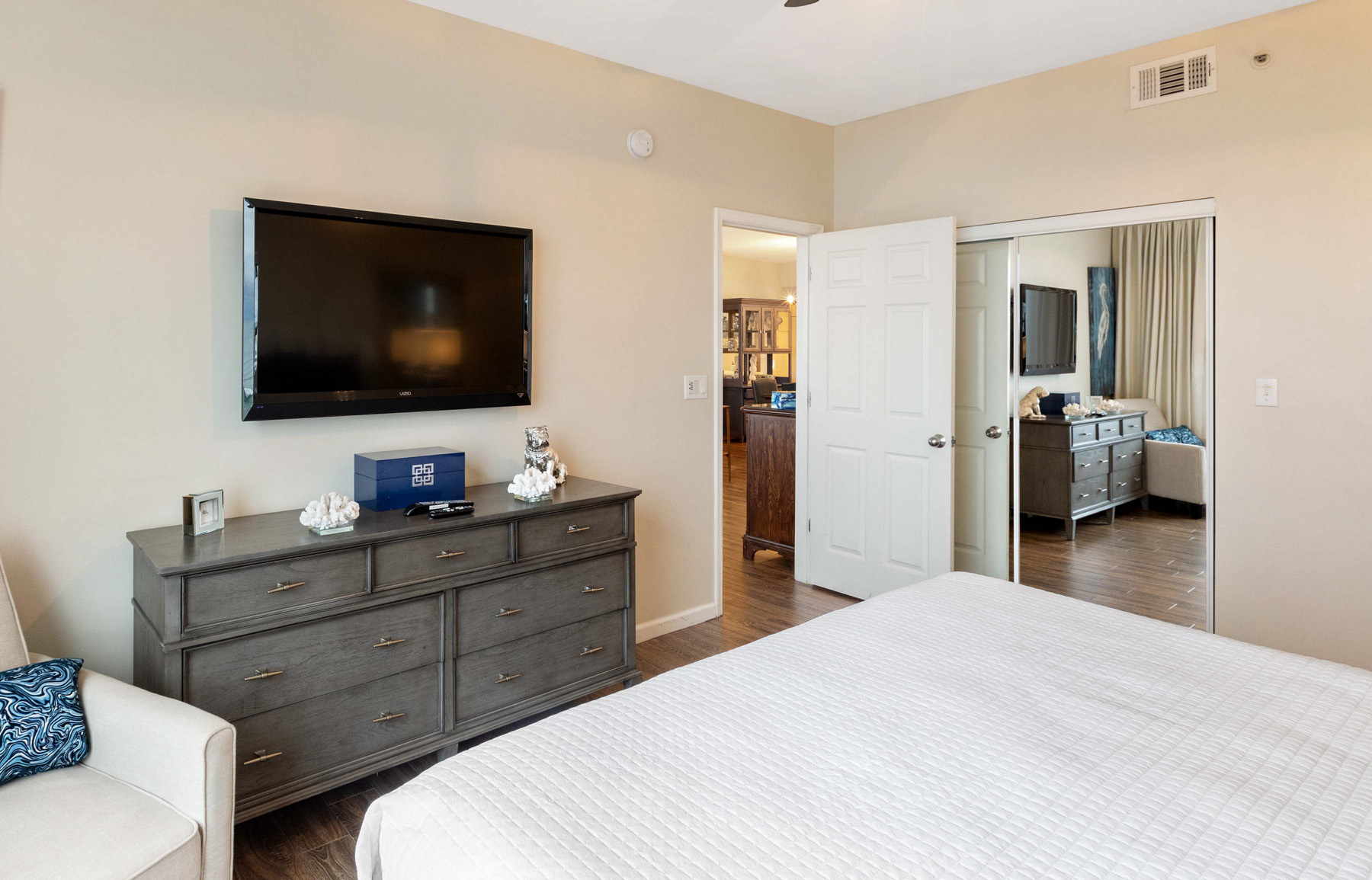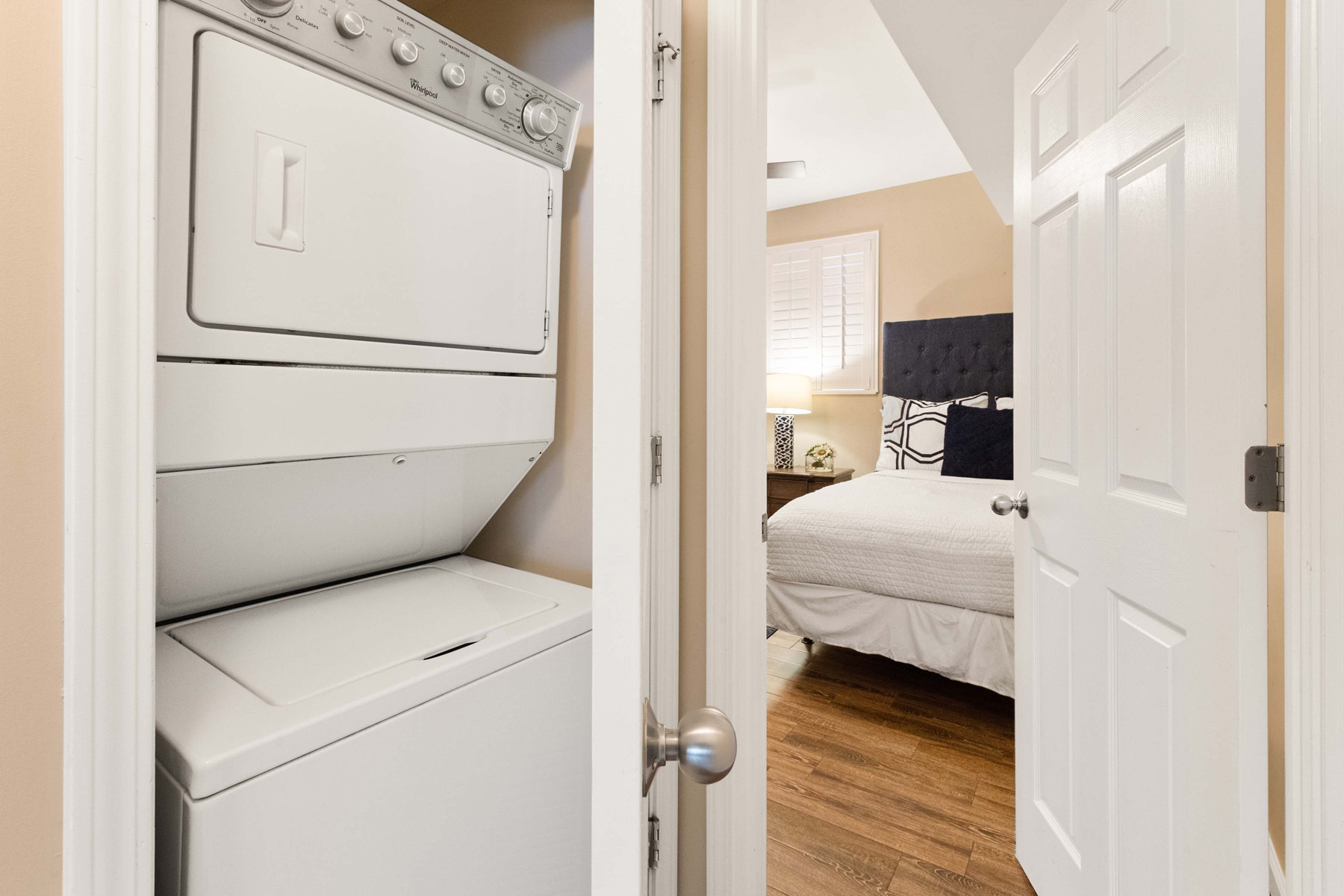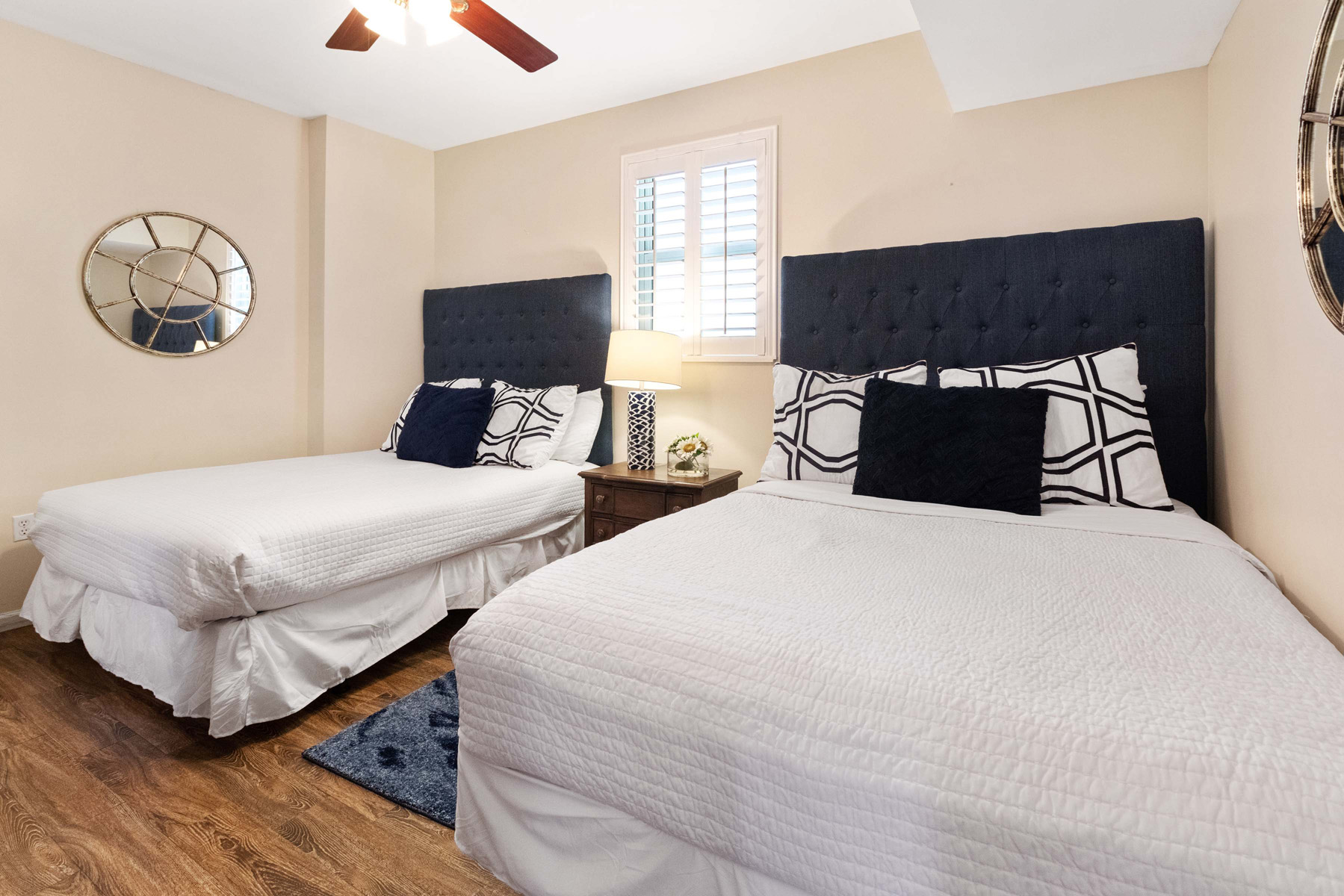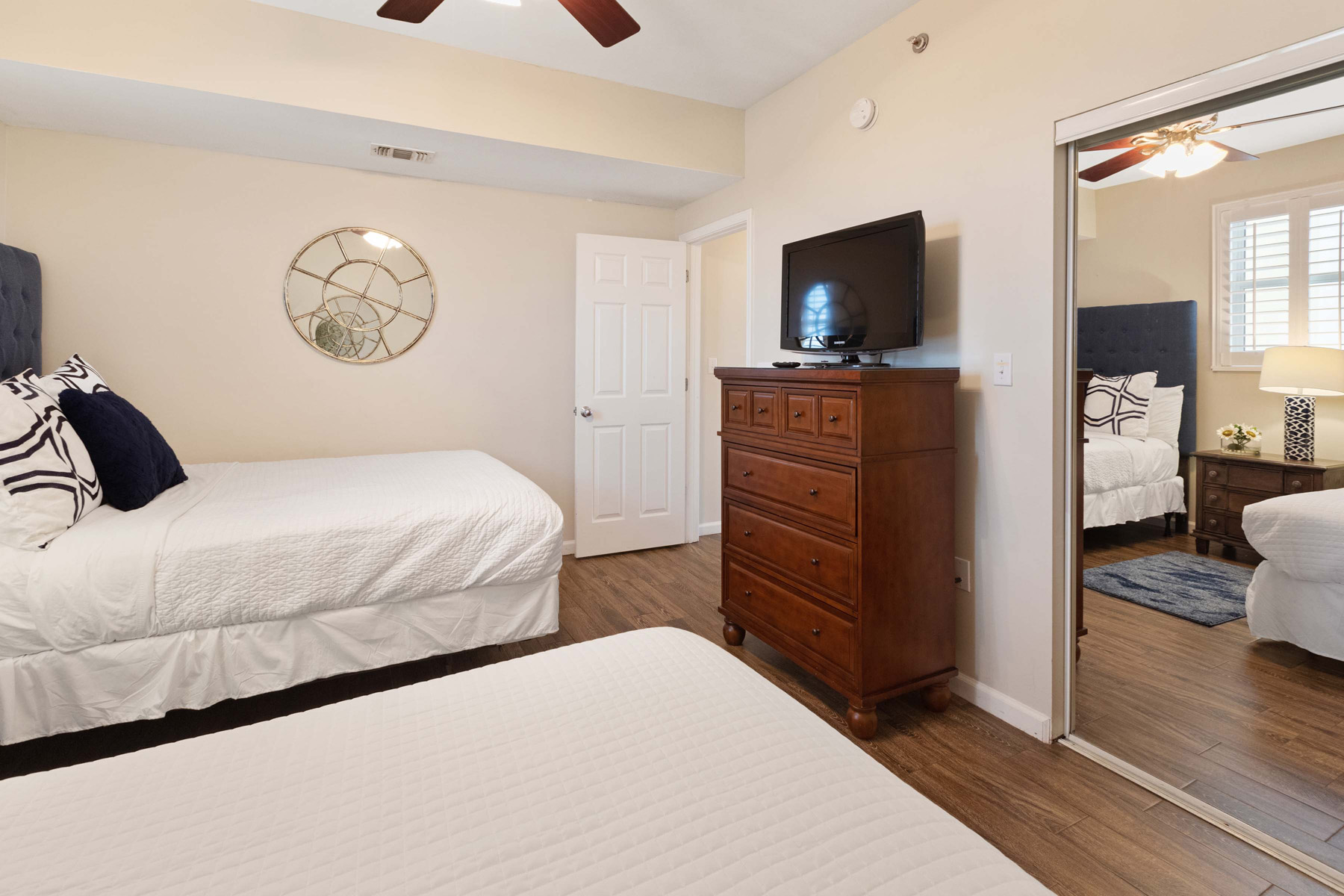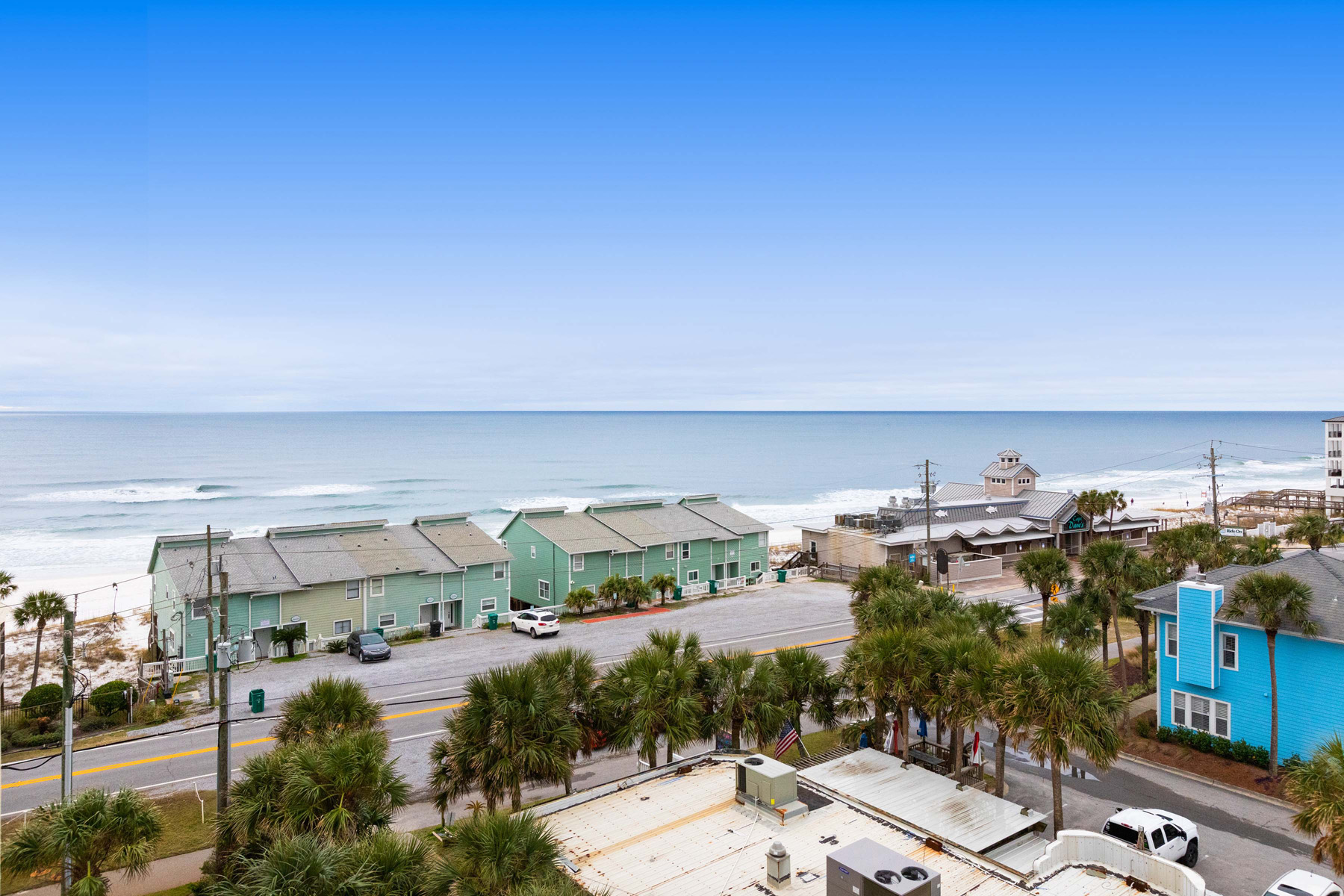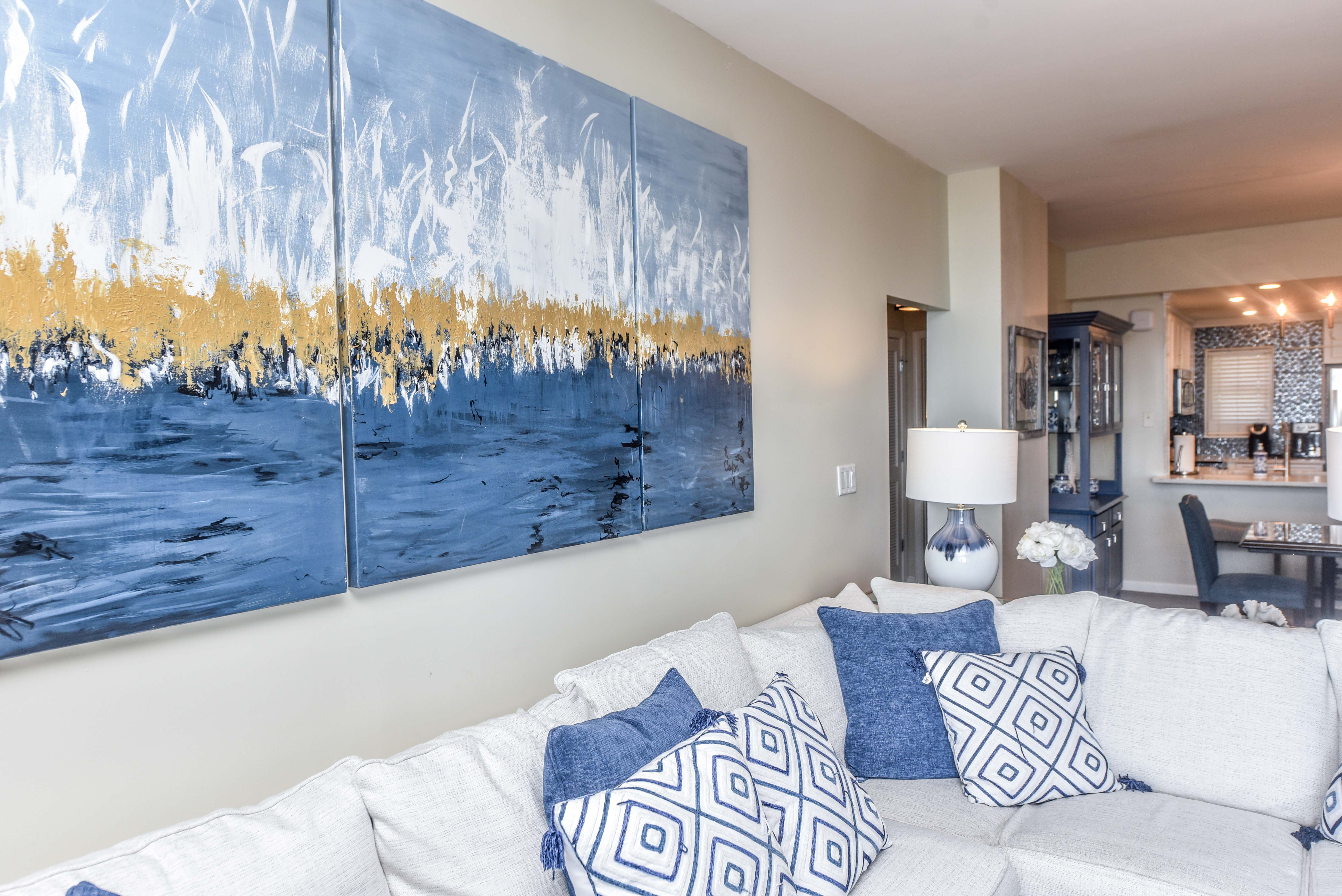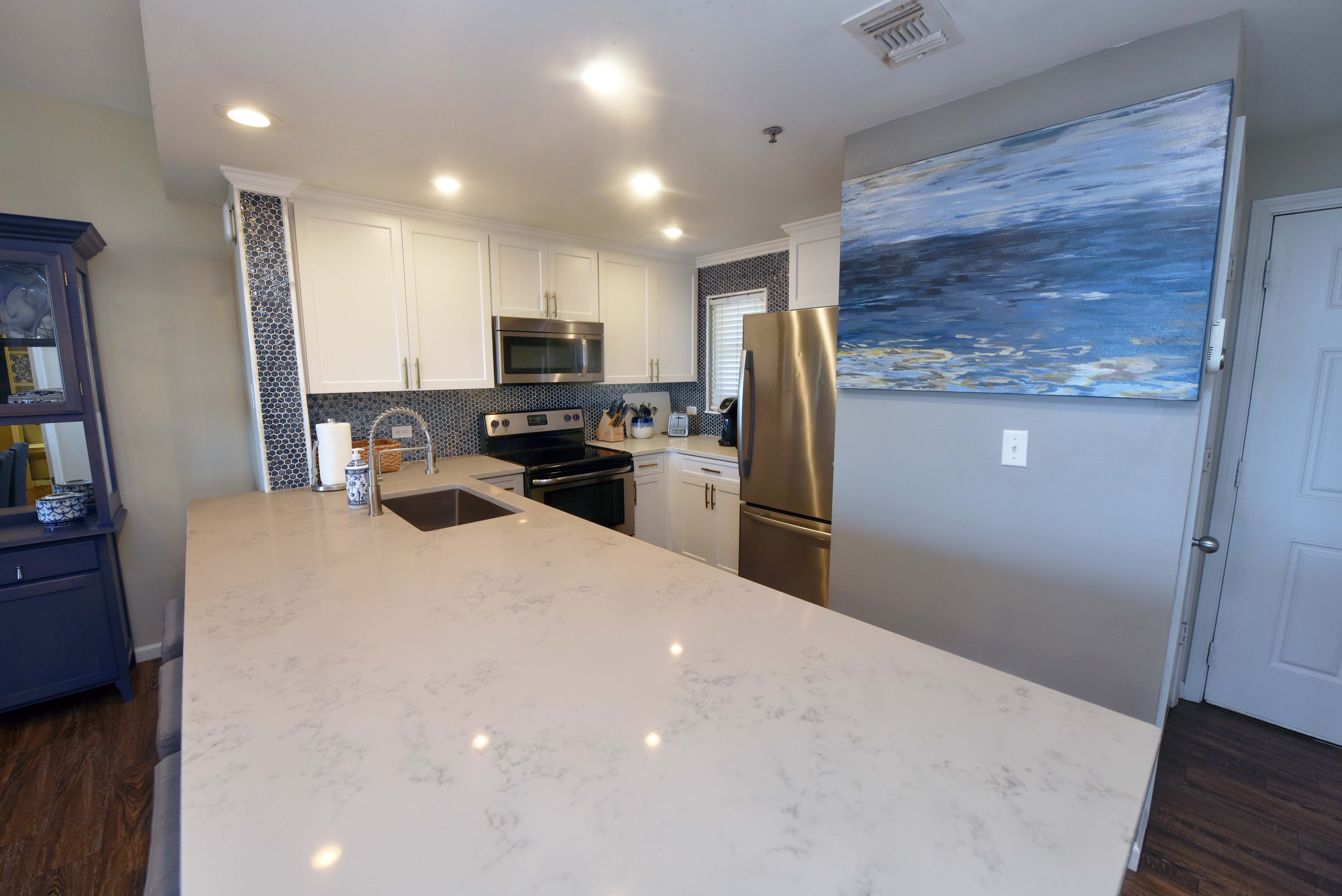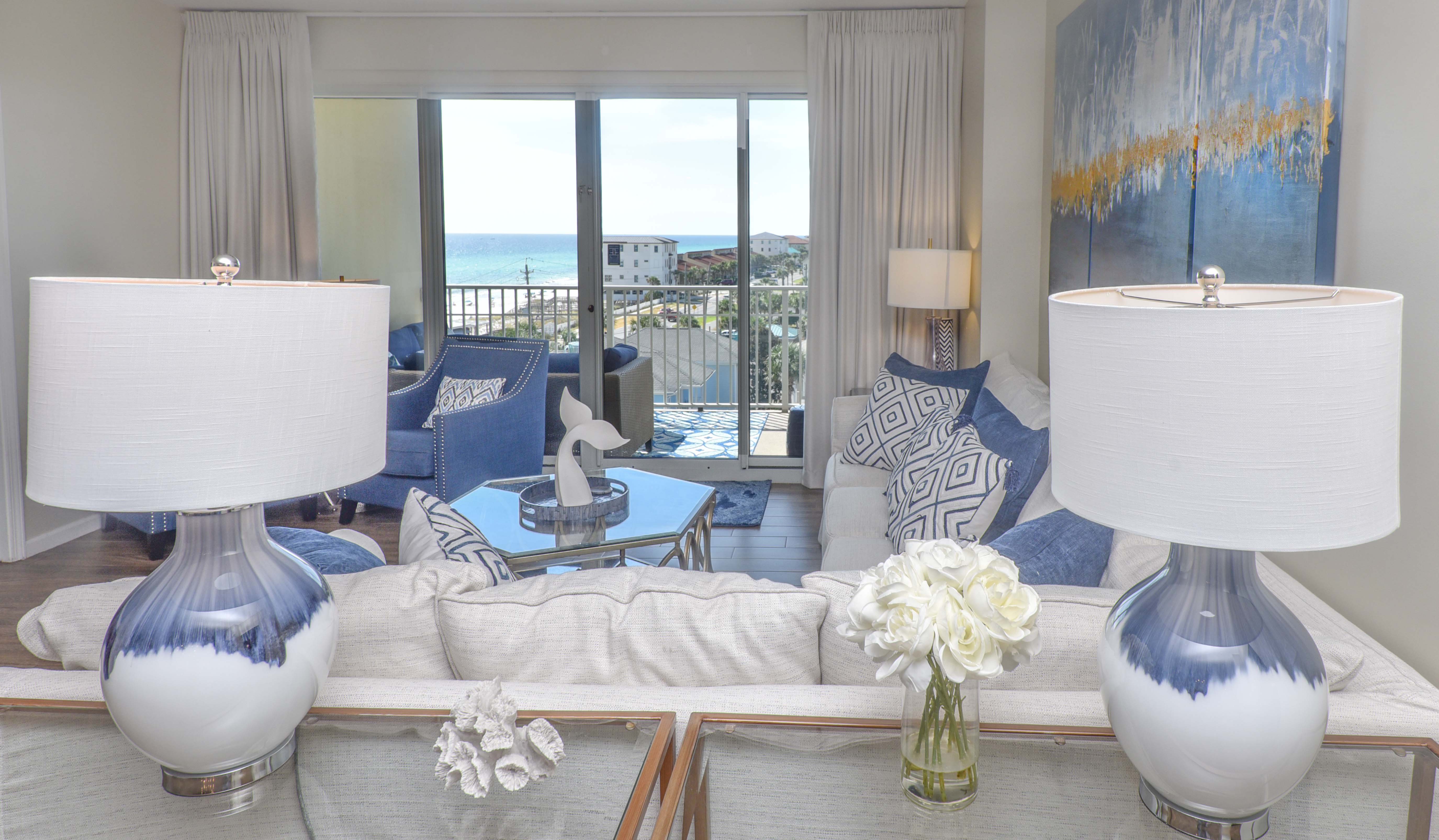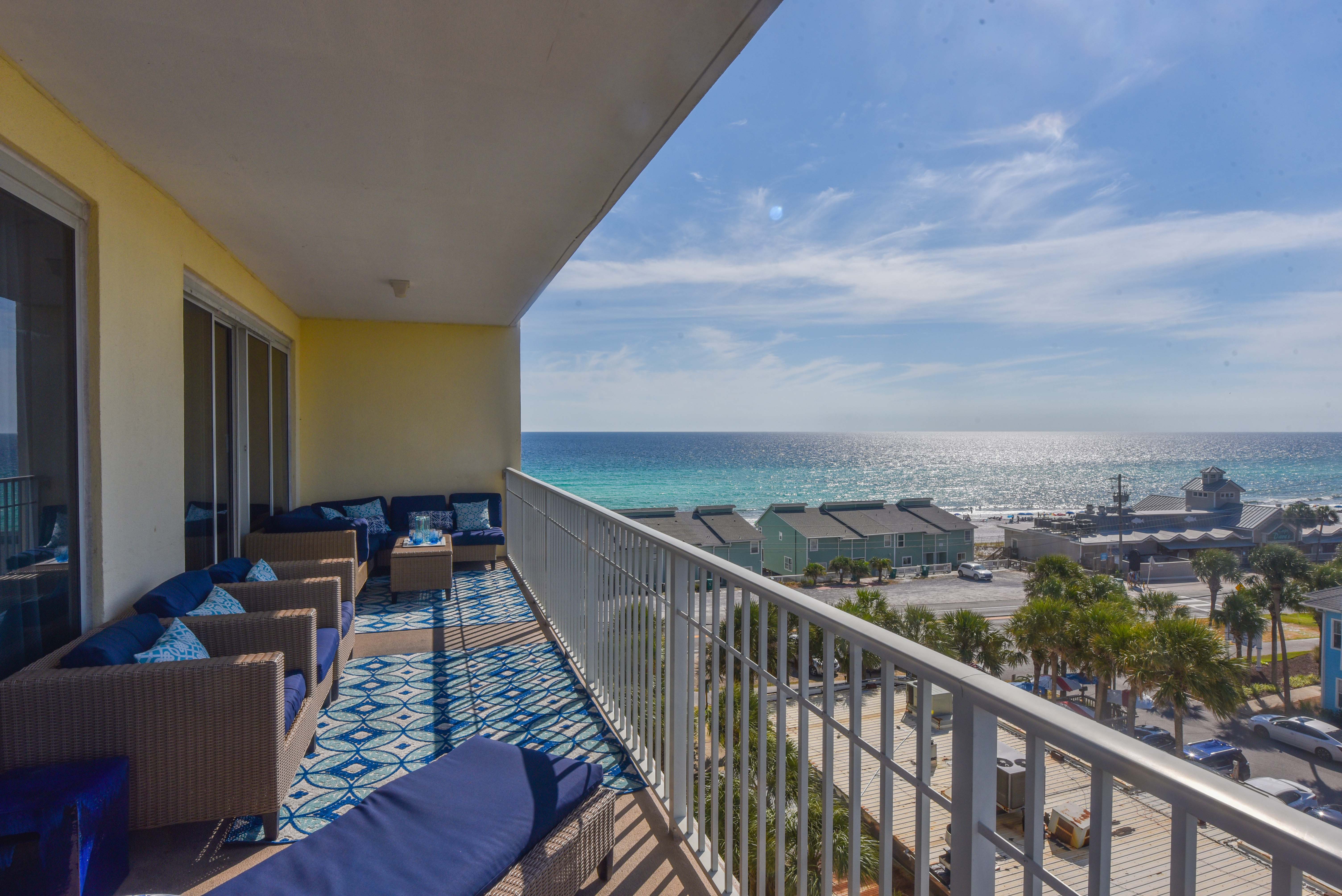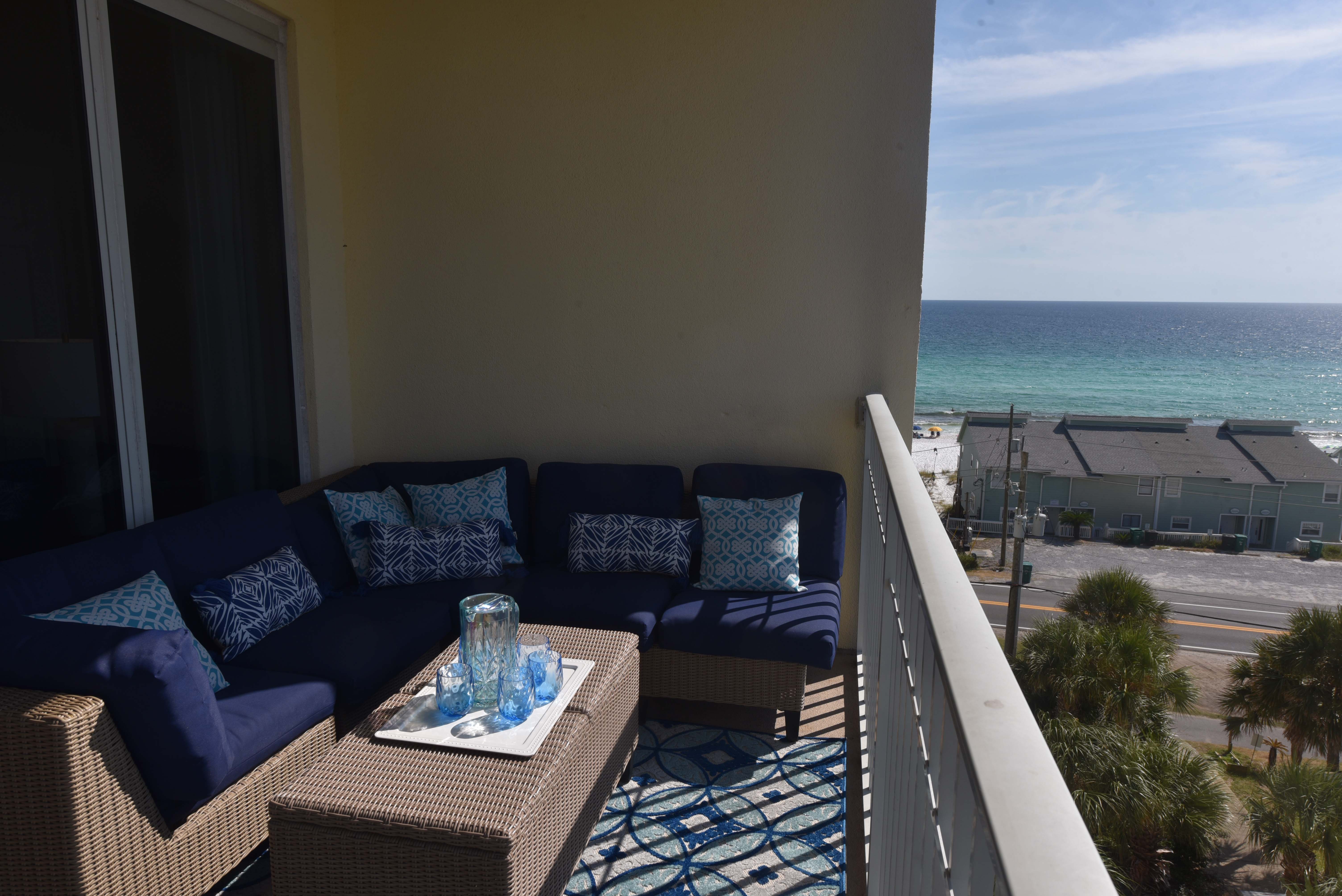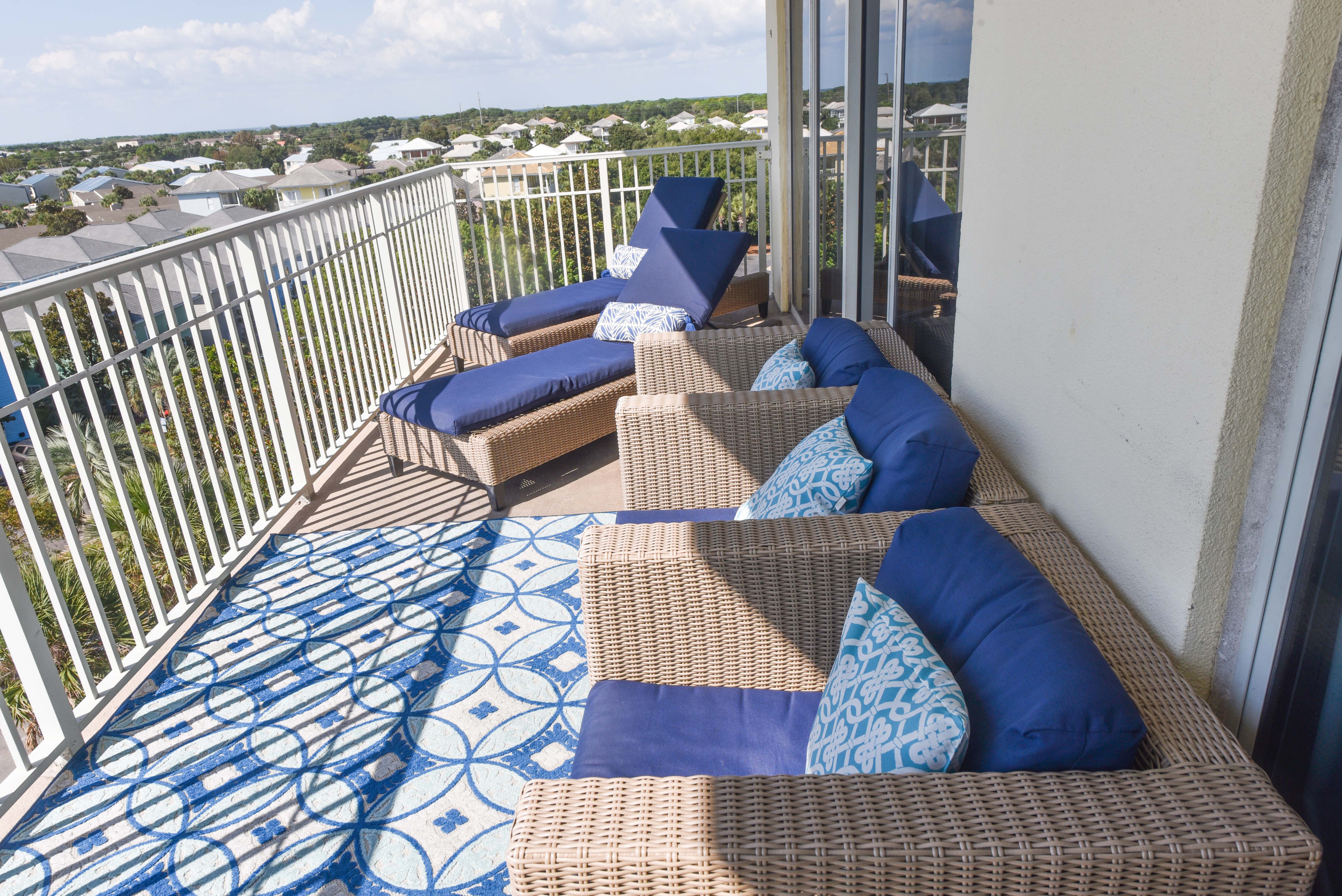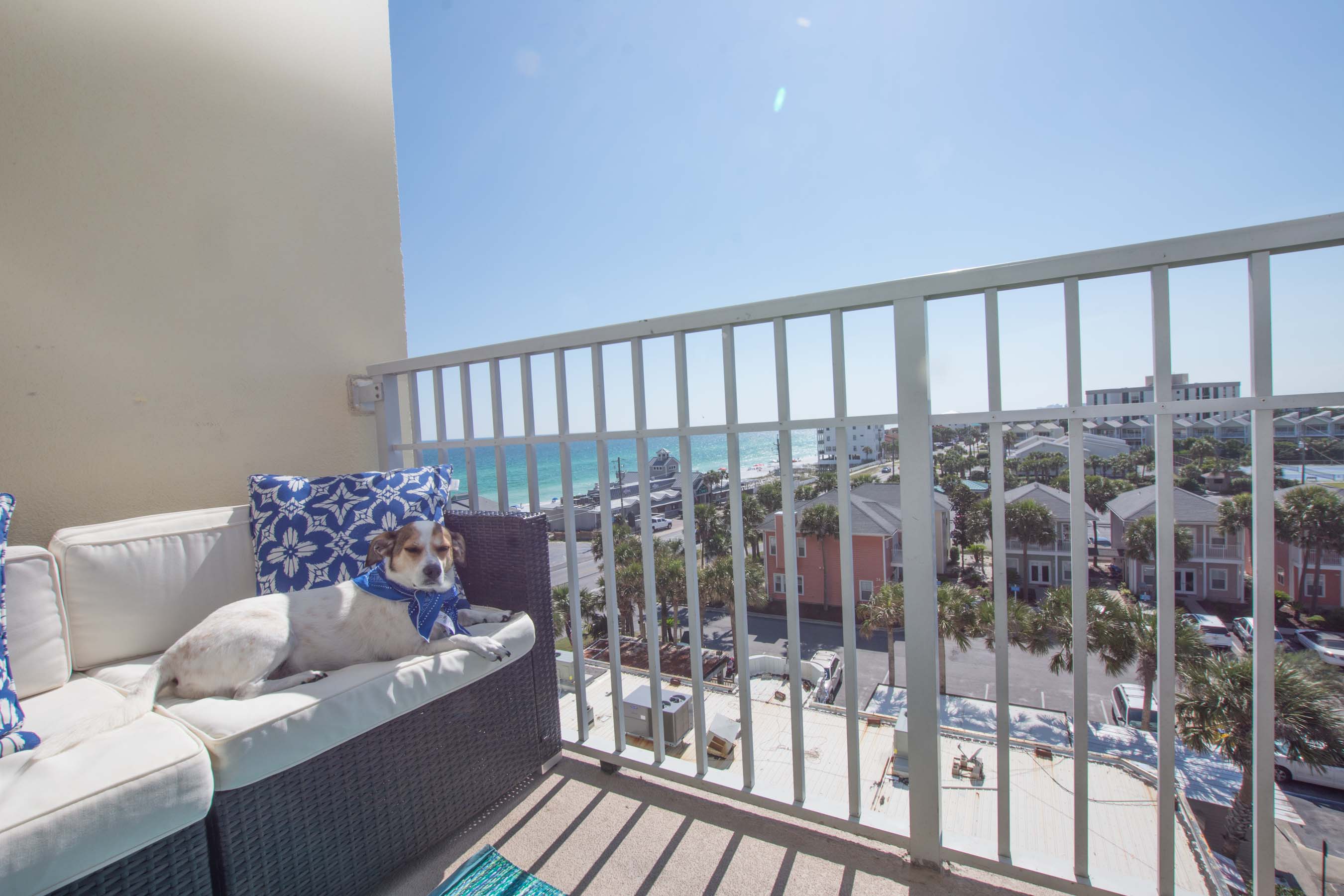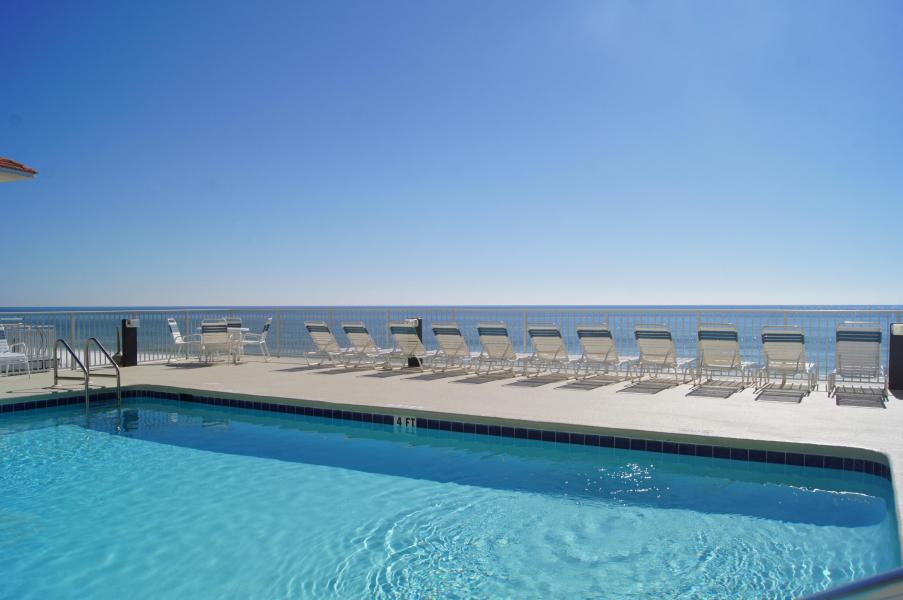 Description
Leeward Key 4 Bedroom, 601
It is almost impossible to find a 4 Bedroom Condo or a home with a view. Even harder to find one with two bedrooms that have a great view of the gulf.
This condo is spacious and well laid out, two bedrooms on one side of the condo, 2 bedrooms on the other side with a large balcony extending from the living room across. This is one of the best condos at Leeward Key in Destin. A lot of thought has gone into the amenities offered to our guest here at the condo.
Welcome to our 4 Bedroom / 3 bath Condo at Leeward Key.
Bedroom 1
King Bed, attached private bath, side view of the gulf
Bedroom 2
King Bed, private bath, side view of the gulf
Bedroom 3
King Bed, Attached Bath
Bedroom 4
2 Queen Beds
Sleeper Sofa in the Living Room
One of the Largest Balconies on the Emerald Coast
Kitchen with Granite and Stainless Appliances
New Furnishings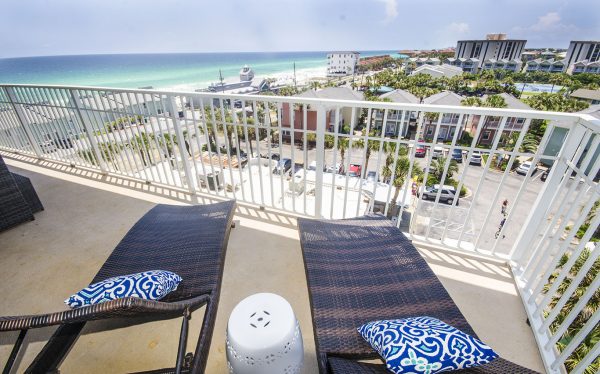 500 Square Foot Balcony.
Rates
Availability
32 Reviews
★ ★ ★ ★ ★
Very nice and welcoming. Would stay again. Great location and a lot of rooms for family and privacy when you are with a crowd. Beautiful beach 🏖 views from the huge balcony.
Susan: Date of arrival - September 11, 2021
★ ★ ★ ★ ★
We had a fantastic time! There were 10 of us; 8 adults and 2 teens and we had plenty of room. Condo is in a great location. Loved having restaurants within walking distance and the pool on the beach. Owners were super easy to work with. Will definitely be back. Thanks so much for a great week away!
Julie: Date of arrival - June 26, 2021
★ ★ ★ ★ ★
We had a great stay at this condo. They have taken great care in making this place light airy and pleasantly decorated. We were very happy to see it was just like the pictures. We have stayed at the leeward key many times before as it allows dogs. We like the location and the pool on the beach. Also close to two great restaurants. Kenny D's being the most reasonably priced. We would love to stay there again but found out they will no longer allow dogs. VERY UPSETTING, guess we will have to take our money elsewhere,😞
James: Date of arrival - June 5, 2021
★ ★ ★ ★ ★
Large enough to accommodate 8 people comfortably. Great location across from ocean! We also utilized the heated pool across the street, which was great! Wish there were more stores and restaurants within walking distance, but that's no fault of the owner's.
Sara: Date of arrival - March 13, 2021
★ ★ ★ ★ ★
Beautiful property exactly as described. Loved, loved, loved the place
Nidhi: Date of arrival - March 7, 2021
★ ★ ★ ★ ★
Family from Houston and Naples, FL found this unit to be the perfect halfway venue for an early Christmas and birthday meet-up. The four bedroom, three bath layout suited our group perfectly. Aesthetically pleasing and well stocked furnishings provided us with an easy and worry free gathering. Due to Covid we ate every meal in and thoroughly enjoyed the kitchen.. Our weather was cold so our time on the beautiful large terrace and the pool and beach were sadly limited. Next time! DD
Dean: Date of arrival - December 16, 2020
★ ★ ★ ★ ★
This place was just as described in the listing. Plenty of room for the 7 of us and our fur baby. It had everything we needed to cook our Christmas dinner and more! Apparently when its super windy(25 miles an hour) the elevators will stop and we did get stuck a couple times. Overall a fabulous home and a great time!
Paula: Date of arrival - December 23, 2020
★ ★ ★ ★ ★
Great for watching sunsets from your balcony or walking across the street to the beach. Within walking distance to restaurants and shops. We've enjoyed staying here the last two years.
Sandra: Date of arrival - November 28, 2020
★ ★ ★ ★ ★
We really enjoyed being so close to the beach, early morning walks on the boardwalk was appreciated by our dog while we enjoyed getting coffee from the coffee shop nearby. Sunsets are perfect, white sand on the beach is unbelievable, pool and restrooms were always maintained. The property owner's meticulously prepared lists for eateries and activities around the area is a great welcome.
Banu: Date of arrival - November 21, 2020
★ ★ ★ ★ ★
Kayla: Date of arrival - July 18, 2020
We loved our stay! The condo was very nice and the view of the beach was beautiful. The property Owner was amazing and prompt with responses.
VRBO Review #55674537
★ ★ ★ ★ ★
Barry: Date of arrival - October 12, 2019
The condo could not have been any better and our family could not have had a better time. It was extremely clean and roomy. The week went too fast. Time flies when you're having fun was a very true saying during our stay in unit 601 at Leeward Key in Miramar Beach Fl. The huge balcony and view of the Gulf was amazing and probably the best thing. And we have to give the elevator a review because it was so clean, smooth and quick. Thank you Renee and Laura. The Fink Family
VRBO Review #28947570
★ ★ ★ ★ ★
Allison: Date of arrival - December 27, 2019
This was a great property, great location, very nicely appointed. Great balcony space. We definitely would rent this property again.
VRBO Review #29586800 submitted 1/3/2020
★ ★ ★ ★ ★
Anita: Date of arrival - October 5, 2019
This condo was perfect for our two families-(12 people). Nicely decorated and very comfortable. Beach access was very convenient and the 2 pools were refreshing. Couldn't have picked a better property to stay at. Located next to a lot of places to eat and close to shopping. Only blemish was there must have been a leak in one of the master bedroom showers with some drywall damage-(probably from upstairs property) but that did not hamper our stay and was not a problem. Overall i would definitely rent this place again
VRBO Review #28853624 submitted 10/14/2019
★ ★ ★ ★ ★
Sherry Date of arrival - November 23, 2019
Beautiful condo, perfect location. Several restaurants in walking distance, grocery stores about 2.5 miles away. Watching sunset from the balcony was wonderful. Kitchen is small, but had everything we needed to cook great meals. Gas grills out by the pool worked great.
VRBO Review #29312608 submitted 11/30
★ ★ ★ ★ ★
Janet: Date of arrival - May 30, 2020
Beautiful, comfortable and well stocked condo with beach view. Management company pleasure doing business with. Would book again.
VRBO Review #53998826
★ ★ ★ ★ ★
David Date of arrival - May 23, 2020
This condo was perfect for our needs and we really liked that it was pet friendly and the location was perfect.
Reviewer location - Collierville, TN
VRBO Review #54070087
★ ★ ★ ★ ★
Debbie Date of arrival - June 13, 2020
Absolutely beautiful and comfortable and so close to the beach! This condo should be on everyone's list to stay at!
VRBO Review #54252312
★ ★ ★ ★ ★
Karen Date of arrival - June 6, 2020
The condo was beautiful. The size of the balcony and the view of the ocean was amazing. The bedrooms were spacious and the beds were comfortable. We had 3 families to come and we had we plenty of room. The walk to the beach was very accessible and the pool being right at the beach was wonderful. My elderly mom came with us and we were able to get her to the pool where she could be right there at the beach and see the ocean without having to struggle to walk in the sand. She really enjoyed it! The other pool was great too. While we were using the grill...the kids and the other adults could hang out there and swim and enjoy themselves until the food was ready. The kids loved the bicycles that were available to rent. The kids and adults also enjoyed the cayaks and paddle boards that were available to rent! The location is very accessible to many activities for the whole family. We had a wonderful time and I would highly recommend this condo! If we decide to do this again next year we will hopefully be able to rent here again!
VRBO Review #54388222
★ ★ ★ ★ ★
Shelby Date of arrival - June 27, 2020
Our family had a wonderful time!! We loved the condo, especially the king size beds!! We would definitely rent again!!
VRBO Review #54623739
★ ★ ★ ★ ★
Maria G - Date of arrival - August 3, 2019
This property was perfect! It was beautifully decorated, perfect location and the owners were awesome and responsive! Highly recommend!
Review #27857602 submitted 8/12/2019
★ ★ ★ ★ ★
Yvonne H. Date of arrival - June 29, 2019
We love this place! Perfect for our family and easy access to pool and beach. The condo is beautiful and the views are awesome. The big balcony allowed for all of the family to hang out at night. Can't wait for next year!
VRBO Review #27046441 submitted 7/11/2019
★ ★ ★ ★ ★
Sherry B. Date of arrival - June 22, 2019
Beautiful place! Has everything you need including beach chairs.
VRBO Review #27028281 submitted 7/10/2019
★ ★ ★ ★ ★
Date of arrival - May 4, 2019
We really enjoyed staying at this condo and would stay again without hesitation! Beds are comfortable, unit is updated, and decorated very well. The location is actually closer to the beach than I was expecting based on pictures. The beach service was a nice addition. The condo is clean and very spacious. It had everything we needed- regular coffee pot and k-cups, pots/pans, etc. We did bring extra toilet paper and paper towels. Next time we would also bring extra detergent tabs for the dishwasher since we did eat several meals in. I would also bring extra trash bags. We spent most nights on the deck which has plenty of seating. We didn't realize that the beach does not allow dogs until after we had reserved our condo but it seemed safe to walk around the neighborhood even at night. Nearby: Capt Dave's restaurant is across the street and the food was delicious- we would go there again!. Kenny D's next door was just okay and the service was pretty bad so we would skip it next time. The location of this condo was very convenient- grocery and shopping is just a 10-15 min drive. The traffic in this area was much better than down in Destin. We had a wonderful time!
VRBO Review #26244278 ssubmitted 5/22/2019
★ ★ ★ ★ ★
Date of arrival - May 18, 2019
Wonderful condo! Clean, updated, plenty of room, large balcony, good view of the ocean, pet friendly, everything worked. Loved this condo!
VRBO Review #26275501 submitted 5/25/2019
Stunning condo perfect for group vacations ★ ★ ★ ★ ★
Date of arrival October 13, 2018
Can't say enough good things about this place. 4 very nicely sized bedrooms all split between 2 bathrooms to provide some added privacy. Great place for big families or group couples. Great big living area and balcony for entertaining. Open plan to the kitchen for added convenience when cooking/socializing. Kitchen appears to be recently updated with new cabinets and a fresh new update of granite and tiles. Looks great. Outside of the condo, there is the added bonus of being able to request a beach setup for a little extra cash which is totally worth it And reserves you ringside seats to gulf coasts awesome waters. We'll definitely come back here again

VRBO Review #25271696 submitted 2/21/2019
Perfect week ★ ★ ★ ★ ★
Date of arrival September 29, 2018
Beautiful unit. Great views, close to the beach
VRBO submitted 10/6/2018
What a wonderful week we had June 2-9 2018! Love this perfect size condo for our growing family. Perfect location, everyone is so friendly, it is quiet and respectful at night. Even our doxies loved being here. Looking forward to next year.
Great Condo ★ ★ ★ ★ ★
Date of arrival May 26, 2018
We really enjoyed this condo and it was great for two families to stay in for a week. We spent more time in this condo than we have any other due to the first part of the week having bad weather. There was plenty of seating and the 4 bedrooms are set up great. Great view from the balcony and very nice outdoor furniture. Very easy short walk to the beach with great beach service. The pool that is beach side with bathrooms right there is an added bonus as well. Great all around.
VRBO Review #22291143 submitted 6/5/2018
Memories made ★ ★ ★ ★ ★
Date of arrival April 21, 2018
We came to the condo, my mom (84) my two sisters , our husbands, and my youngest with his wife and child. Everyone had a wonderful time. First time me and my sisters had been on vacation together in over 40 years. The condo was so accommodating to everyone. Two men fished, one husband went golfing and us wemon rested at the pool and the condo. Plenty of room in the condo for conversing and privacy. We will definitely be back to the area for a future vacation. Next time we'll pack lighter because the condo had EVERYTHING we needed.
VRBO Review #21926058 submitted 5/4/2018
Spring Break 2018 ★ ★ ★ ★ ☆
Date of arrival March 31, 2018
This condo was perfect for our portions of 3 families who stayed. The kitchen was well equipped and balcony view was superb. We watched dolphins jump from the balcony each morning. The location was excellent as we walked to many restaurants and the beach store just a mile down the main drag. Captain Dave's was one of our favorites right across the street. We also stepped right next door frequently for a beverage at Kenny Ds-good gumbo as well. One of the masters does share a bathroom with the 2 queen bedroom but we worked through that without issue. Beautiful artwork and plenty of space at this condo. We would stay again for sure.
VRBO Review #21829826 submitted 4/18
Fantastic!!! ★ ★ ★ ★ ★
Arrived March 24, 2018
Loved it! Great location!! We will definitely be back!!!
VRBO Review #21614232 submitted 4/1/2018
Beautiful ★ ★ ★ ★ ★
Date of arrival 2/20/2018
Enjoyed our stay. Beautiful condo.
VRBO Review #21368528 submitted 2/27/2018
Questions on this property?
Leeward Key 601 Condominium Rental
4 Beds | 3 Baths | Not Pet Friendly
Call Renee or Laura
(850) 269-3342 (local)
or send this short form