Maravilla 1406 Condominium Rental
3 Beds | 2 Baths | Pet Friendly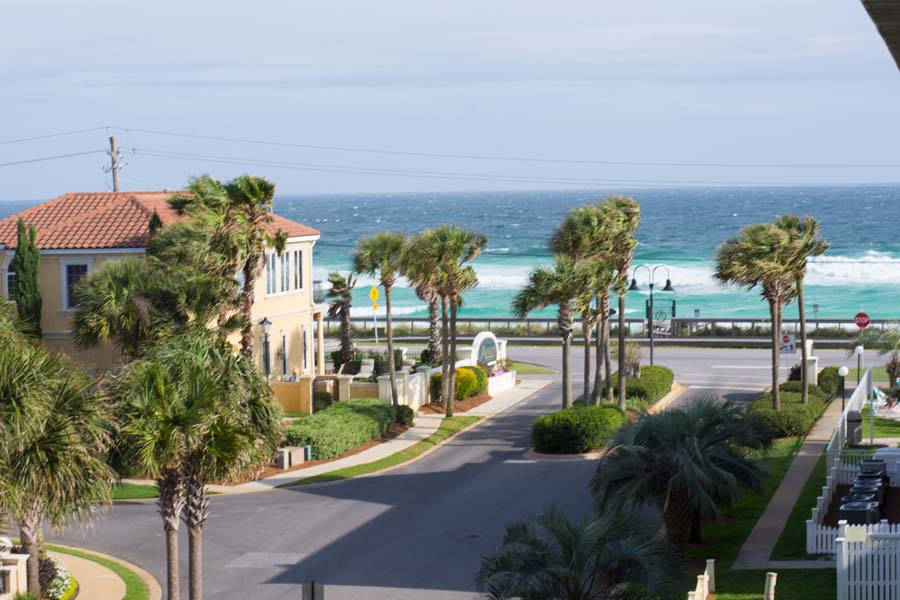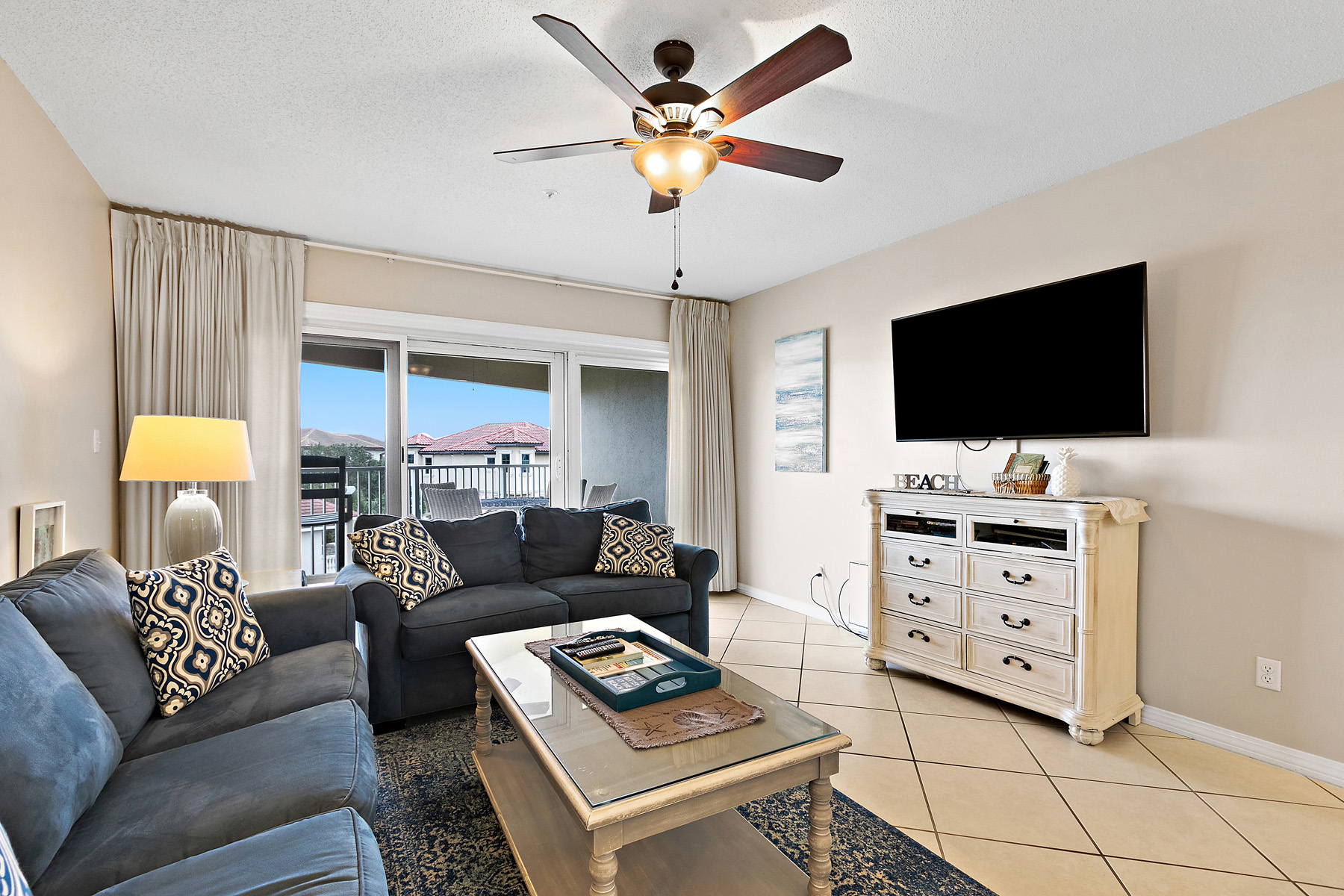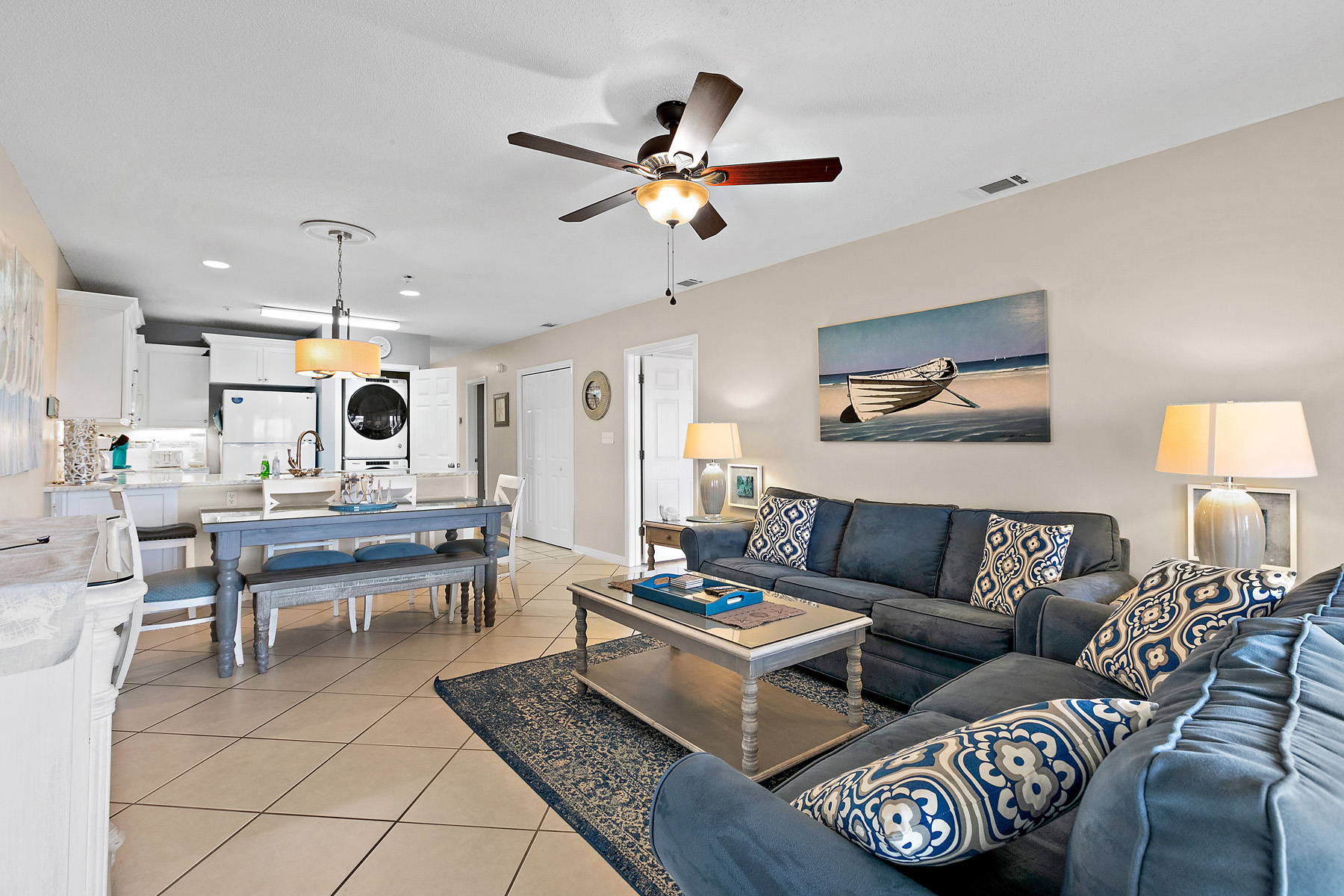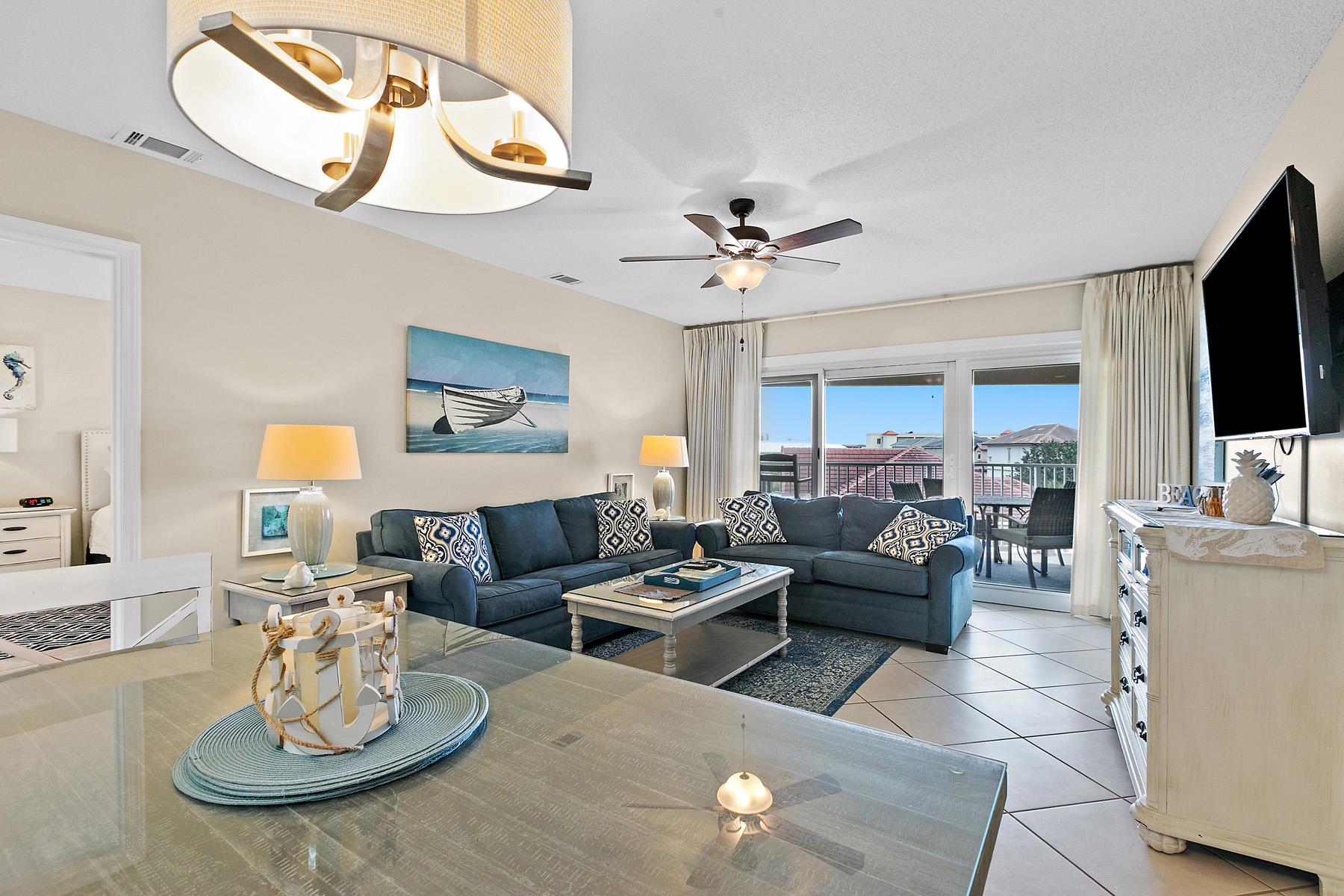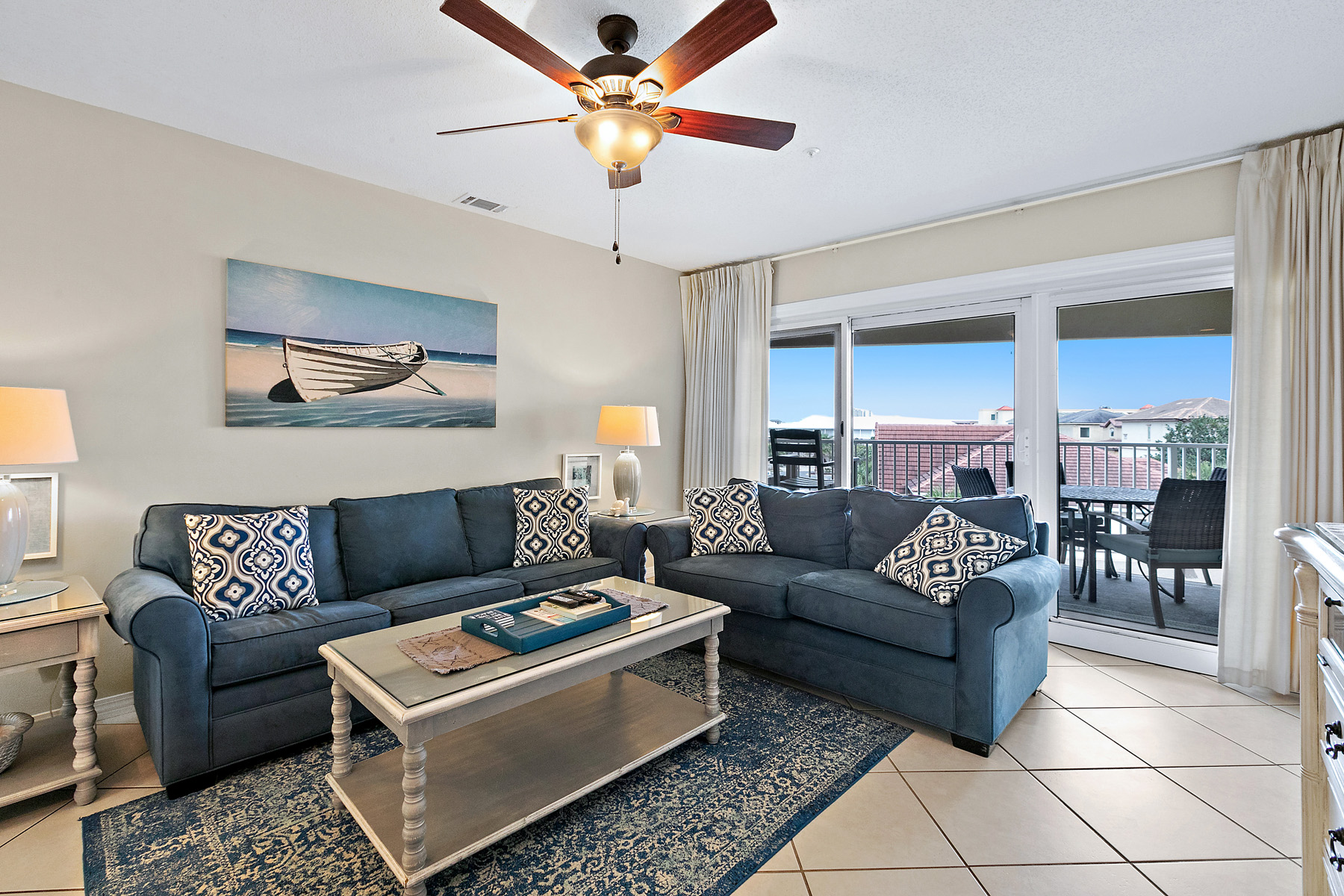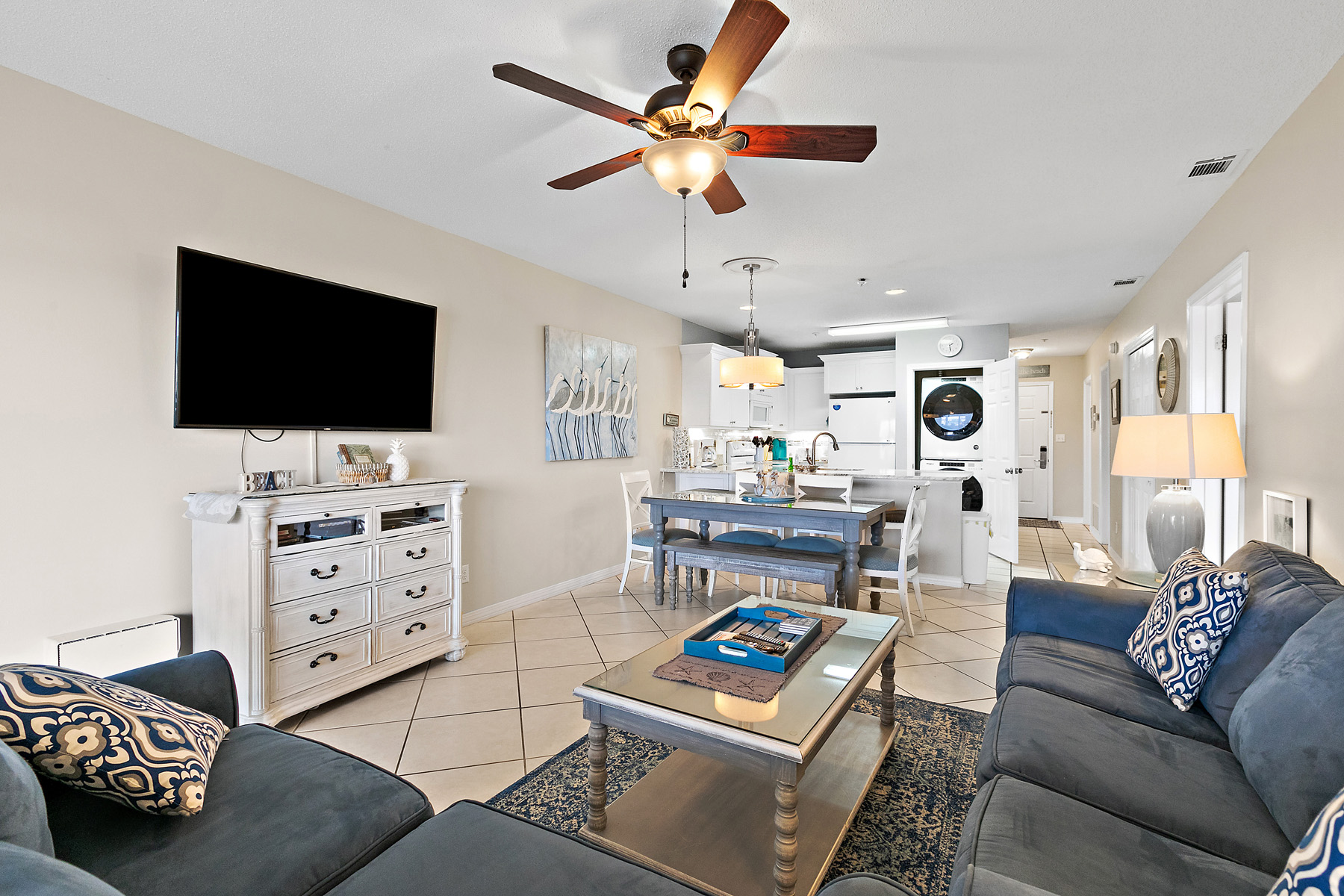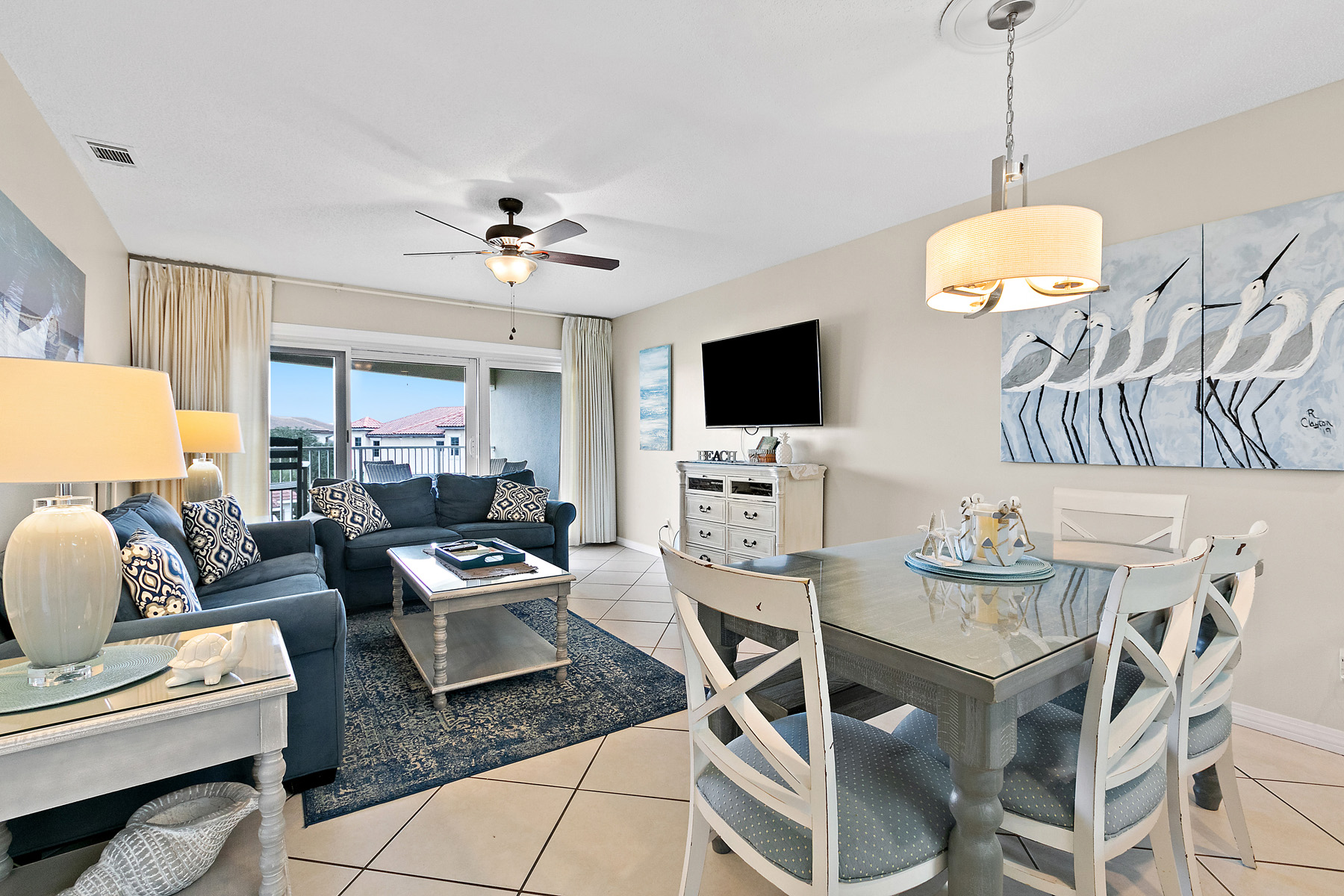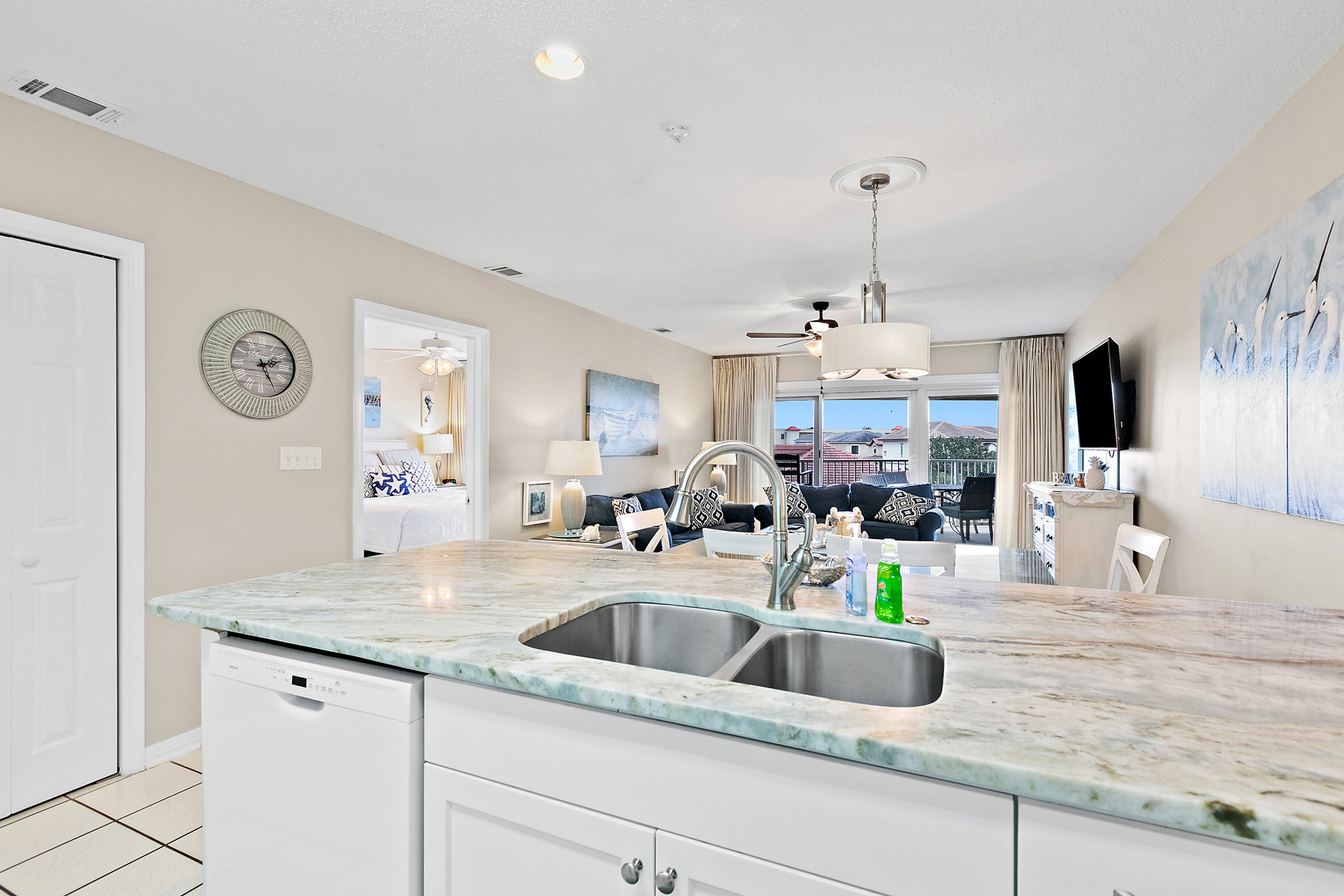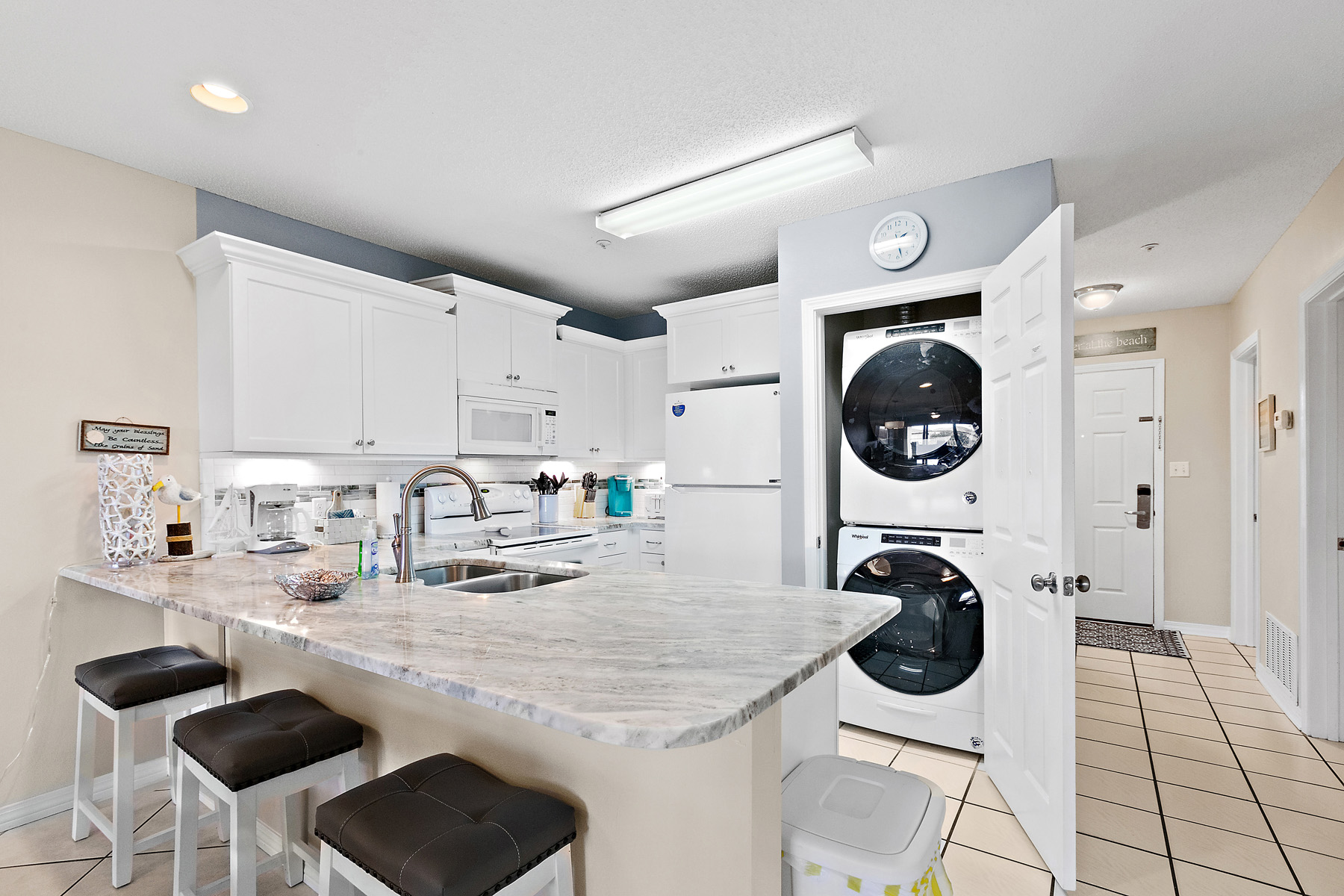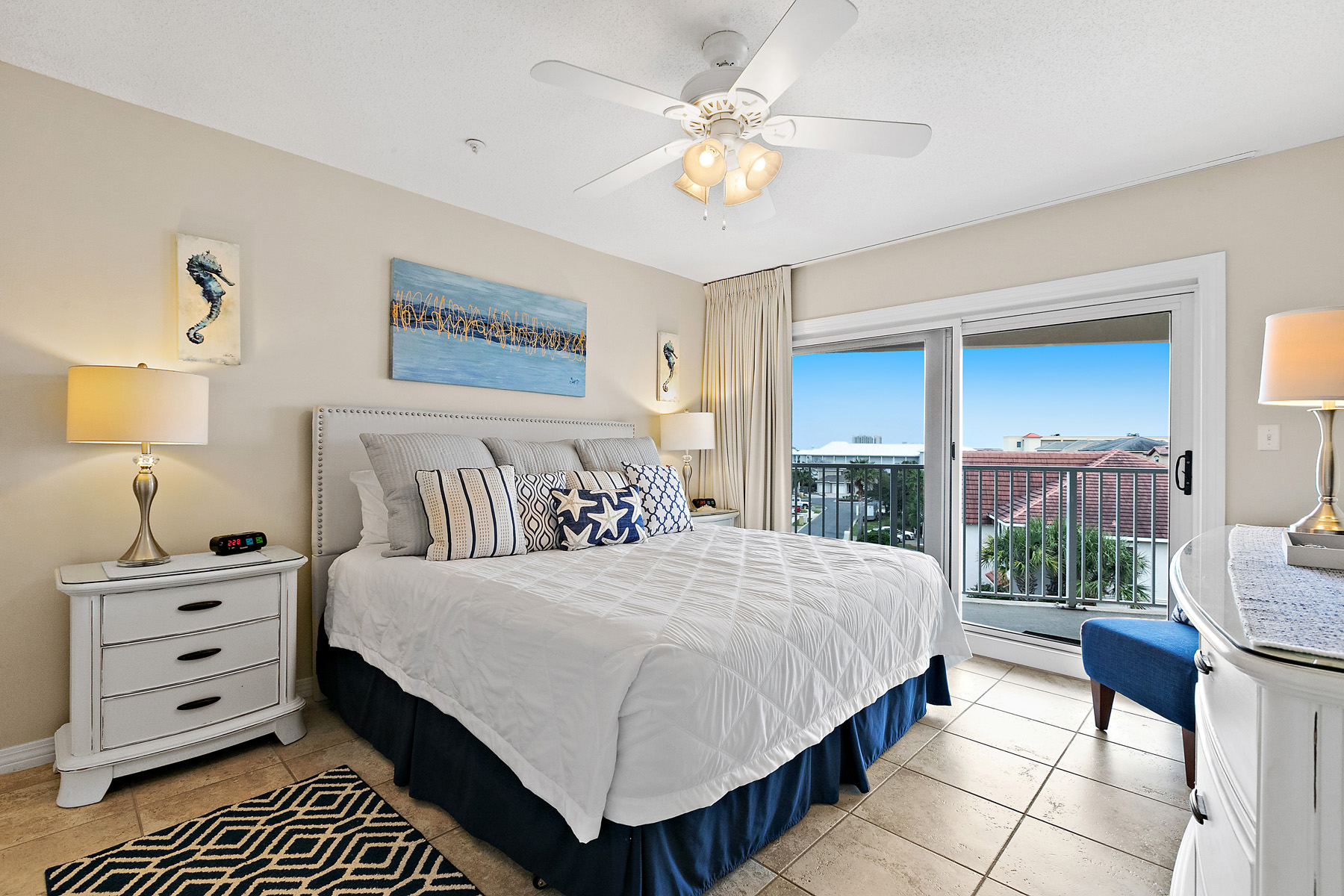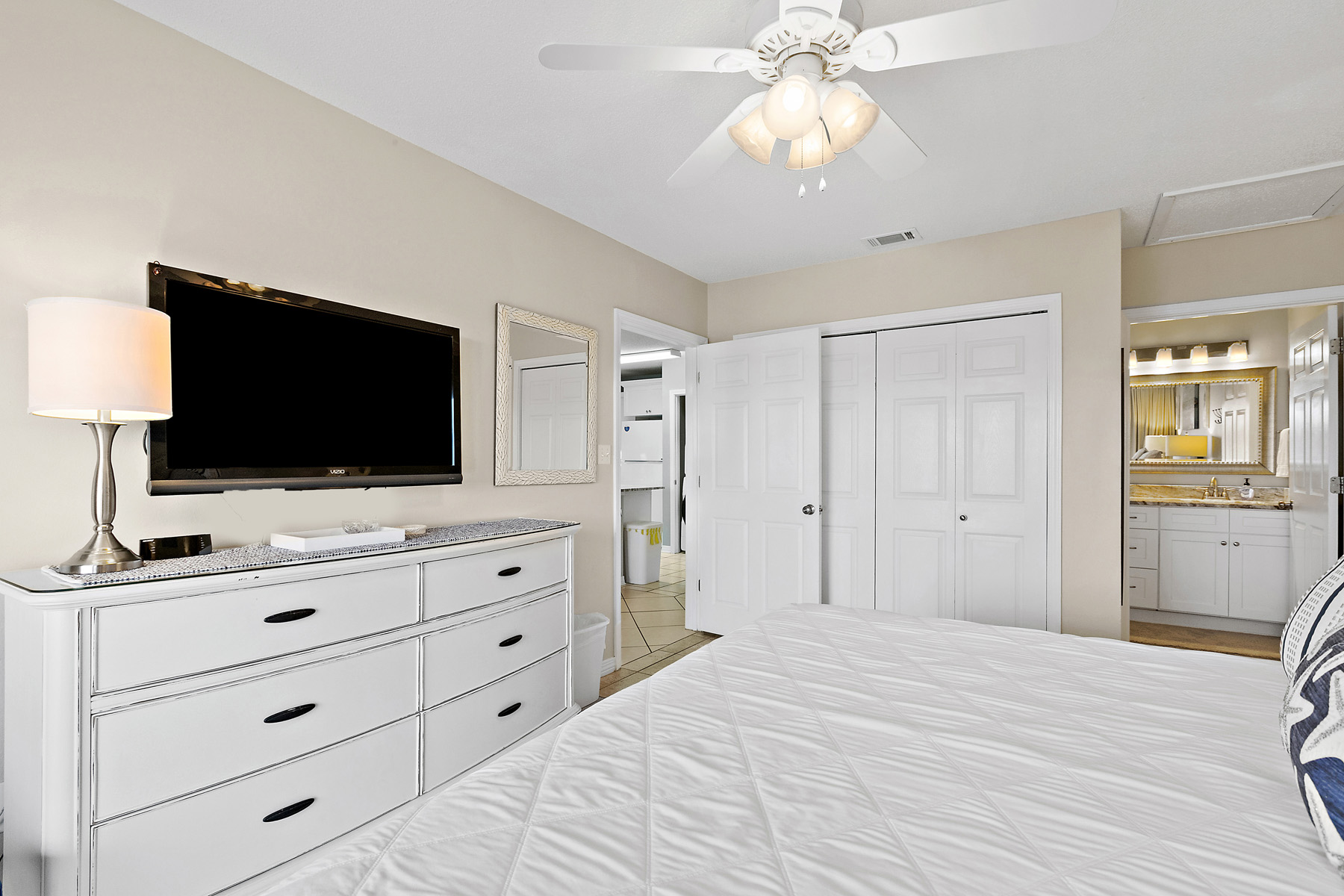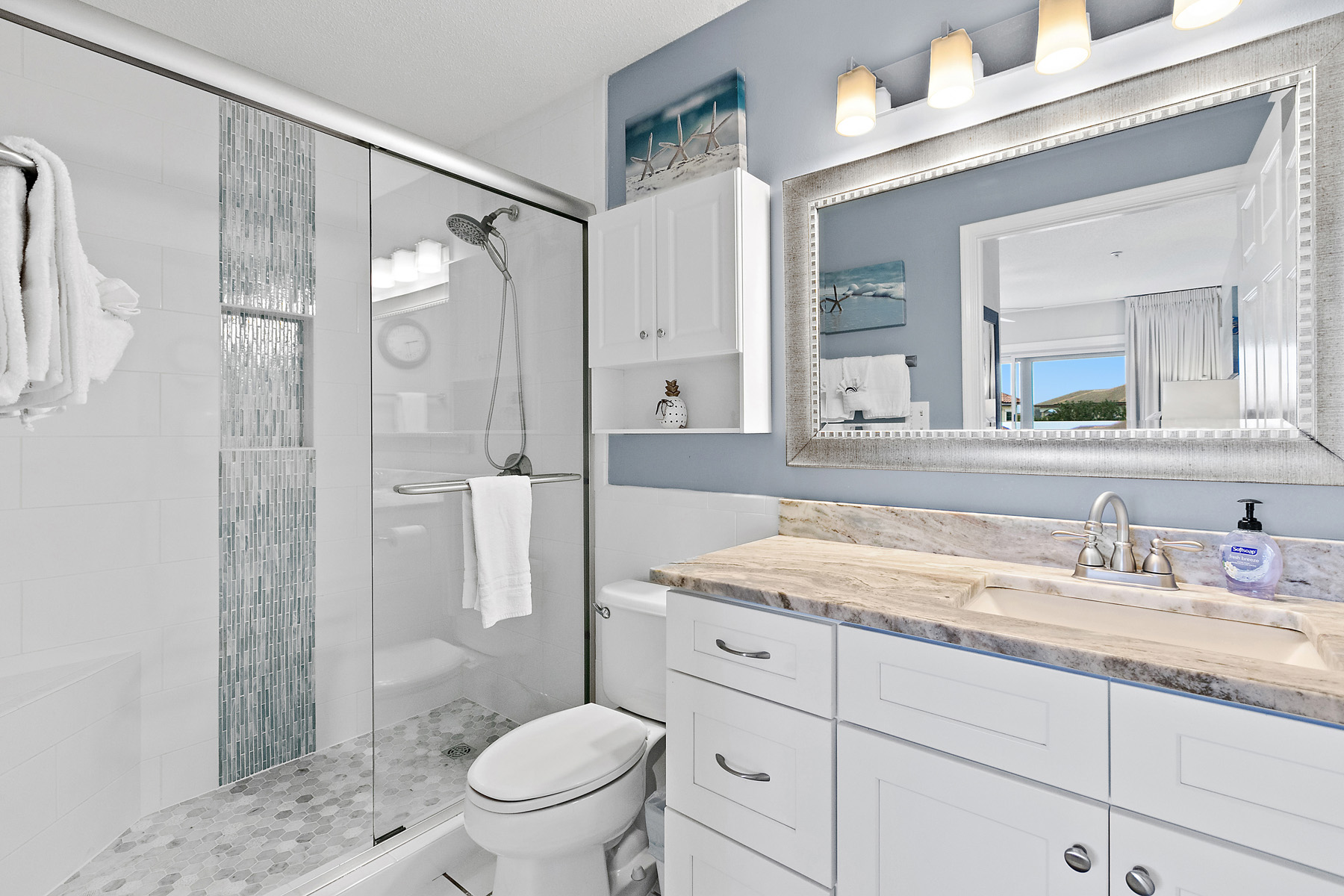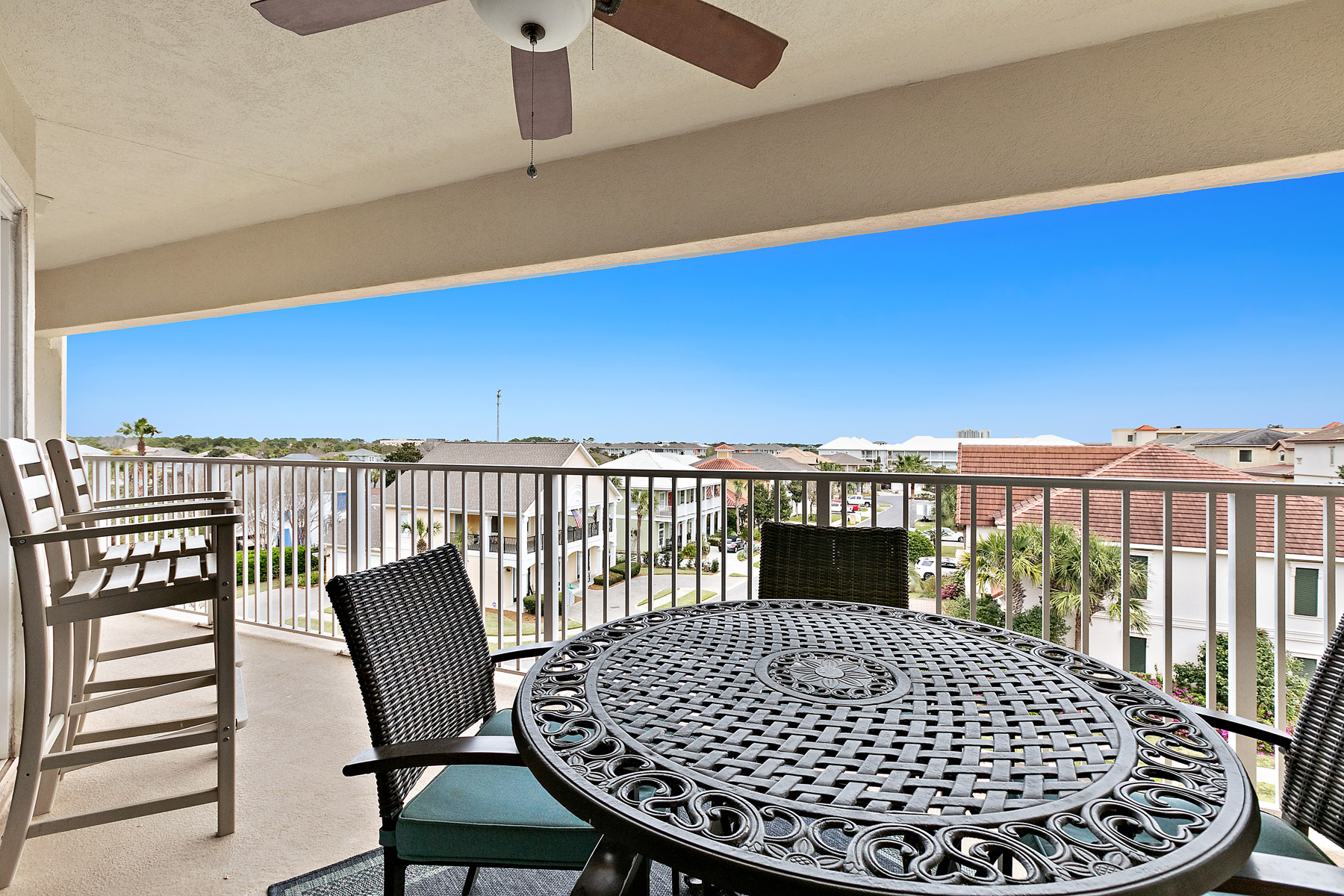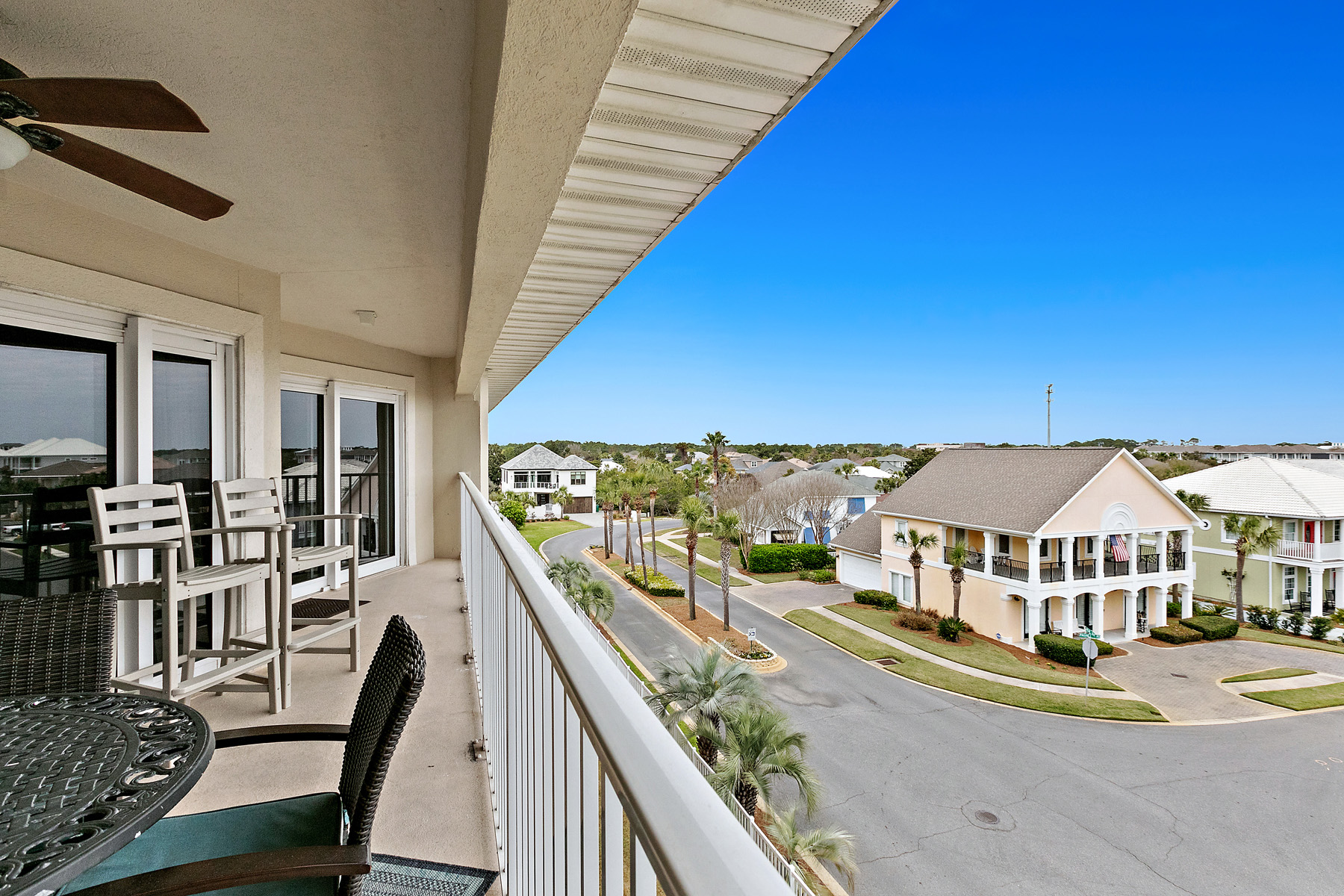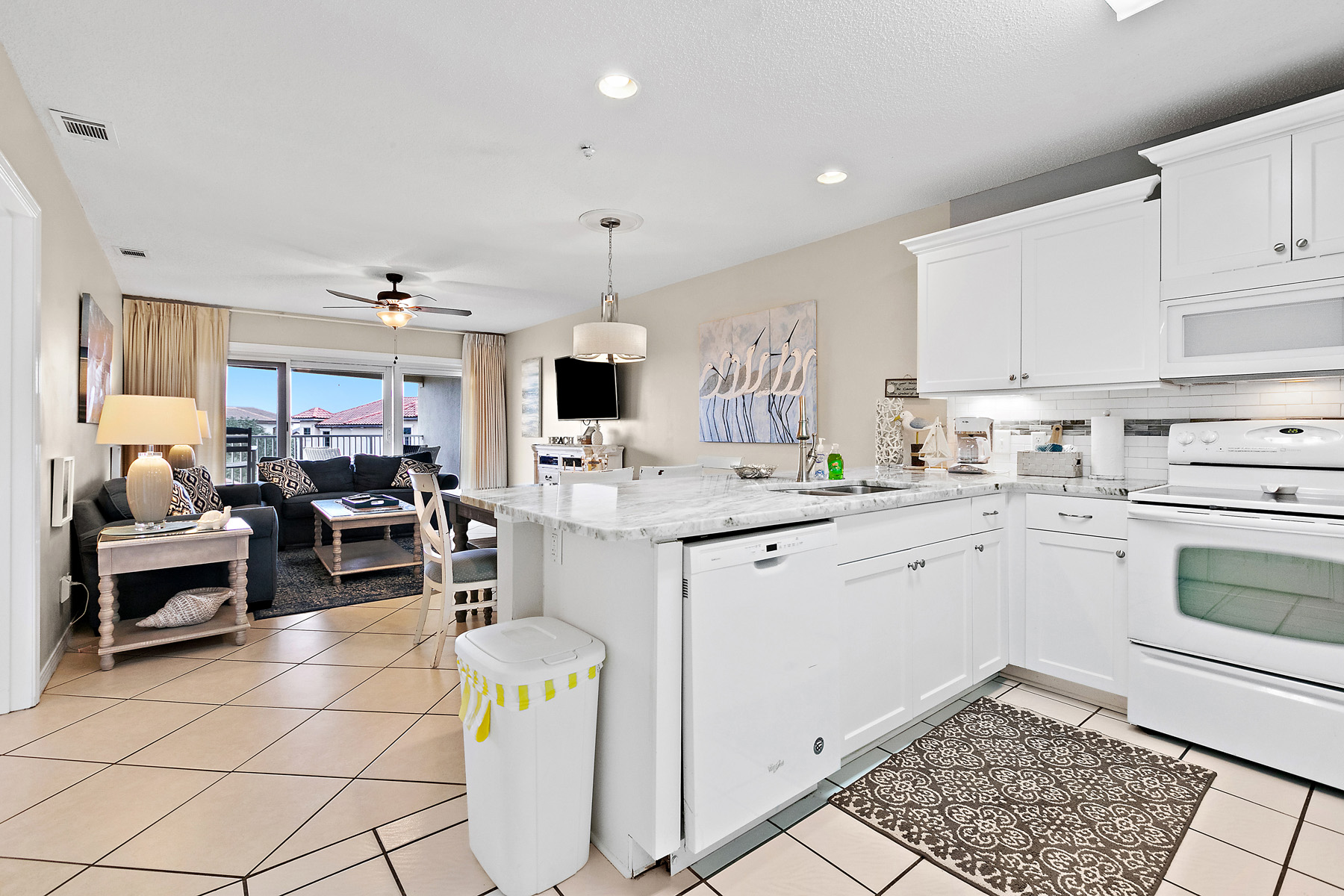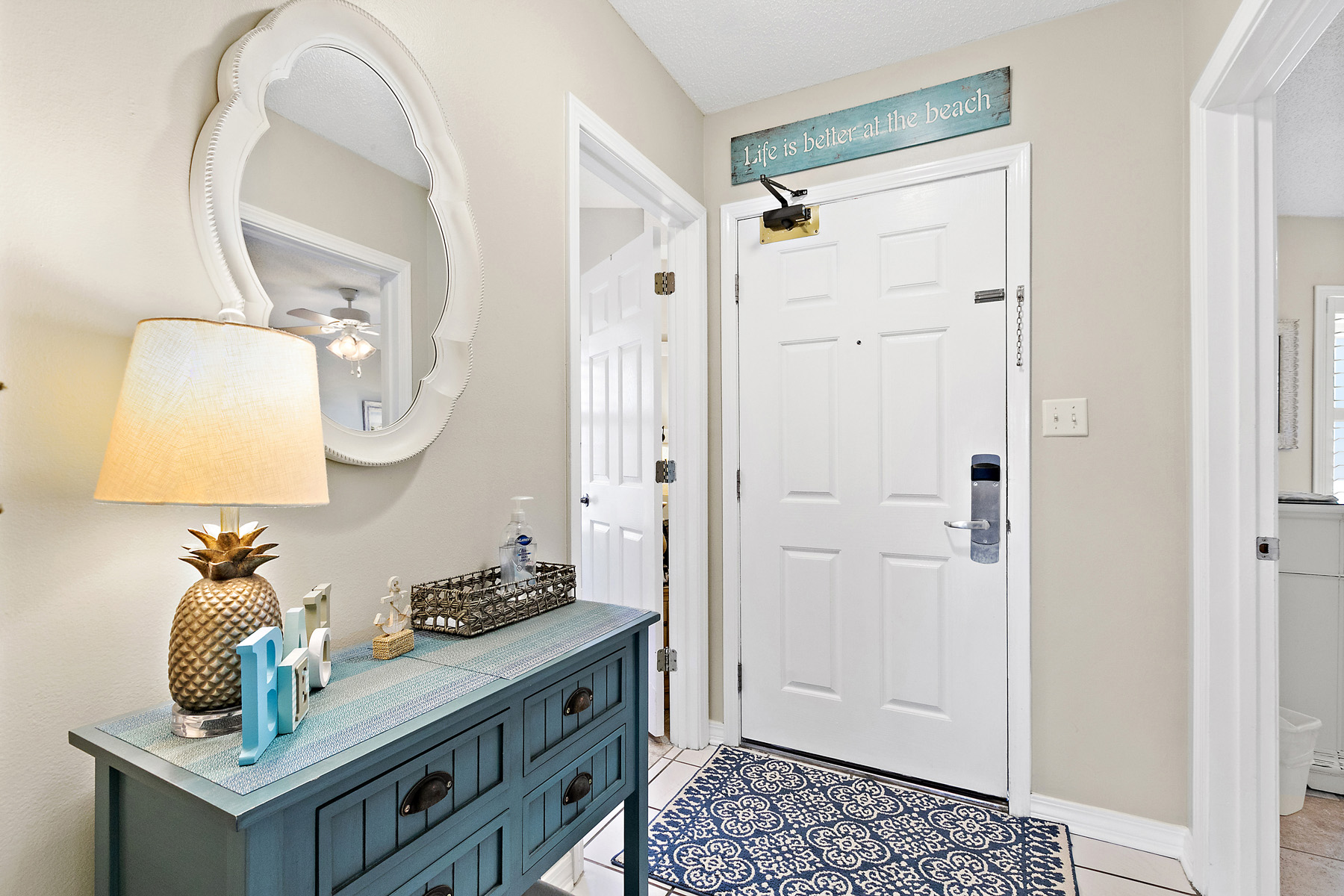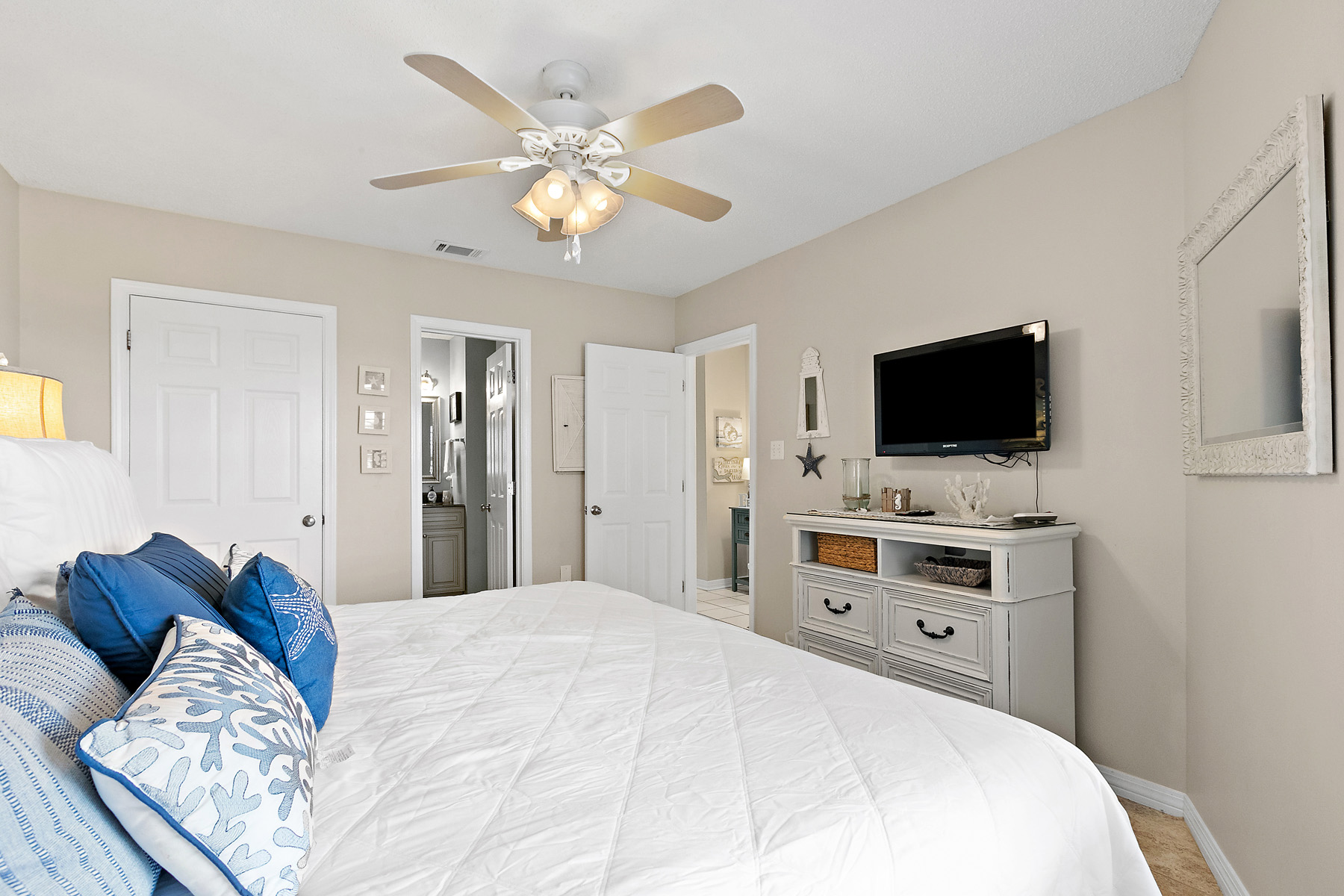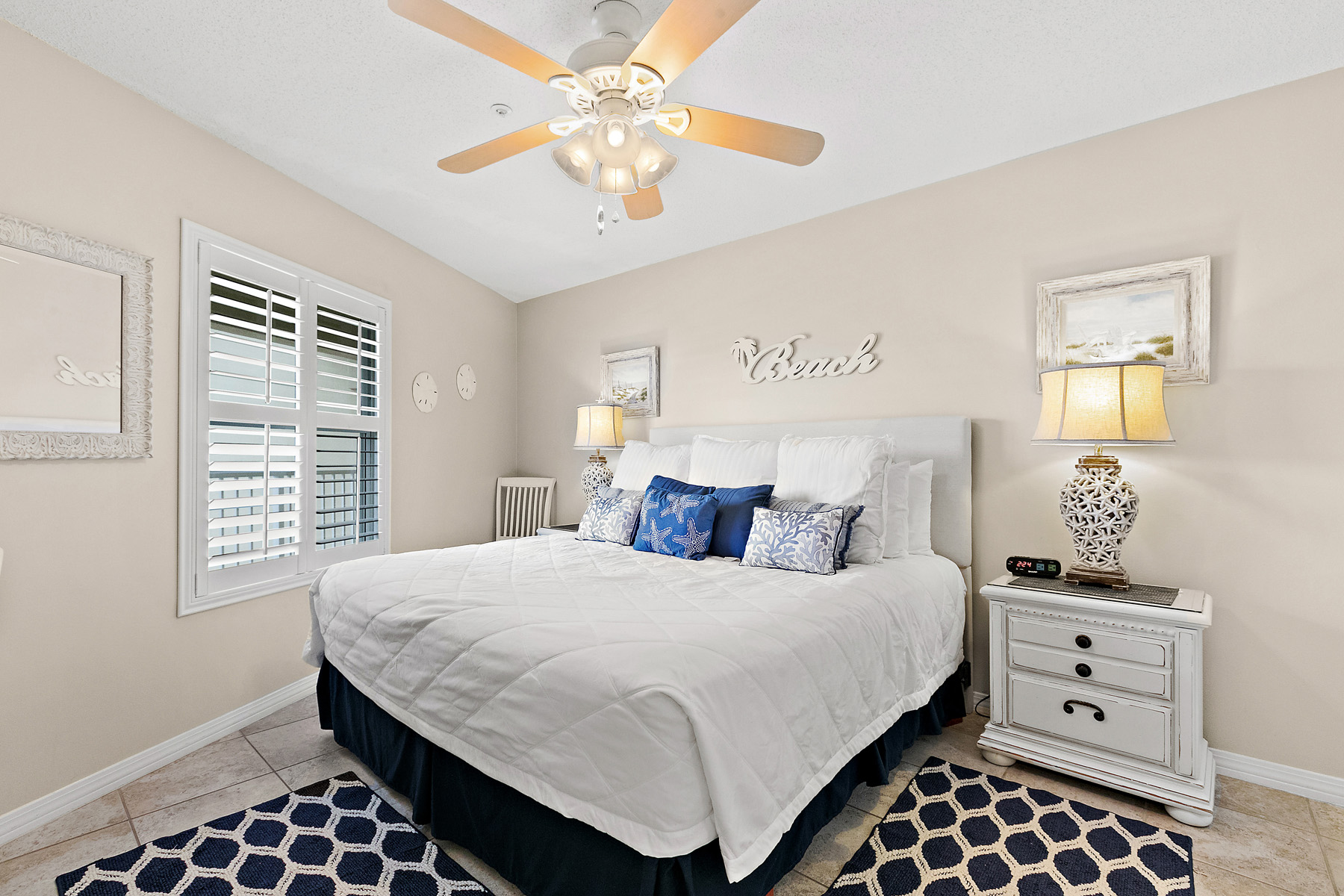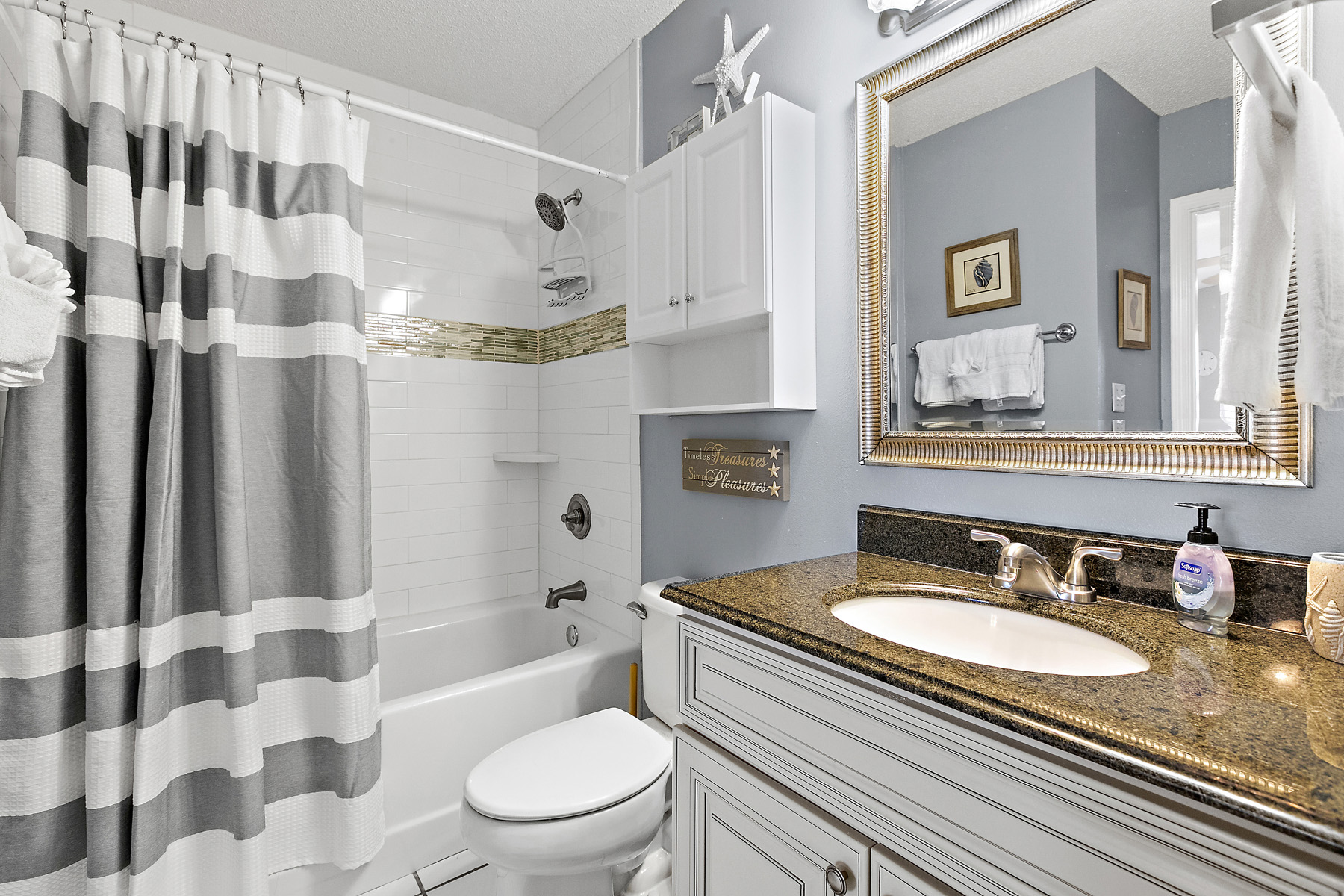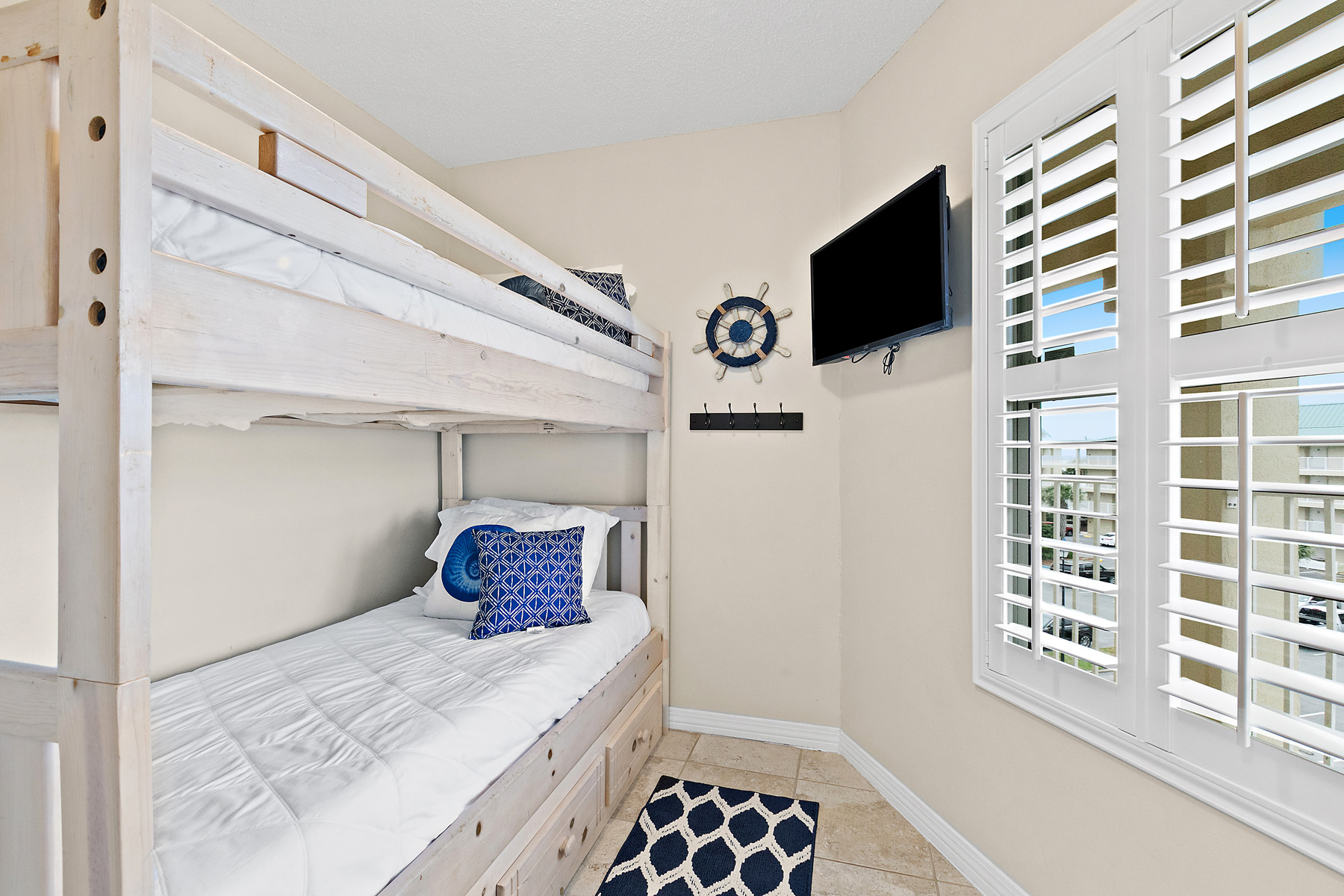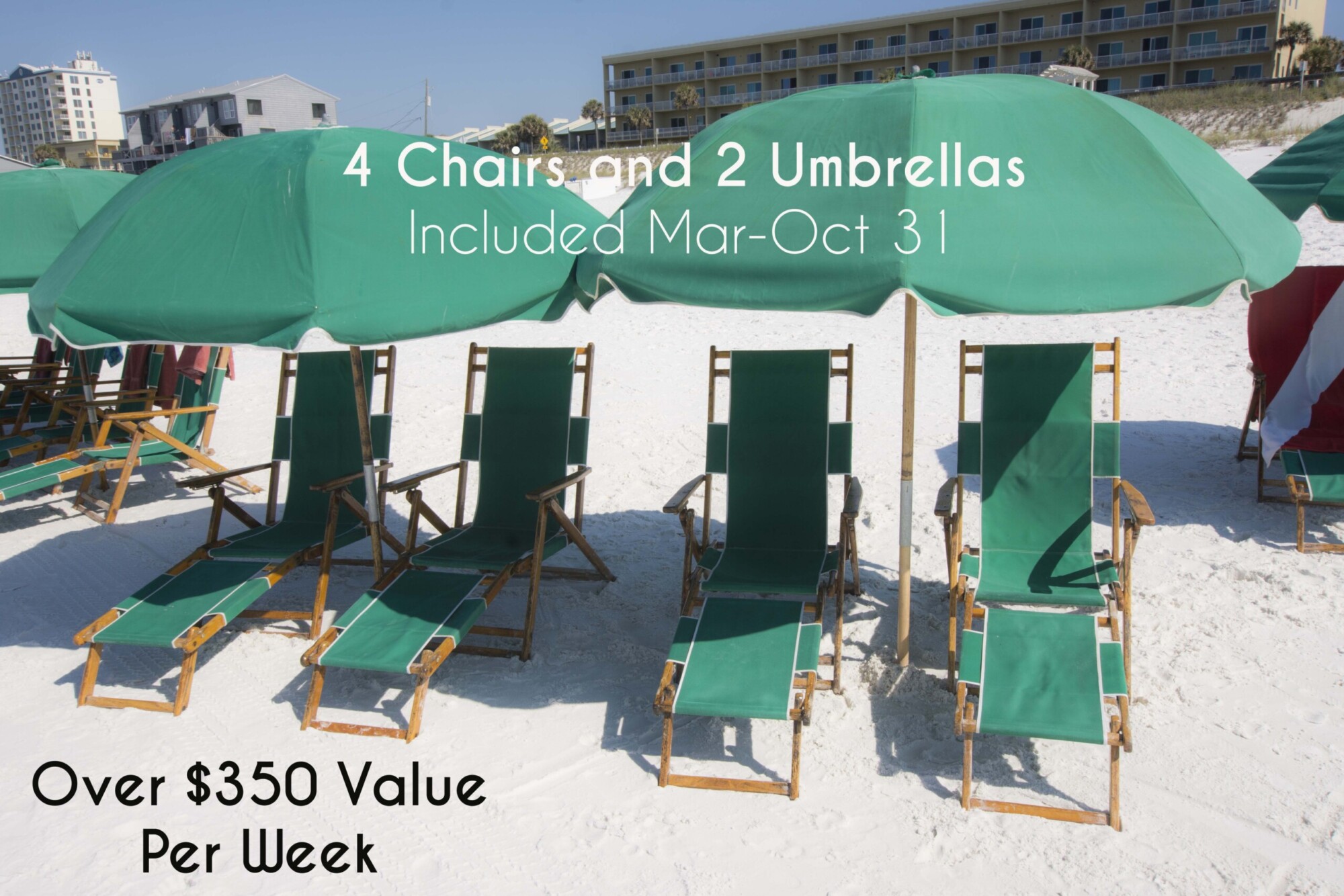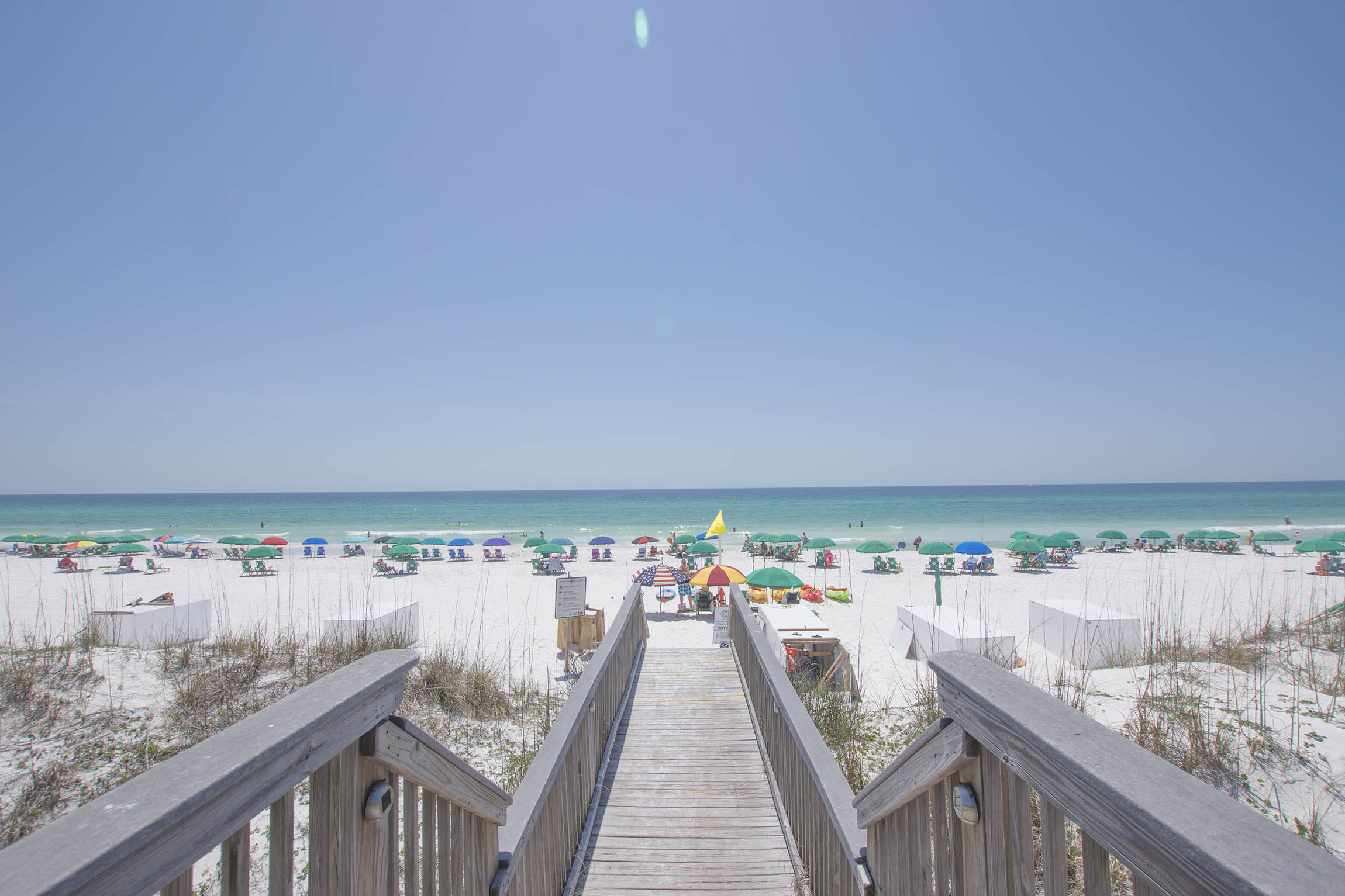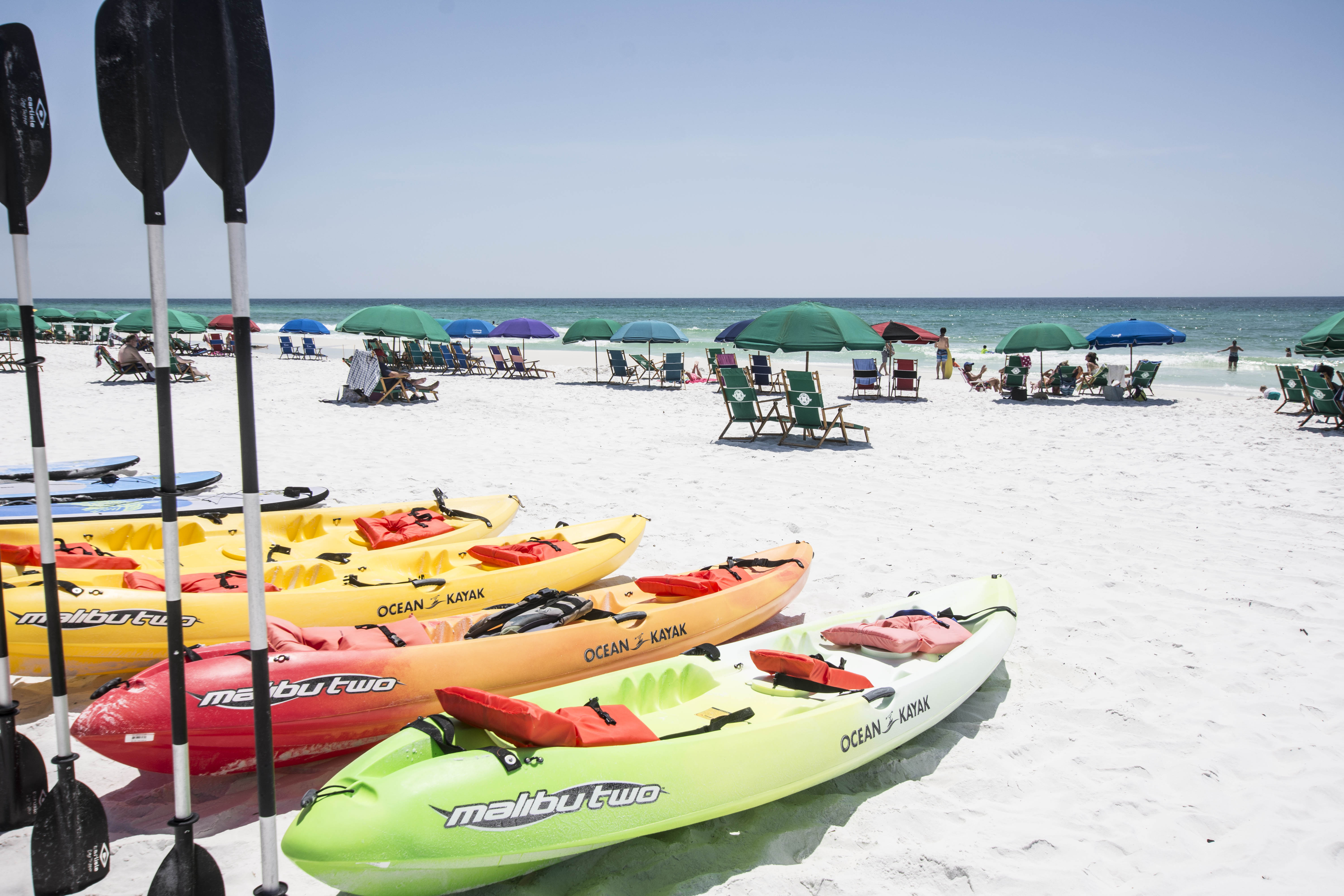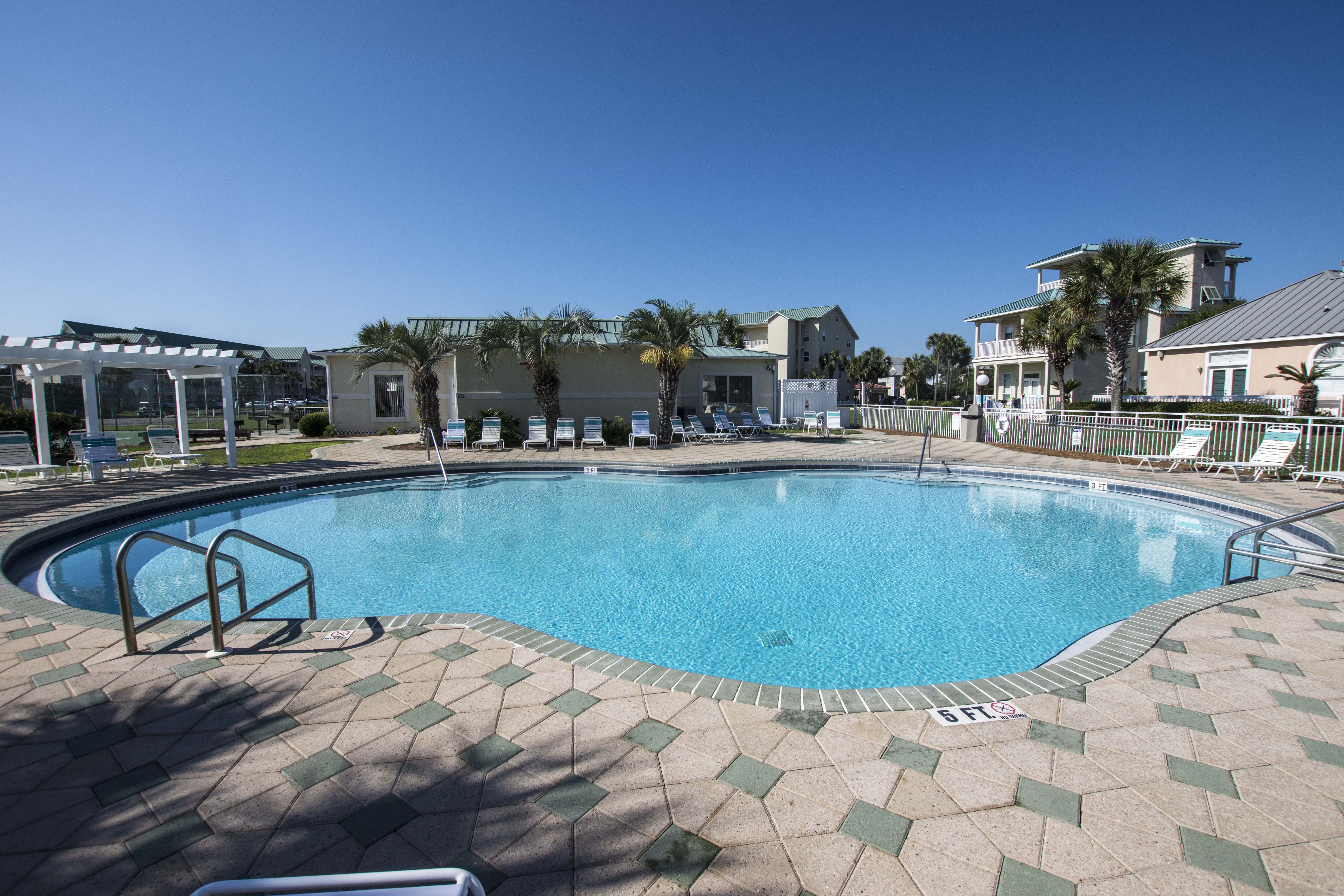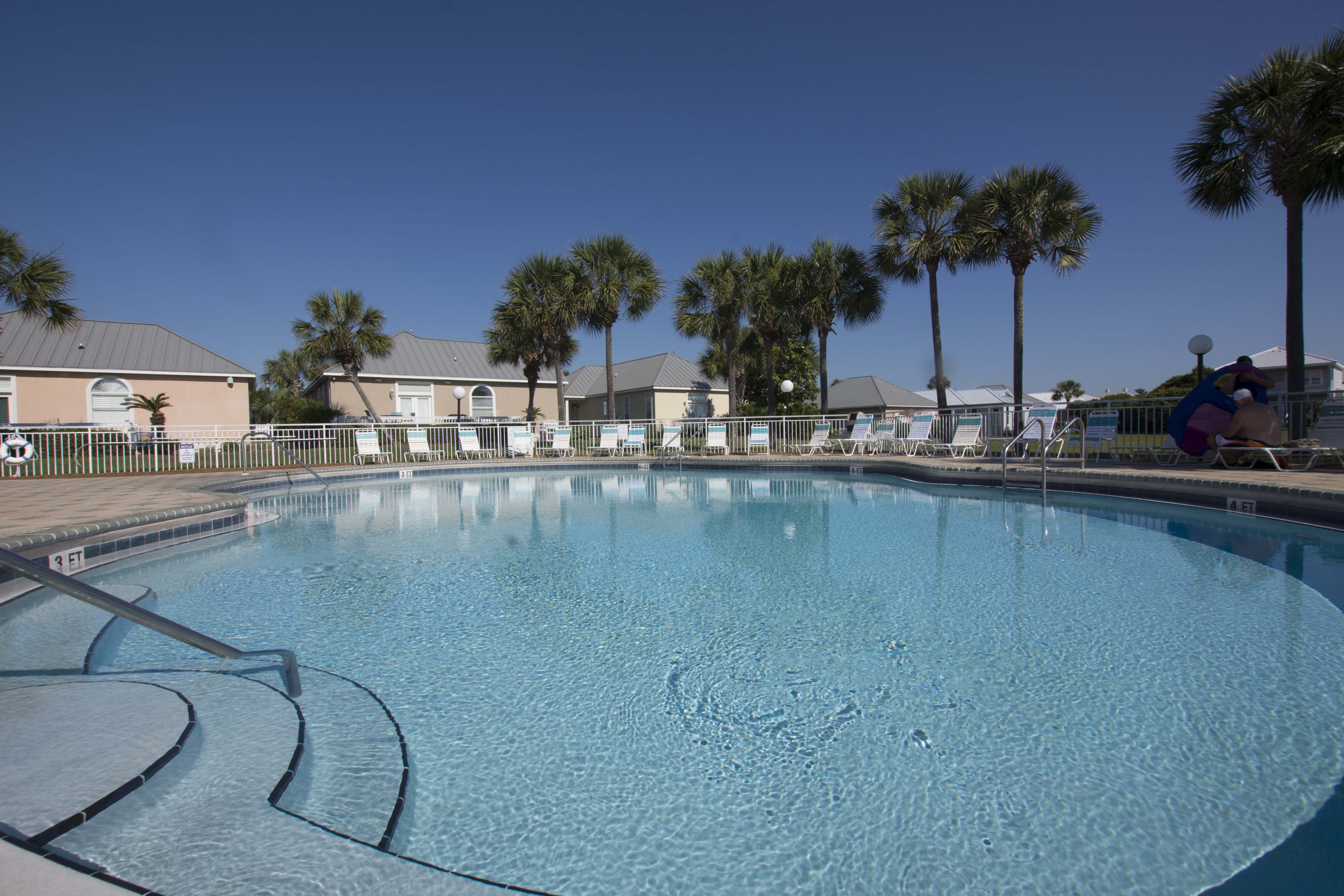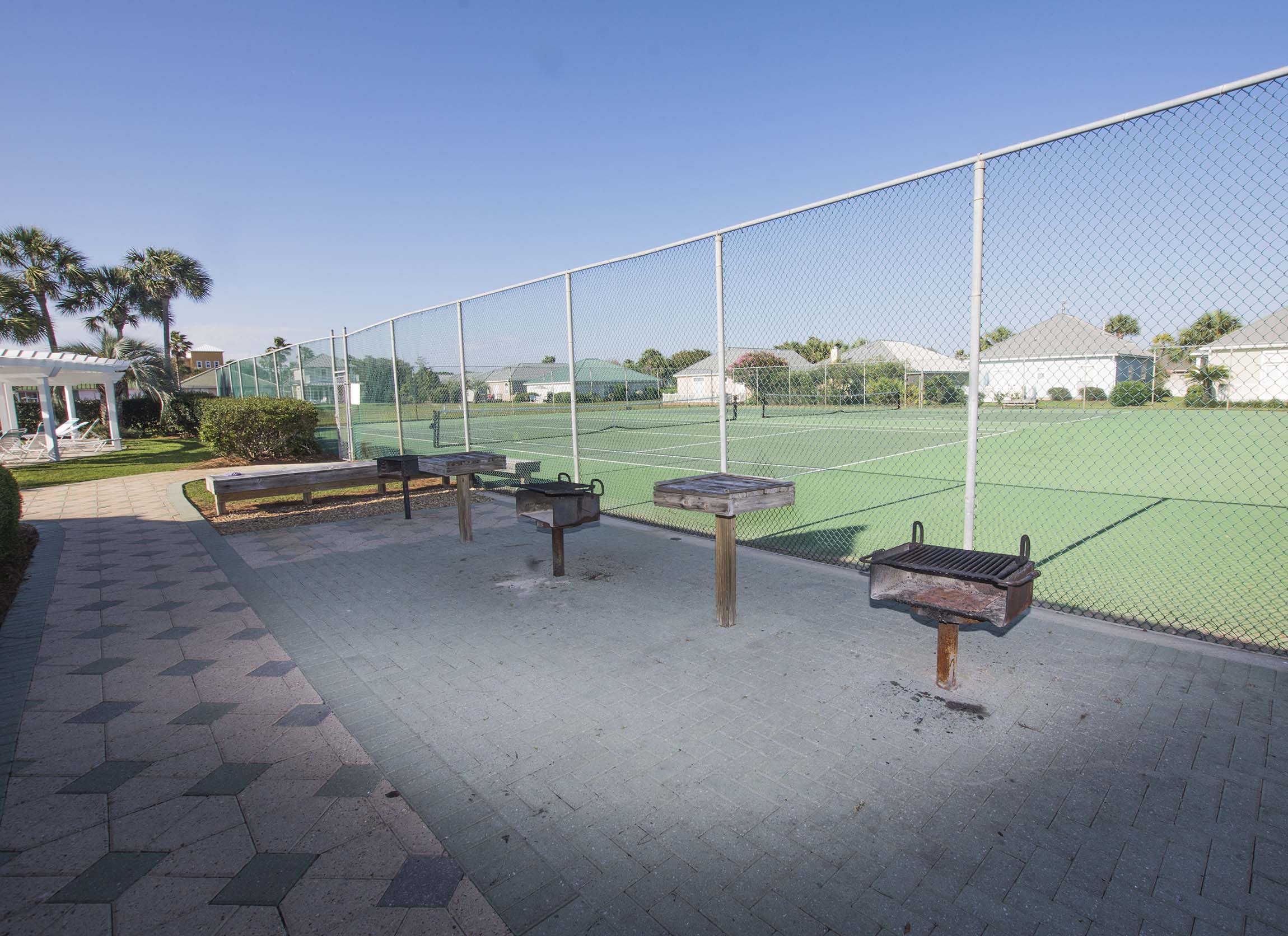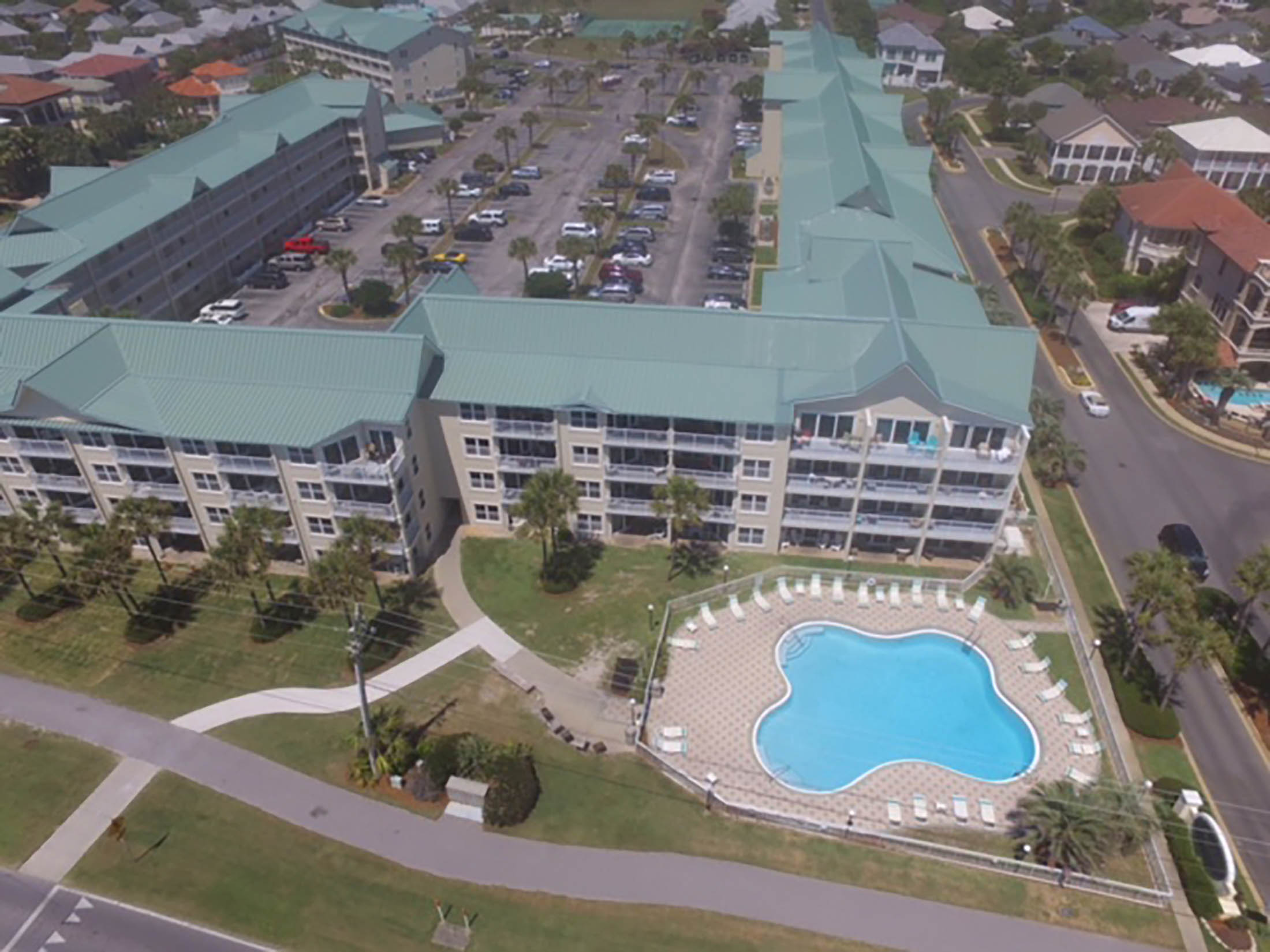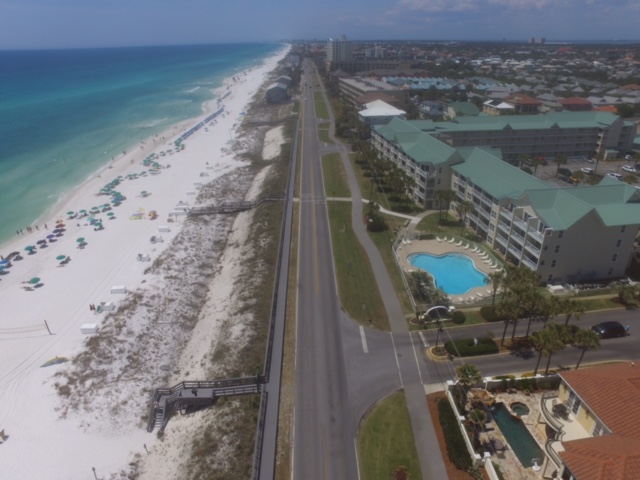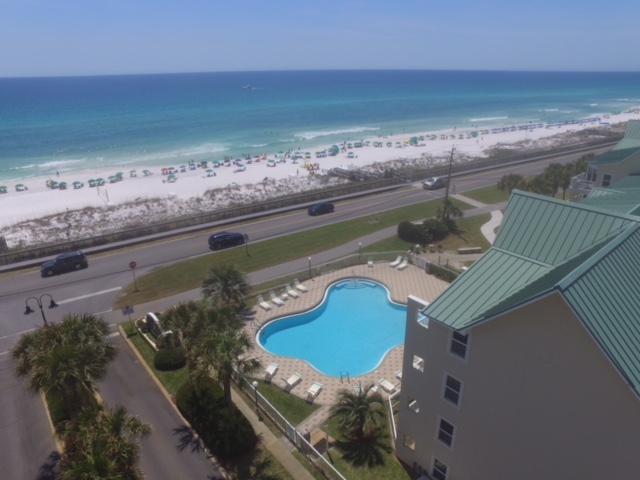 Description
Located in the highly sought after Maravilla beach rental community, Maravilla 1406 is new to the rental market and newly renovated 3 bedroom / 2 bath.
Convenience, space, low rate for value are what you can expect from this gorgeous vacation condo rental in Miramar Beach / Destin FL,  This condo is pet friendly and does allow dogs with certain rental restrictions for pets.  The complex is one of the best in the area with two pools, tennis courts, bar b que grills (charcoal), Basketball, private beach access, and the best beach attendants in the area.  Maravilla 1406 comes with 2 beach setups included for free during season that is over a $300 value per week.
3 Bedroom | 2 Bath | Accommodates 8 | Pet Friendly
Master Bedroom 1: King bed
Master Bath 1: Attached full bath with walk-in shower
Guest Bedroom 2: King bed
Guest Bath 2: Attached full bath with shower/tub combo
Guest Bedroom 3: Bunk room with Twin beds
Living Room: Queen sleeper sofa
All of our properties do require a Saturday-Saturday stay during Spring, Summer, Fall and other peak times of year.
4th Floor Balcony with side view of Gulf of Mexico
All new furnishings
Convenient access to pet area
Added Value, 2 beach service sets when in season. (4 Chairs and 2 Umbrellas)
Fully stocked Kitchen
Keurig Coffee Maker
Washer/Dryer
4 Flat Screen TVs with Cable TV including HBO
Living Room has Large Flat Screen TV
Wireless High Speed Internet
Towels and linens provided (beach towels not included)
Beach Service included in season (mid-March through October 31), with umbrella and two chairs
Pet-Friendly — Well-groomed, well-trained, non-aggressive pets allowed with prior approval (some breeds restricted)
See rates below photos
A note about supplies:
Beach Condos in Destin provides dish washing soap for your stay and an initial supply of toilet paper, 1 roll of paper towels, hand soap, and 2 kitchen trash bags; enough to get you through your first 24 hours. We recommend you bring the following items for the remainder of your stay: toilet paper, paper towels, trash bags, napkins, spices/condiments, coffee and coffee filters, laundry detergent, hairdryer, beach towels, umbrella, beach chairs, beach toys, sunscreen, and anything else you may need for an enjoyable vacation.
MARAVILLA AMENITIES & HIGHLIGHTS
2.5 acres of private, gated beach access, the largest in the area
2 Community pools, one seasonally heated
Hot Tub
BBQ Grills
Tennis Courts
Shuffleboard
Basketball Hoop
Fitness Center
Clubhouse with WiFi
Kid-friendly
Self Check-in
Maravilla, a private, gated community sits across from the beautiful beaches of Destin in the upscale community of Miramar Beach. Privately owned, gated shore access takes guests to the 2.5 acres of sugar-sand beaches and emerald hued waters of the Gulf of Mexico. A true beach haven! Maravilla is the perfect spot for a family vacation or enjoyable reunion with friends. Maravilla's deeded beach access is a major convenience, along with other amenities–tennis courts, clubhouse, 2 pools (one is seasonally heated), hot tub, basketball hoop, shuffleboard, beach volleyball, charcoal grills, and plenty of parking. There is always something fun to do at Maravilla!
Popular Gulf front restaurants are nearby including Pompano Joe's, The Crab Trap, Whale's Tail and Captain Dave's. Enjoy championship golf at Seascape or any of the eight golf courses in Destin. There are also another 17 golf courses within 20 miles of Destin! Grocery stores, wine outlets and bargain shopping at the famed Silver Sands Premium Outlets are only minutes away. More restaurants, lively bars, seasonal festivals and free concerts are located nearby at Baytowne Wharf in Sandestin. With multiple attractions and diverse activities nearby, a vacation at Maravilla offers something for the entire family. Come and stay with us!
Rates
Availability
29 Reviews
★ ★ ★ ★ ★
Great location, beach across the street, multiple restaurants within walking distance, tons of shopping, dining, entertainment options in the area. We had the perfect week's stay. The unit is perfectly described and the pictures match what you see in person. The kitchen is well appointed so it was easy for us to have breakfast before heading to the beach and then walk back and have lunch then head out in the evening for some of the best seafood restaurants I've found in Florida. We give this unit a 10 and will definitely stay again!
Danielle: Date of arrival - August 21, 2021
★ ★ ★ ★ ★
This property is beautiful, great location and very well equipped. Our family of 8 really enjoyed our stay.
Tristi: Date of arrival - August 7, 2021
★ ★ ★ ★ ★
This is our 3rd year at Maravilla, first time in this condo. We love the location and the beach access. This condo is beautifully decorated, clean, and had all the kitchen accessories that we needed. Checkin was easy. We will be back to this place again!
Debra: Date of arrival - July 31, 2021
★ ★ ★ ★ ★
We had a wonderful time at Maravilla. All ages, from 3 1/2 years old to 68 years old enjoyed the condo, beach and all of the amenities. Everyone had plenty of space and my grandkids especially loved the bunkbed room! The condo was very clean and well-maintained and included everything that we needed. The beach was a very short walk from the condo and the beach chairs and umbrellas that were set up each day were very much appreciated. Thank you for a wonderful beach vacation!
Marilyn: Date of arrival - July 17, 2021
★ ★ ★ ★ ★
The condo was beautiful and equipped with everything we needed. Great location with easy access to the beach! Will definitely book again!
Ashley: Date of arrival - July 10, 2021
★ ★ ★ ★ ★
Check in was super easy and convenient and so was check out, condo was very spacious and had great AC. What would make this place even better would be having a beach view which it doesn't so I was thrown off with the first picture that is listed here. But overall it was a great choice
Silvia: Date of arrival - July 3, 2021
★ ★ ★ ★ ★
This property is located in the center of all the beach action. Was a very short walk to the beach. Everything is exactly as stated in the description and the pictures. A bit of advice would be to make sure you're out before 10am as the door code becomes disabled.
Nancy: Date of arrival - 3/27/2021
★ ★ ★ ★ ★
This place was everything our family needed! Owner has an eye for design as decor was beautiful yet practical. Our dog loved his stay there too! Maravilla is a nice place with two pools. The only thing that could use improvement is the on-site gym.
Rebecca: Date of arrival – April 24, 2021
★ ★ ★ ★ ★
Great condo in Maravilla. I normally stay in the ocean front units to have the view but we loved this condo so much we may not go back to the others. Very spacious and clean.
Lauren: Date of arrival - April 17, 2021
★ ★ ★ ★ ★
This condo had everything you needed. We always stay in the same area, but this was the first time staying in Maravilla. The condo was a good size and had everything you needed. Check in was easy and the condo was clean. Great location and great hosts. Worth the money to stay here! I highly recommend it.
Corey: Date of arrival - April 24, 2021
★ ★ ★ ★ ★
The location was great. Had the option to swim at the heated pool. Quite room even though it's pet friendly. Managers had great communication. Would stay here again.
Jack: Date of arrival - March 13, 2021
★ ★ ★ ★ ★
Spent 5 comfortable weeks here. Was a convenient location to all the state parks and right across the street from the beach. Super dog friendly as well.
Karen: Date of arrival - January 30, 2021
★ ★ ★ ★ ★
We had a wonderful time staying at this property. It was completely renovated and fully set up with everything you will need. We took advantage of the beach, hot tub , pools and tennis courts. Would highly recommend
Kerry: Date of arrival - December 19, 2020
★★★★★
Loved the property!

Date of arrival - October 3, 2020
★★★★★
We really enjoyed our stay! Everything was clean, comfortable and Maravilla is a wonderful location! 1406 was nicely decorated, with plenty of room for our family.

Betsy: Date of arrival - September 19, 2020
★★★★★
Condo was very clean with a great beach vibe. Really close to the ocean. Will definitely be back.

Daniel: Date of arrival - August 29, 2020
★ ★ ★ ★ ★
Brett: Date of arrival - August 1, 2020
We had such a nice stay and beautiful weather during our week at Maravilla 1406. The space is beautifully decorated, clean, and has a lot of extras in place to make your stay convenient. We thoroughly enjoyed our beach time and were happy to have the chairs and umbrellas during our stay. We did not take the chance of doing a lot of the extras this trip, but considering the space we had it was still a great getaway. Looking forward to our next trip!
VRBO Review #56322926
★ ★ ★ ★ ★
Megan K: Date of arrival - August 17, 2019
Great condo for anyone wishing to travel with pets.. super cute condo, close to beach and all other amenities. 10/10 recommend!
Review #28323466 submitted 9/4/2019
★ ★ ★ ★ ★
Date of arrival - August 24, 2019
Al I can say is unit 1406 was spotless, the unit is a great place to just plain old rest. the living area has two sofas that are in like new condition (the feel great to just lay on and rest --no sagging), the condo has anything you need for an extended stay. Of course the Maravilla is just a great place to stay.
Review #28314143 submitted 9/3/2019
★ ★ ★ ★ ★
Tonya F - Date of arrival - August 10, 2019
The condo was clean, in a great location and we loved that it came with the double beach service.
Review #27985560 submitted 8/18/2019
★ ★ ★ ★ ★
Krista Date of arrival - July 13, 2019
Beautifully decorated, extremely clean condo! Perfect for a family!
VRBO Review #27455285 submitted 7/23/2019
★ ★ ★ ★ ★
Keisha - Date of arrival - June 8, 2019
My family had a great time staying at Maravilla 1406. The condo was exactly as described and very clean. My children enjoyed having the board games to play in the evenings, and I enjoyed the beach service. Not having to pack chairs to the beach daily was wonderful. I have already recommended Maravilla to a friend.
VRBO Review #26765650 submitted 6/25/2019
★ ★ ★ ★ ★
Jennifer T: Date of arrival - April 25, 2019
Renee's condo was beautifully decorated, very clean and had everything we needed. Close proximity to the beach and our fur babies enjoyed their stay. I have recommended this place already to several friends and family members and will rent this unit again! The added bonus of the complimentary beach chairs and umbrella was a plus and unusual to find.
VRBO Review #26026563 submitted 5/1/2019
Date of arrival - April 6, 2019
This condo was by far the best we've stayed in at Maravilla. Clean, comfortable, and decorated very nicely. The location of the condo has easy access to the beach and both pools. It is in walking distance to Pompano Joes, our favorite beach side restaurant to have dinner. Having 4 chairs and 2 umbrellas at the beach is an added bonus with this unit as well. Renee and her team were easy to work with and provided great customer service from start to finish. We will return to Maravilla 1406 and recommend to friends. Thank you for a great week.
VRBO Review #25875541 submitted 4/19/2019
★ ★ ★ ★ ★
David D: Date of arrival - March 23, 2019
Renee has provided great service & response time. We've been coming to Miramar Beach for 8 years now. We love Maravilla Condos. Thanks for being dog friendly. The condo we lease for 3 months feels like home every time we arrive. Very well stocked & clean. The fourth floor is quiet & has a great view. Being so close to the beach is wonderful! We're looking forward to coming back in December. Thanks for sharing this great condo with us!
VRBO Review #25700299 submitted 4/2/2019
Spring break ★ ★ ★ ★ ★
Nicole R: Date of arrival March 16, 2019
The Condo was great. We will be back
VRBO Review #25615422 submitted 3/25/2019
★ ★ ★ ★ ★
Barbara B: Date of arrival - March 9, 2019
We really enjoyed our stay! The condo was very nice, clean, and well equipped. Great virws from the balcony, and easy beach access. We will be referring this condo to our friends!!
HomeAway Review #25649469 submitted 3/29/2019
The condo was perfect for us ★ ★ ★ ★ ★
Date of arrival July 7, 2018
There was enough room for my family and a friend. We loved playing games on the patio at night. The beach access was great and the beach setup that came with the condo was perfect. We had a great spot every day. We will be back.
VRBO Review #22850323 submitted 7/21/2018
Maravilla 1406 ★ ★ ★ ★ ★
Date of arrival May 26, 2018
We love this complex and the condo was great. Very comfortable beds, decorated very nice. Beach setup a huge bonus. Would definitely return and recommend it.
VRBO Review #22254295 submitted 6/2/2018
Questions on this property?
Maravilla 1406 Condominium Rental
3 Beds | 2 Baths | Pet Friendly
Call Renee or Laura
(850) 269-3342 (local)
or send this short form