Maravilla 4204 Condominium Rental
1 Beds | 2 Baths | Pet Friendly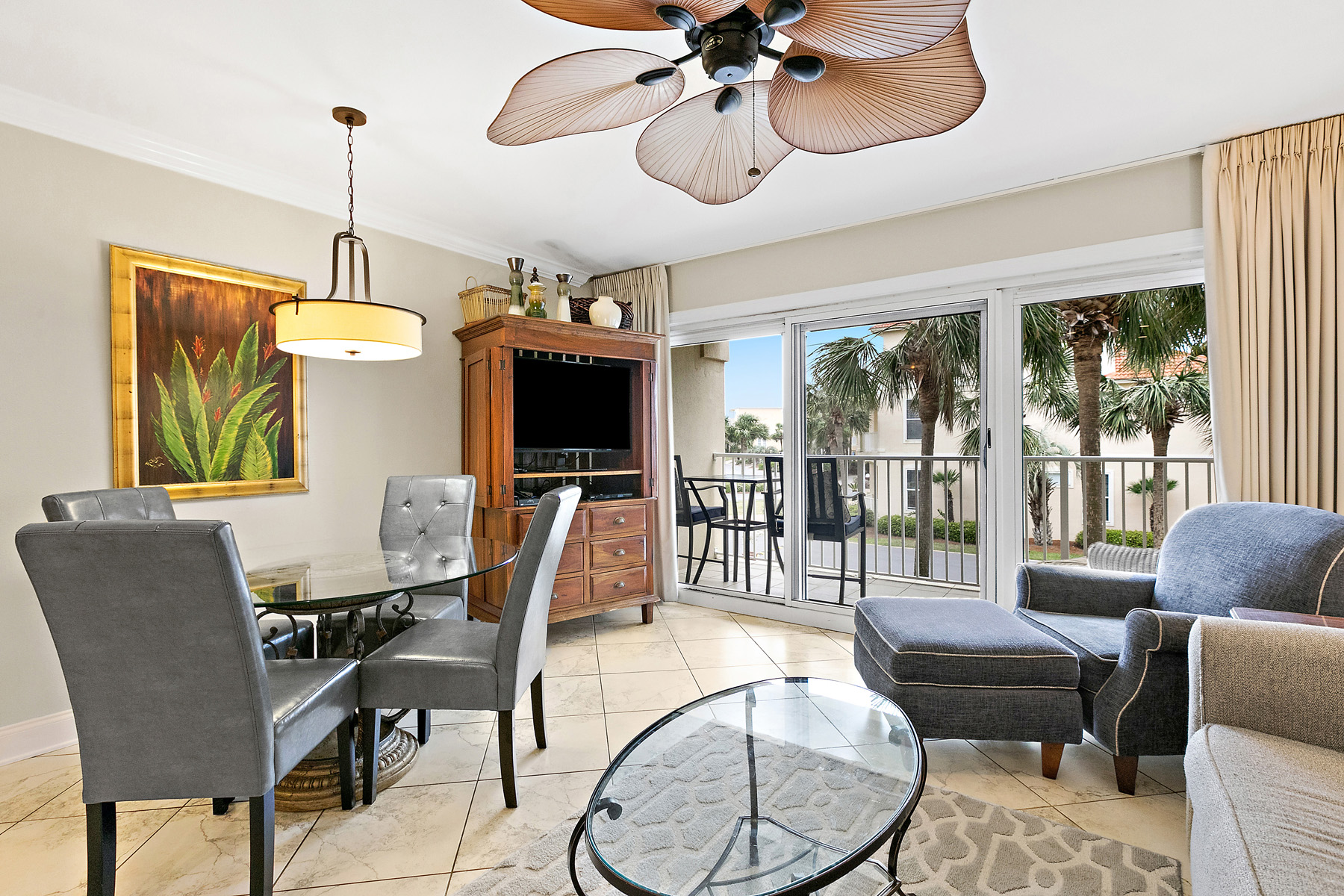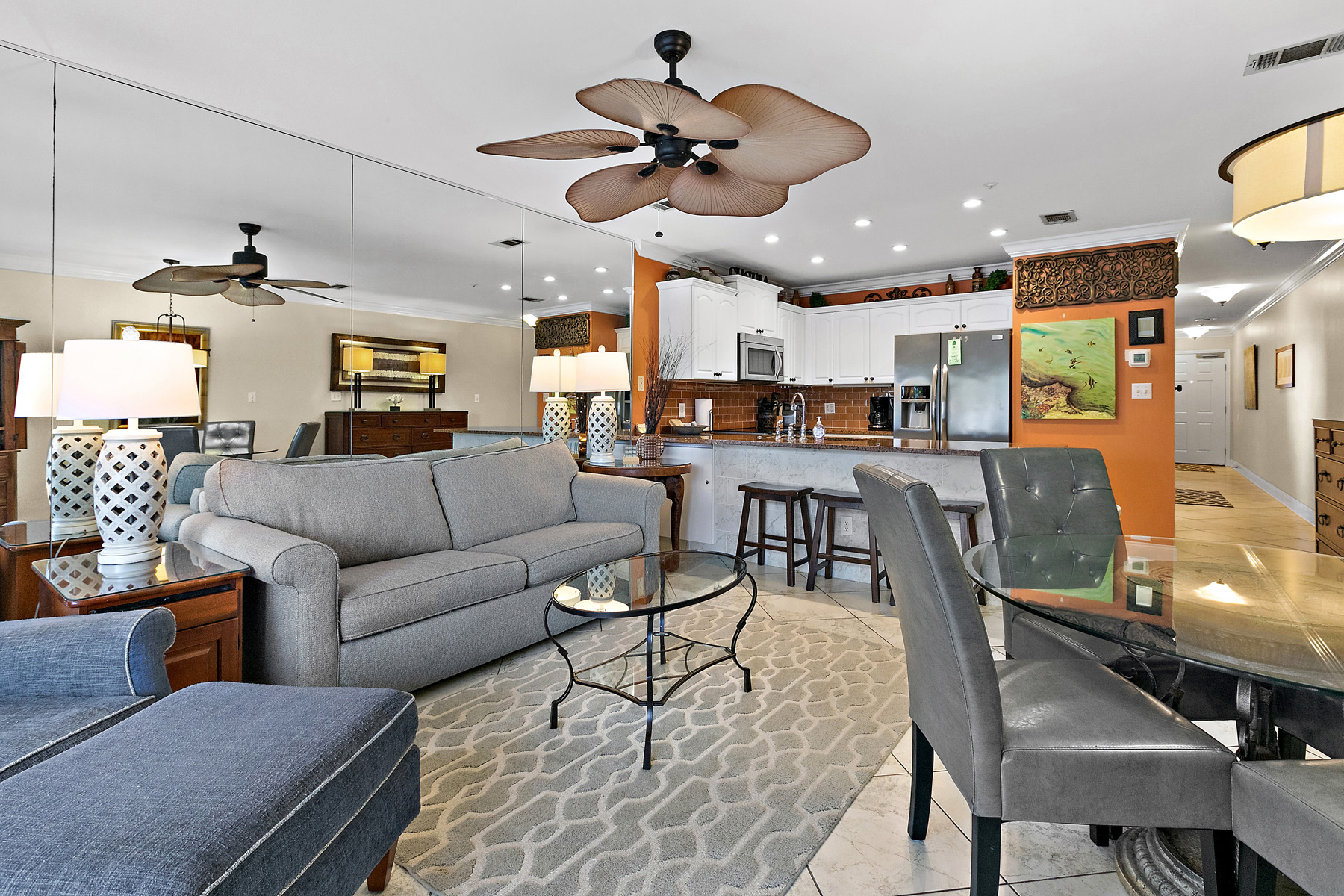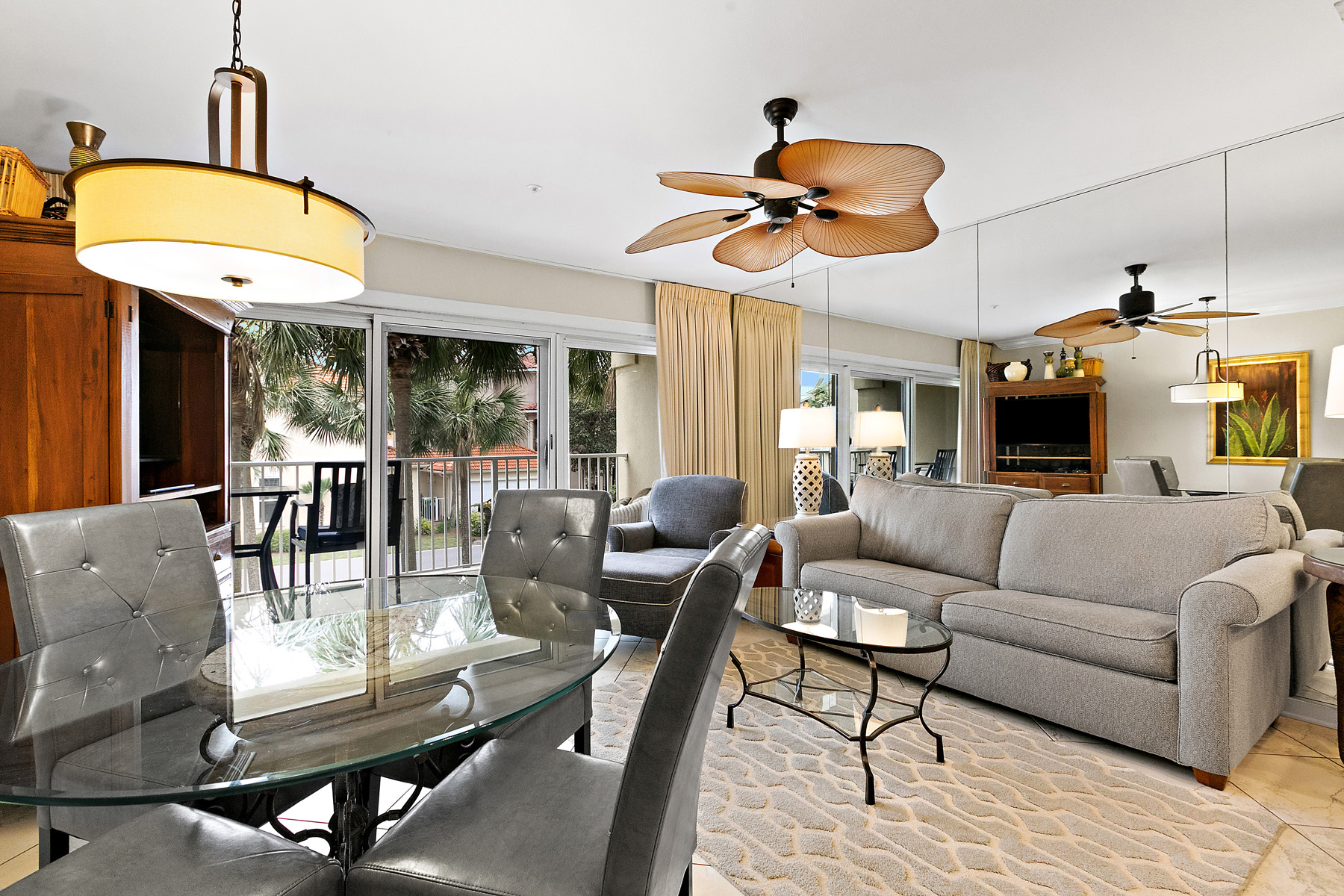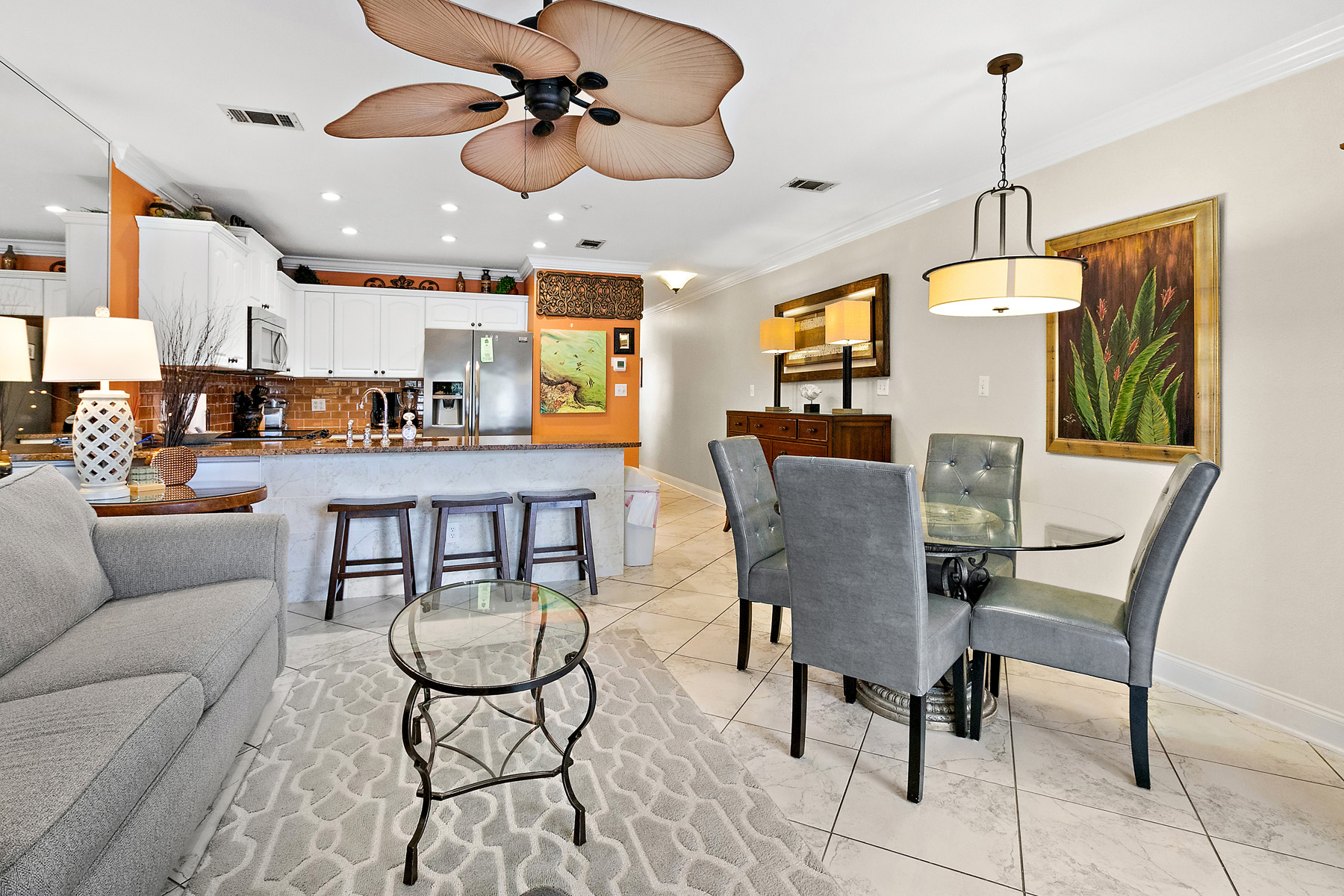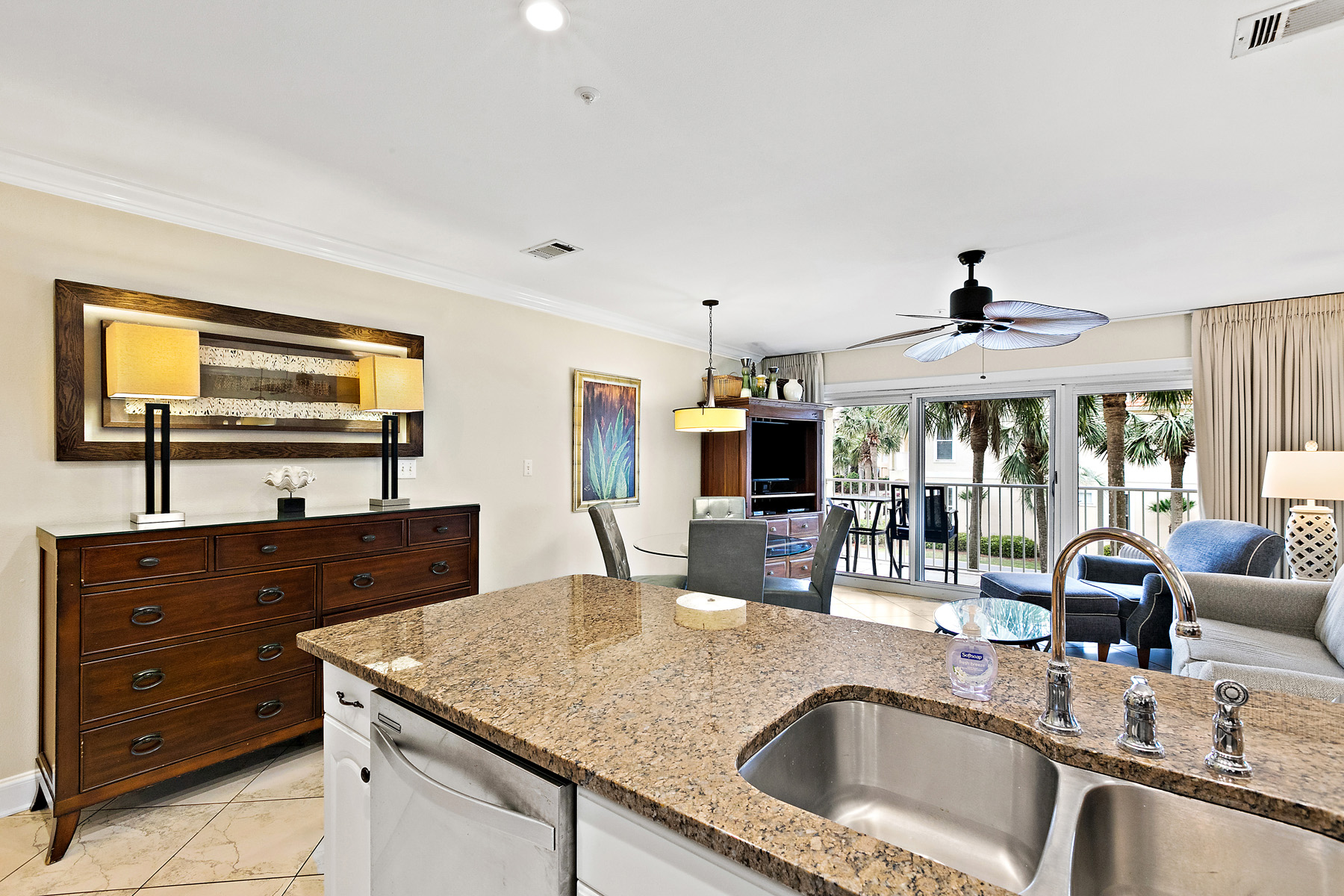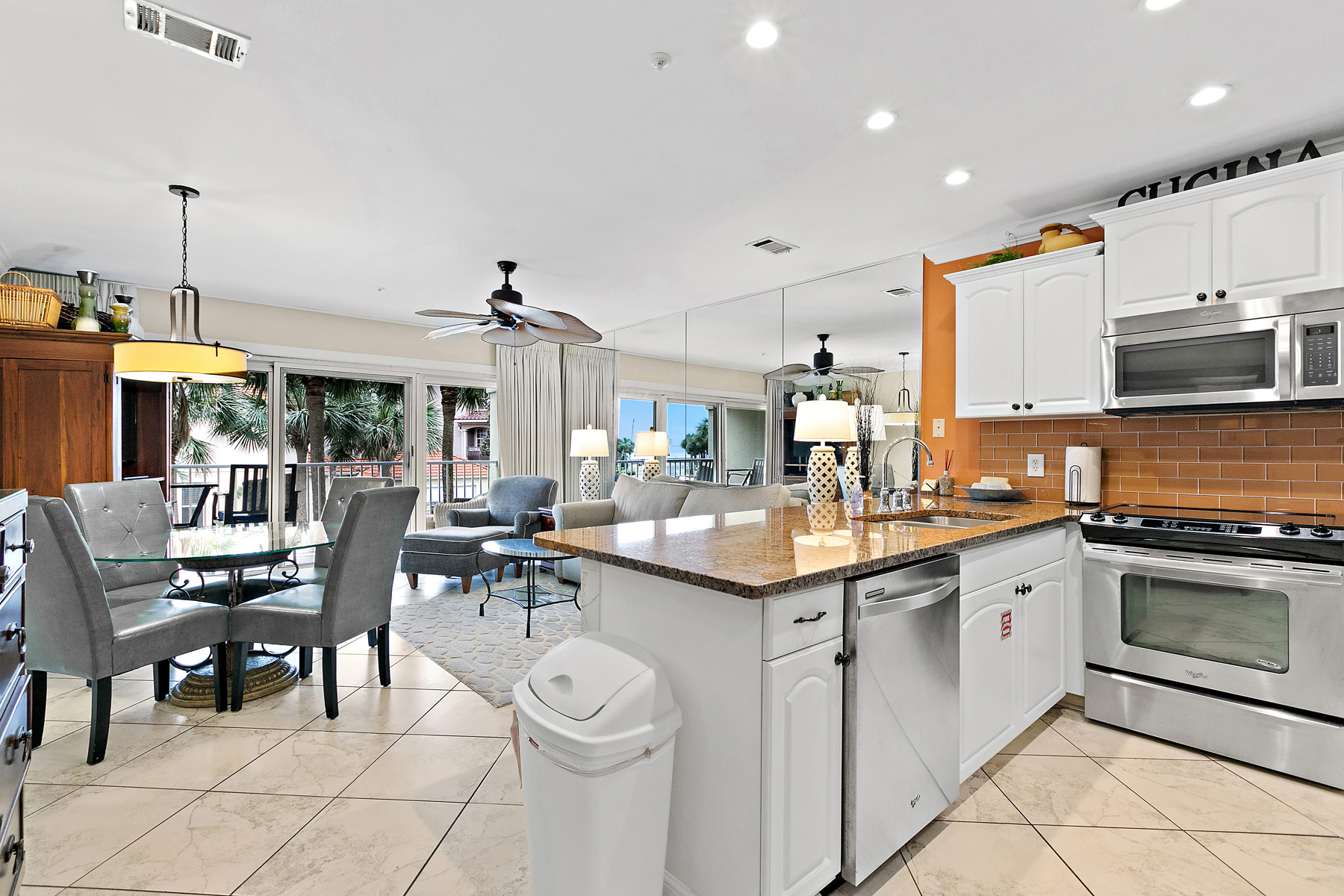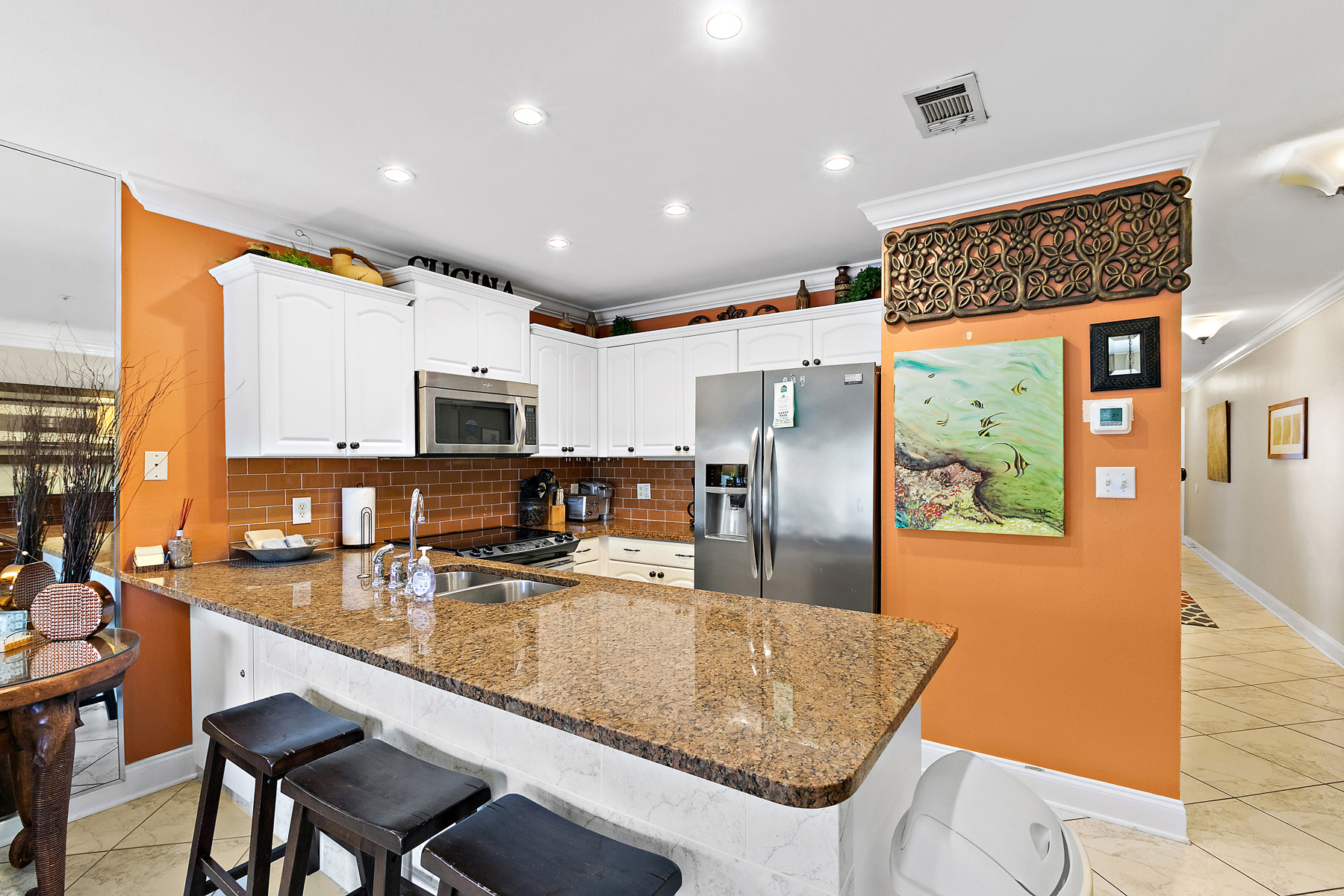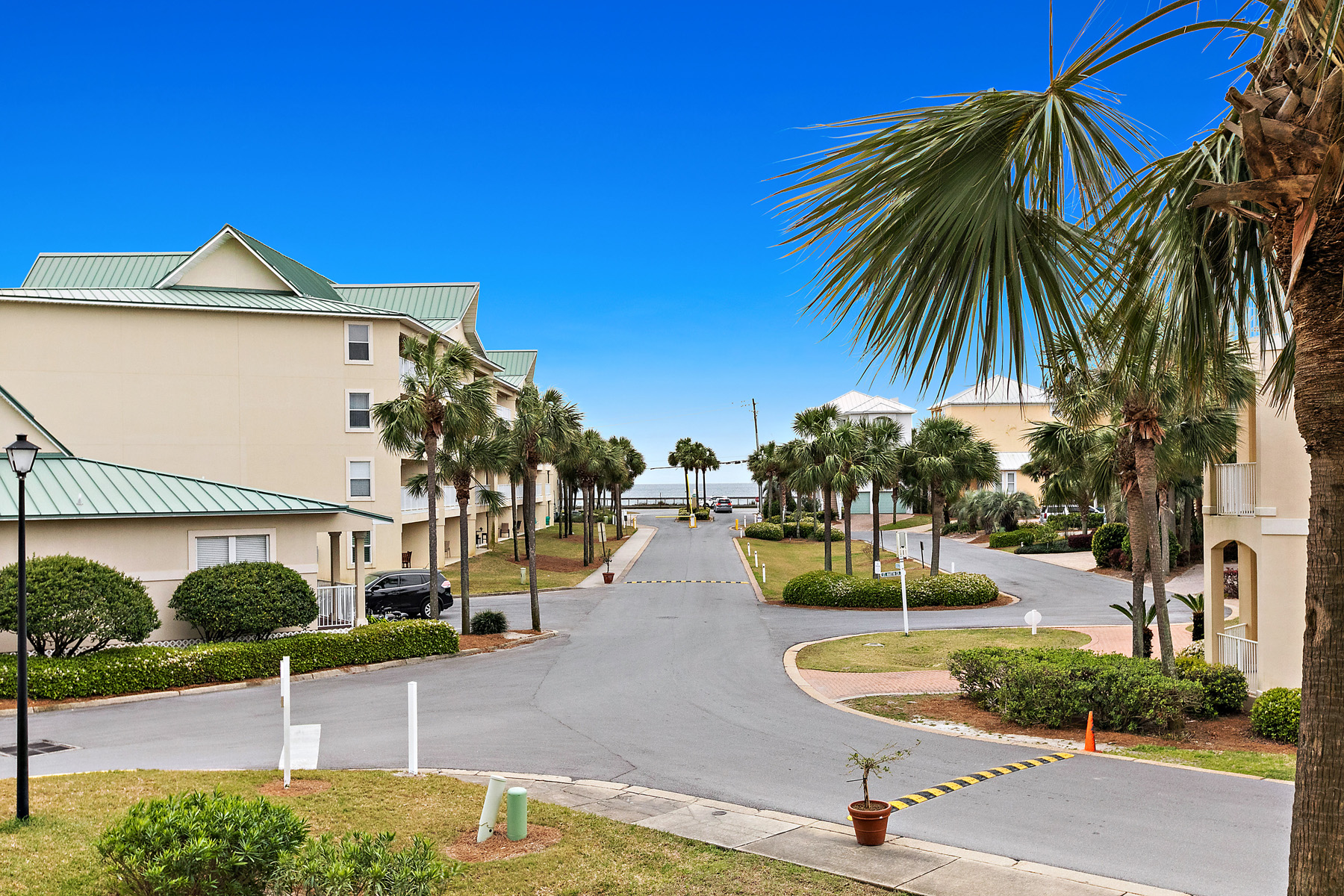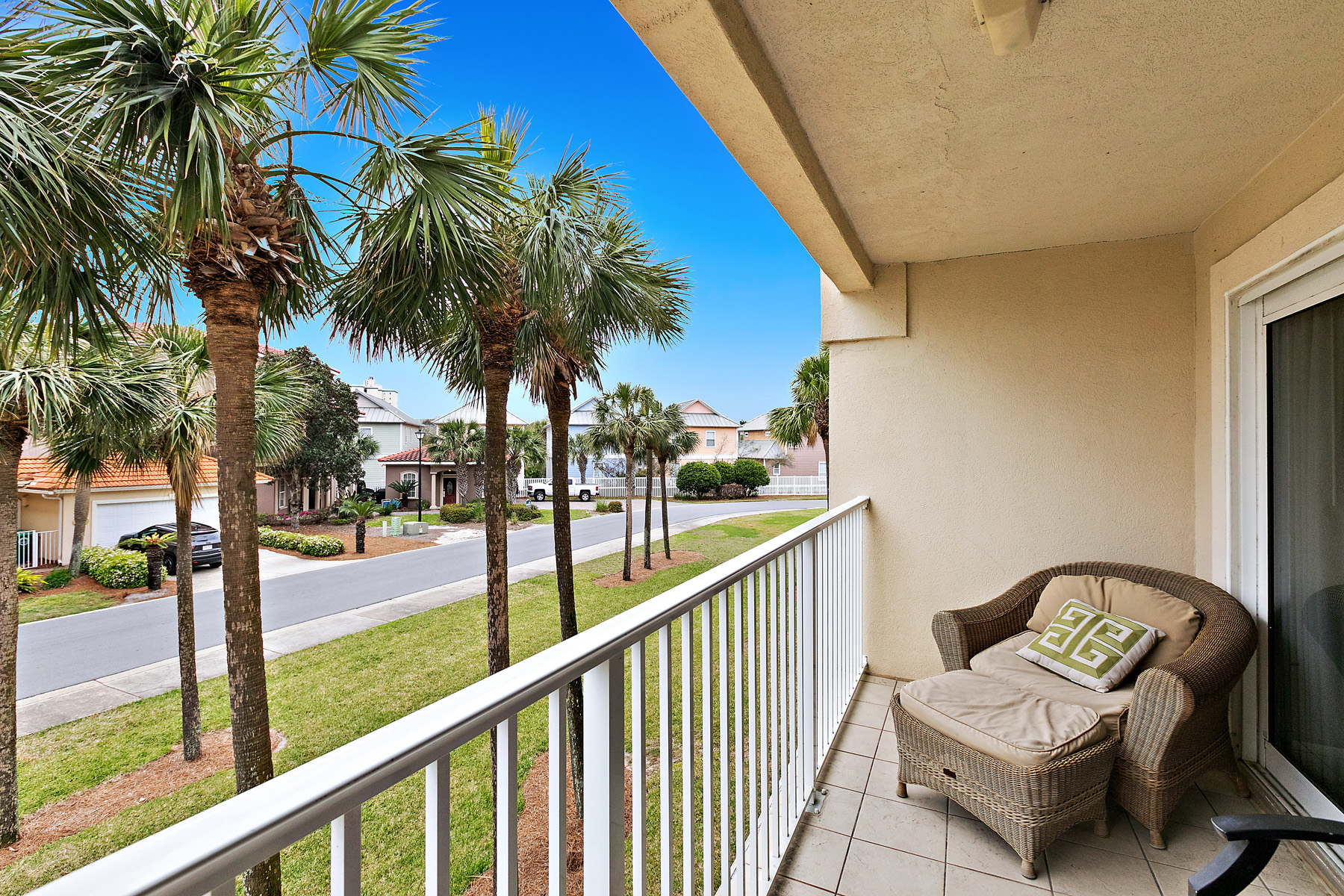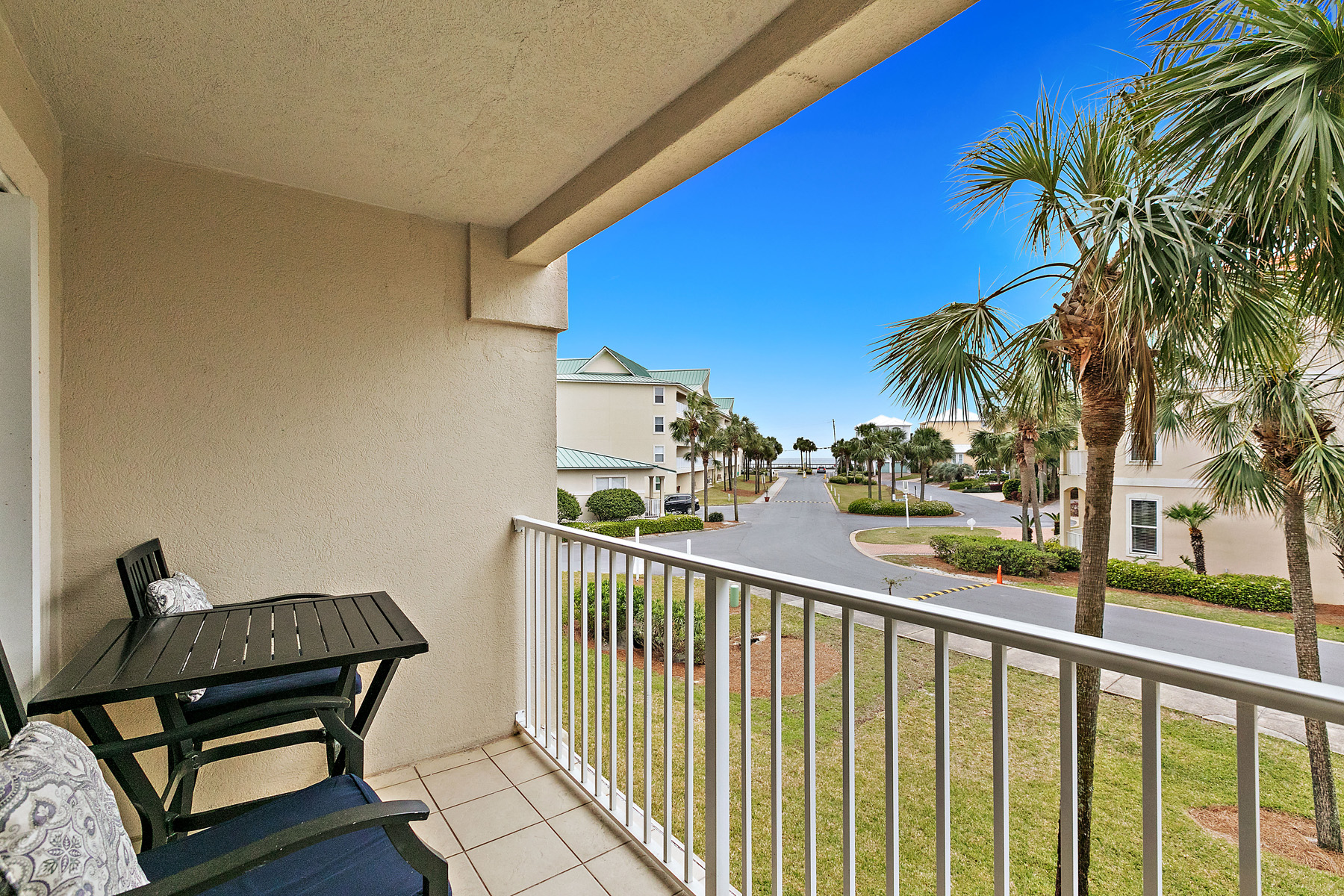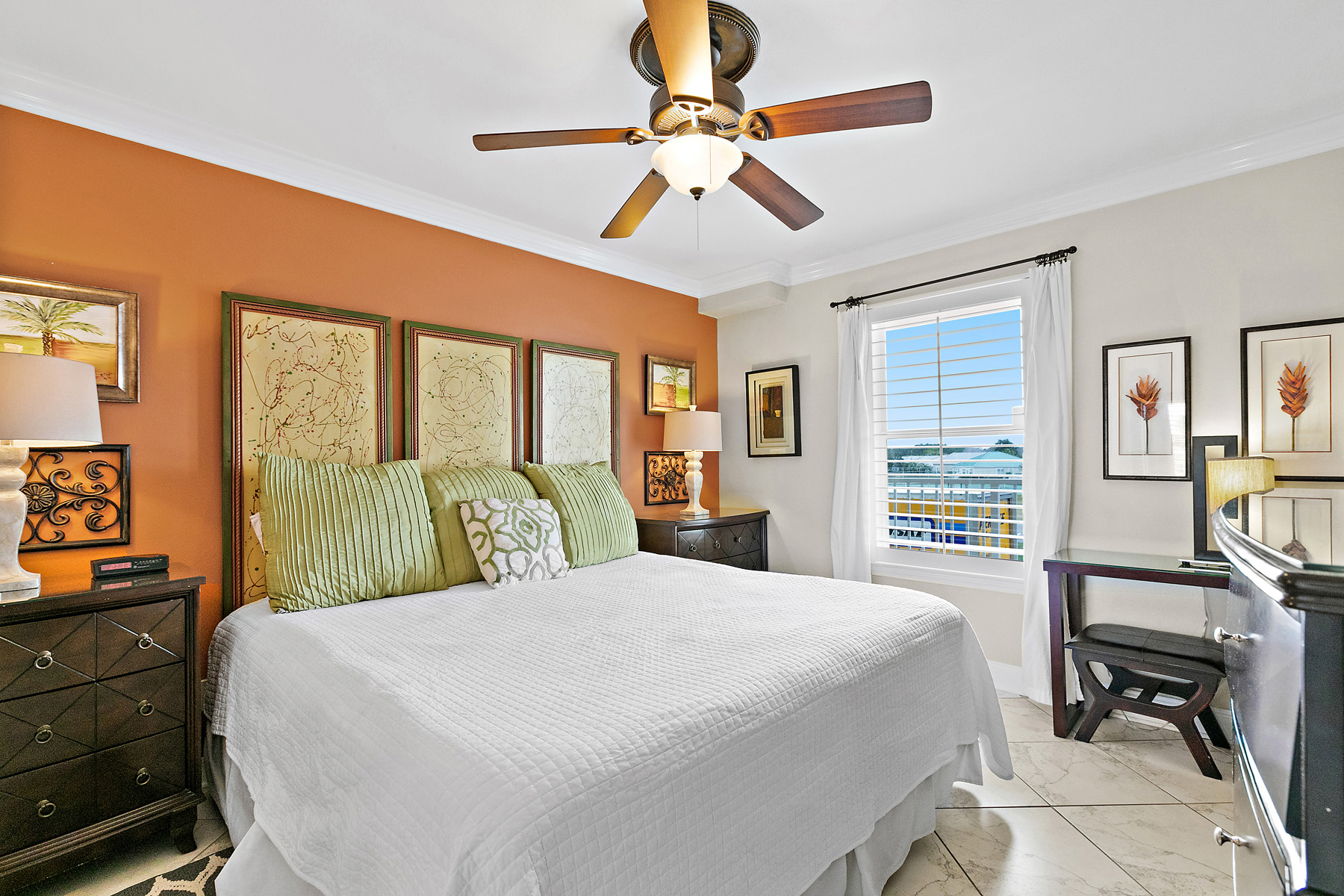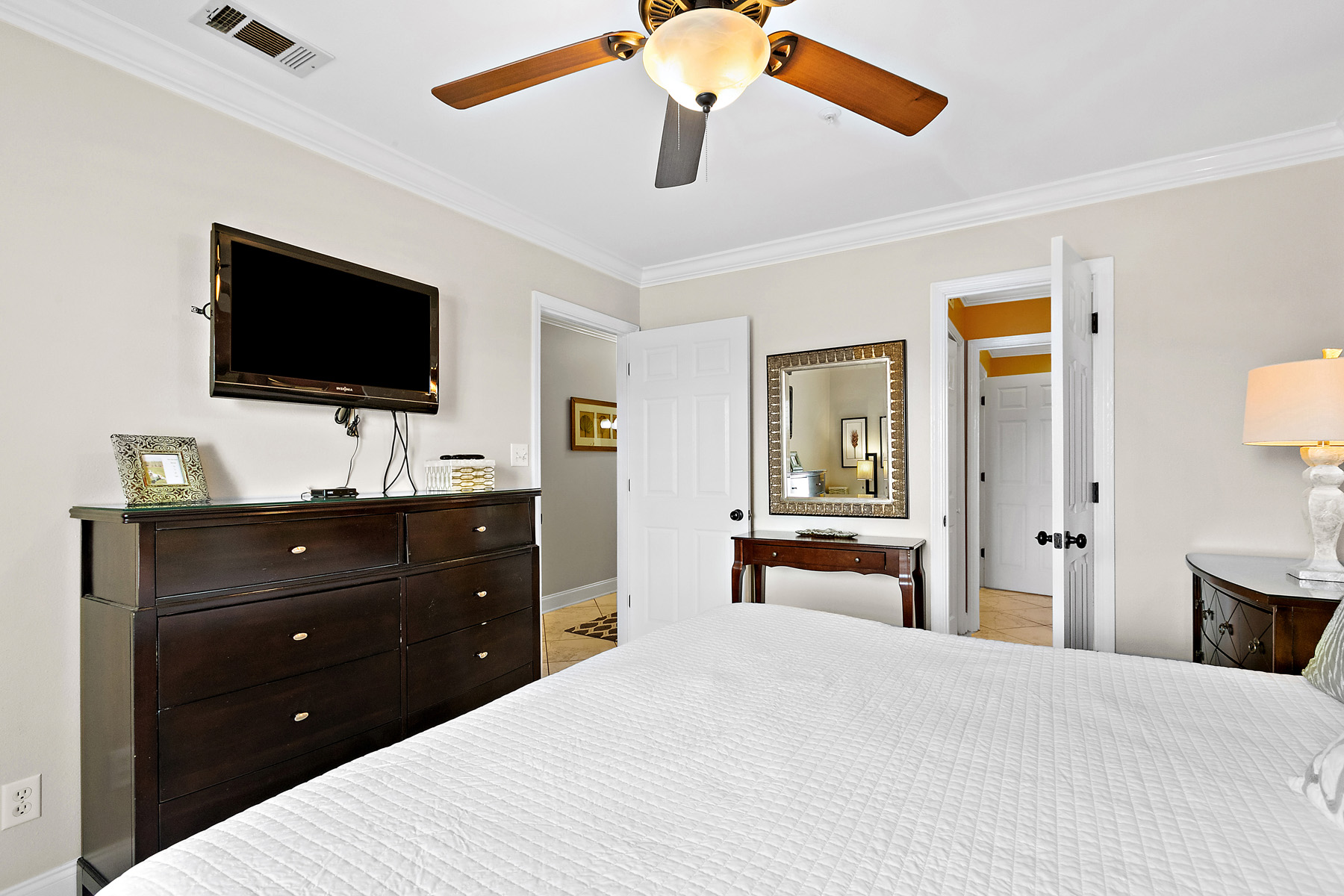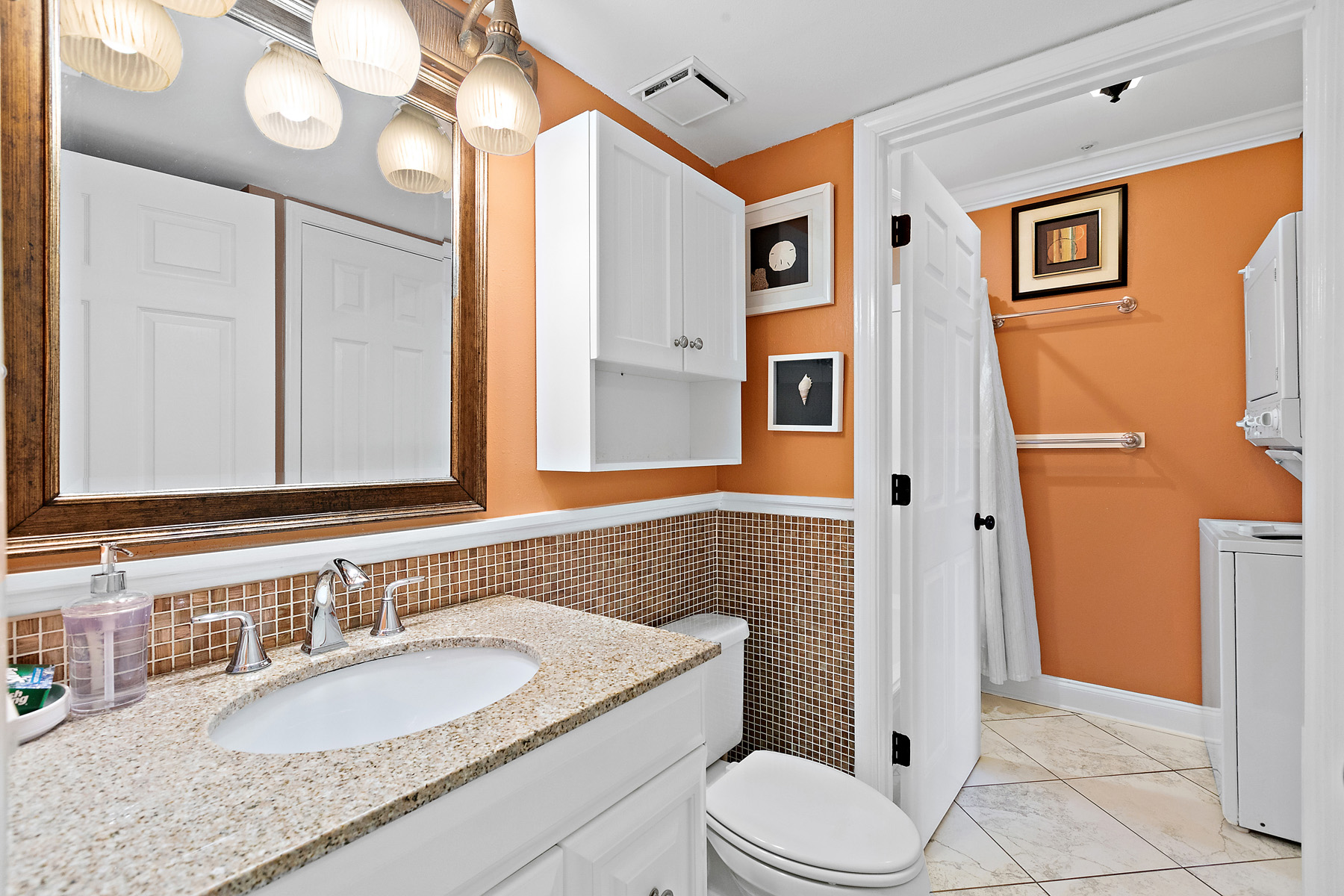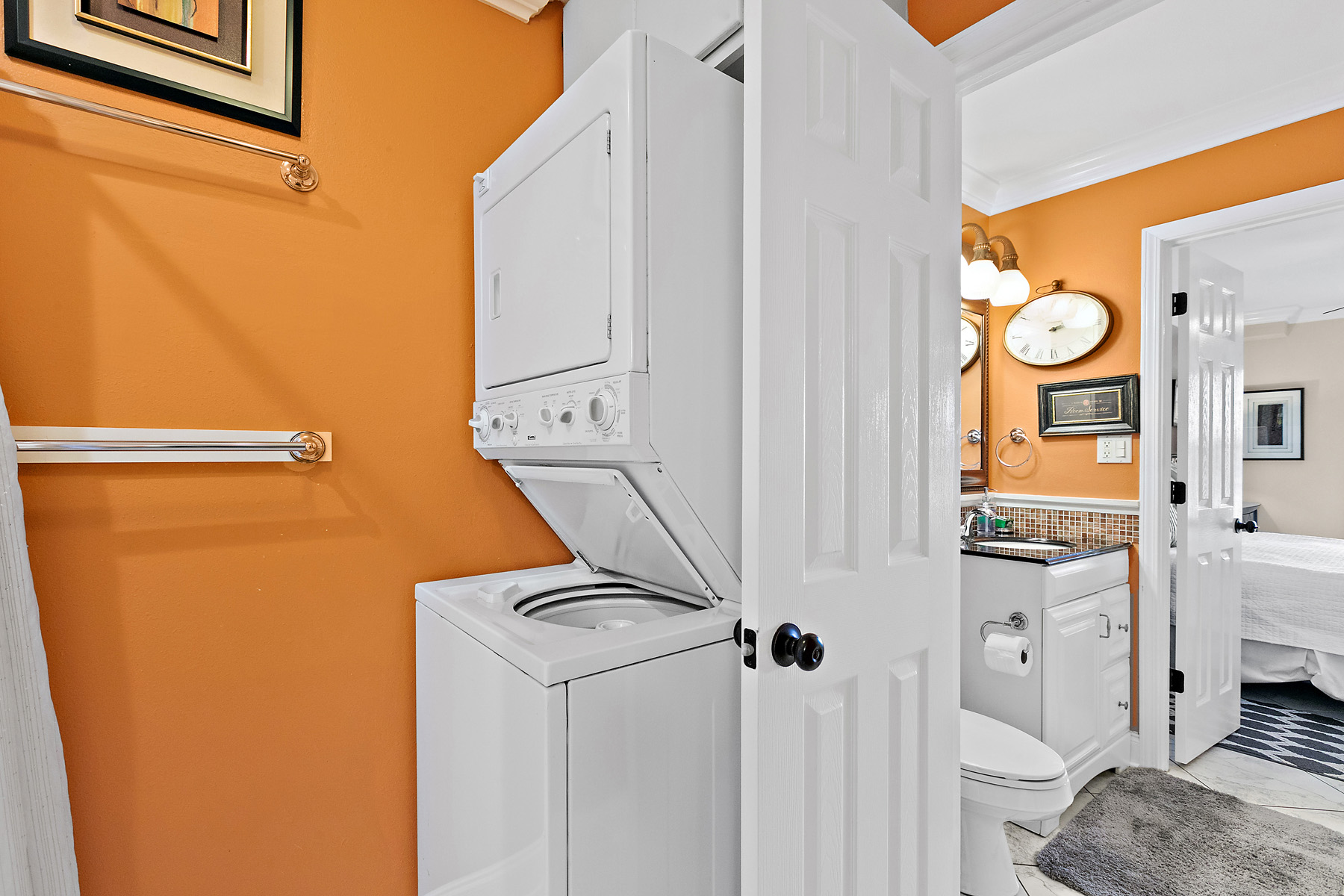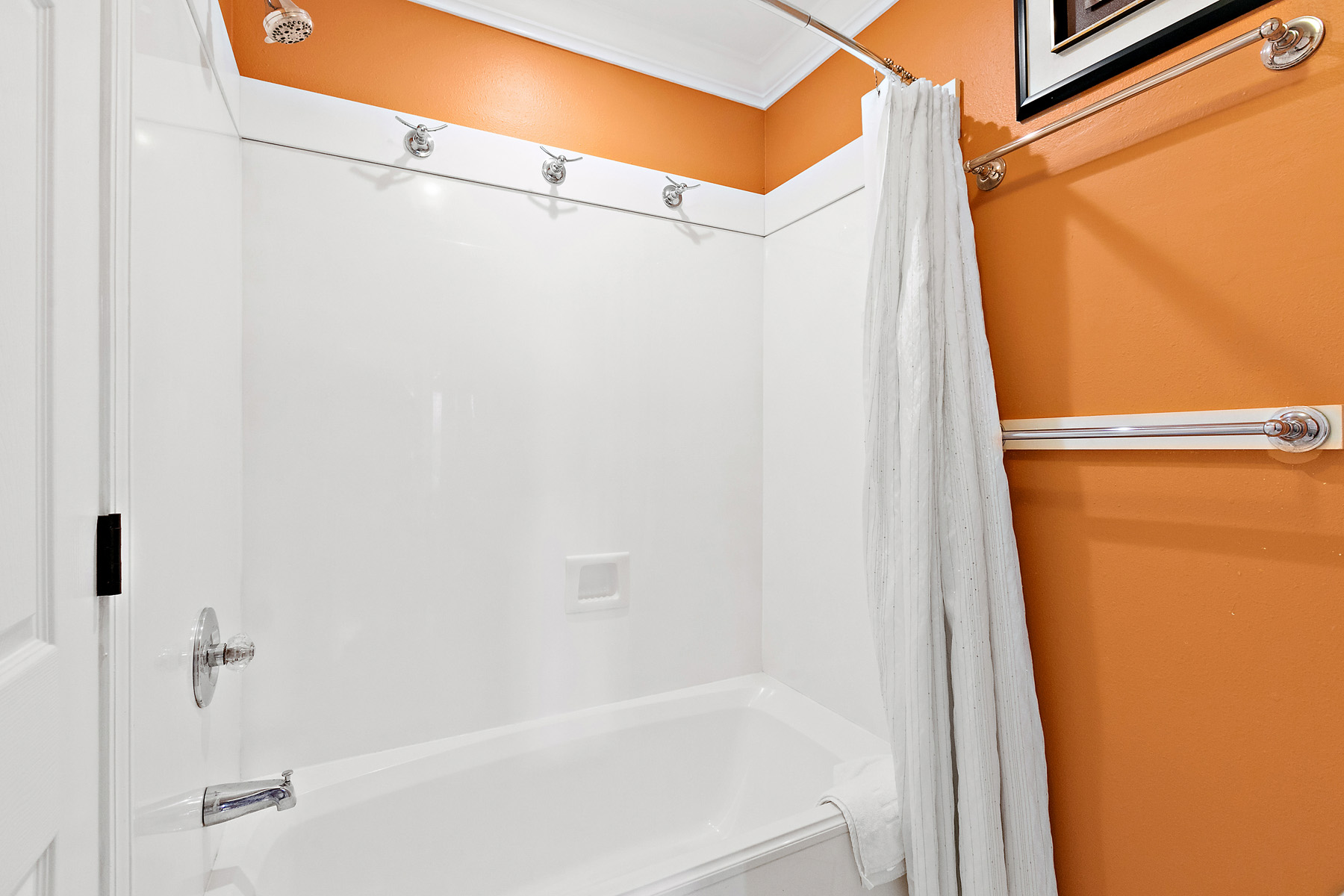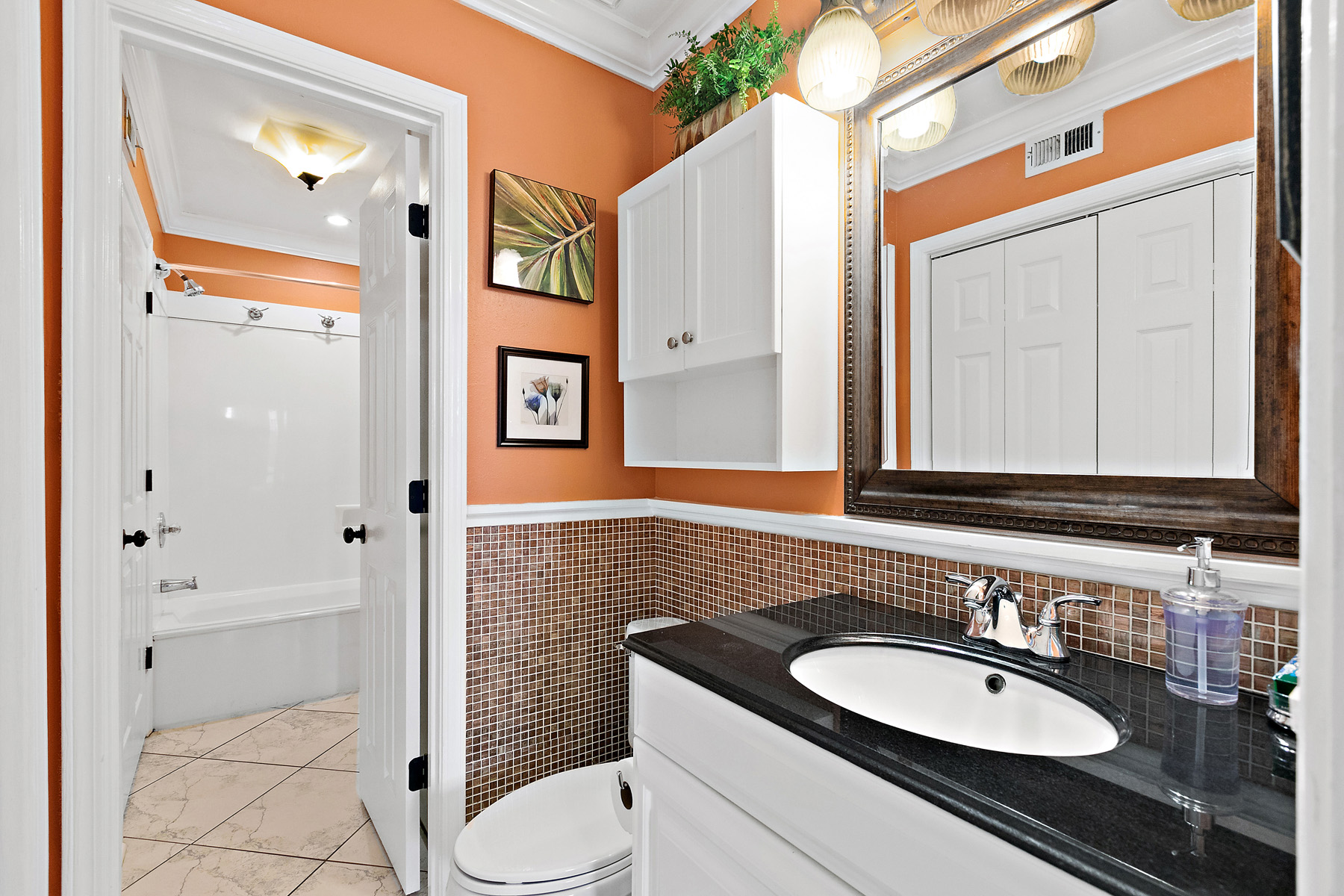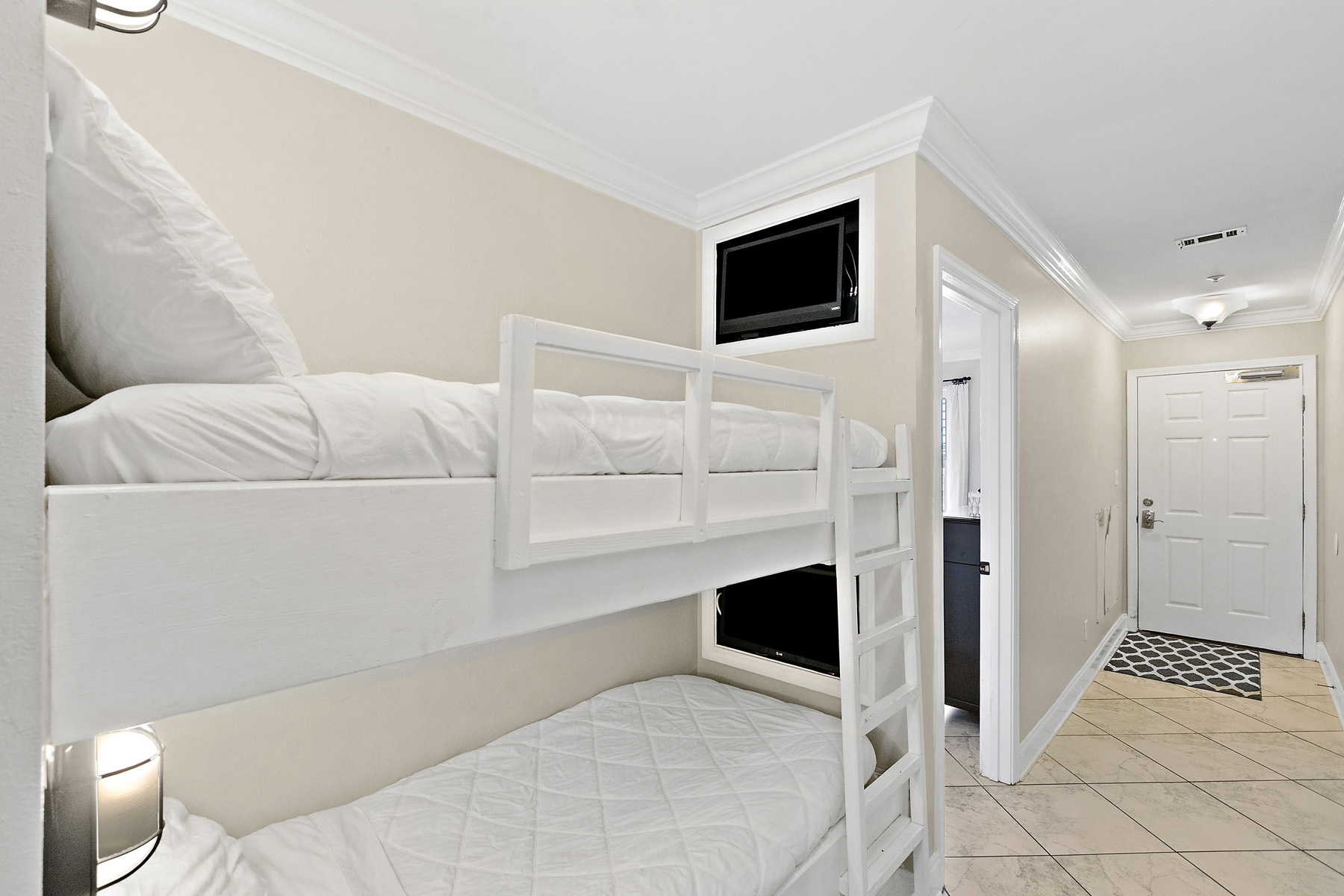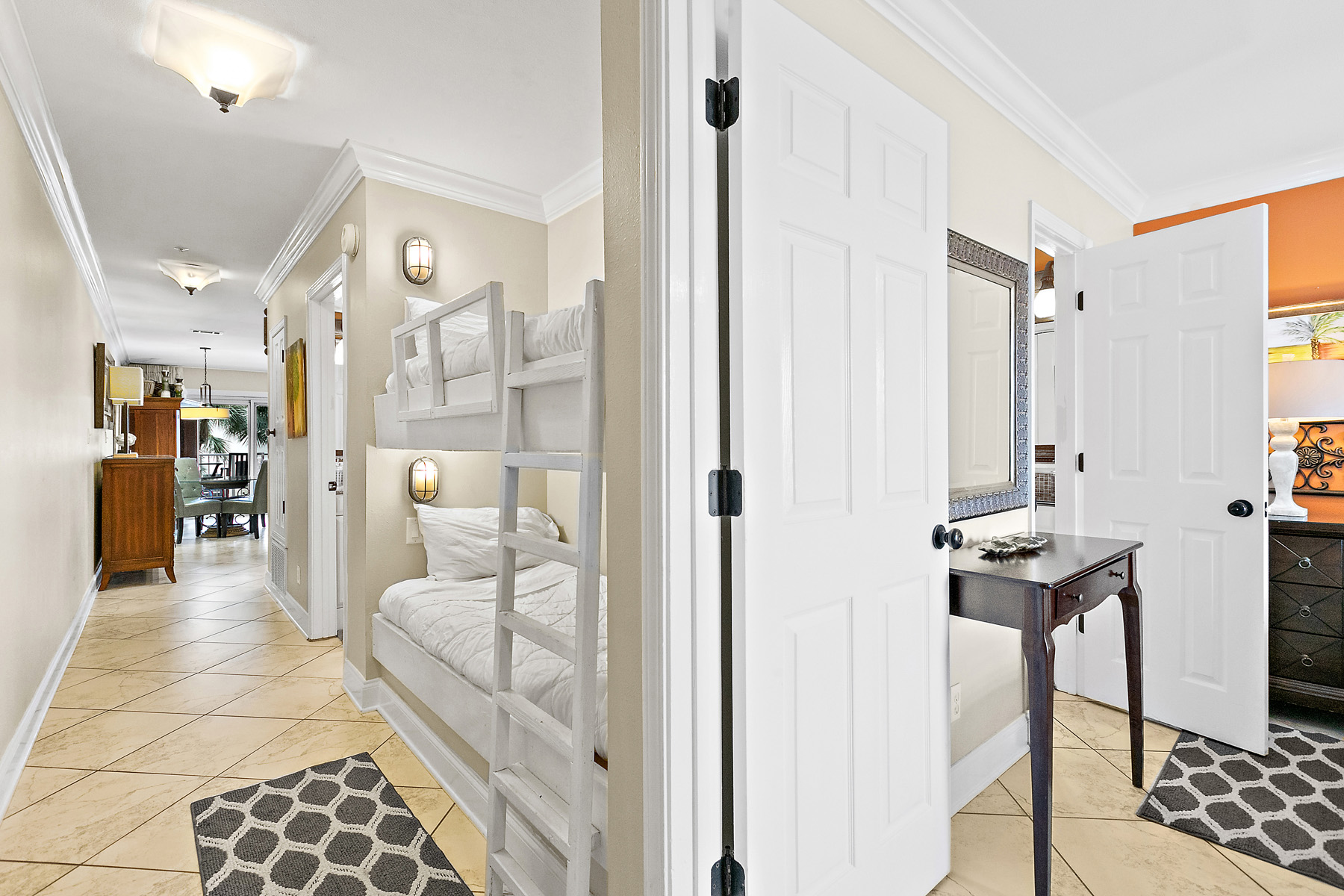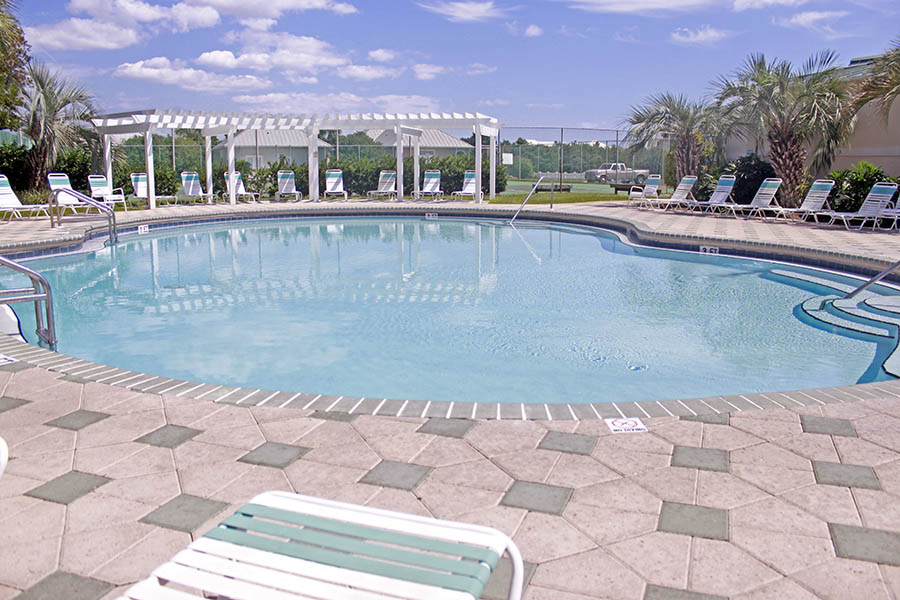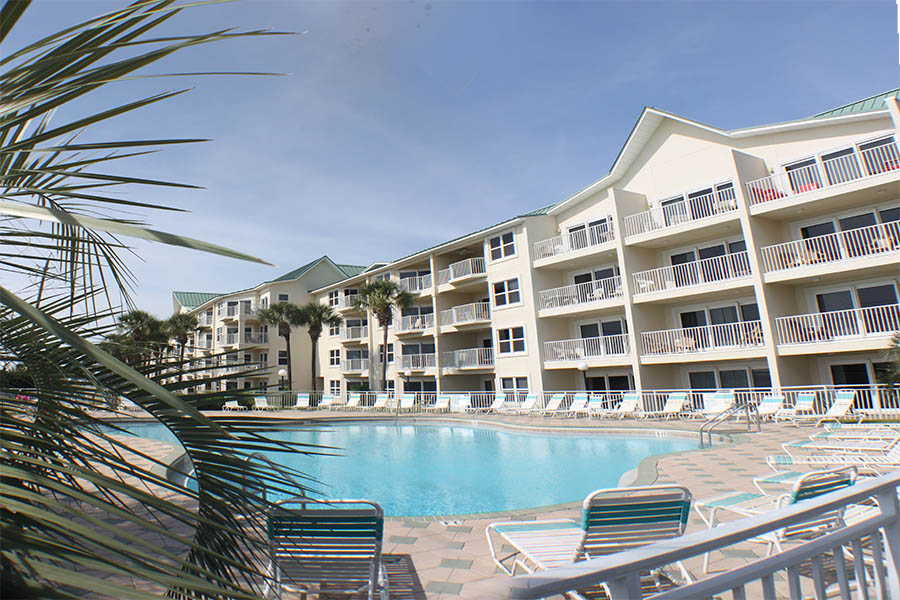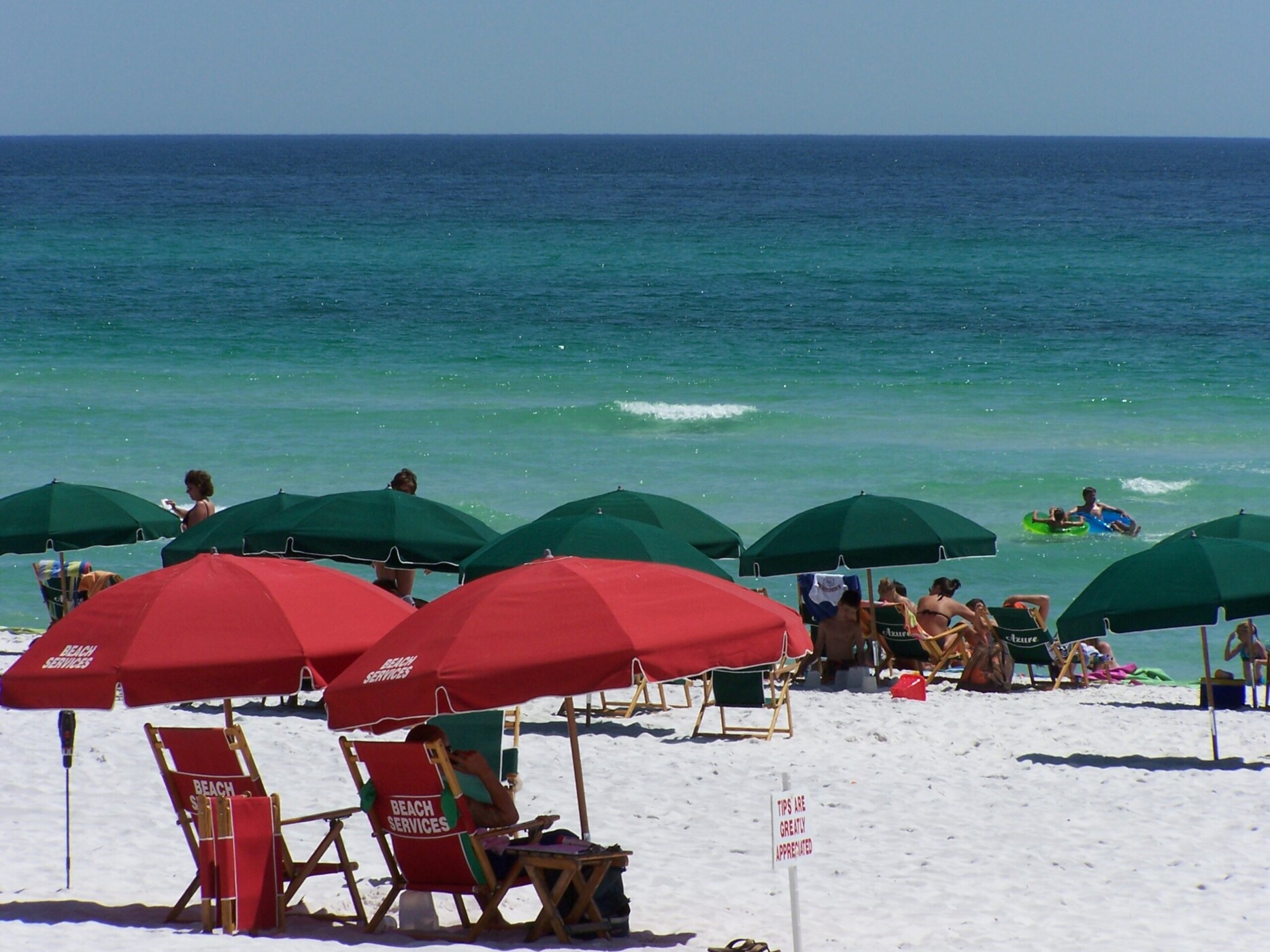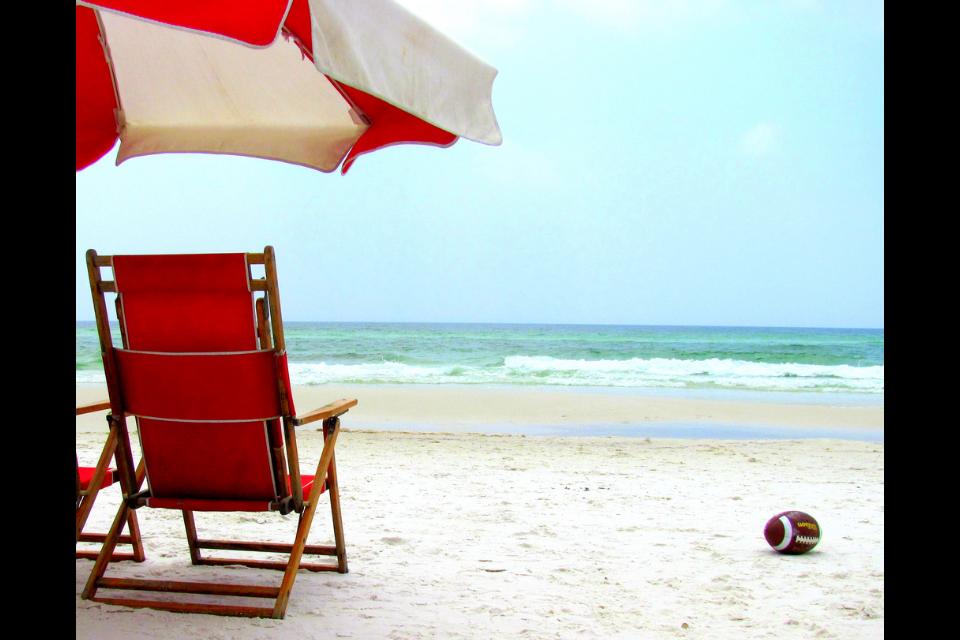 Description
Accommodates 6
All of our properties do require a Saturday-Saturday stay during Summer and Other Peak times of year
Living Room with Gulf View
Master Bedroom with King Size Bed
Bunks in Hall
Queen Sleeper Sofa in Living Room
1½ Bathrooms
Fully Stocked Kitchen
Washer/Dryer – New Extra Capacity Stack W/D
2 TVs with DVD/VCRs, Living Room and Master Bedroom
Wireless High Speed Internet and
Cable TV including HBO
Beach Service Included in Season – Umbrella with 2 chairs
Patio with short walk of approx 1/2 block to the gulf
Pet Friendly–Small Well Groomed, Well Trained Pets Allowed with Prior Approval
See rates below photos
Maravilla Resort Amenities
Two pools–beachside (gulf-front) and club house, Jacuzzi, Tennis Courts, Onsite Gym, Large Private Beach, BBQ Grills, Gated Community
Rates
Availability
34 Reviews
★ ★ ★ ★ ★
This was our first time staying at Maravilla Received great instructions on checking in and suggestions for restaurants and things to do in the area. Condo was very clean and well kept. Easy access to the beach and both pools. Enjoyed having the free beach chair service. Thanks
Mary Ann: Date of arrival - July 24, 2021
★ ★ ★ ★ ★
Condo was perfect and location was perfect.
Veronica: Date of arrival - July 3, 2021
★ ★ ★ ★ ★
We love Maravilla! 4204 has a great view and just enough space for a vacation stay!
Char: Date of arrival - April 17, 2021
★ ★ ★ ★ ★
We love Maravilla and have stayed there multiple times. This was the first time for unit 4204. Nice 1bed/1and1/2 bath.
Teresa: Date of arrival - April 24, 2021
★ ★ ★ ★ ★
We really enjoyed our stay. The condo was just as advertised. Very clean. Nice balcony. Short walk to the private beach. I didn't like the designated dog walk area as it was standing water most of the time. Also it was pretty small for the number of condos in the complex. If everyone had a dog it would have been pretty crowded for them all to go there. Quiet, close to everything, a great place to stay. We will come back. Tina
Tina: Date of arrival - April 10, 2021
★ ★ ★ ★ ★
This was a great location and all amenities were fantastic!! Everything was clean and well kept. Would go back!!
Lisa B: Date of arrival - March 27, 2021
★ ★ ★ ★ ★
We loved this property for its onsite pool and hot tub. Also, it was close to the beach, and our unit had everything that we needed. The temperature was a bit chilly, but if not for that, we would rebook in a minute. We prefer the warmer weather that can be found in other parts of Florida. Thanks for a wonderful vacation!
Larry: Date of arrival - December 20, 2020
★ ★ ★ ★ ★
My wife & I have traveled extensively staying at many properties. Our experience with this Maravilla Condo exceeded our expectations. The location is awesome as well as the beach access. The condo was equipped with everything we needed. The pet friendly feature was a huge bonus as well.
Gerard: Date of arrival - October 24, 2020
VRBO Review Submitted 11/1/2020
★★★★★
Owners very easy to communicate with, check in was super easy and we had a great stay! Beautiful weather! Condo is perfect for family of 4!
Melissa: Date of arrival - October 10, 2020
Renee, Laura and Carmen,
This condo was nicely decorated and very clean. Needles to say we enjoyed our stay and plan on returning next year! You were awesome to work with and answered my emails promptly.Loved the dog friendly atmosphere and the beach guys were great!
★ ★ ★ ★ ★
Alison: Date of arrival - July 11, 2020
The rental process for this property was smooth and straightforward. The convenience to the shore, the included beach service, and the pet-friendly policy were the best assets of this property.
VRBO Review #55332040
★ ★ ★ ★ ★
Clint: Date of arrival - July 4, 2020
Loved our stay in this perfect condo. Family of 4 and our sweet shih tzu. We had a blast. Right across the street from the beach. Restaurants and shopping short distances away. We really liked staying in Maravilla in Miramar Beach!
Reviewer location - Blue Springs, MO
VRBO Review #55102034
★ ★ ★ ★ ★
Amy C: Date of arrival - September 14, 2019
This was a perfect getaway and just the right time. Everything went smoothly from booking to checking out. There was plenty of space and the views were spectacular. We have already been planning our next trip and will definitely be renting this condo again.
VRBO Review #28542254 submitted 9/24/2019
★ ★ ★ ★ ★
Whitney: Date of arrival - April 27, 2019
We really enjoyed staying at Maravilla! The condo was crystal clean and the owners were very responsive! A very short walk to the beach. We loved getting to bring our fur babies along! Will definitely consider staying here our next trip to Destin! We also loved having the extra half bath and washer and dryer set up!
VRBO Review #26097222 submitted 5/8/2019
★ ★ ★ ★ ★
Jill S: Date of arrival - April 13, 2019
We enjoyed our stay at Maravilla. This was our second visit and will stay here again. Thank you
VRBO Review #25926009 submitted 4/23/2019
★ ★ ★ ★ ★
Date of arrival - March 23, 2019
Very clean and comfortable with adequate information provided, linens, supplies and dishes. We enjoyed our stay!
VRBO Review #25782449 submitted 4/10/2019
★ ★ ★ ★ ★
Keisha V: Date of arrival - March 9, 2019
We loved it here. The condo was very cute and super clean. We had zero issues. The property has 2 pools and a hot tub. The pool where the hot tub is located is heated which was so nice since we came at the beginning of March and the weather was cool that week. The walk to the beach is not too far at all, and there's a shower on the way so you don't get the condo all sandy. The private beach and beach service offered in season was fabulous. We would absolutely stay here again.
VRBO Review #25705524 submitted 4/3/2019
Very Nice Property ★ ★ ★ ★ ★
Date of arrival October 20, 2018
Condo was very clean, comfortable and stylish with everything we needed to enjoy our stay. It was also a short walk to the beach and convenient to the pet area for our two dogs. There was an elevator and cart provided for our use to move baggage in and out. Management was also very friendly and helpful. All in all a great pick.
VRBO Review #24319150 received 10/29/2018
It was perfect for the 5 of us! ★ ★ ★ ★ ★
Date of arrival July 21, 2018
It was clean and perfect location. Loved that there was a washer and dryer. Pet friendly was a plus also!
VRBO Review #23019364 submitted 7/30/2018
Very nice place to stay with the family. ★ ★ ★ ★ ★
Date of arrival July 7, 2018
Family beach vacation was a blast at maravila.
Reviewer location Prairieville, La.
VRBO Review #22829664 submitted 7/20/2018
Very Happy ★ ★ ★ ★ ★
Date of arrival June 23, 2018
Just now heading home from a week stay at 304! We loved it! Very spacious and clean. Well kept condition. Beautiful view! We'll be back!
VRBO Review #22593326 submitted 6/1/2018
clean, well stocked, great location. ★ ★ ★ ★ ☆
Date of arrival June 9, 2018
Loved the property. It was our first time in the Destin area. Loved the location. The mattresses on both bunks need replaced, both are very flat in the middle. View from patio was great, however the door was very heavy and I was unable to open it without assist. However we will definitely return!
VRBO Review #22450537 submitted 6/19/2018
As expected. ★ ★ ★ ★ ★
Date of arrival April 21, 2018
Pics are accurate. Clean, nicely decorated. Very short walk to beach. Within walking distance to several restaurants if you wish. It's very pet friendly, so expect to see dogs. No problem for us, we have two. Our contact helped us resolve a TV issue on our first day, very helpful. Will book again.
VRBO Review #21919389 submitted 5/4/2018
Place was nice clean decorated very tastefully. ★ ★ ★ ★ ★
Date of arrival April 7, 2018
Enjoyed everything about condo.
VRBO Review #21909945 submitted 5/4/2018
Very nice condo ★ ★ ★ ★ ★
Guest: Debbie T. Arrived 03/03/2018
This condo had everything we needed to enjoy our stay in Destin. I would suggest this to any couple or young family. Kitchen was supplied with all you would need and washer/dryer came in handy. Would definitely stay here again.
VRBO Review #21441534 submitted 3/13/2018
Reviewer location Swannanoa, NC
Maravilla 4204 ★ ★ ★ ★ ★
Guest: Robert S. | Date of arrival December 26, 2017
Condo was very clean and had updated features. Access to beach was great.
VRBO Review #20992514 submitted on January 2, 2018
Really enjoyed our stay! ★ ★ ★ ★ ★
Guest: Denise L. | Date of arrival February 28, 2018
Great location. It's not directly on the beach but close walking distance. You can see the water from the balcony though. Close to rear pool and tennis courts. This condo was also close to pet walking area.
VRBO Review #21392459 submitted on March 3, 2018
Wonderful Vacation in Destin, FLA
Guest Tip & GloriaDate of stay 08/24/13Review Submitted 09/01/13
This is the second year that my husband and I took our little yorkie on vacation in Destin, FLA. Marravilla was such a convenient location. Our condo was lovely and had everything that we needed needed. Renae and Laura were always available for questions or concerns. Even the rainy day was well spent at the local Outlet Malls. Restaurants galore, the catch of the day available at local markets. We enjoyed huge, fresh shrimp in the comforts of our beautiful condo as we listened to the sounds of the surf on the beach. You can't beat those clean white beaches! Such a great beach service-It was nice to have the umbrella and chairs set up and waiting for us every day. Thanks to you all! Tip &Gloria
Wonderful Experience
Guest jpDate of stay 08/17/13Review Submitted 08/26/13
First time to visit Miramar Beach - Destin area. Everything was described accurately. I was impressed how the crew at Maravilla maintained the grounds and facilities. Not only would we recommend this unit and complex we look forward to staying here again.
Great location!
Guest SBDate of stay 03/23/13Review Submitted 05/15/13
This condo is perfectly situated with balcony views to the ocean, and easy access to the heated pool and hot tub. The private beach is about a block walk through the condo complex. Updated furnishings and finishes, very comfy, a great deal, and Pet Friendly! We'll be back!
Dear Renee,

Thank you so much. The condo was beautiful, the beach was gorgeous and we didn't want to leave. We had everything we needed for an awesome vacation! We are planningt he next one and will contact you for reservations. Matt the beach attendant was wonderful, very helpful and knowledgeable. Meka, our 5lb yorkie, loved the stay as well( this was our first trip wih a pet) We will definetely bring her again. She was queen of the Condo Thanks Again. T, S and Meka
Super Cute Maravilla Condo
Guest LISA S.Date of stay 03/23/13Review Submitted 04/16/13
We stayed in this unit over Spring Break, and were delighted that it was exactly as shown on this VRBO listing. Either Renee or Laura must be a Decorator because this unit is very nicely decorated and makes you feel right at home!
Dear Ladies,
Sorry I did not get a chance to meet you in person. Harry Dogs Picture is adorable! We'll send a picture of Barkley and his dad out on the balcony. We really enjoyed our stay. Your condo is just beautiful and comfortable. Im glad I "found" you on the internet. Our Thanksgiving is always spent on the beach but this is definetley a "return to" place. Thank you so much- just a beautiful place to call home away from home. Sincerely, L, T and Barkley R.
Wonderful Get-a-Way
Guest AdamDate of stay 08/13/11Review Submitted 08/18/11
We just returned from a wonderful stay and could not have been more satisfied with our experience. First off, the owner was very helpful, answered all of our questions and was very prompt in returning e-mails. The photos shown are true and accurate; the condo is beautiful, well appointed, and comfortable. The kitchen was complete, the TVs large, the towels soft and plentiful, and the bed was as good as you would find in a good hotel. The location is perfect; just a few steps away from the beach, quiet, and convienient to grocery & big-box stores, resturants, and "recreational" shopping, as well as close to both Destin Harbor to the west, and Sandestin to the east. With no reservations I would recommend this property to both friends and family.
Questions on this property?
Maravilla 4204 Condominium Rental
1 Beds | 2 Baths | Pet Friendly
Call Renee or Laura
(850) 269-3342 (local)
or send this short form