Maravilla 4207 Condominium Rental
1 Beds | 1 Baths | Pet Friendly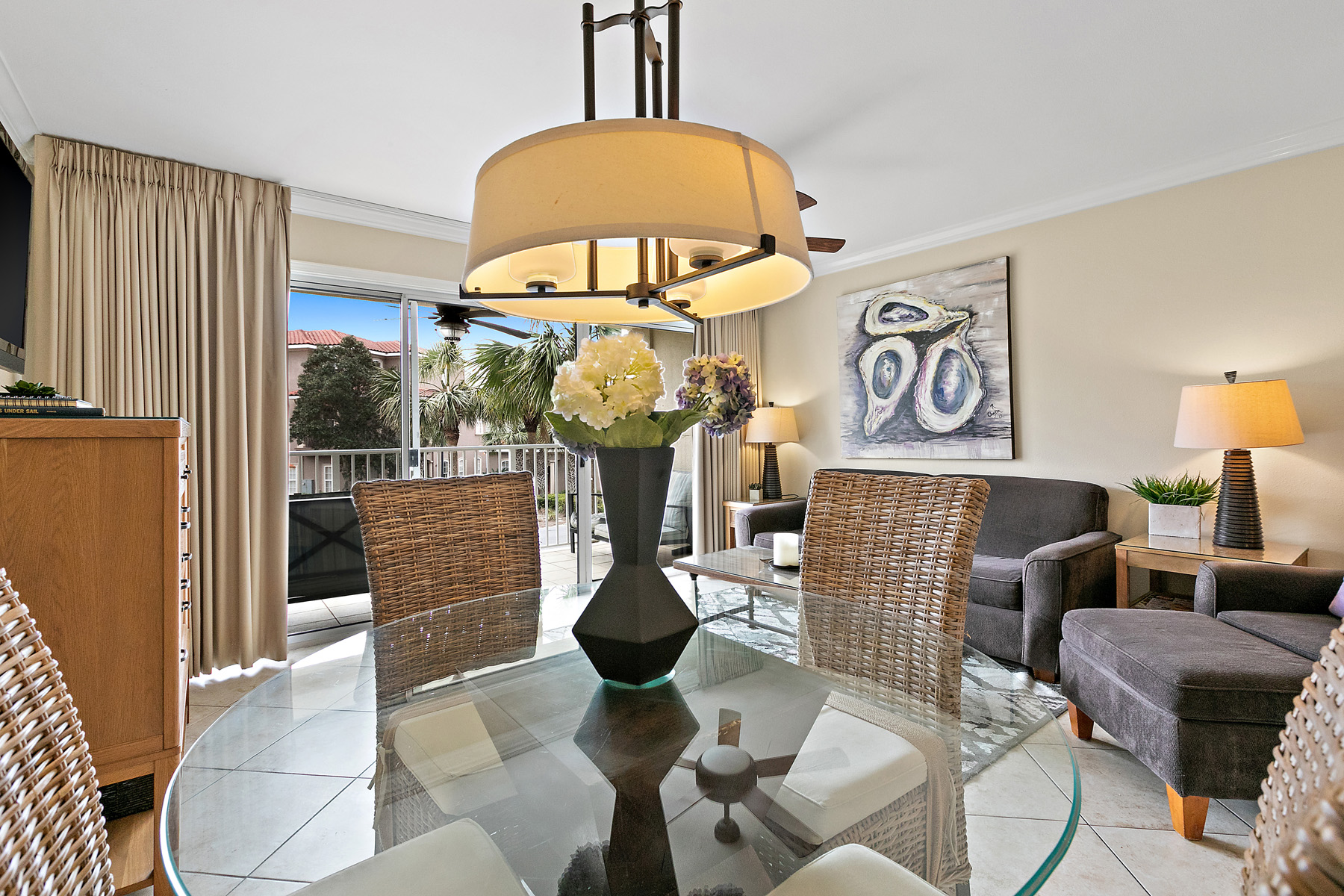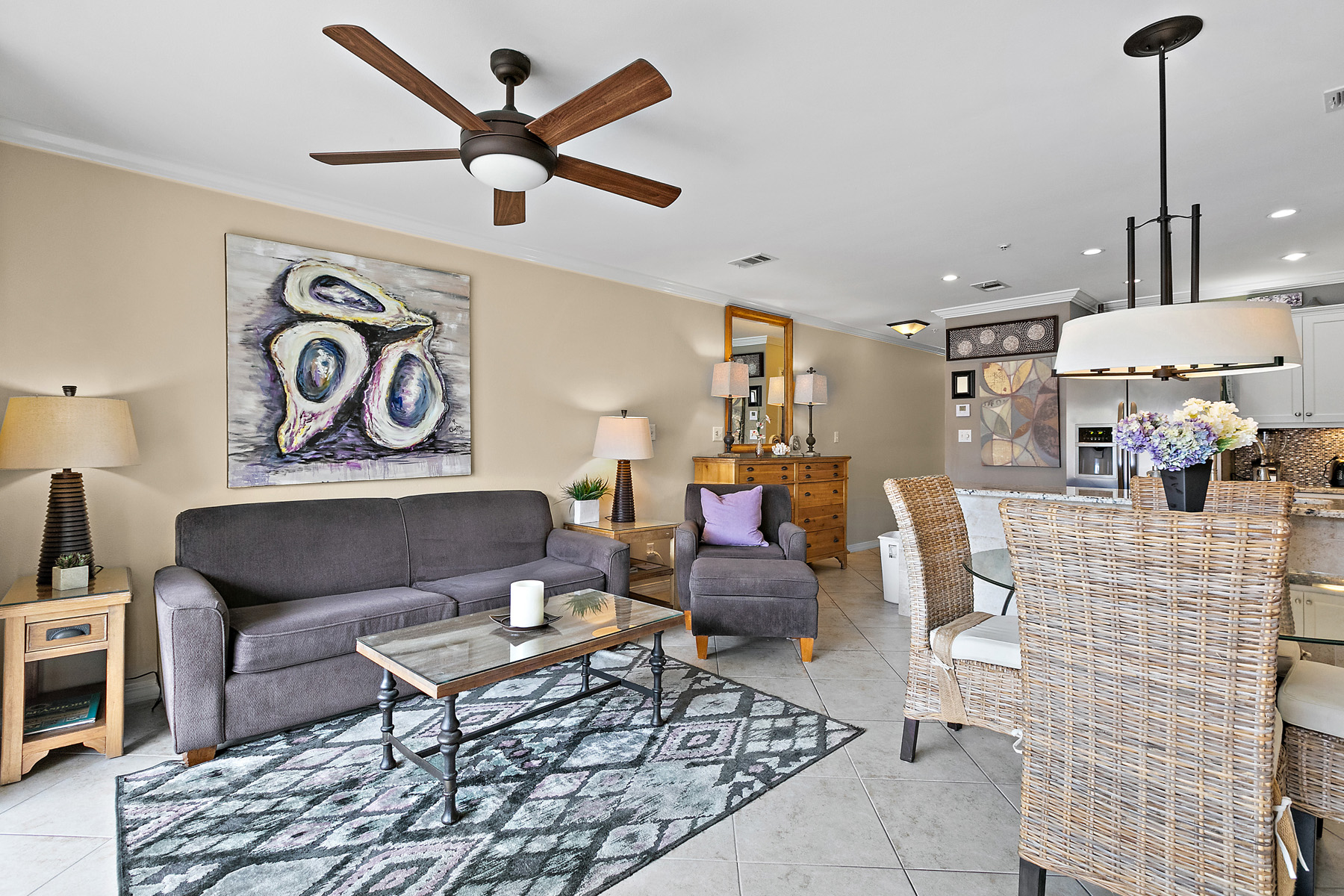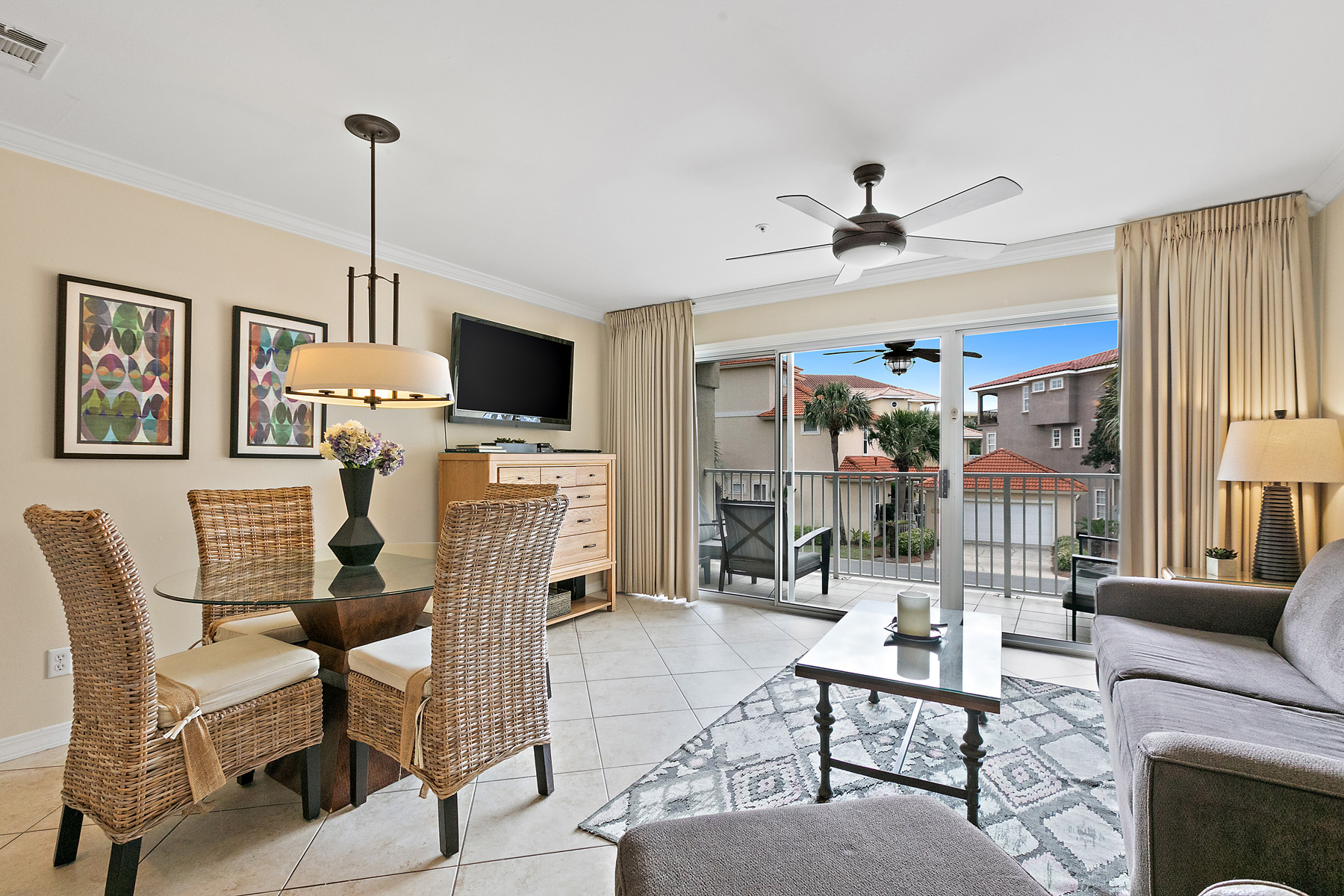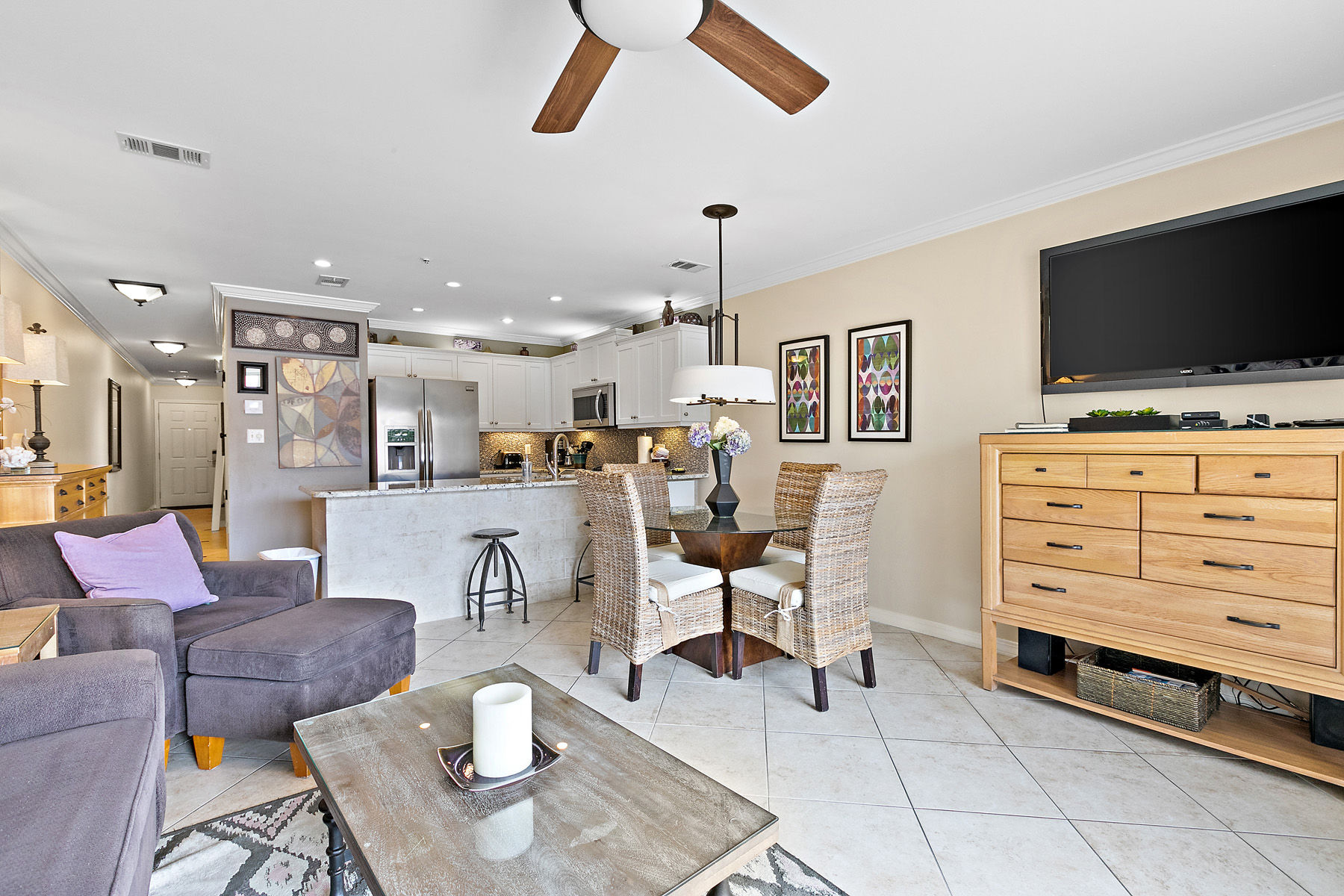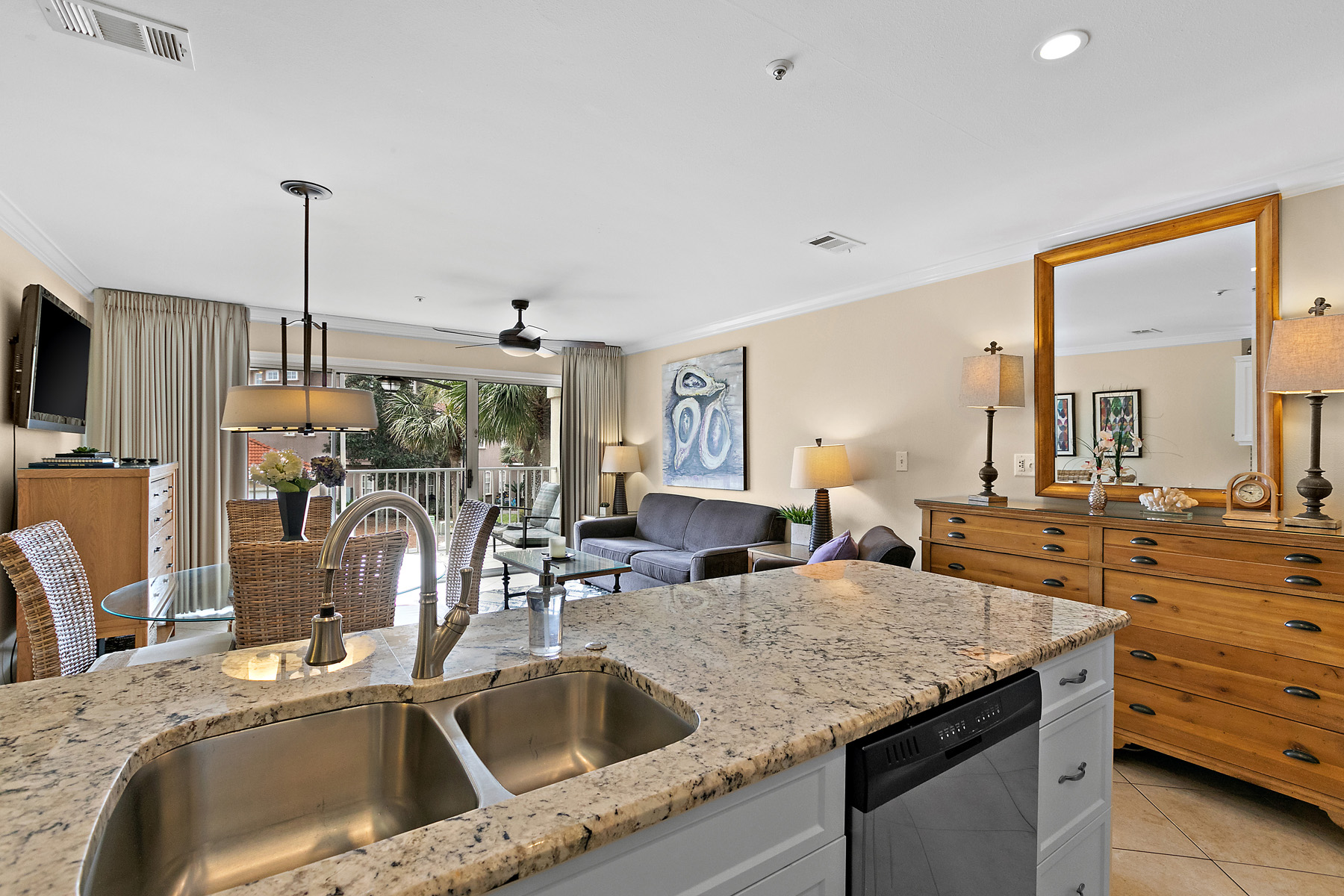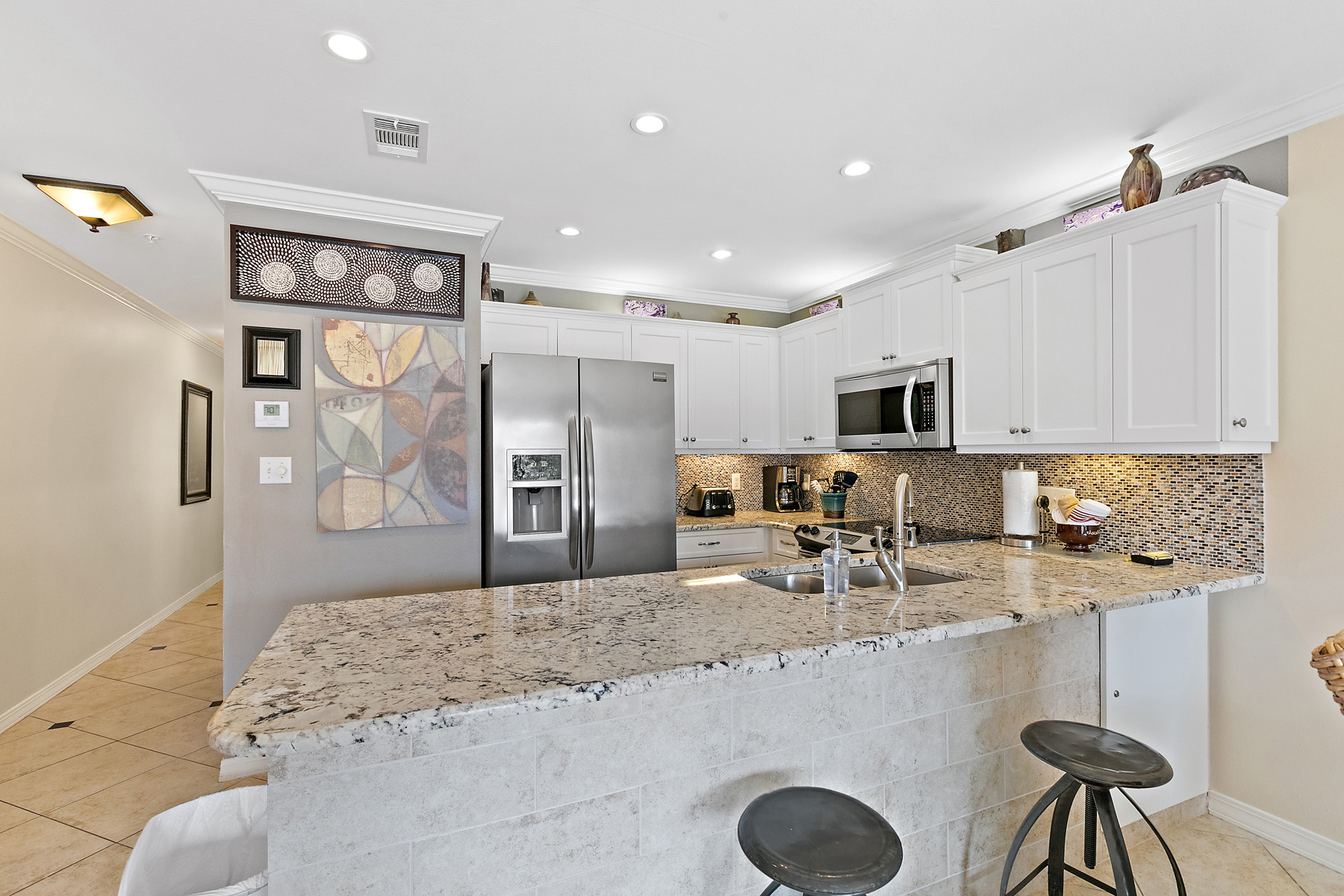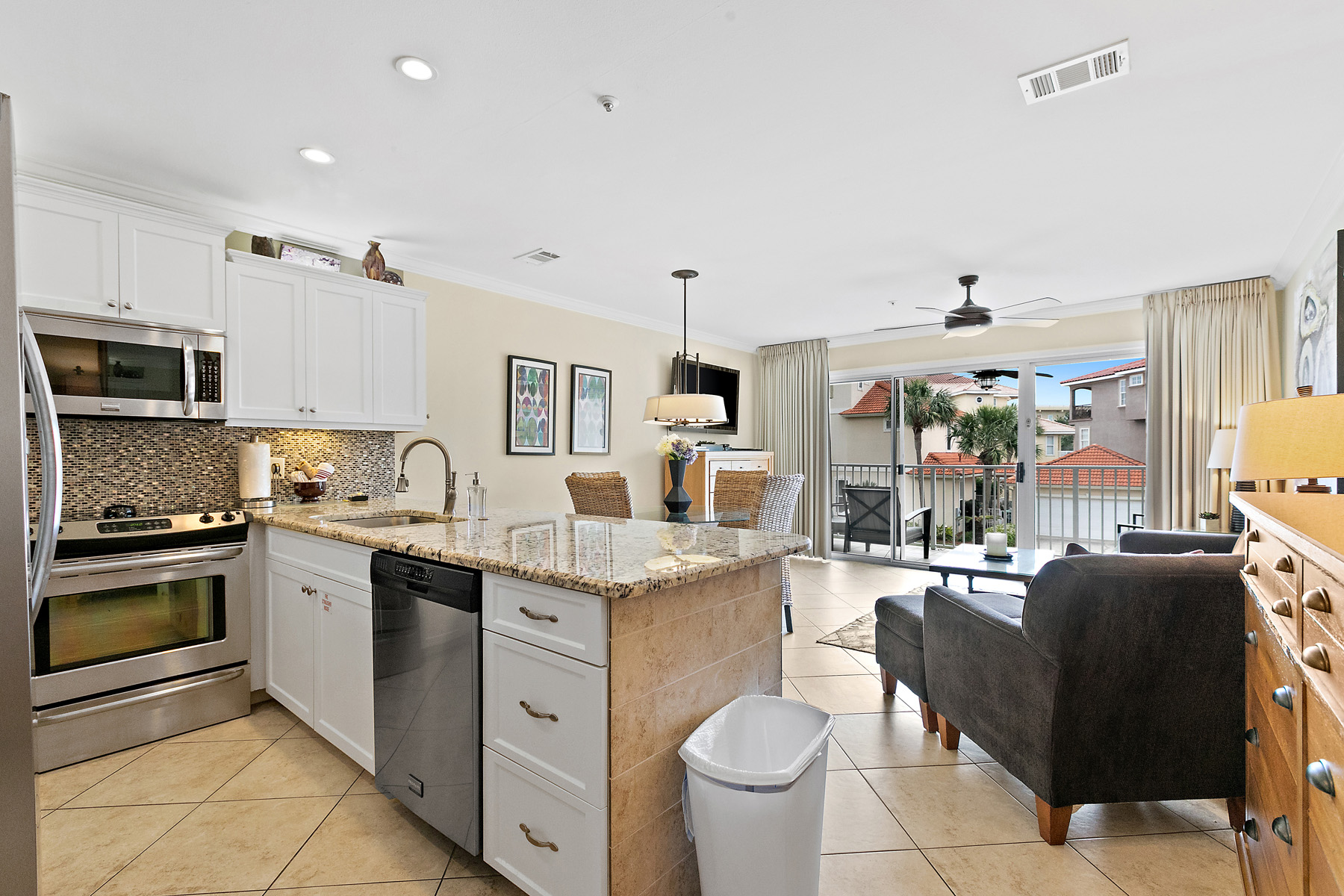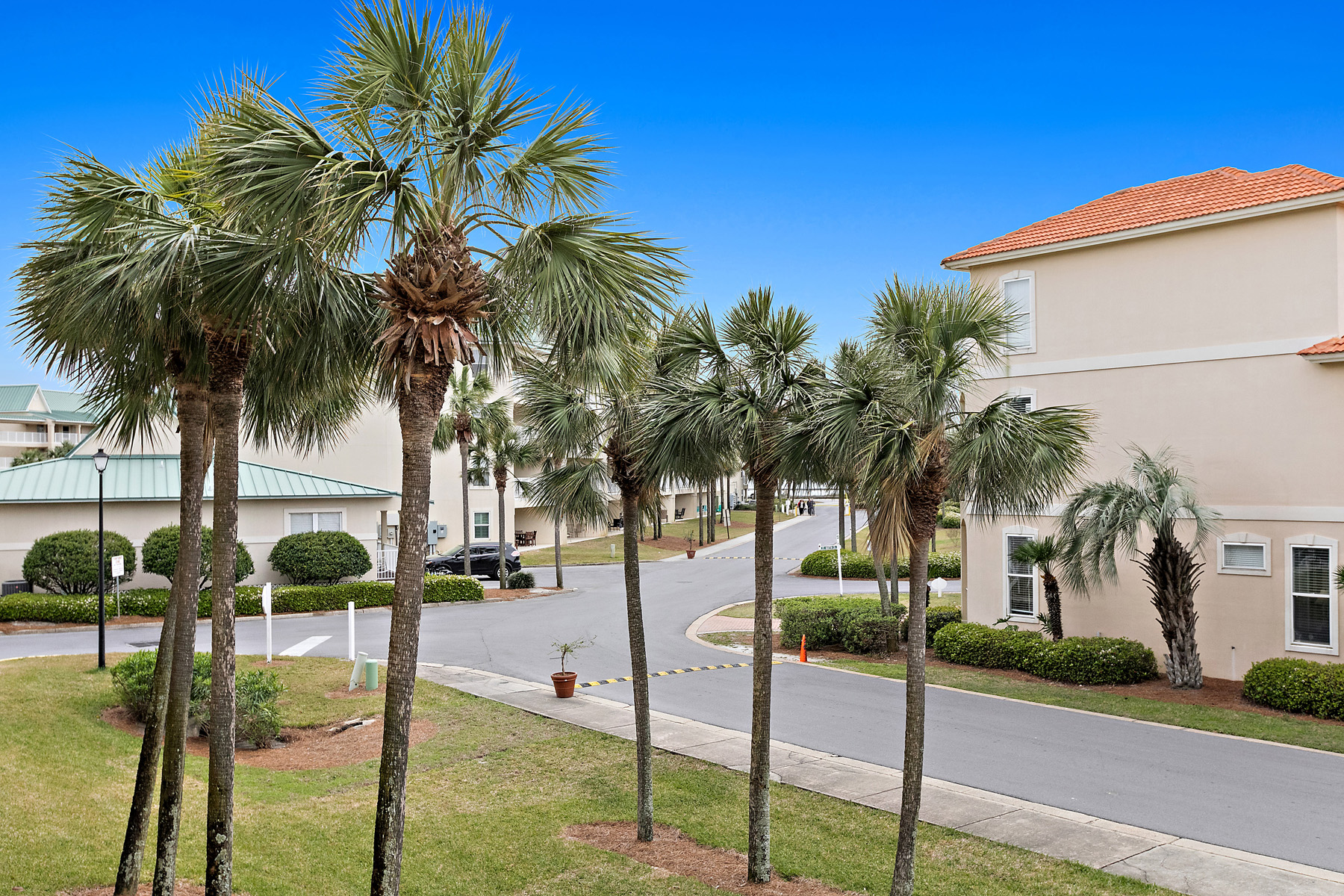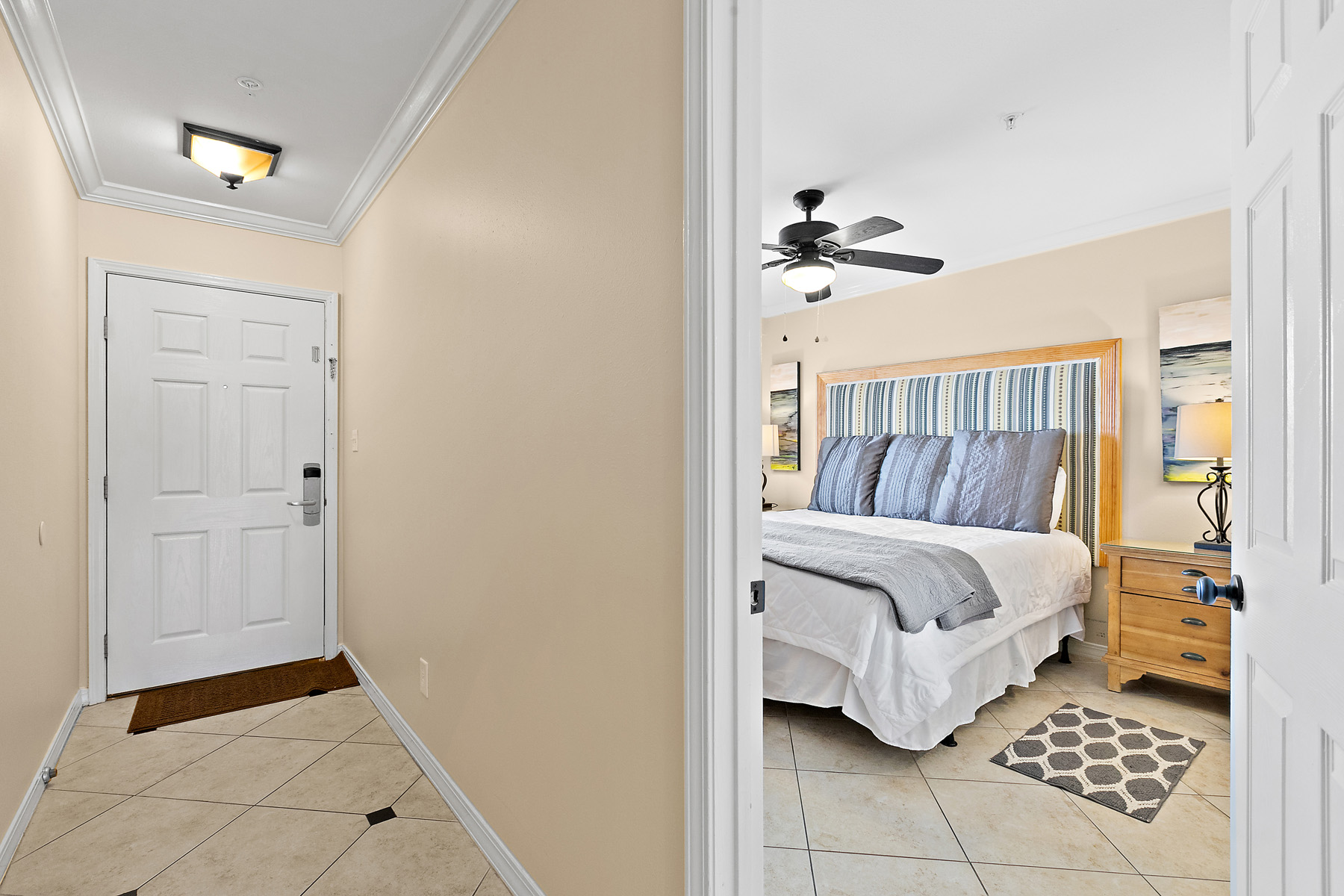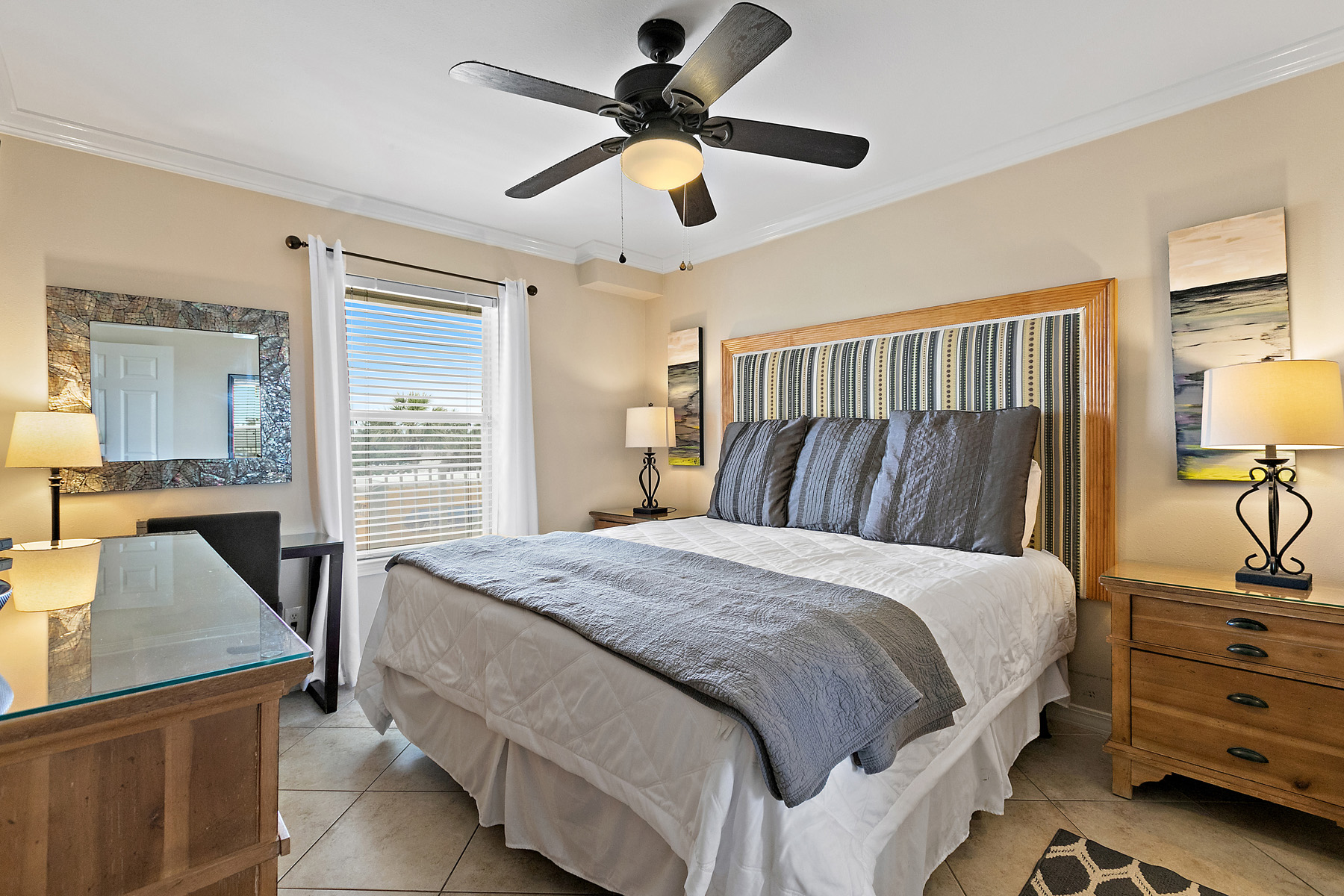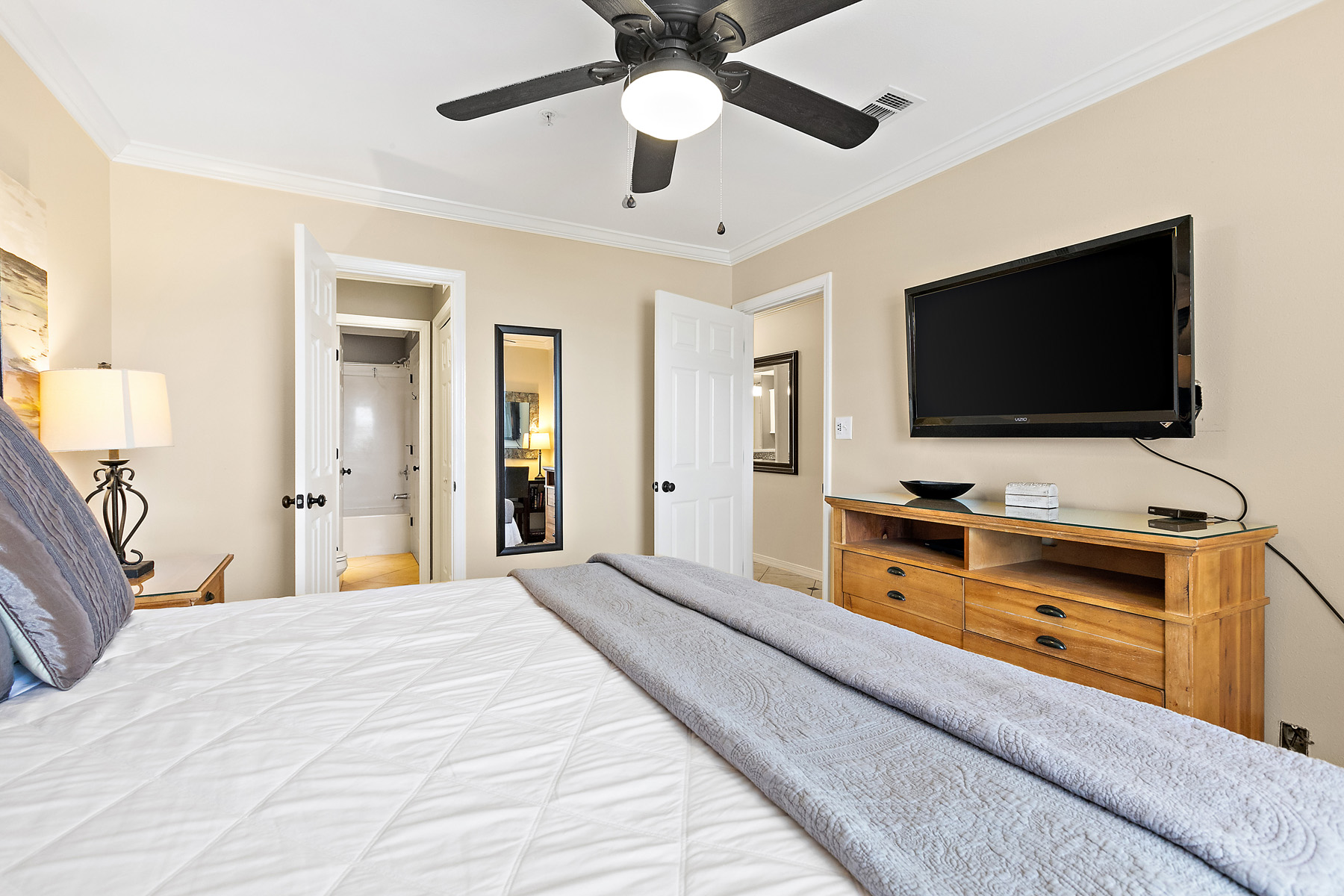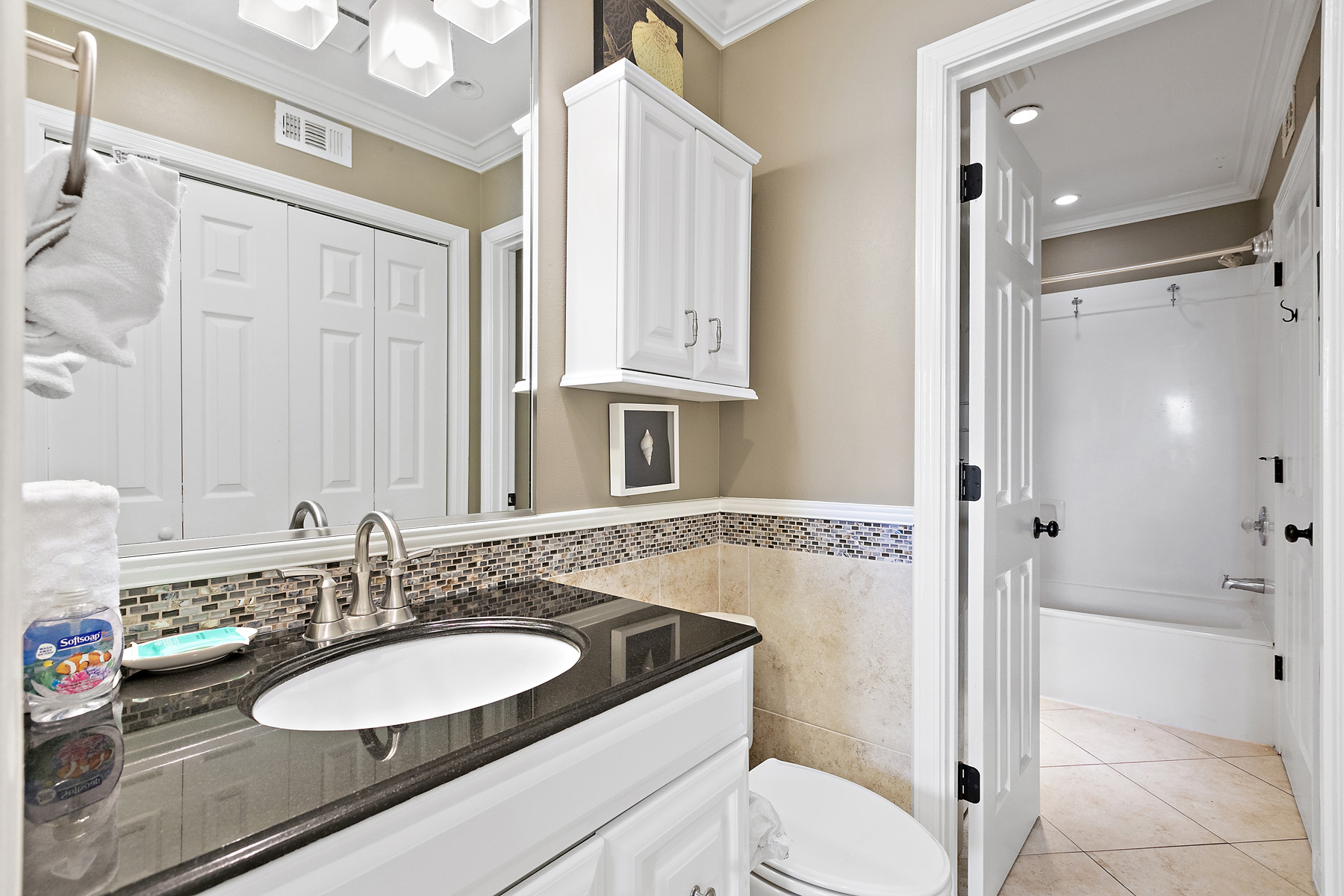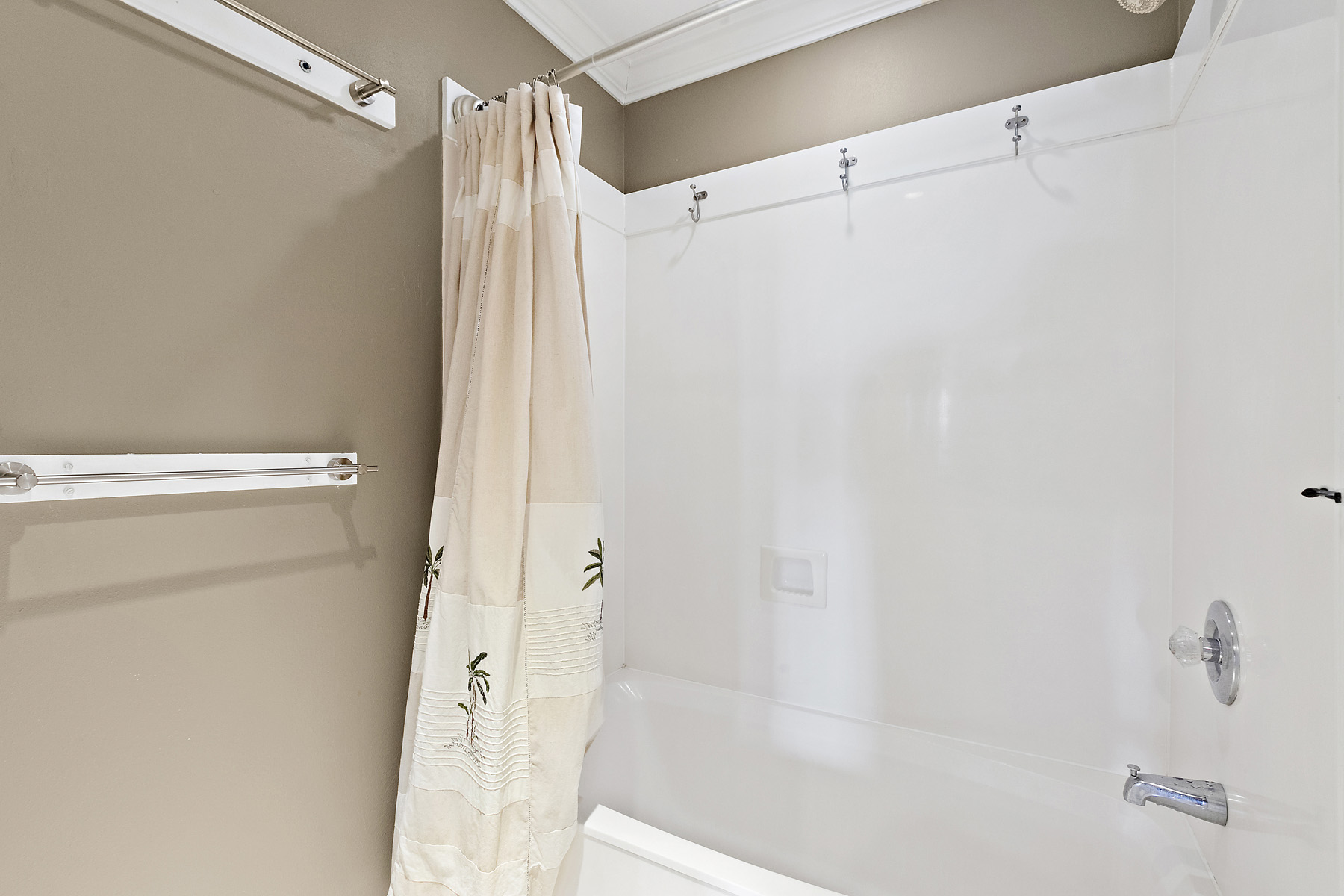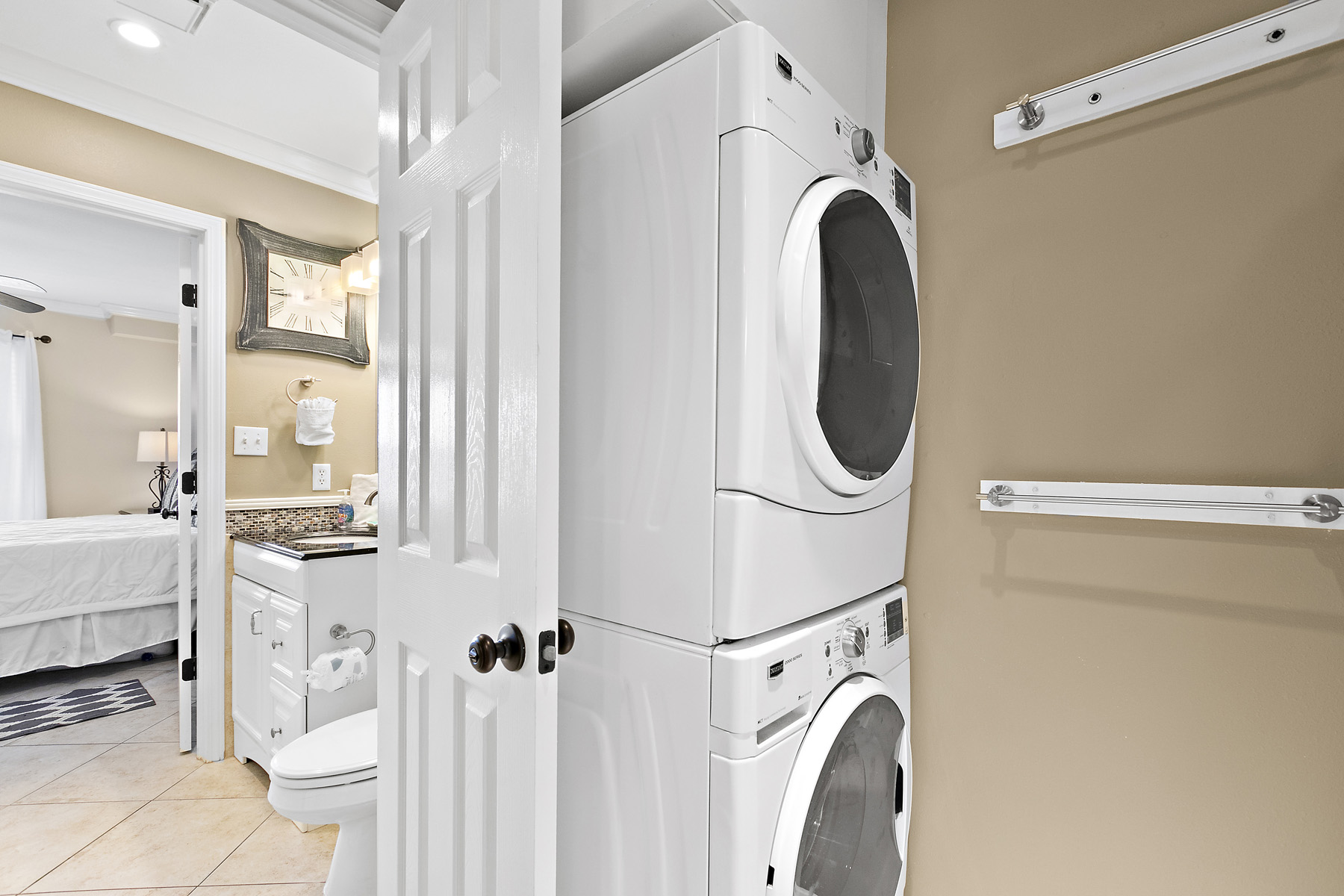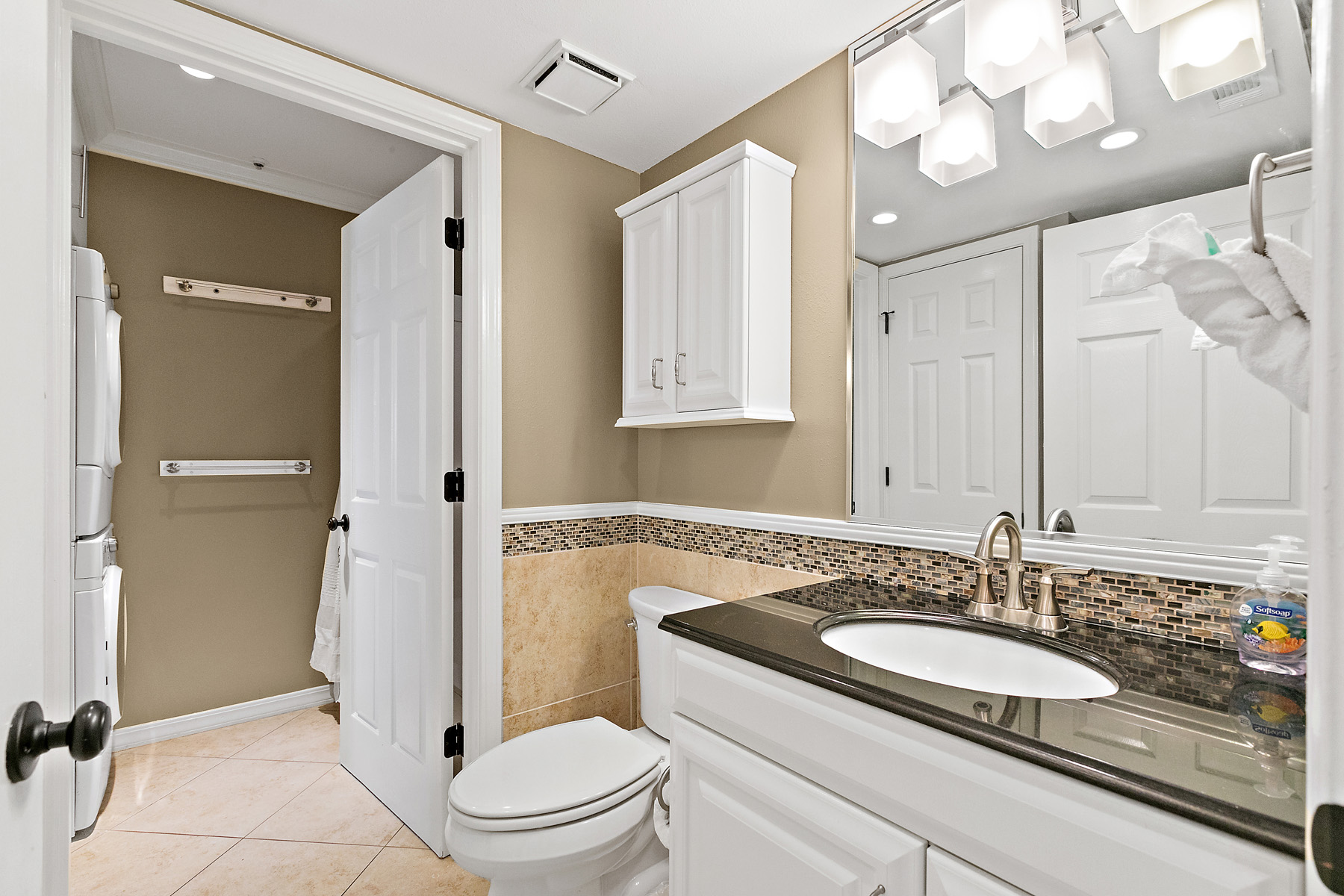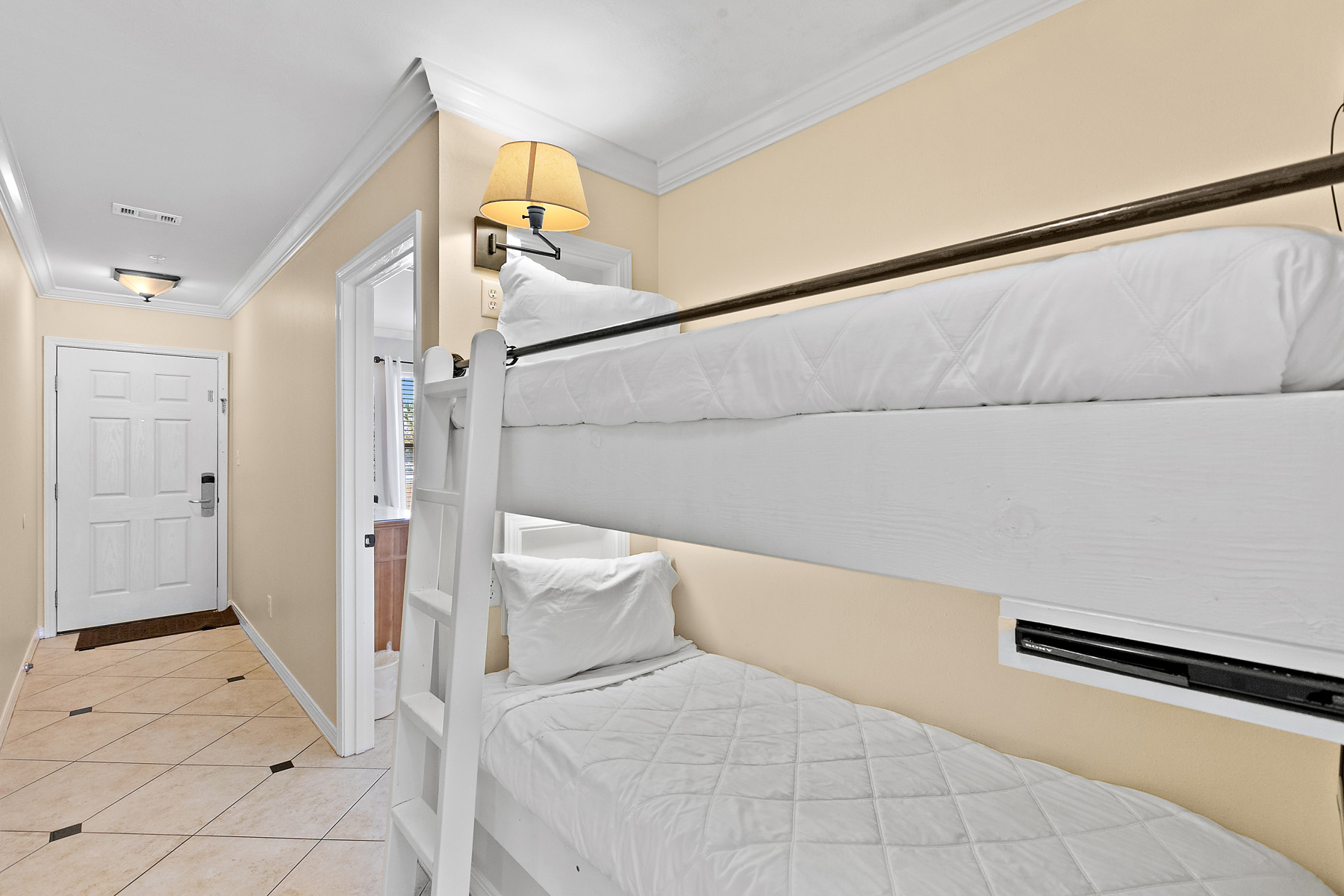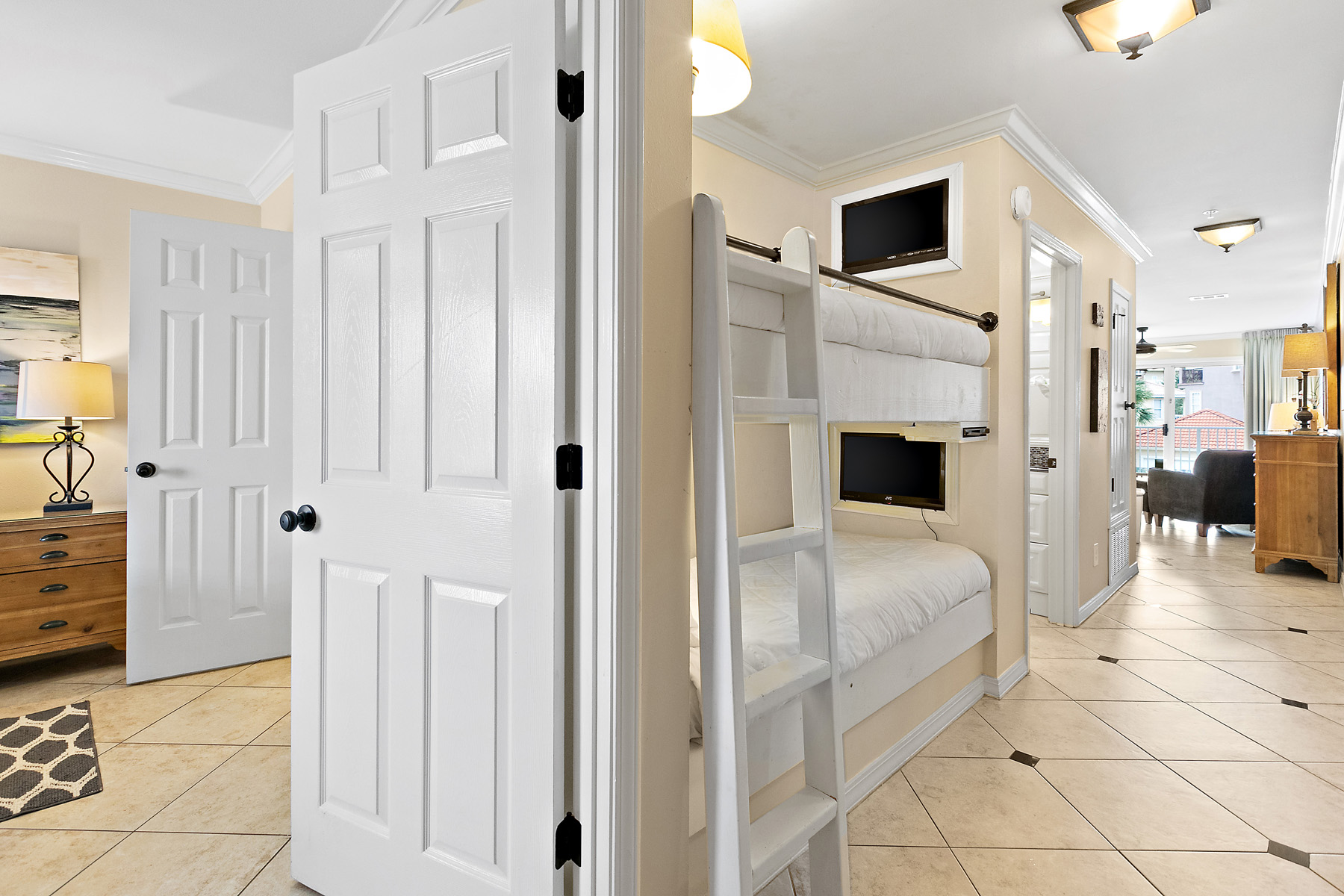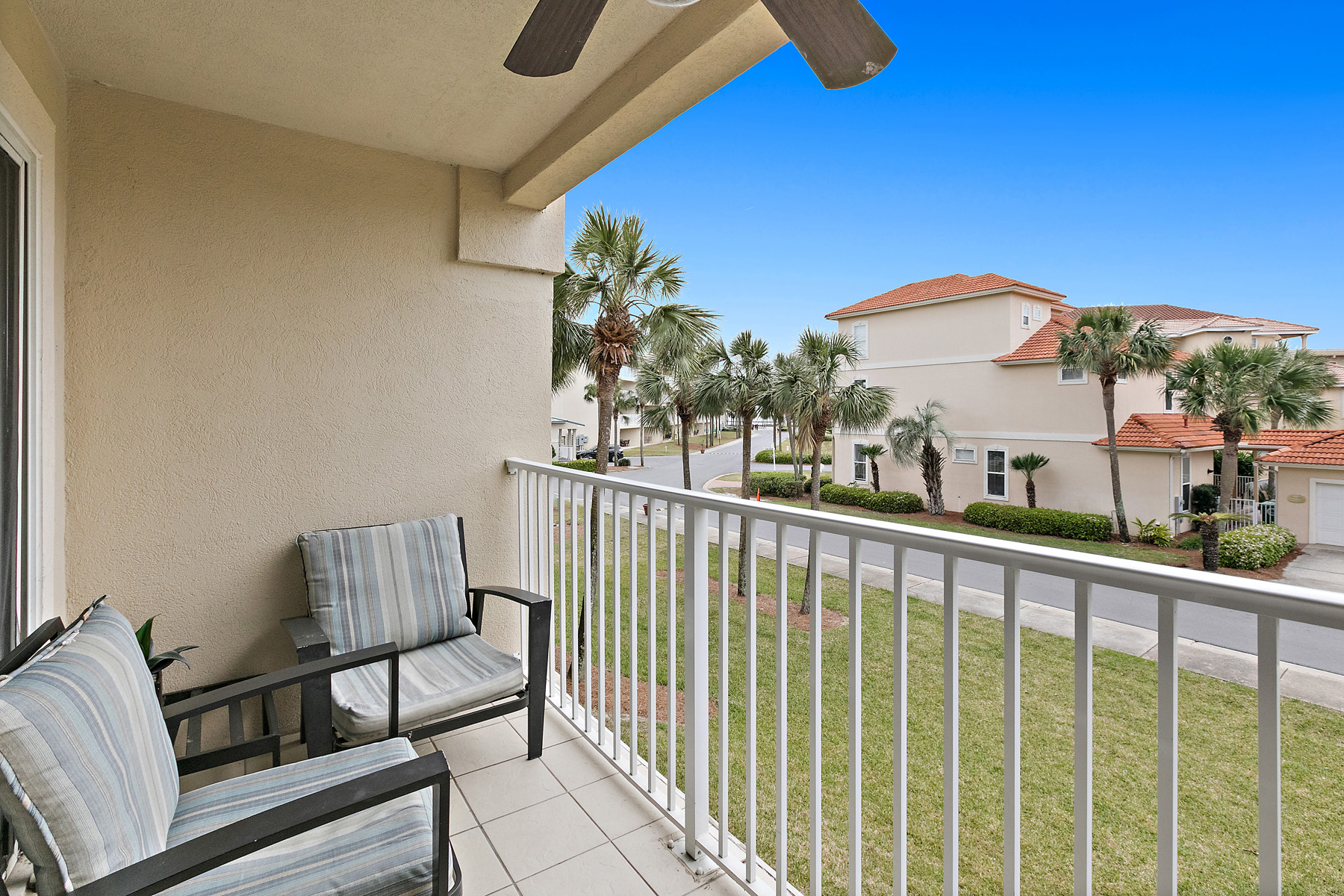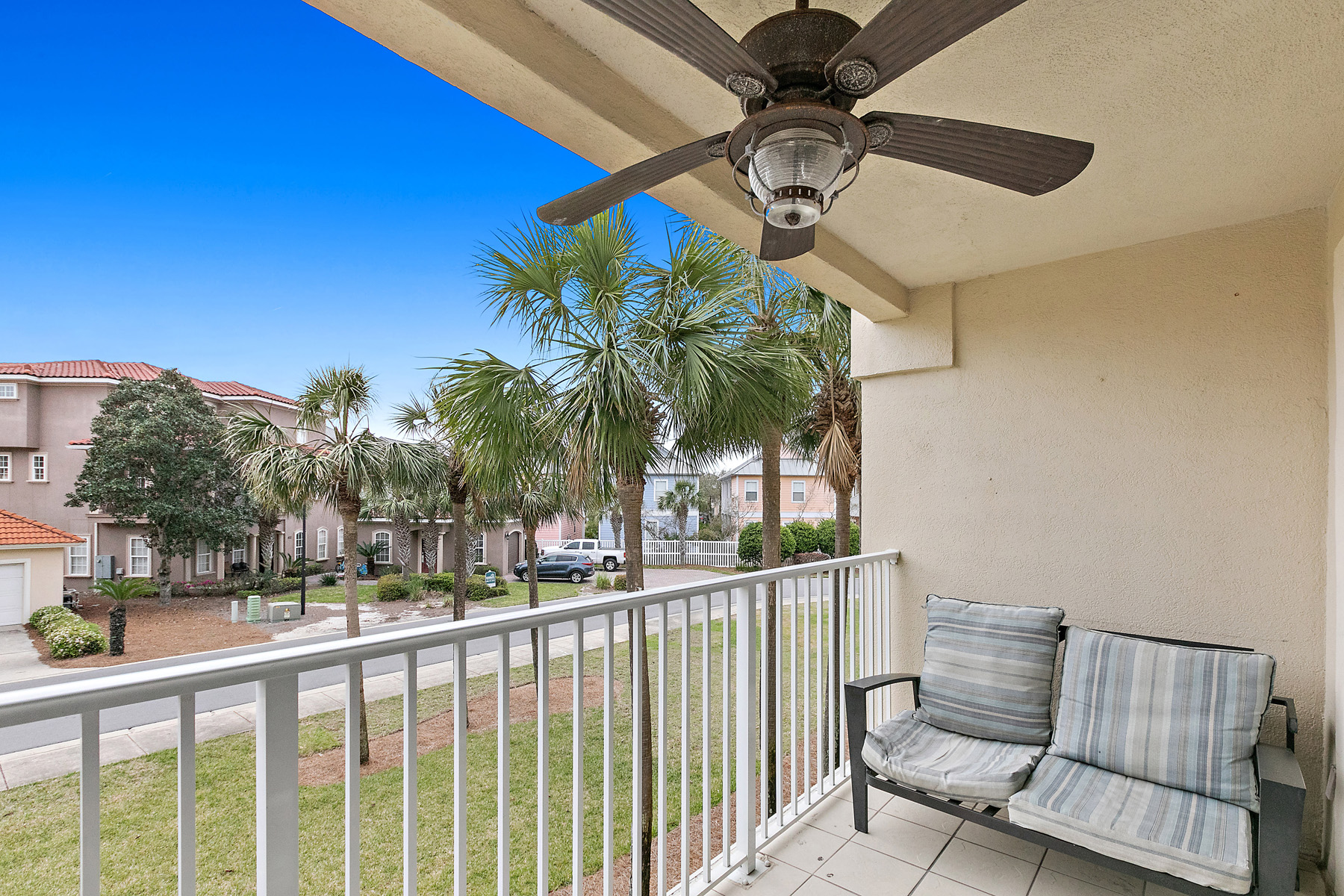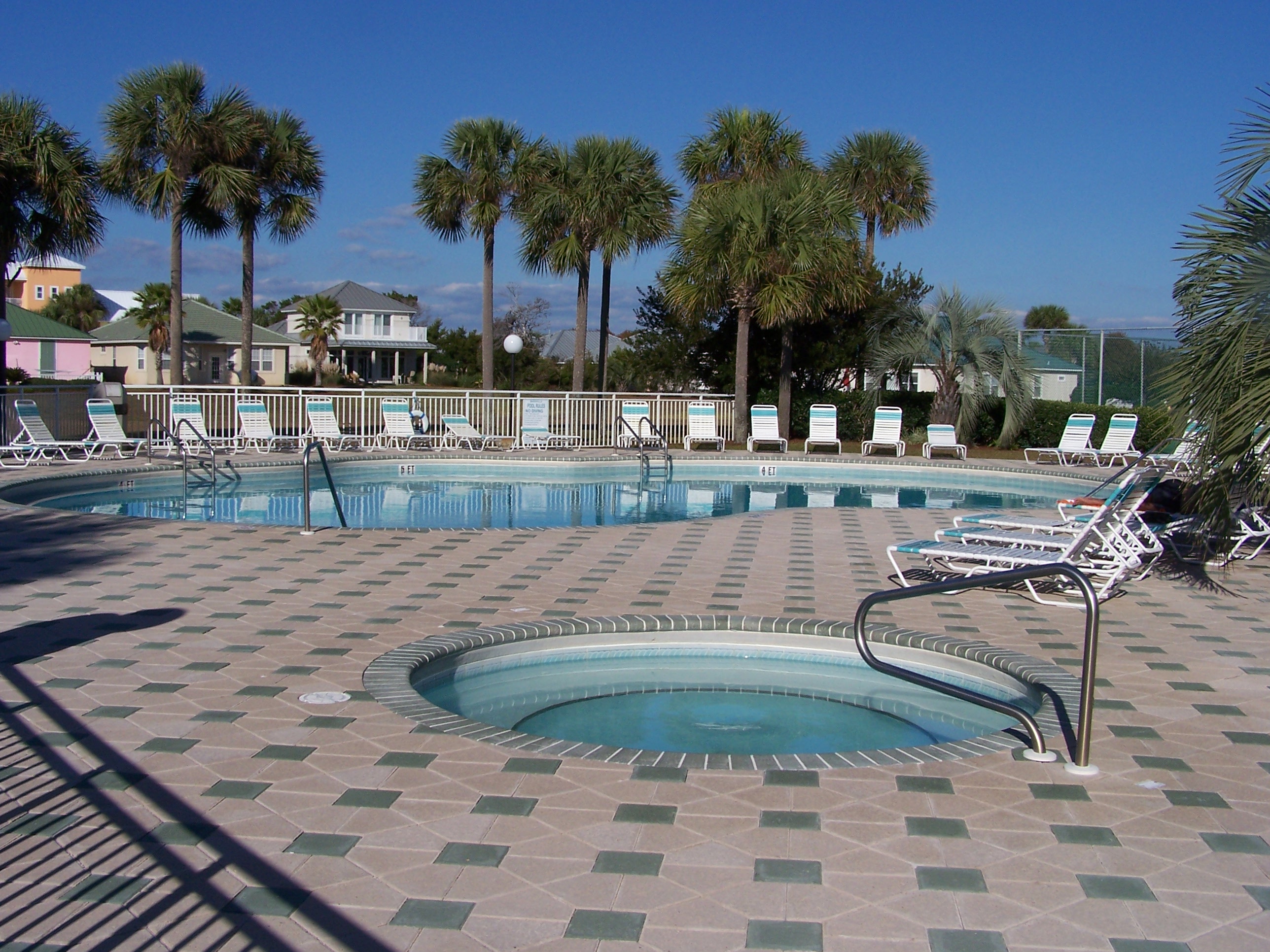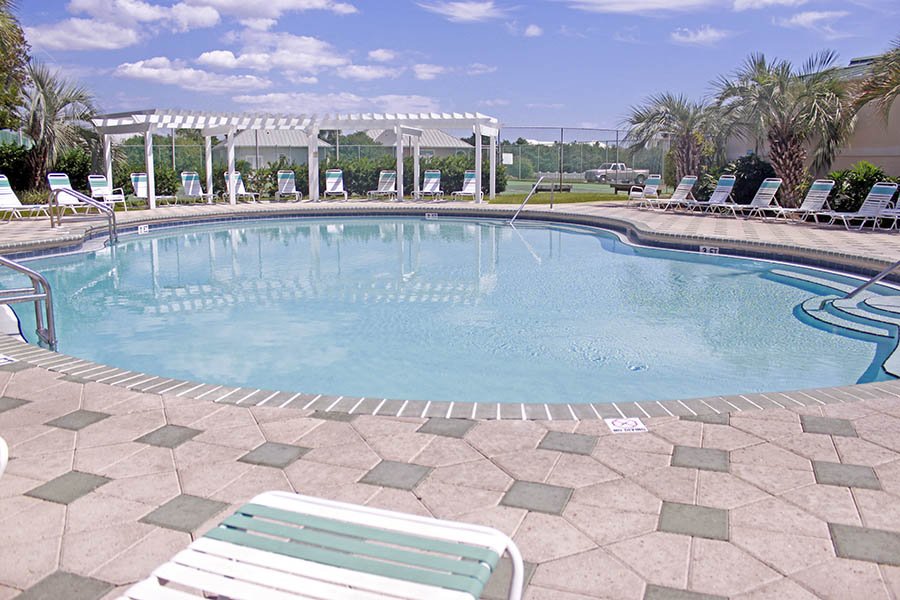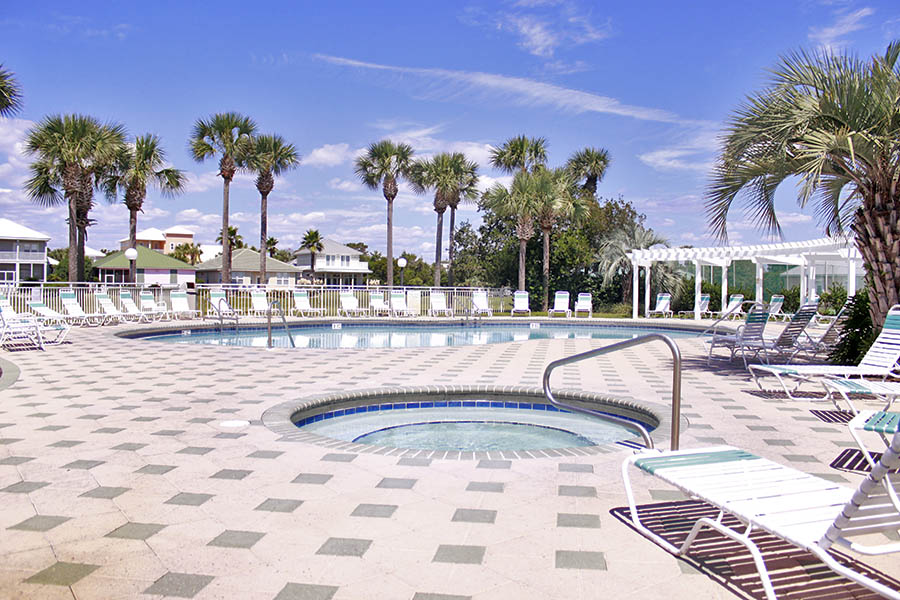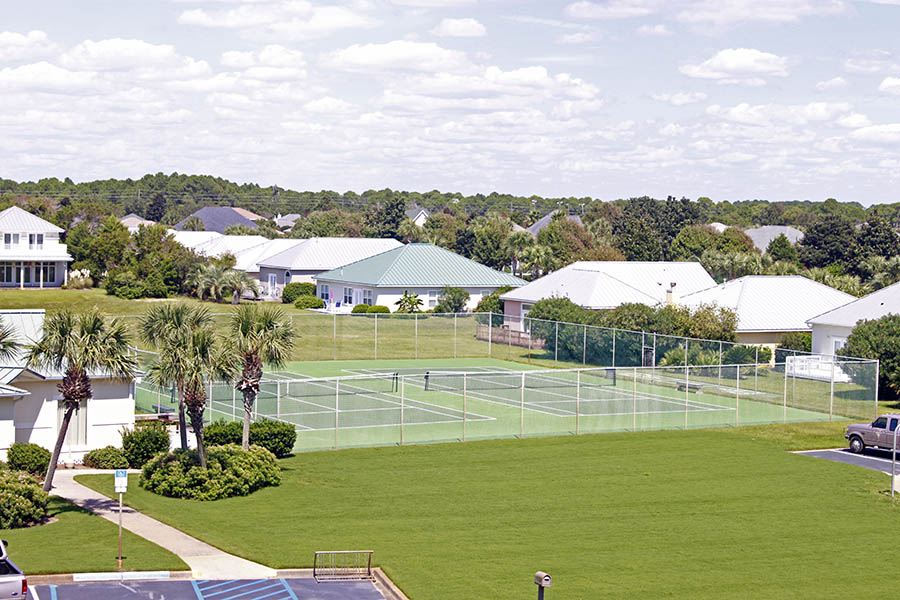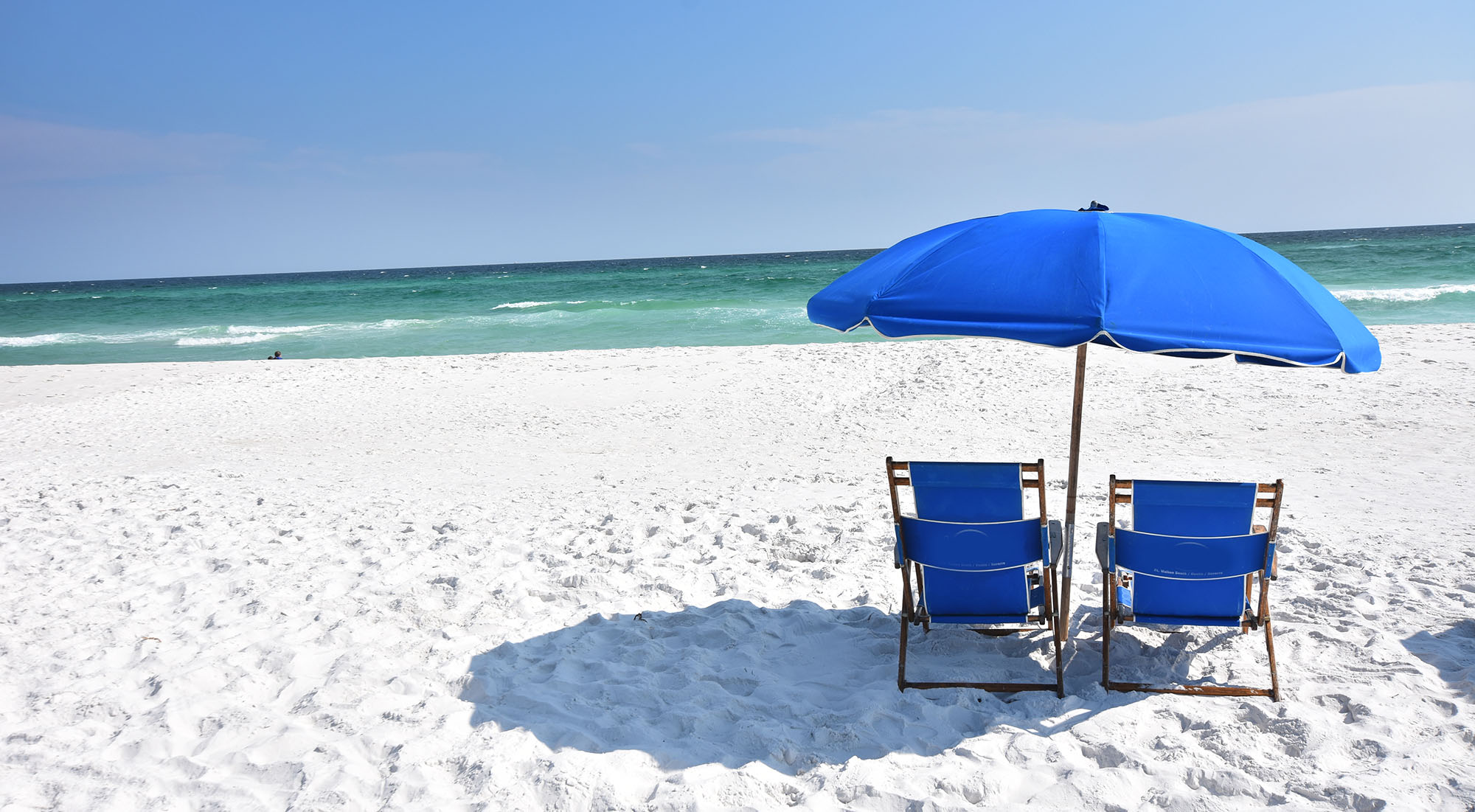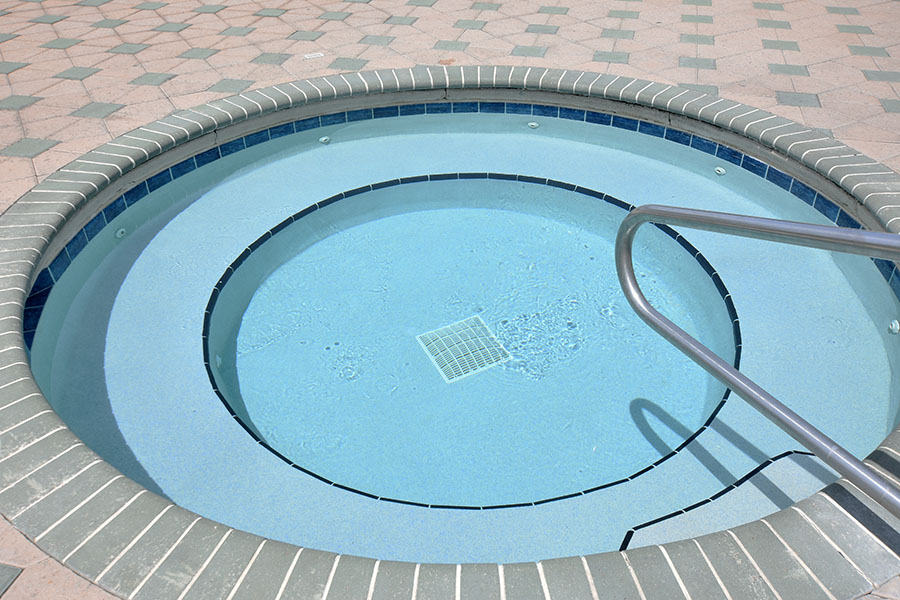 Description
Accommodates 6
All of our properties do require a Saturday-Saturday Stay during Summer and Other Peak times of year
Living Room with Gulf View
Master Bedroom with King Size Bed
Bunks in Hall
Individual TV's for each Bunk bed.
Queen Sleeper Sofa in Living Room
1½ Bathrooms
Fully Stocked Kitchen
Washer/Dryer – New Extra Capacity Stack W/D
2 TVs with DVD/VCRs, Living Room and Master Bedroom
Wireless High Speed Internet and
Cable TV including HBO
Beach Service Included in Season – Umbrella with 2 chairs
Patio with short walk of approx 1/2 block to the gulf
Pet Friendly–Small Well Groomed, Well Trained Pets Allowed with Prior Approval
See rates below photos
Maravilla Resort Amenities
Two pools–beachside (gulf-front) and club house, Jacuzzi, Tennis Courts, Onsite Gym, Large Private Beach, BBQ Grills, Gated Community
Rates
Availability
22 Reviews
★ ★ ★ ★ ★
Nice to spend time at the beach even with Hurricane Ida! Very nice condo very comfortable and well stocked!
Charlotte: Date of arrival - August 28, 2021
★ ★ ★ ★ ★
This condo is great for a family of four. It was very clean and had all of the utensils we needed.
Joe: Date of arrival - July 17, 2021
★ ★ ★ ★ ★
Celebrating our 15th Anniversary! Very nice condo. Would highley recommend. Owner Renae was very fast with responding to our messages.
Lisa: Date of arrival - July 10, 2021
★ ★ ★ ★ ★
Overall a great condo. Not overly spacious but fit our family of 2 adults and two tweens just fine. Very clean and nicely updated! Pools at the facility were clean and never crowded. Easy 4-5 min walk to the gorgeous beach was easy for us. If you're hauling lots, might want to get a little closer. Always felt safe and the area in general is very very nice and close to everything including grocery, restaurants, shopping... etc. Only thing missing is an ocean view, but this was worth every penny!
Angie: Date of arrival - July 3, 2021
★ ★ ★ ★ ★
Great place to stay, convenient to everything with great amenities. Love staying at maravilla!!
Jeff: Date of arrival - May 22, 2021
★ ★ ★ ★ ★
The condo was clean, we enjoyed ourselves, bed was comfortable kitchen had everything we needed to cook breakfast .We loved the beach with the beach chairs. The pool was wonderful. The the food was great, at Pompano Joe's the Outback, Carrabba's Five guys, Whataburger. We will be back!
Jackie: Date of arrival - May 15, 2021
★ ★ ★ ★ ★
We enjoyed our vacations 😃 The beach es close and the attention for chairs and umbrellas is wonderful.
Elizabeth: Date of arrival - May 8, 2021
★ ★ ★ ★ ★
The condo was very clean and felt safe for our health during the virus pandemic. It was just a step out the door to a pool and tennis courts, which we did not use but looked very nice and well maintained. There were several nice restaurants with in walking distance. The beach was a very short walk and the beach service was excellant! We would absolutely stay here again!
Brenda: Date of arrival - October 10, 2020
VRBO Review Submitted 10/24/2020
★ ★ ★ ★ ★
Allison Wagner Date of arrival - July 27, 2019
The condo is so beautiful and very comfortable . We thoroughly enjoyed our stay. Kitchen, bathrooms decorated so cute. Beds were comfortable and condo was supplied very well. We will rent again. Cant wait to come back. Allison Wagner
Review #27679886 submitted 8/3/2019
★ ★ ★ ★ ★
Heather B. Date of arrival - June 29, 2019
Great location to the beach and walking distance to several restaurants. We will definitely be back!
VRBO Review #27024738 submitted 7/10/2019
★ ★ ★ ★ ★
Thomas N. Date of arrival - June 22, 2019
Great location and very nice condo. A nice option for families with small children.
VRBO Review #26884289 submitted 7/2/2019
Home away from home! ★ ★ ★ ★ ★
Date of arrival December 29, 2018
We had a wonderful time here during New Years. The weather was not good, but the condo was just perfect for what we needed. It was in a great development and close to everything! The heated pool is just a few steps from the building. We will be back! Thanks
VRBO Review #24951767 submitted 1/13/2019
It was perfect ! Thank you so much ★ ★ ★ ★ ★
Date of arrival November 16, 2018
We love Destin!
VRBO Review #24560347 submitted 11/29/2018
Very clean, great trip ★ ★ ★ ★ ★
Date of arrival July 28, 2018
Very nice and clean
VRBO Review #23185130 submitted 9/19/2018
Great location! ★ ★ ★ ★ ☆
Date of arrival June 30, 2018
We loved the location. It was a nice neighborhood with plenty of activities within walking distance. The bunks were a bit small for my teens, but everything else was superb!
VRBO Review #22709625 submitted 7/10/2018
Great! ★ ★ ★ ★ ★
Date of arrival June 9, 2018
My husband and I really enjoyed our stay! The unit has everything that you need. Super comfy and our fur babies loved their stay too! Would totally recommend! We will stay here again.
Reviewer location: Houston
VRBO Review #22414003 submitted 6/17/2018
Perfect! ★ ★ ★ ★ ★
Date of arrival March 31, 2018
Enjoyed this wonderful condo Spring Break 2018! It was perfect for our family of 5, plus our dog! Very nicely decorated. Comfortable beds. The kids loved the bunk beds with tv's, and the close location to the heated pool and hot tub. It was busy, but very quiet at night. We enjoyed walks to Kenny D's, Pompano Joes, and Bad Ass Coffee. The beach was perfect, and the beach service was great! Best vacation we've ever had. Thank you!
VRBO Review #21691671 submitted 4/7/2018
Nice dog friendly condo with a wonderful location ★ ★ ★ ★ ☆
Arrived March 3, 2018
First visit to the Panhandle and I loved the area. Such beautiful water and enjoyed sunsets and sunrises. Loved being able to walk the dog and enjoy beautiful views at the same time. Only disappointment was the cool temps so if I travel this direction next year I'll come in April or May. Also did miss the beach chairs as they were not available the first week of March.
VRBO Review #21530630 submitted 3/21/2018
Great Trip! ★ ★ ★ ★ ☆
Guest Carl G. | Date of arrival 03/10/2018
The property was as nice as it is in the pictures. Clean and nicely decorated. Condo had everything we needed till we had a chance to get to the store. Short walk to the beach. Heated pool next to the club house. The only con I have is, time for a new mattress in the bedroom. Overall, great place to stay!
VRBO Review #21513721 submitted 3/20/2018
OleMissFan
Oxford, MS
tripadvisor comment
Enjoyed our stay in Maravilla. We definitely want to come back a
Left on 04/11/2013 for a stay in March 2013

We really enjoyed every bit about our vacation the condo was meticulously decorated and the flat screen smart TVs throughout the house were a nice bonus!
Renee and Laura,

I apologize for not contacting you sooner to let you know what a wonderful time (June 22-29, 2013) my husband, grandson and I had staying in your condominium 4207 at Maravilla Resort. The condominium was beautiful and decorated unbelievably beautiful. We had everything we needed and more!! The location was perfect and my grandson (who is 13) had the best time ever. He vacations with us whenever we go so he has stayed in many places in Destin and has already said that he wants to stay at Maravilla next year. We truly loved everything, the condo, umbrella and chairs, washer/dryer, etc. I guess you can tell what a great time we had!!

We definitely want to stay in the same condo again next year and I will contact you as soon as I can get a definite date.

Thanks again and have a great day!

Linda
Kid and Pet Friendly
Left on 08/20/2013 for a stay in August 2013

The condo was clean, very nice and updated. My son loved the bunk beds in the hallway. We liked that the community was family and pet friendly. We didn't have any loud neighbors, it was very peaceful, exactly what we were looking for. Checking in and out was very easy, we just had to follow the directions emailed to us. It was a little bit of a walk to the beach can be annoying if you forget things in the room as much as we did. We were looking for a nice place to stay with a reasonable price that was pet and kid friendly and this rental met those requirements for us.
Questions on this property?
Maravilla 4207 Condominium Rental
1 Beds | 1 Baths | Pet Friendly
Call Renee or Laura
(850) 269-3342 (local)
or send this short form