Celebrate Mom in Destin, FL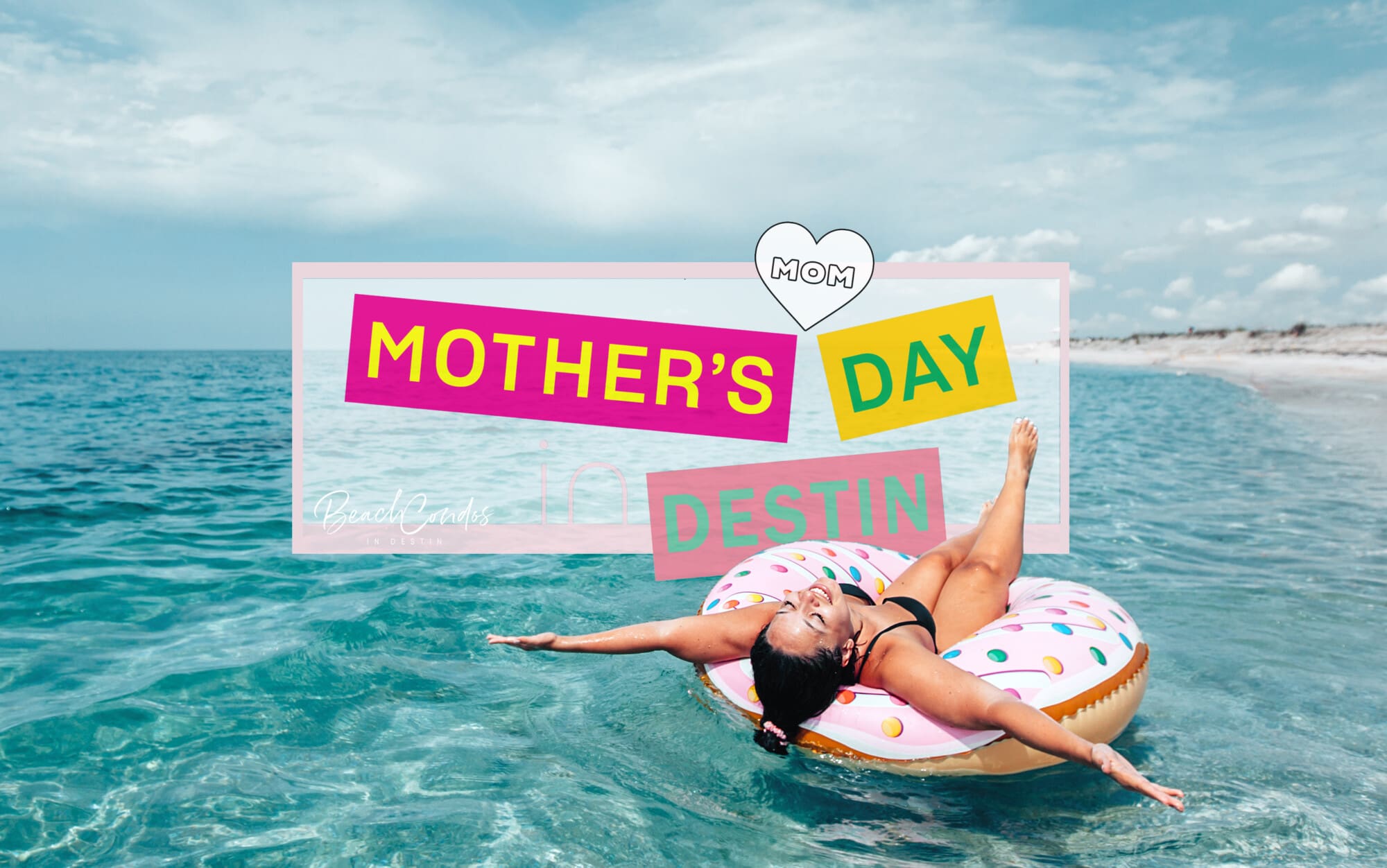 Florida's Emerald Coast is ready to celebrate Mother's Day! Whether you are looking for celebrations ranging from brunch to a weekend music festival – Northwest Florida has options for everyone. Here are a few fun events and additional unique ideas to celebrate the Mother in your life.
BRUNCH
The Melting Pot – Destin
May 14, 2023
How does a special Cheese & Chocolate Experience sound (only available 12pm – 4pm)? Not to mention the full menu of delicious options and entrees!
Facebook: The Melting Pot
More information: The Melting Pot Events and Specials in Destin, FL
BRUNCH
The Emerald Grande at HarborWalk Village
May 14, 2023 starting at 10:30 am
Enjoy a special Mother's Day Menu at Grande Vista Bar & Grill (reservations recommended 850-424-0621) or a Brunch Buffet in the Grande Ballroom (reservations required 850-424-0622 or book online).
Menu: Brunch Menus
Facebook: Emerald Grande Mother's Day Brunch
BRUNCH
Primrose at Henderson Beach Resort
May 14, 2023 starting at 10:30 am- 2:00 pm
Show Mom how special she is with brunch in Primrose at Henderson Beach Resort. She'll appreciate being celebrated.
MUSIC FESTIVAL
Brandi Carlile's MOTHERSHIP Weekend
May 12-14, 2023 at Seascape Resort
Enjoy a 3-day music vacation in Miramar Beach, "from here to Heaven, we are honoring our life givers and ALL matriarchs properly, my friends… with rock & roll!
Facebook: Brandi Carlile's Mothership Weekend
More Information: https://www.tixr.com/groups/brandivacations/events/brandi-carlile-s-mothership-weekend-55696
OTHER IDEAS:
If the Mom in your life prefers to forego the traditional brunch date, here are a few non-traditional ideas to consider in the Destin and Miramar Beach area ….
Have you heard about the latest trend….IV Hydration Therapy?? Menu options include vitamin cocktails, NAD+, IV Hydration, immunity boosters and more! The Destin area has a couple of locations to choose from and even ones that come to you!
Set her up with a Float Spa Therapy session at Float Bros. Benefits include stress relief, pain relief, improved sleep and mental clarity. What mom (or human) doesn't need that?
Book a treatment at a local spa such as a massage or facial.
A mani/pedi is always a treat!
Has she expressed an interest in being more artistic? Book a watercolor class.
Help her feel lighter and younger, relieve stiffness, increase range of motion and more. Stretch Zone. They are even offering a free 30 minute session!
A beach vacation sounds about perfect to us….and would you look at that?!? That's what we do! Check out what we have available that week overlooking the stunning Gulf of Mexico.
However you decide to honor this day, we wish you a day full of peace and love.
*These links are being provided as a convenience and for informational purposes only; they do not constitute an endorsement or an approval by Beach Condos in Destin, of any of the products, services or opinions of the corporation or organization or individual. Beach Condos in Destin bears no responsibility for the accuracy, legality or content of the external site or for that of subsequent links. Contact the external site for answers to questions regarding its content.*