Learning to Surf in Destin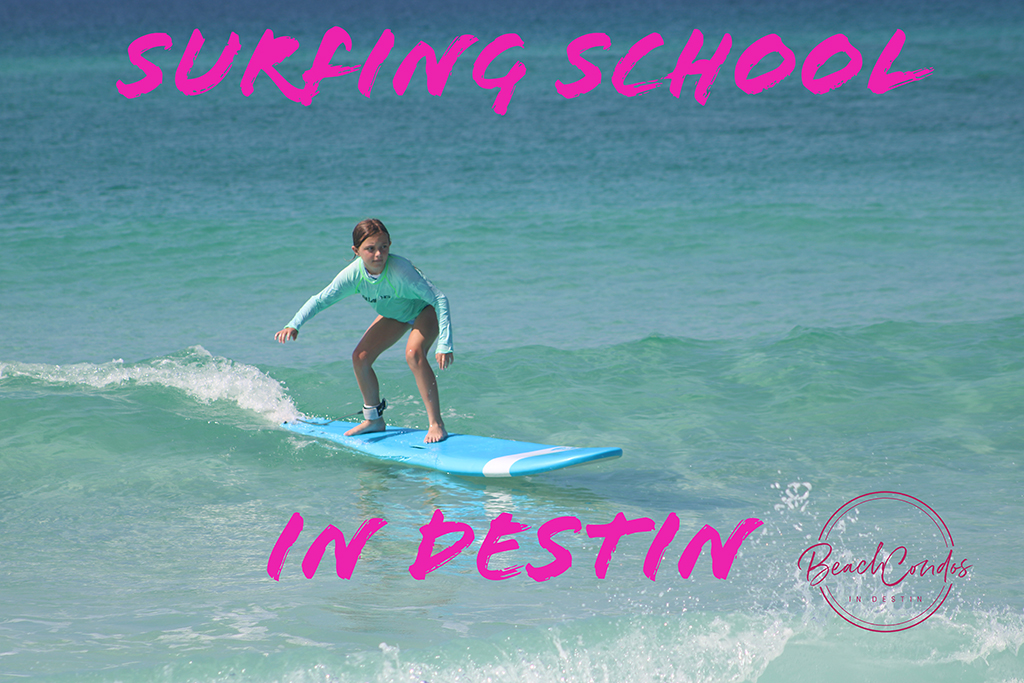 You can't stop the waves, but you can learn how to surf.
Ride On Surf School: Learn to Surf in Miramar Beach, FL
Just down from our Miramar Beach Vacation rentals, (Leeward Key is the closest) on the other side of Capitan Dave's restaurant, you will find one of the coolest experiences in the Destin and Miramar Beach area, Ride on surf school. For the past two years, my children have enjoyed starting each day of summer vacation at surf camp. We have tried a little bit of everything each summer but hands down, surfing is the number one thing they look forward to. Approx 2-2:30 hours of surfing and surf instruction each day, you will be amazed at how quickly they learn and how confident they will be. 
Location and Facilities
Ride On Surf School is located in front of Capitan Dave's restaurant in Miramar Beach, FL 32550, under a clearly labeled tent at the edge of the water. Dylan or one of the other guys will meet you, get all the necessary paperwork out of the way, help pick the right size surfboard and grab you a Billabong rash guard to borrow if you need one.
Summer Camp runs Mon-Sun during summer 9 am to noon depending on water conditions and weather.
Here are the current rates and info that can be found on the rideonsurf website
Camps run Monday – Sunday 9 am-Noon
Designed for those who can't get enough time in the water!
2 Hr surf instruction with an emphasis on improving surf skills +1 Hr free surf session (Optional)
Includes surfboard, leash & rashguard
2 Tents for Shade
Limited spots available
Weekly Rate $260 Per Person for 4 2hr sessions
Monthly Rate $600 Per Person for 16 2 hr sessions