Henderson Beach State Park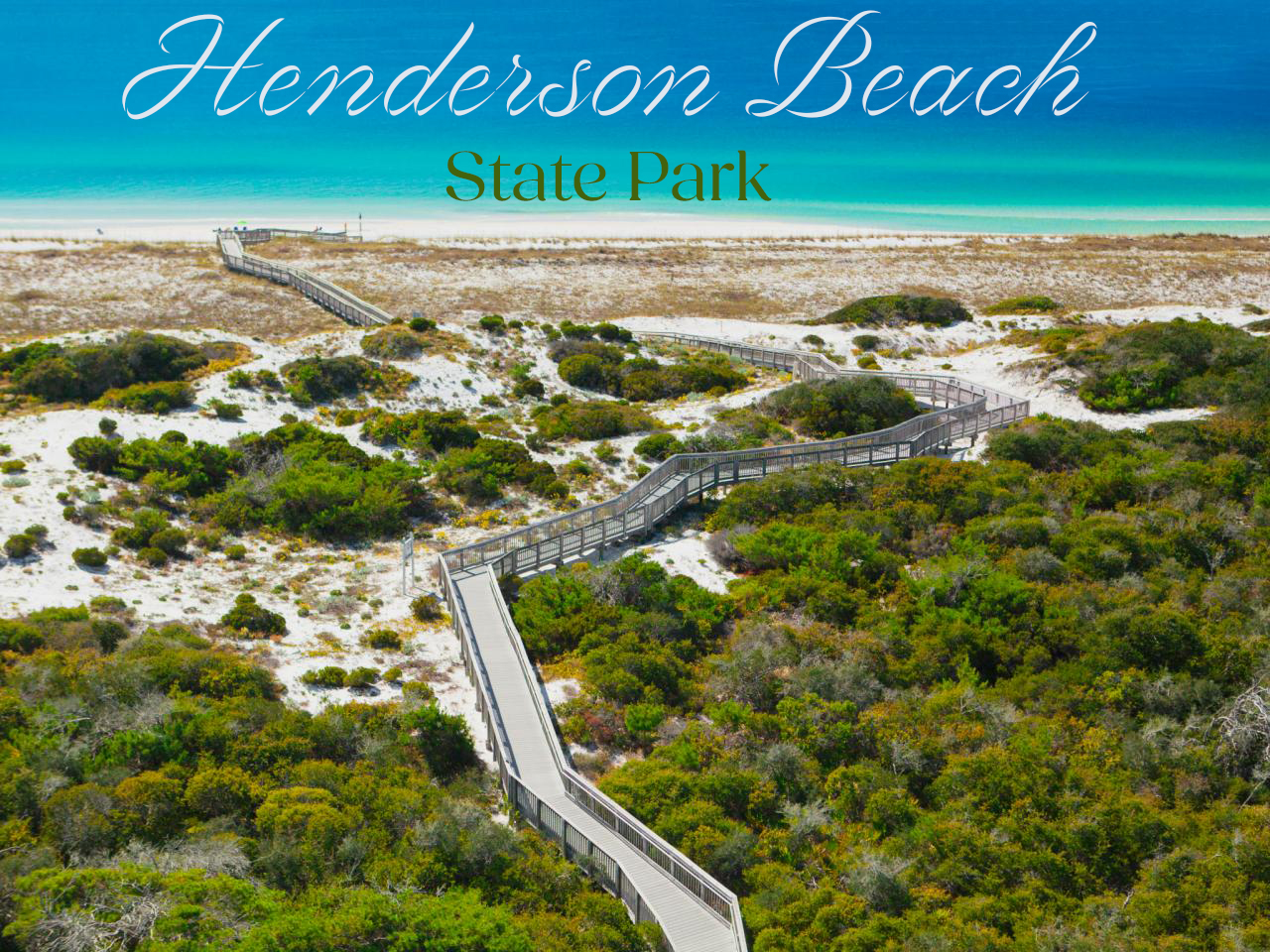 Henderson Beach State Park is a beautiful State park destination located in the city of Destin, Florida, just to the west of the Henderson Beach Villas with the entrance to the right of Walmart in Destin. With its white sandy beaches and crystal-clear waters, it's no wonder that this park is a popular spot for locals and visitors alike. In this blog post, we'll take a closer look at Henderson Beach State Park and all that it has to offer.   While staying with us at one of our beautiful Beach Condos In Destin vacation homes, visiting Henderson Beach offers a unique experience for guest to enjoy.  Currently the entrance fee to the park is $6
Location and History
Henderson Beach State Park is located in the city of Destin, which is situated in the northwestern part of the state of Florida. The park covers an area of 208 acres and features over a mile of pristine shoreline along the Gulf of Mexico.
The park is named after Colonel William Henderson, a local businessman who was instrumental in preserving the natural beauty of the area. In 1983, the state of Florida acquired the land from the Henderson family and designated it as a state park.
Activities and Amenities
There are plenty of activities and amenities available at Henderson Beach State Park to keep visitors of all ages entertained. Here are just a few of the things that you can do while you're there:
Swimming: The park's beach is perfect for swimming, with its clear, emerald-green water and gentle waves.
Fishing: The park is a great spot for fishing, with its diverse marine life and abundant fishing opportunities.
Nature Trails: The park features several nature trails that wind through the dunes and pine forests of the park, providing visitors with a chance to explore the local flora and fauna.
Picnicking: The park has several picnic areas, complete with grills and tables, making it a great spot for a family lunch or dinner.
Wildlife Viewing: Visitors to the park can also spot a wide variety of wildlife, including shorebirds, sea turtles, and dolphins.
Playground: There is also a playground available for children to enjoy.
In addition to these activities, the park also has several amenities to make your visit comfortable and convenient. These include a gift shop, a concession stand, and several restrooms throughout the park.
Tips for Visitors
If you're planning a visit to Henderson Beach State Park, here are a few tips to help make your experience more enjoyable:
Arrive early: The park can get busy during peak season, so arrive early to secure a good spot on the beach or at a picnic area.
Wear sunscreen: The Florida sun can be intense, so be sure to wear sunscreen and a hat to protect yourself from the sun.
Bring bug spray: Mosquitoes and other insects can be a nuisance, especially during the summer months.
Respect the wildlife: While it can be exciting to see wildlife up close, be sure to keep a safe distance and avoid disturbing them.
Follow the park rules: Be sure to follow all park rules and regulations to ensure a safe and enjoyable experience for everyone.
Conclusion
Henderson Beach State Park is a beautiful destination that offers something for everyone. Whether you're looking to swim, fish, hike, or simply relax on the beach, this park has it all. So, if you're planning a trip to one of our homes, condos or Villas near Henderson Beach, be sure to add Henderson Beach State Park to your itinerary.