Crab Island Boat Tour Review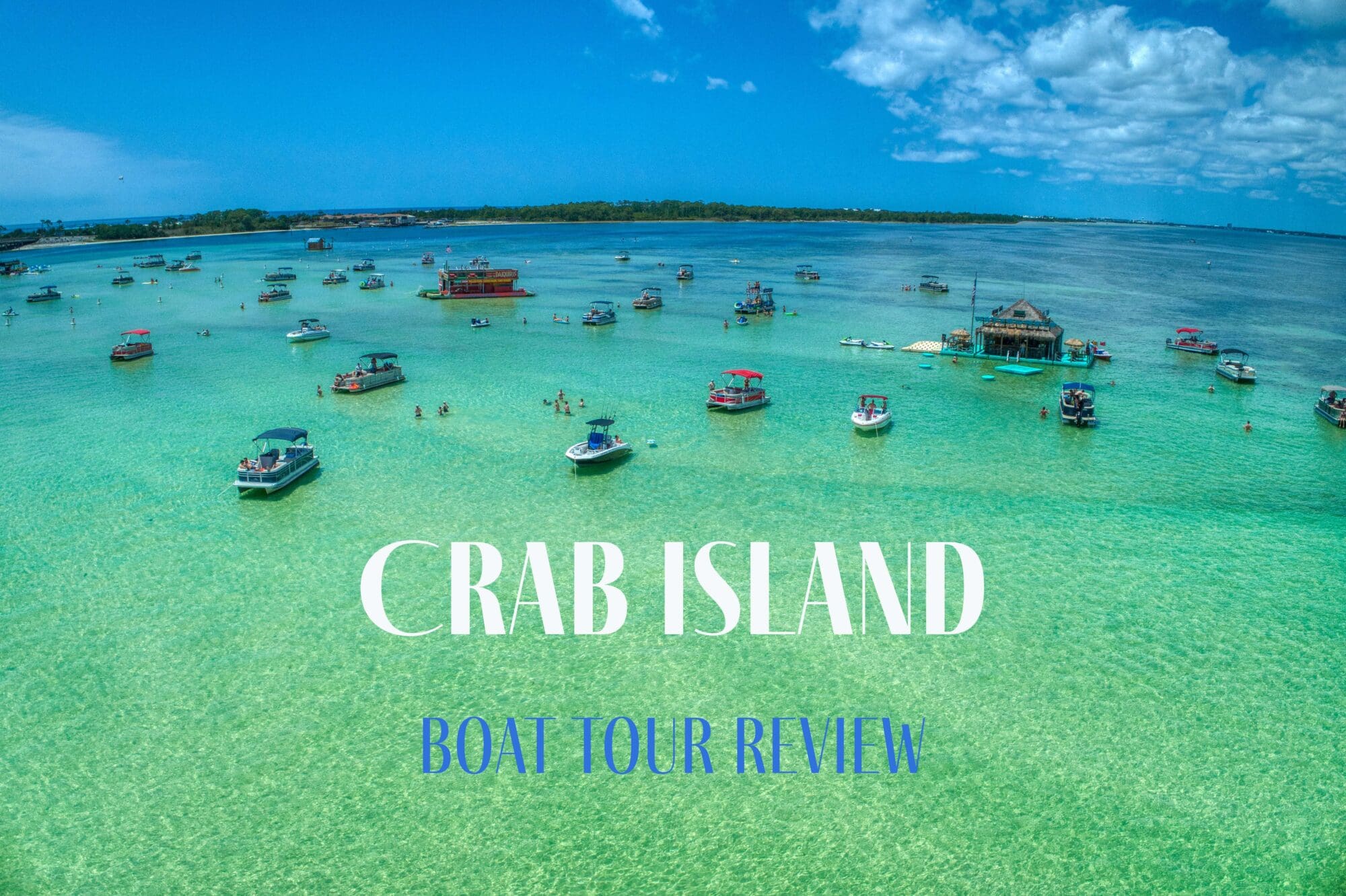 Crab Island and Destin Boat Tour Recommendation
As a property manager striving to make your beach vacation dreams come true, while parenting preteen children, it is rare I get to enjoy what our area has to offer. But recently, I was able to get out to Crab Island! In case you haven't heard about it, the locals and visitors to our area love experiencing Crab Island. It is a summer party for all age groups.
My father-in-law, a boat Captain with experience in the Coast Guard and piloting large ships, began running a charter boat here for Tailfins Island Adventures located behind the Tailfins Restaurant on the Destin Harbor. I was surprised, well past my own personal bias, by everything offered on the Sun & Fun Crab Island Tour. For many people, the low cost of between $20-$60 per person versus $600-$800 per private pontoon boat rental is a very attractive option. When you add all the extras that this tour includes, it makes the decision even easier:
Onboard restroom (this is huge!)
Paddle Boards
Drinks for purchase
Floating water dock
Rafts
Bluetooth speaker
The water toys really make chilling on crab island a blast. I immediately thought about how enjoyable this would be for our guests and one of the best ways to make the most out of a day on Crab Island… without the huge cost. But be sure to bring cash for the vendor boats!
Another benefit beyond the cost savings, is you don't have to be respobsible to Captain the ship! In comparison, someone must captain a pontoon boat through the busy harbor and remain alcohol free for the day. The Destin Okaloosa Sheriff's Department and Coast Guard pride themselves in having the largest number of BUI's (boating under the influence arrest) in the State of Florida.
Other boating experiences offered by Tailfins Island Adventures are Tiki Tours (new this year), private charters, Sunset Tours, Dolphin Cruises and Thursday Night Firework Tours.
So, here is my slightly biased but honest recommendation. Be sure to give a shoutout to my Father-in- Law, Darren LaPierre, if he ends up captaining your trip.
Laura Clayton
Check out the Harbor Cam