Dog Friendly Resturants in Destin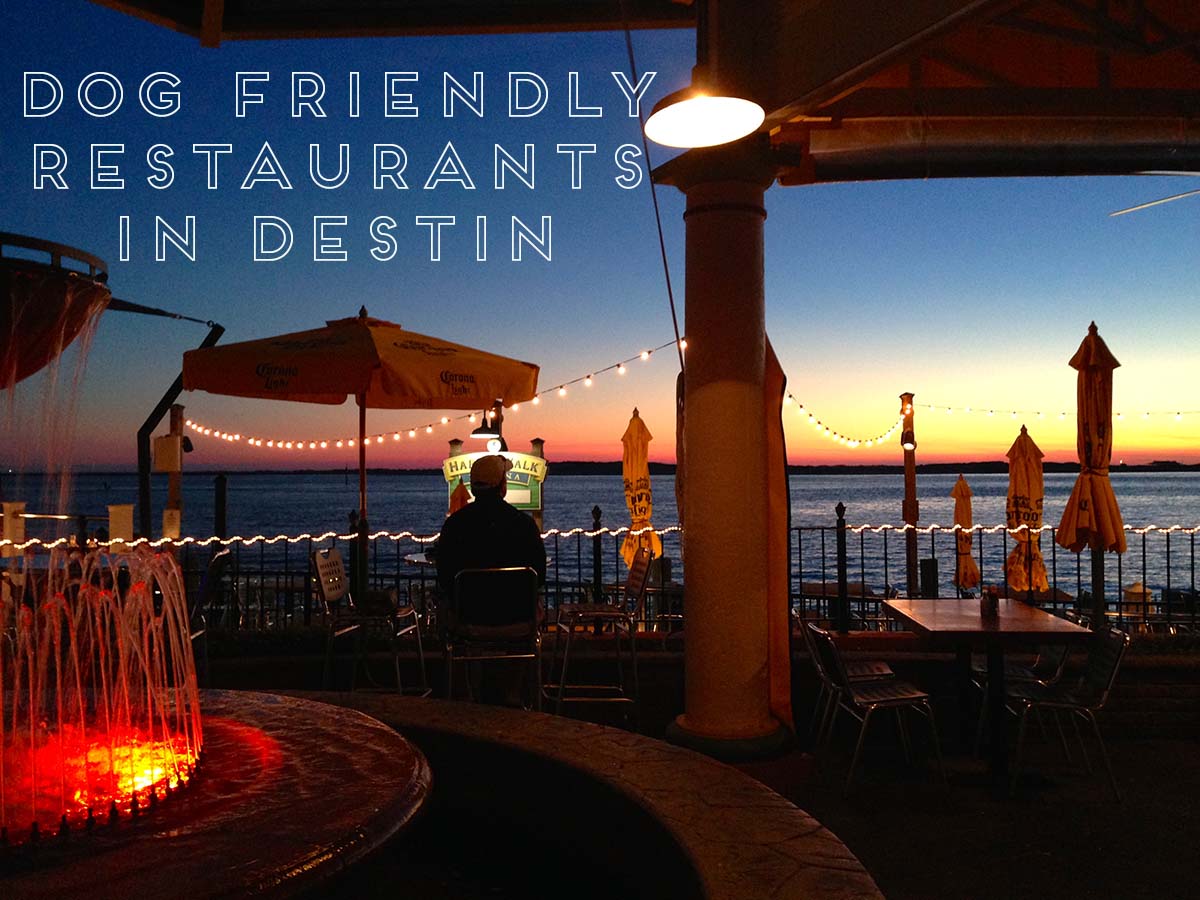 ————————————————————————————————————————————————————————————————————–
Where to take your pet in Destin? Its one  of the most common questions we get is about local restaurants in Destin that will allow you to bring your pup. We understand when you are in Destin it is important to find a fun place with a great view for the entire family.  This can be especially important when you have traveled thru the night, you are here early and the condo won't be ready until 3pm
Crab Island Cantina: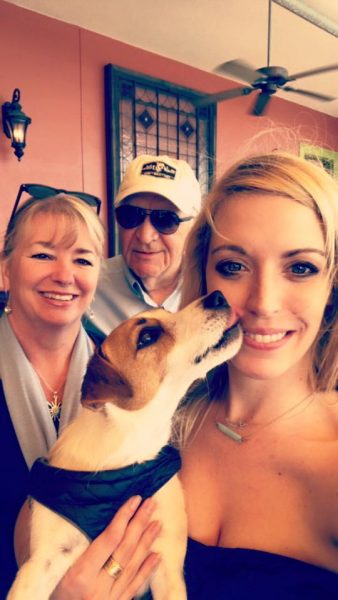 First off, I really need to update my favorite places to brunch in Destin blog.  Crab Island Cantina is my hands down favorite place to brunch.  They are pet friendly with a amazing view of the Destin Harbor and Crab Island ( located at the far end of Harborwalk Village)    At the time of this post they offer $13 bottomless and interchangeable bloody marys, mimosas and house margaritas from 11am -2pm on Sunday,  combine that with the Steak and Eggs on the Sunday brunch menu and you have a winner.  I love this place so much I generally drag my friends / family  and pets alike out here as often as they will let me.   The same with all the restaurants in this list, after you enjoy your meal take time to enjoy walking around the harbor taking in the sites and smells, (some great Cotton Candy) some, well it is a harbor so fish.  Get your photos taken with Parrots, ride the zipline with the kids or if it is football season sit down outside of Ajs to enjoy the biggest screen in Destin.
The Other End:
Come enjoy the fresh air, soft green grass, harbor views, live music and some of the best brats in Destin.  The Vibe at the Other End is a experience all to itself: think German beer garden meets relaxing twinkly lights, grass on bare toes, harbor sunsets with food coming out of a Airstream.  It is not uncommon for me to sit here with friends for 3-4 hours at a time relaxing and enjoying one of the most atmospheric places in Destin. Even better, often times I am sitting here with either J.R. or Mia at my feet.  Generally on Friday nights Seth Galloway and Bo Adams play songs you will enjoy.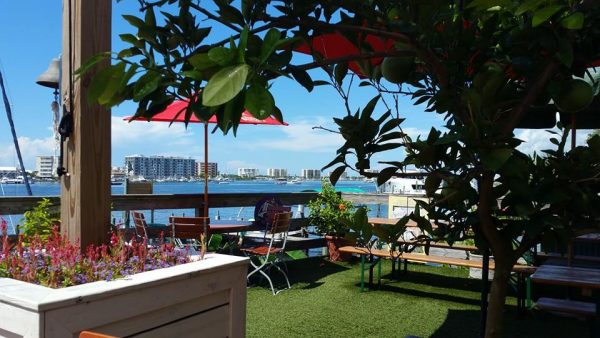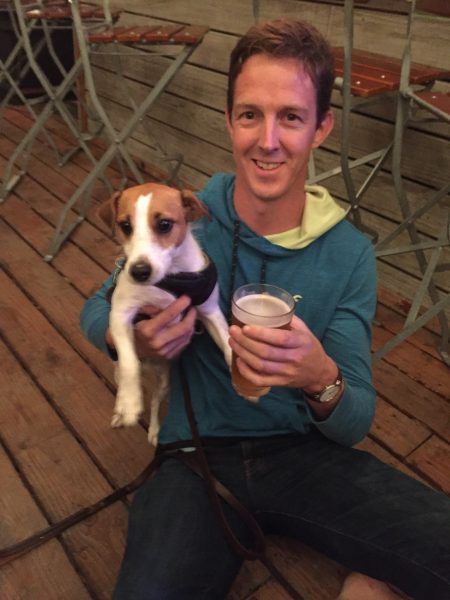 —————————
Tail Fins:
One of JR's favorite restaurants for a nice Sunday afternoon with his favorite people is Tail Fins.  He typical gets a seat where he can see the people walking the boardwalk and sometimes they have their dogs.  While we are enjoying a nice glass or wine or beer, he is looking for people to entertain.  The wait staff are always thoughtful and bring him a nice bowl of fresh cool water.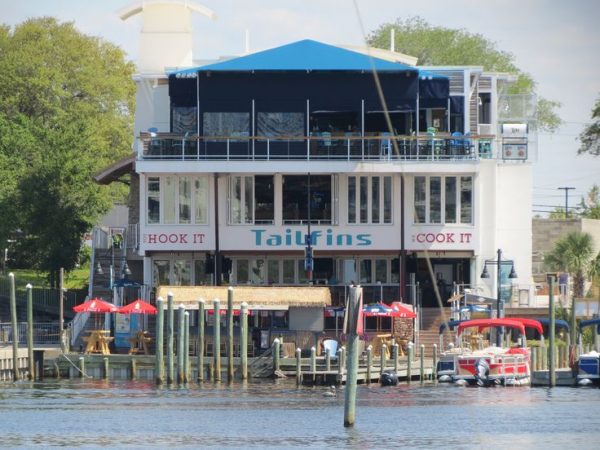 ——————————
  Harry T's:
A long time pet friendly dining option is Harry T's.  It was voted Best Brunch on The Emerald Coast.  They have a wonderful Saturday or Sunday brunch with bottomless mimosa's or champagne and the view is phenomenal.  They seat us near the water for an even better view of the dolphins, boats, birds and other unique sights.  Harry T's is open for lunch and dinner with a wide variety of entrees and sandwiches to choose from. JR loves the service there best of all.  They bring him a dog biscuit and a bowl of water and he knows he is welcome.