Maravilla 3306 Condominium Rental
2 Beds | 2 Baths | Pet Friendly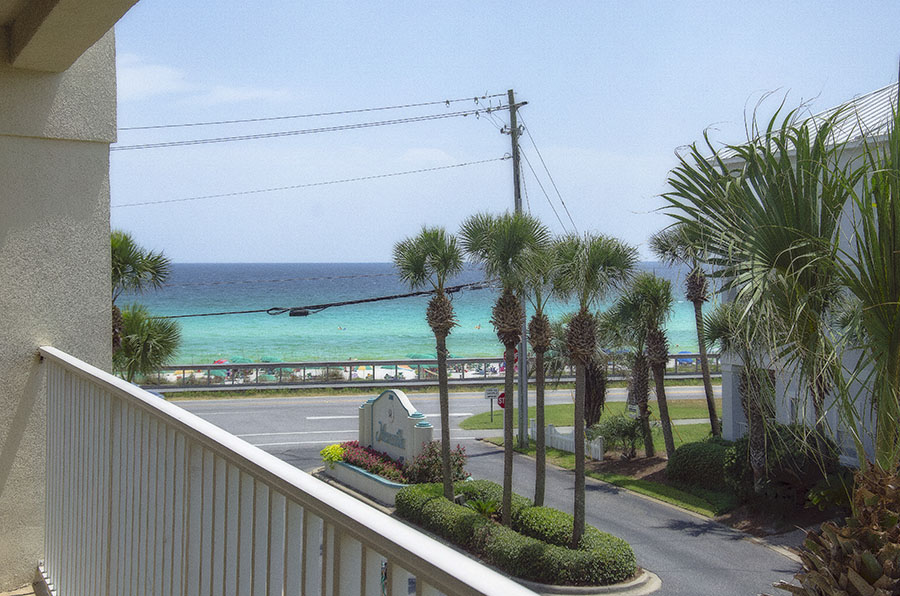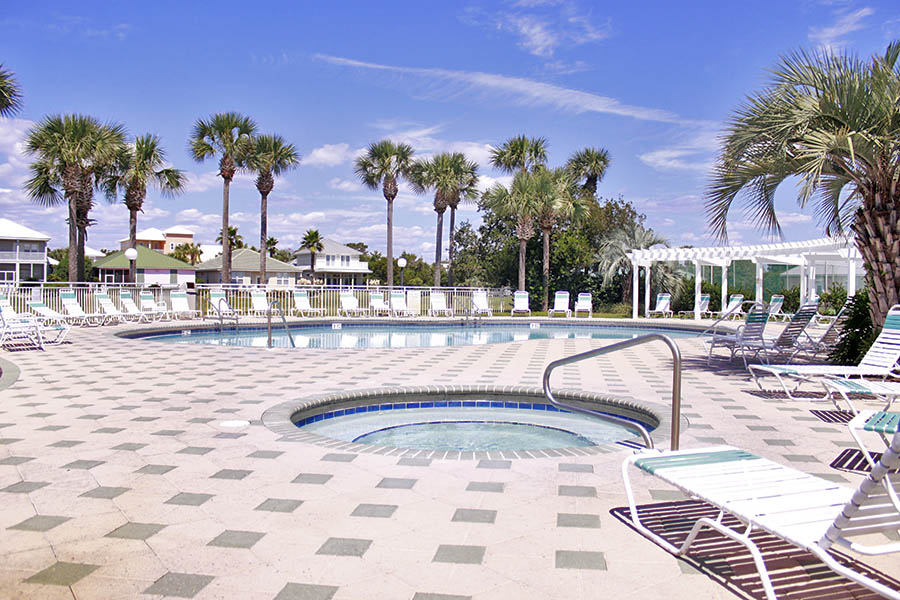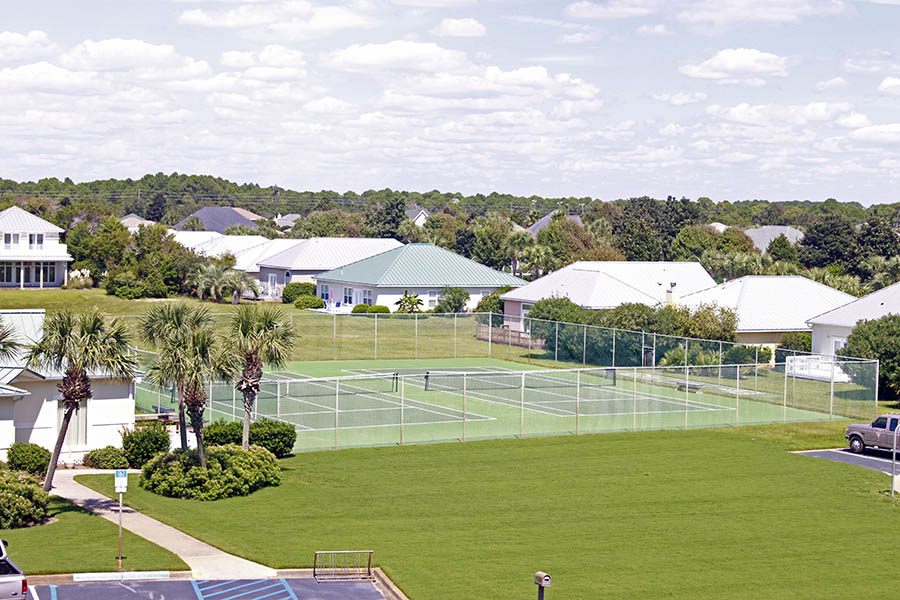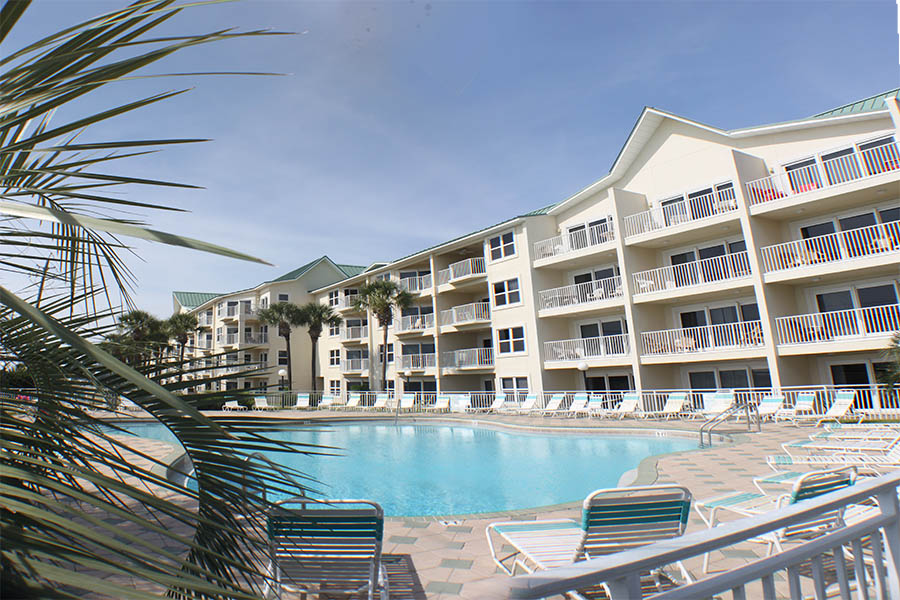 Description
Maravilla Resort: Maravilla Rental 3306 … Photos Rates & Availability Directions Attractions Photos. Balcony View 3rd Floor. 2 complimentary beach chairs and umbrella. Great view and a terrific value on this unit.
Accommodates 6
All of our properties do require a Saturday-Saturday stay during Summer and Other Peak times of year
Living Room with side view of Gulf of Mexico from Balcony
3rd Floor
Master Bedroom with King Size Bed and Side View of Gulf
Queen Size Bed in Guest Bedroom
Queen Sleeper Sofa in Living Room
Two Bathrooms
Fully Stocked Kitchen
Washer/Dryer
3 Flatscreen TVs with VCRs
Wireless High Speed Internet
Cable TV including HBO
Beach Service Included in Season (Umbrella/2 chairs) ($150 weekly value)
Balcony with Waterfront View of Gulf of Mexico – 2nd Floor
Pet Friendly–Well Groomed, Well Trained Pets Allowed with Prior Approval
See Rates below photos
Maravilla Resort Amenities
Two pools–Beachfront and Club House , Jacuzzi, Tennis Courts, Onsite Gym, Large Private Beach, BBQ Grills, Gated Community
Rates
Availability
21 Reviews
★ ★ ★ ★ ★
Condo was very clean and comfortable. Beach is steps away. We enjoyed every minute. We will be back soon
Sanja: Date of arrival - August 7, 2021
★ ★ ★ ★ ★
We have stayed at Maravilla for years but this was by far our favorite condo. It was extremely clean and the owners sent all information needed right away. If there was ever any issue or if you needed assistance they respond in a timely manner. My husband, son, mother, and myself had a wonderful time and will be booking again in the future. We even brought our small dog and it's a great atmosphere for both pets and families.
Brittany: Date of arrival - July 31, 2021
★ ★ ★ ★ ★
It was great from the moment we pulled in. Keypad on door makes you feel very secure. Then you walk in and just see ocean! The view is amazing!! The condo itself has high end finishes and large bedrooms. Couldn't tell you if the TV was any good because we never turned it on. Just sat on the balcony and listened to the ocean. Getting chairs and umbrellas at the beach was super easy and the attendants were always very nice. One of the best condos we have ever stayed at. Will definitely be booking again.
Kathryn: Date of arrival - July 17, 2021
★ ★ ★ ★ ★
This was the 3rd or 4th unit we stay at in Maravilla; we love it because they have nice pet friendly units, just across the street from the beach, and the beach chair and umbrella service. It was great, as expected, for our week long stay. It was just the two of us and our min pin, so there was plenty of room; and we could've easily had another guest or couple with us. We would recommend this unit and would certainly stay here again. :)
Leslie: Date of arrival - April 10, 2021
★ ★ ★ ★ ★
Condo was very clean and fit our needs for the week. So close to the beach- only a few minute walk. Good side view of ocean in building 3. The beach was the most beautiful I've seen in the US with the cleanest, white sand and beautiful Caribbean blue waters. The beach chair/umbrella service was a bonus that we enjoyed. Cooked most dinners in the condo. Did walk down to Pompano Joe's one evening.
Sandra: Date of arrival - April 3, 2021
★ ★ ★ ★ ★
After the year we've all had, this was a much needed getaway! Renee made the process so smooth and stress-free. She went above and beyond for our family to make sure we would get the vacation we needed. Everything was just as described in the listing. Great views, relaxing atmosphere, and the heated pool and hot tubs were used every day! Thank you, Renee for such a great stay!
Michelle: Date of arrival - March 13, 2021
★ ★ ★ ★ ★
We can't wait to return! Spacious place with a great balcony that features views, shade in the morning and sunshine in the afternoon. Comfy beds, nice tubs, ok appliances. The resort community is nice, too, with plenty of room to walk your dogs and only a couple minutes from the beach. All in all, it's a great value and you won't be disappointed.
Jon: Date of arrival - March 1, 2021
★★★★
2bd 2bth was perfect for my 2 week trip. Flooring issues were getting fixed when I got there so I was placed in a similar unit for a few days. Soon as it was finished I landed in this unit. Bit of a pain to move floors but not a big deal...just glad the prop mgr had access to a similar unit only 1 floor and 2 doors down. Once in this unit I had a problem with the sink disposal but it was fixed the next day. Overall, the place was clean, spacious, had all the cooking and cleaning stuff I needed, and served its purpose. I worked remotely while here and the WiFi performed flawlessly...which was very important. Beds were comfortable, bathrooms stocked, and everything worked as intended. You can tell the owner is updating bits and pieces at a time, but I'd probably do the same. Beach access was fantastic. Beach service was awesome too...those guys work their tails off to make guests happy (make sure you tip them each day). Overall, I was very happy and I would come back.

Anthony: Date of arrival - August 29, 2020
★★★★★
We loved staying in this condo. It was the perfect location super short walk to the beach and pool. The beach set up was perfect and the guys working it were wonderful as they placed us right by the water everyday! Already planning another trip to stay in this condo!
Virginia: Date of arrival - August 8, 2020
★ ★ ★ ★ ★
Casey V. Date of arrival - July 6, 2019
Very very-clean, beautifully decorated, very well maintained condo. Great view of the ocean from balcony. Very neat gated community. Very easy to access the beach. The water was so clear, and emerald. Great communication with condo ownership.
VRBO Review #27268202 submitted 7/19/2019
First time staying in a condo here.★ ★ ★ ★ ★
Date of arrival September 23, 2017
We have always rented a house while staying in Destin this is the first time in a condo. We loved it so much, it was so very clean close to the beach and the beach service is a major plus. We are all ready thinking about next year.
VRBO Review #19721053 submitted 10/3/2017
Great view and spacious ★ ★ ★ ★
Date of arrival June 3, 2017
We enjoyed our stay overall. Very spacious. Great view of the ocean. Our only complaint would be the guest bedroom mattress not very comfortable. The bed was extremely squeaky and you could barely turn without the noise. Other than that, wonderful stay. Thanks for having us!
VRBO Review #17797558 submitted 6/13/2017
Reviewer location Nashville, TN
Great condo awesome location!! ★ ★ ★ ★ ★
Date of arrival May 27, 2017
We were very pleasantly surprised by the condo. It looked a little dated on the outside but upon entering we were taken aback by the cleanliness and detailed appointments. The balcony gave a great view of the ocean and the complex. The condo is also very close to nice restaurants and about a 10 minute drive to superb shopping. Great stay and we'll definitely rent again...hopefully more sooner than later!
VRBO Review #17777726 submitted 6/11/2017
Nice unit, close to beach! ★ ★ ★ ★ ★
Date of arrival April 29, 2017
The condo was clean and well furnished. It was easy to find and all the instructions from the owner were clear and easy to follow. The beach service was great and very close by. Thanks for the great vacation!
VRBO Review #17488175 submitted 5/8/2017
GREAT PLACE AND LOCATION ★ ★ ★ ★ ★
Date of arrival April 21, 2017
This condo was amazing! It was very clean, beautifully decorated and had everything we needed! The kitchen was fully stocked, and we only had to bring our food. There were plenty of linens too! I felt like I was in my own home! Also, the location was very convenient to the beautiful beach which is close. We enjoyed our stay, and look forward to returning!
VRBO Review #17415183 submitted 4/27/2017
Excellent Location ★ ★ ★ ★ ★
Date of arrival April 1, 201
Our stay at Maravilla 3306 was wonderful. It was clean, comfortable, nice decor and had everything we needed and then some. The view was beautiful, the furniture on balcony comfortable to read and relax. The folks that are in charge of beach chair service were always helpful. Condo is located in the heart of it all! This is our third time returning and look forward to next year.
VRBO Review #17240299 submitted 4/8/2017
We enjoyed everything about our stay in Destin. ★ ★ ★ ★
Date of arrival March 18, 2017
The white clean sandy beaches and rolling aqua water were totally amazing. Also enjoyed the dining and shopping. Our condo was in a perfect location. It was clean and well decorated with an incredible large deck with view.
VRBO Review #17181530 submitted April 1, 2017
Wonder Property With Beautiful Gulf Views!★ ★ ★ ★ ★
Date of arrival September 24, 2016
Our family of 5 rented this property a few weeks ago. We initially wanted a beach front condo but we couldn't find one that fit our needs within the window we were taking our vacation. Amazingly enough we came across this little gem. It wasn't directly on the beach but across the street. It had beautiful beach views from the living room & adjoining bedroom balcony. When we walked into the unit, the smell of freshness greeted us at the door & all throughout the unit. It was very clean & spacious. The owners had directions for everything from our parking pass, pool/gym pass, beach instructions, to dining restaurants & attractions, etc. They covered everything! Communication was excellent. We would definitely stay here again. It's our new Home Away for Destin!
VRBO Review #16159884 submitted 10/12/2016
Loved this place ★ ★ ★ ★ ★
Date of arrival September 3, 2016
Loved the condo. So comfortable and roomy. Will stay here again.
Reviewer location: Memphis, TN
VRBO Review #15901813 submitted 9/13/2016
Great unit for extended family -- plenty of room ★ ★ ★ ★ ★
Date of arrival June 25, 2016
This is a gem ! We found this unit last year , and have stayed twice . You can see the ocean from the large balcony, and the walk to the beach just takes a couple of minutes. We love that the beach chairs and umbrella are included in the price. It's a very quiet complex, with a nice pool just a short distance from the unit. We LOVE Destin, and will be booking there again next summer!
VRBO Review #15087769 submitted 7/5/2016
DEFINITELY COMING BACK! ★ ★ ★ ★ ★
Date of arrival June 18, 2016
Had a great time at Maravilla Condo in Destin with our immediate and extended family. The condo was very clean and beautifully furnished with very comfortable couches and the bedding/bath linens that were spot on! The kitchen had everything we needed to cook a number of meals and accommodated visiting guests with ease, no crowding. While the unit is not facing the beach, the very large balcony on this 3rd floor unit provides substantial views of the water to the left, and frankly, thought it perfect, as the main street on the front side would have been way too loud for my taste, (one of the pools on the property is in the front too, so thankful we were not in front of it either as it remained quite busy). The beach itself is GORGEOUS and it has it's own private entrance with umbrella/chair service as part of the condo...this was definitely a plus as we used them all day, every day and it was never too crowded like the public beaches. Easy walk across the street to the water and the elevators and carts were good for lugging our beach gear and luggage instead of going up and down stairs. Perfect location to Destin Commons and Outlet mall and far enough away from all the fussy traffic by Harborwalk. *Pet friendly too!
Everyone thoroughly enjoyed themselves and we all look forward to coming back next year!
VRBO Review #15050072 submitted 6/30/2018
Questions on this property?
Maravilla 3306 Condominium Rental
2 Beds | 2 Baths | Pet Friendly
Call Renee or Laura
(888) 251-5214 (toll free)
(850) 269-3342 (local)
or send this short form