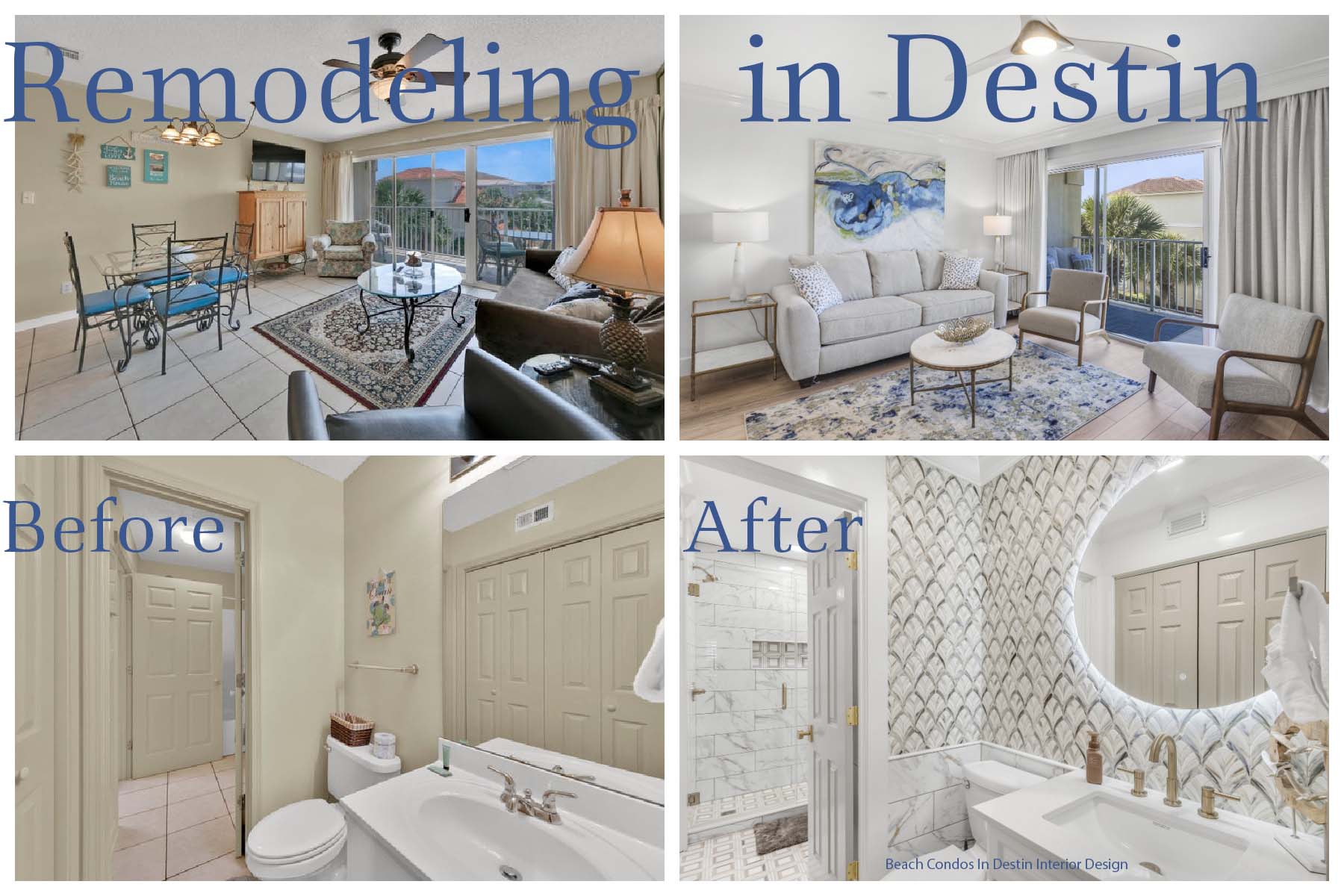 Beach Condos in Destin has been hard at work both growing our available properties and renovating those that we manage to make them even better for our guests. Here is a sneak peek at a few of our newly refreshed condo rentals. These before and after's really pop! Renee, Laura and the team have created beautiful spaces filled with custom artwork to create those serene and soothing vibes our guests love.
A huge part of what sets us apart from the competition is our in-house interior design service where we assist our owners in upgrading, remodeling or renovating their vacation properties. From bathrooms and kitchens to custom artwork on the walls, we are well known to our rental guests for offering modern, upscale condos in Destin and Miramar Beach, Florida.
Remodeling is a tremendously tedious job and unless you are here locally it can be quite complicated to manage that process. Beach Condos in Destin is happy to help facilitate the process from the planning and design phase, to the hiring and management of skilled and efficient, professional craftsman. Knowing where to put the emphasis and investment in a renovation project, keeping expenses within budget and knowing who can deliver quality work on a timeline, is vital to the success of each project. With these points in mind, we are able to maximize our guest's experience and our owner's return on investment (ROI) through rental income opportunities. As each interior design project comes together, we are reminded how much we love being able to offer our guests beautifully renovated condos they can call home while in Destin.
We live it. You'll love it.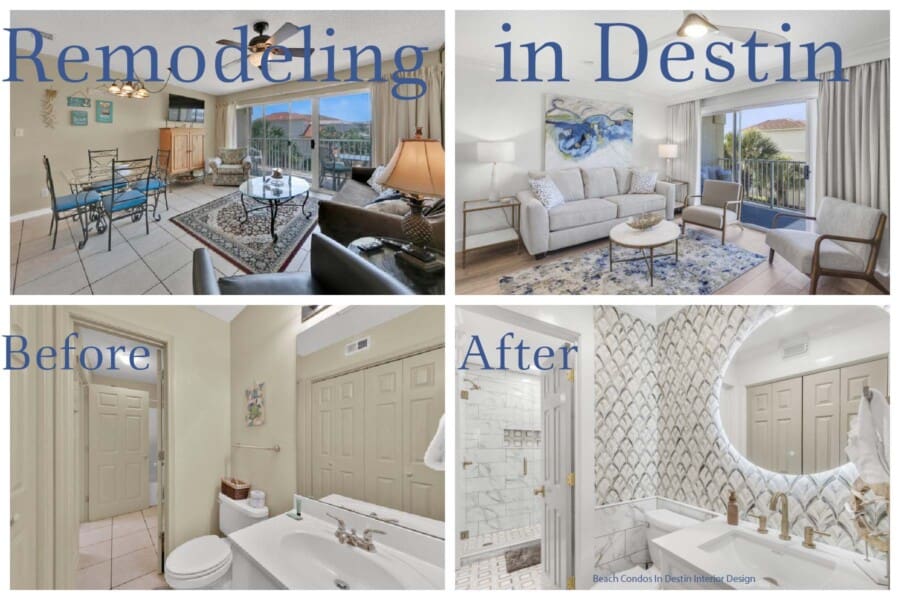 Maravilla 4306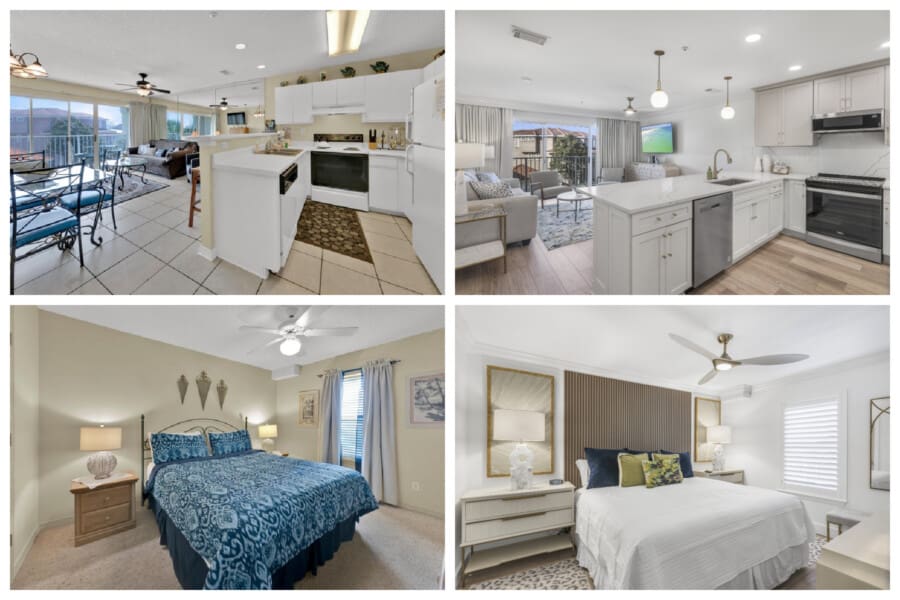 Below are before and after photos of Maravilla 4306 living room, bath and master bedroom which was completely renovated in 2023. Everything was done from ceilings to floor and a lot of design in between. Renee usually does all of the custom artwork in our condos specifically for each project. Design does not have to cost a fortune to have a huge impact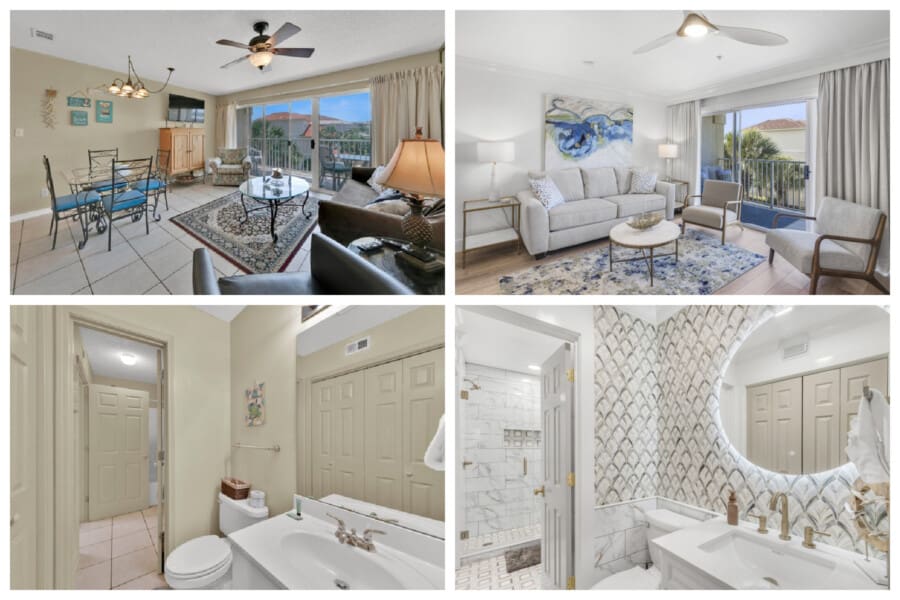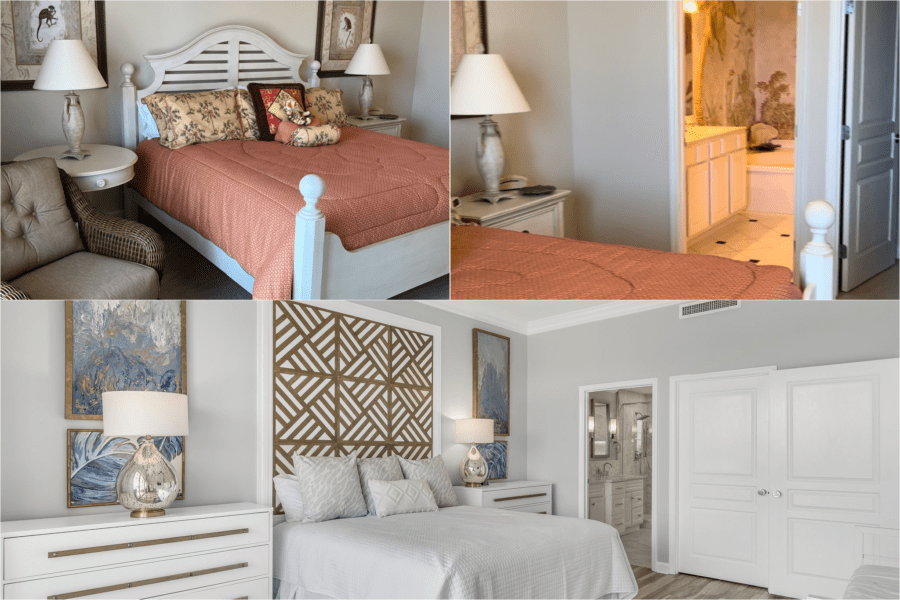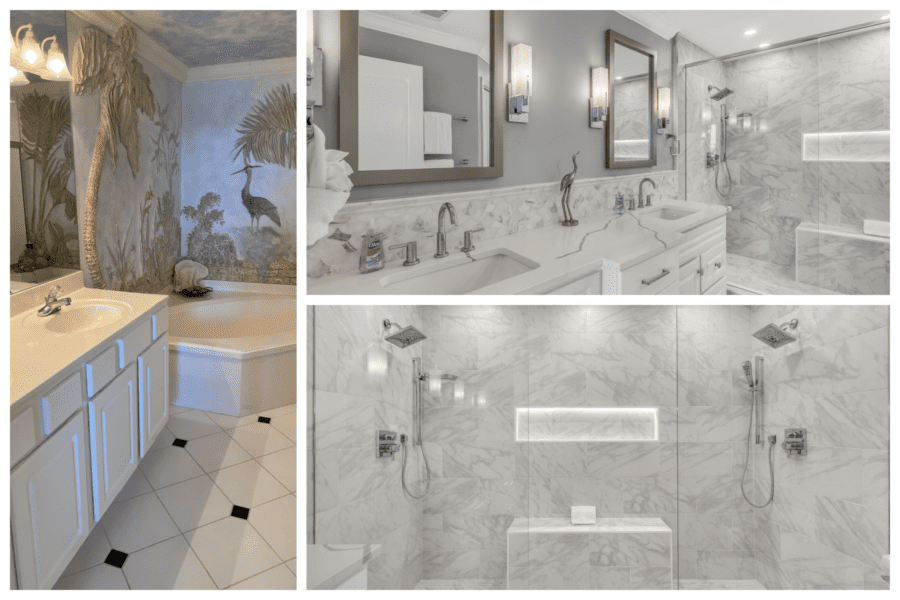 Bathroom Remodeling
The garden tub and small shower were removed and replaced with one large, double shower in the Master Bathroom.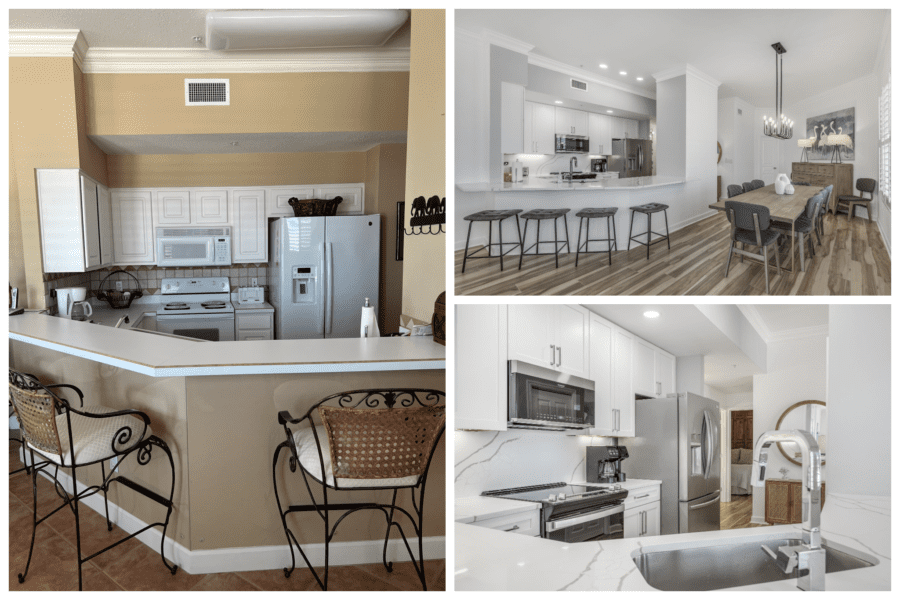 Condo Kitchen Redesign
Simple things like the removal of the Kitchen bulkhead, countertop lowered to all one height, installing recessed lighting, and adding taller kitchen cabinetry, creates more functionality and visual appeal without adding tremendous cost.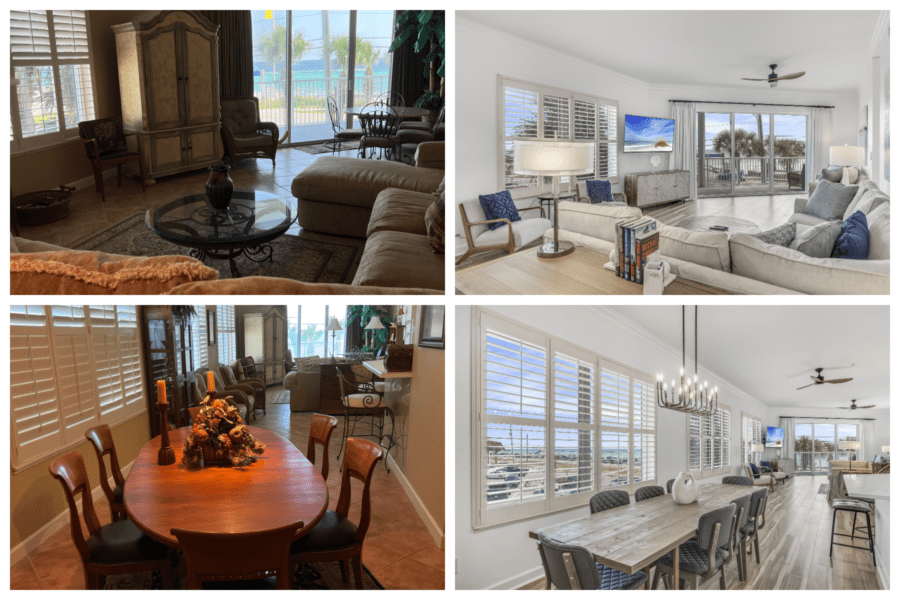 New Interior Crystal View 202
Check out the custom dining table at Crystal View 202! On occasion, it can be hard to find exact measurements you need for a space. In this case, Crystal View units need a very narrow and long table for seating 8-10 guests. We contracted for a custom build dining table – for a fraction of the cost. Selected coordinated white paint, smoothed out the ceilings by removing the popcorn texture, installed updated light fixtures and new furnishings, complete the updated design.