5 Cool New things to Do in Destin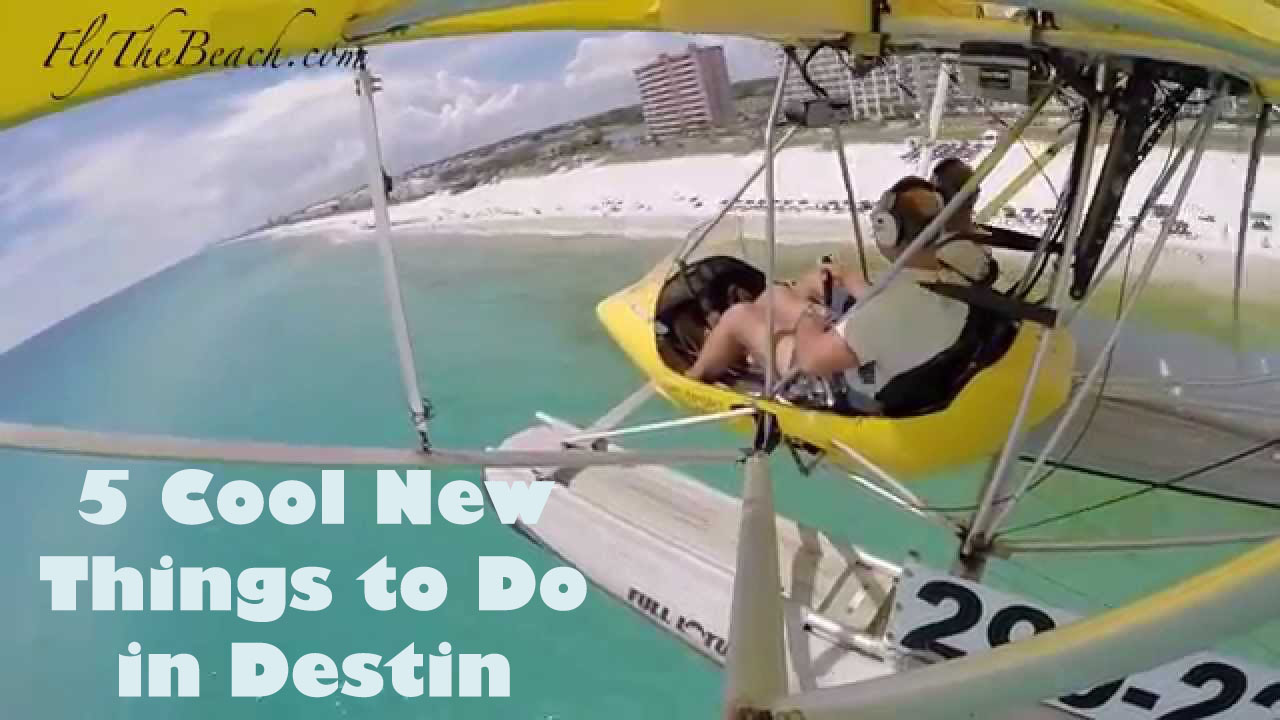 Exciting Destin Water Excursions that You Will not Want to Miss. 
Booking your Destin vacation is a huge step, but don't forget to arrange in advance the perfect memorable experience for your family.  Here is a list of 5 cool new adventurous excursions in the Destin / Miramar Beach area to help make your summer vacation unforgettable.
Double Decker pontoon boat with a slide.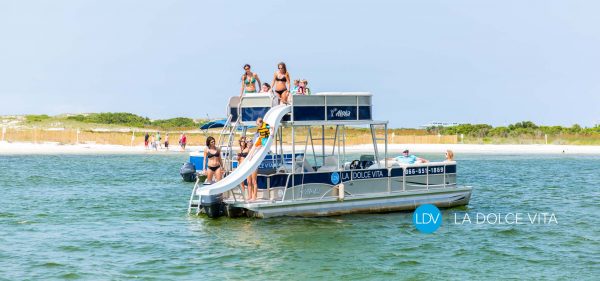 Locals know there is nothing that beats a boating afternoon wading around the crystal waters of Crab Island just past the Destin Bridge. While renting a typical pontoon boat is always a hit, why not try a pontoon with a built in slide. Generally, this option will be a little more pricey than your average crab island pontoon rental. Pack your snacks and drinks and get on board.  It is a great way to add the extra wow factor to your trip. I have recently seen them advertised here at the following link: http://www.destinvacationboatrentals.com/boat-rentals/
https://ldvbeachservice.com/products/double-decker-pontoon-boats/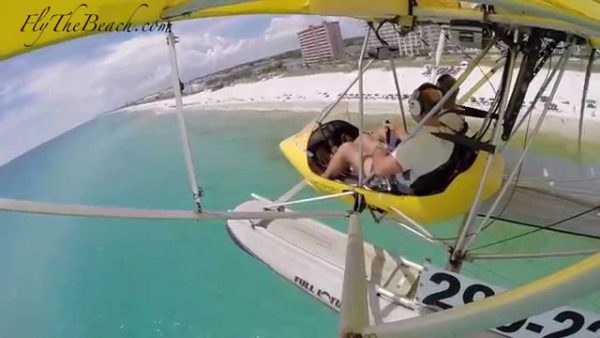 By Air or By Sea?  One of the most truly amazing, thrilling experiences in Destin is to watch the dolphins in their natural environment. Why not dolphin watch from above in a sea plane? Starting at $99 for a 20 minute flight it is a truly unique experience with the wow factor. http://www.flythebeach.com/ Check out their video here https://www.youtube.com/watch?v=UsEK_xGil0c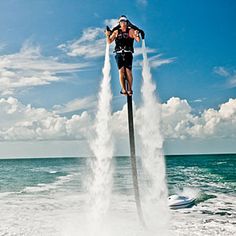 Jet Pack View of Crab Island.  I grew up watching the Jetsons and so did many of you. If you have ever wanted to jet pack thru the sky's perhaps try http://jetpackdestin.com/  Jet PAC takes you out to crab island where wearing a space age pack you are propelled by a jet of water. This is definitely a bucket list item for the thrill seeker in your group. Check out the video below: https://m.youtube.com/watch?feature=youtu.be&v=vIVnXoYHT0Y

It's a Boat, It's a Bar, It's a Paddle Boat for 10!  Book your trip on Pedal Pub Destin and exercise those legs as your group powers through the water on the unique "pedal pub".   http://www.saltwaterpedalpubs.com/  This experience is BYO food and drink. Each boat allows up to 10 people at $45 per person for a 1.5 mile journey. This is a great way to laugh, joke and relax with your group while working off those calories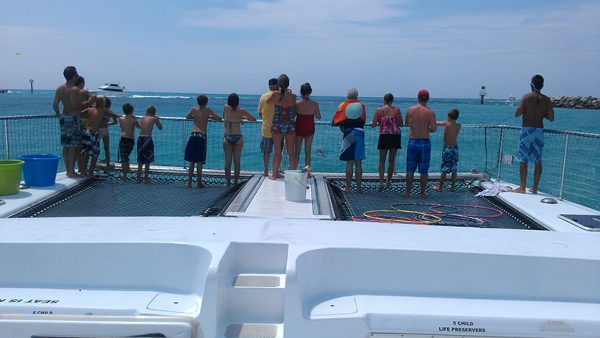 Catamaran Dreams.  Maybe lounging on the deck of a Catamaran as your captain sails your group across the harbor is more your speed. Watching the Thursday night Destin Harborwalk Fireworks and Air Show from a catamaran is so much fun.  Pack your snacks and a cooler.  Prices start at $40 per person for 3 hours to https://cattywampus-snorkeling.com/gallery/