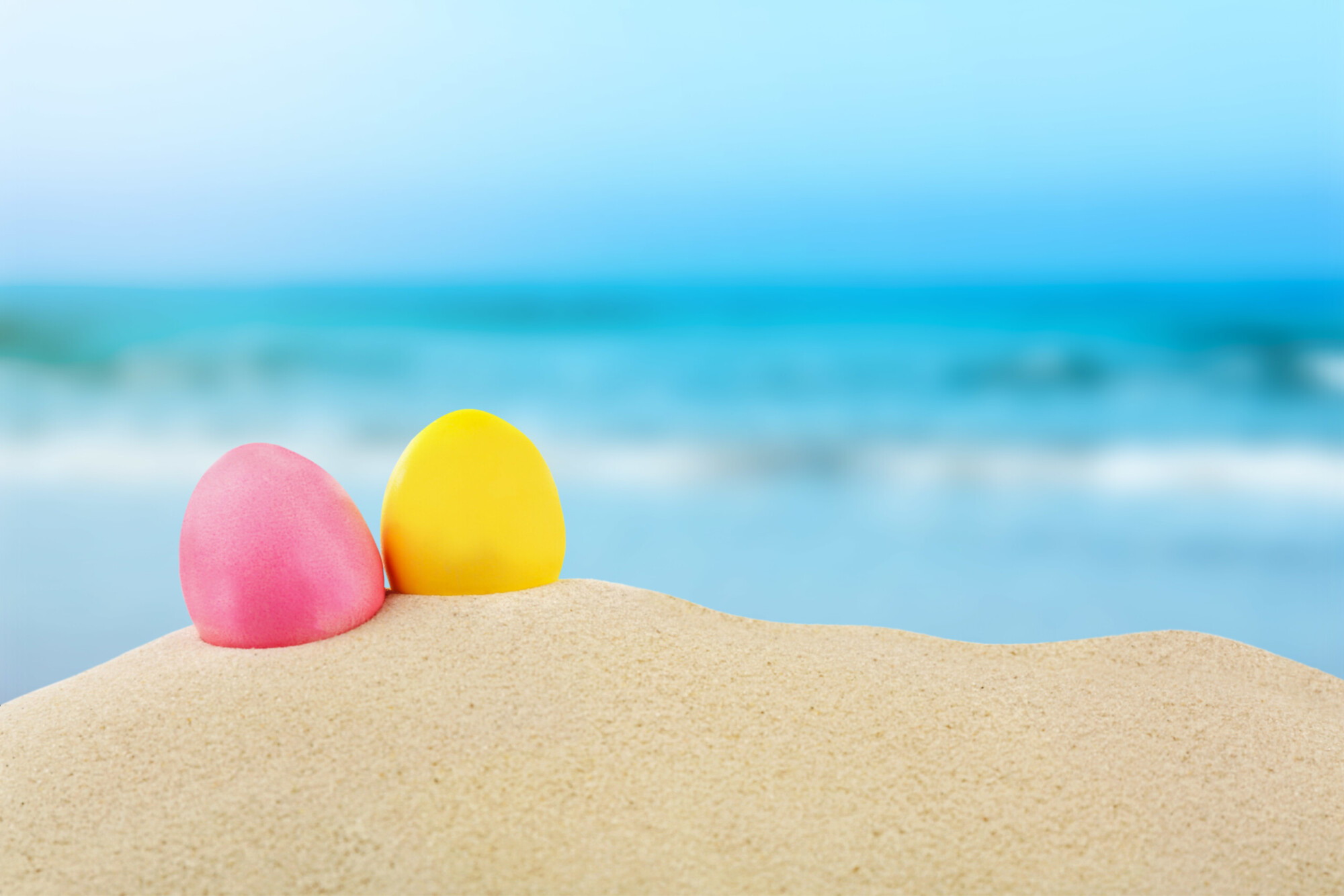 Wednesday, March 28
Destin Library Egg Hunt. Take your children ages 4 and under to the Destin Library at 150 Sibert Ave at 9:30 AM for some early Easter egg hunting. Door prizes, the Easter Bunny itself, and lots of fun await you at the Destin Library. Be sure to RSVP by calling 850-837-8572.
Thursday, March 29
This ones for the Dogs  – no really! Bring your pup out to Grand Park in Grand Boulevard on Thursday, March 29 from 5:30-7:30 p.m. for a free doggy social. For just $10 you and your pup can participate in a doggy treat egg hunt as well! For the humans a $5 donation will get you refreshments after the event. All proceeds go to support Dog-Harmony, a local charity that trains and rescues abandoned or surrendered dogs. For more information visit www.grandboulevard.com.
Friday, March 30 
Easter Crafts at the Destin LIbrary. From 1-4 PM, bring your children ages 4-12 and so they can get crafty and make an Easter magnet. Free and open to the public. Destin Library.
Saturday, March 31
Destin Annual Easter Egg Hunt. The annual Easter Egg hunt for the whole town will be held at the Morgan Sports Center, 4200 Indian Bayou Trail, beginning at 9:00 AM. For ages 12 and under. Special zone available for toddlers
Easter Explosion.  A cant miss Easter Experience is the annual Baytowne Wharf Easter Expolsion!  Face-painting, lawn games, and an inflatable obstacle course is from 12-3 PM. Oh and don't forget a Picture with the Easter Bunny.  more information visit http://www.baytownewharf.com.
Bunny and Ice Cream
At The Henderson on March 31 12-2 at the Sprinkles Ice Cream shop enjoy Ice cram with the Easter Bunny.  Open to the public. For
Sunday, April 1
Lulu's Easter Egg Dash. Head over to Lulu's at the foot of the mid bay bridge to enjoy tell the kids to be on the lookout for the "Golden Eggs".  The Easter Bunny will be making a special appearance for photo. Starts at 2 PM, but the best seats go early.
Easter Egg Hunt at The Gulf. The Gulf Okaloosa Island, 1284 Marler Ave, will also have a  Easter Egg hunt , and bottomless mimosas for the adults over 21. The 5 and Under Hunt is at 1 PM, and the 6-12 year old Hunt starts at 2 PM.
Helicopter Drop Easter Egg Hunt The Henderson Beach Resort annual Helicopter Easter Egg hunt. Well, not so much a hunt as a mad dash, be on site to watch the Helicopter drop eggs for little ones to scoop up. Located on the front lawn of the Henderson this event is open to the public. The drop will be at 12:30 PM so be sure to go early as parking may be limited
Easter Bunny Brunch
Easter Brunch in the Harborview room 10-2pm $32 per adult and $16 for kids over 3!
Seaside Easter Celebration. At the Seaside Amphitheater the front lawn will be dotted with 1000s of eggs from 11-2 PM. Grab something to eat and enjoy the festivities