Bonfire on the Beach Destin Miramar Beach Florida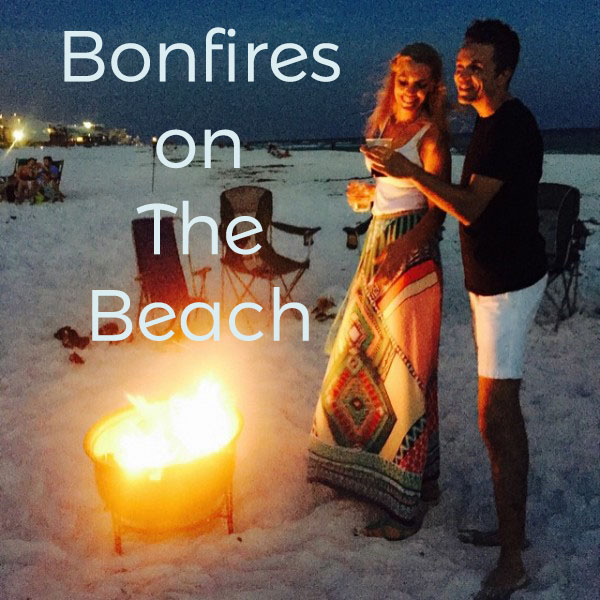 As a small family owned business, it is not often that we get to take a break from work and enjoy beautiful Destin (our town) from the visitors' perspective.  This week we were fortunate to have family and friends in town so we took  time to do a little research on your behalf.  Over the next few blogs I will highlight some of our favorite experiences and where you can find them.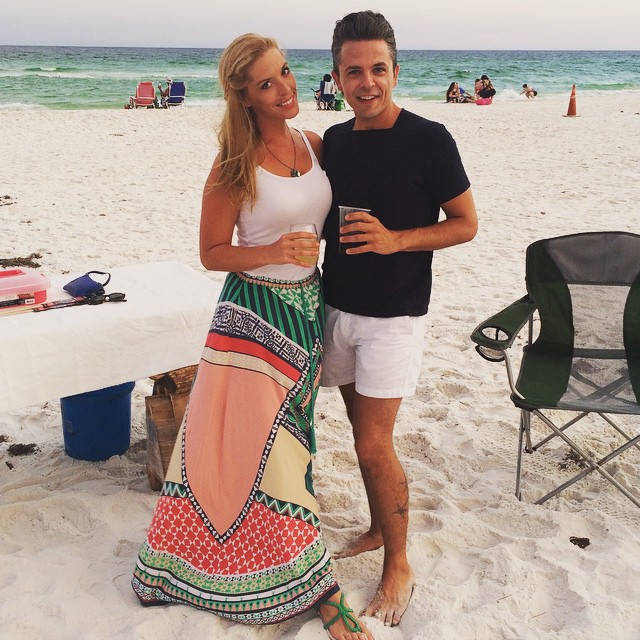 If you have a large group or are celebrating a special occasion, like a beach wedding, consider calling to set up a beach bonfire (www.bonfireguy.com) . Bonfires are allowed on public beach access in Walton County by permit. The closest public access for our guest is Pompano Joes. At the time of this blog, a basic setup including your permit, fire pit, wood, table, smores kit, setup and break down cost around $350 total. We also rented 10 extra chairs for $5 a piece and made the children bring down extras.
What a terrific experience for all of us.  With 24 of us in the group this was the perfect way to spend some low stress. quality time with one another.  Our family and friends were  spread out amongst so many different condos this was a perfect way to get everyone together without the hassle of waiting for a spot at a restaurant or cramming uncomfortably into a condo.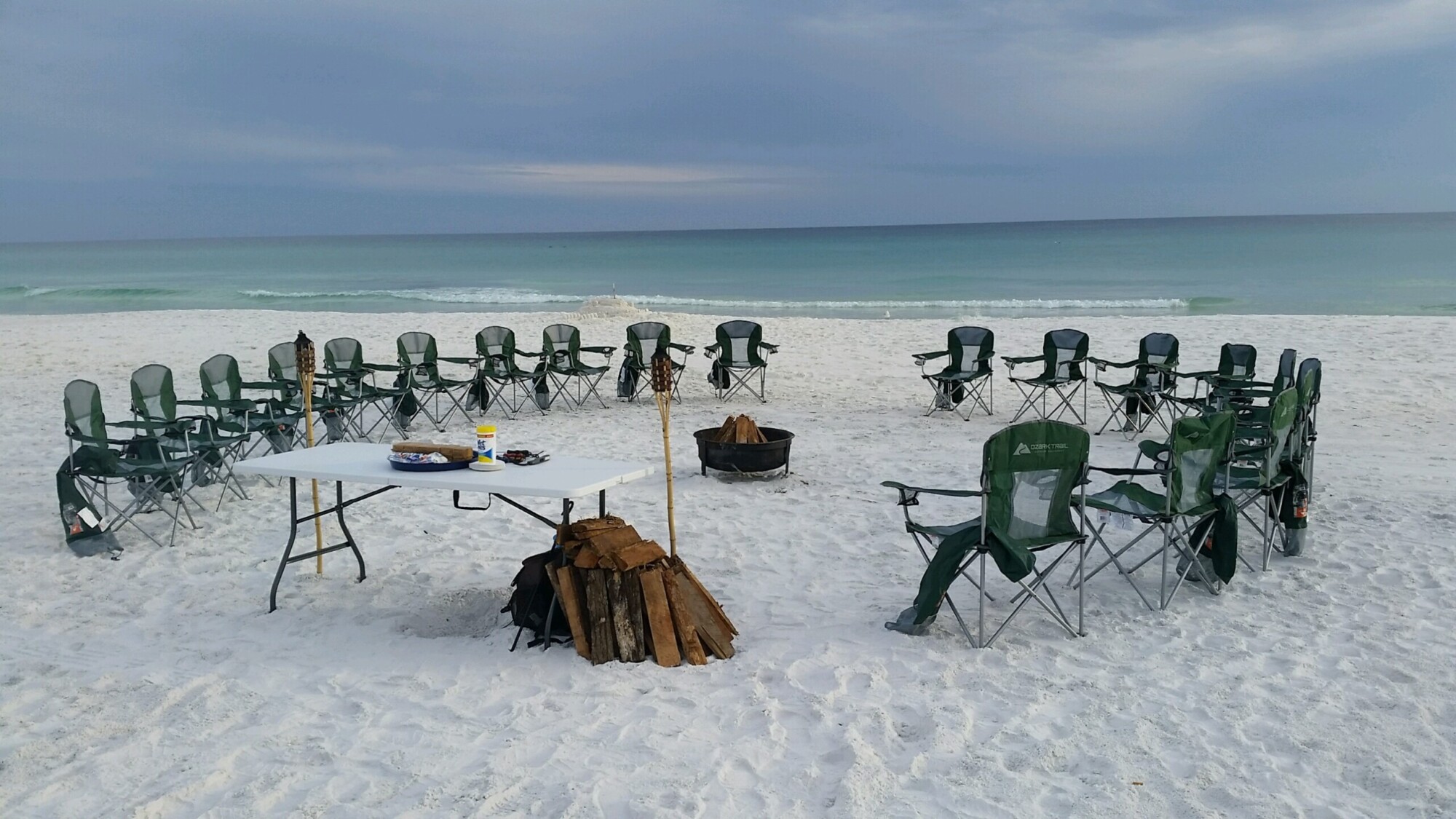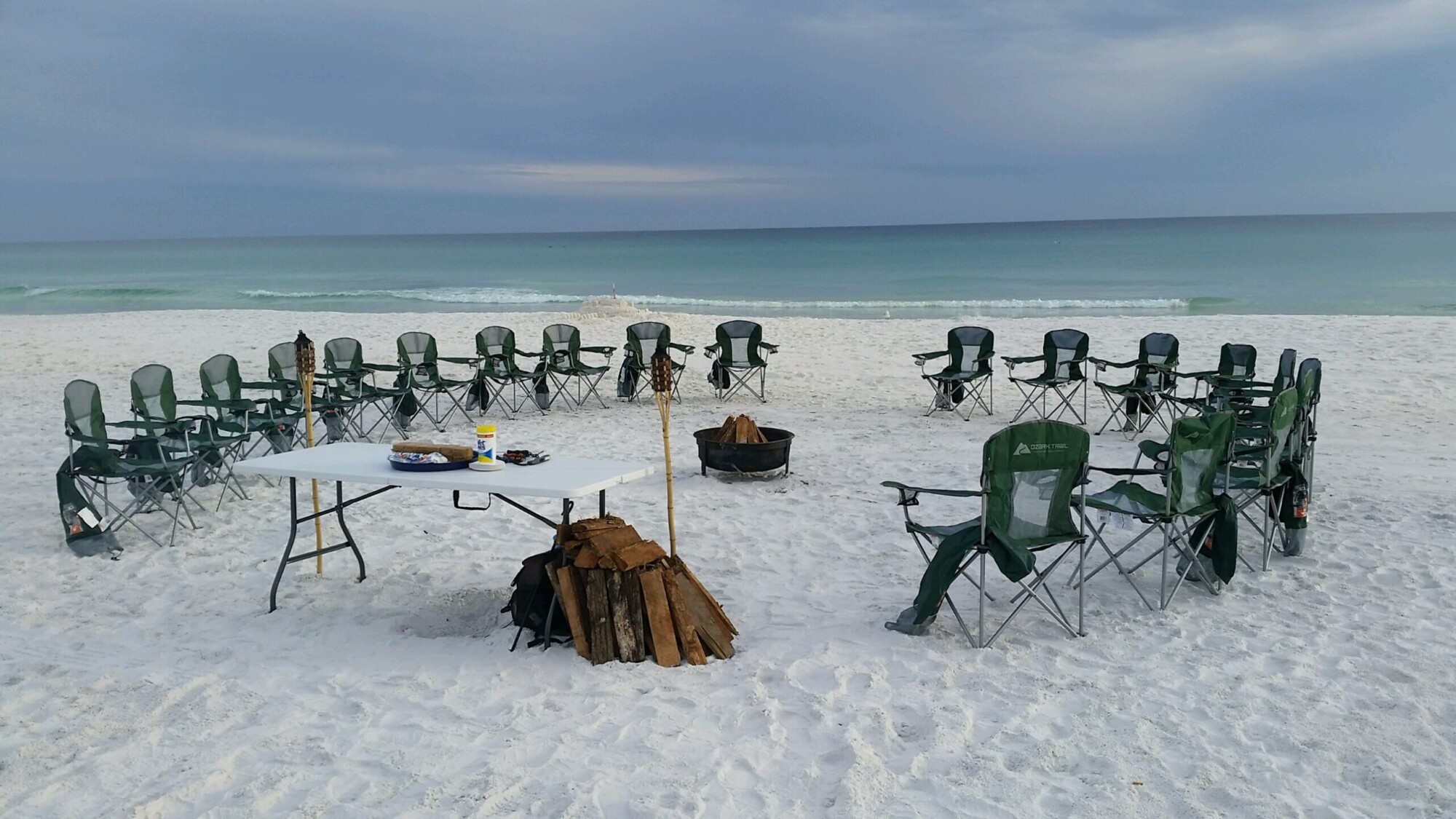 For the adults in our group, it was all about the ambiance of watching the sunset, listening to the waves and mingling.  For the kids, it was all about smores, fire side ghost stories and touch football.  It was one of those magical memory making nights, the ones where you have the mental snapshot of how tall the children were, what the sunset looked like and how great it felt to just press pause on the real world.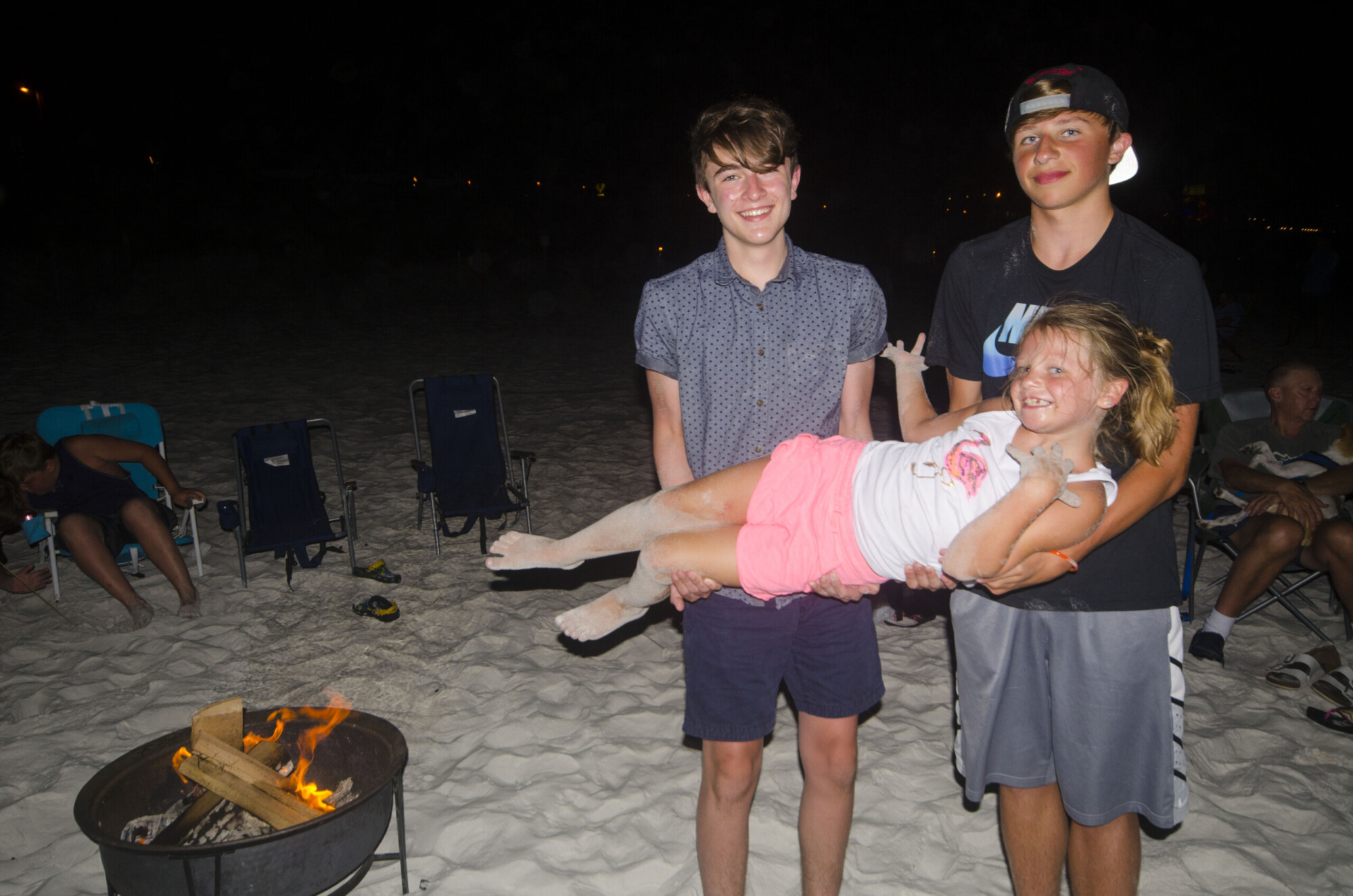 Be sure to call Steve with www.beachbonfireguy.com to get the most up to date rates and pricing, and then call me and tell me what time to show up. -Laura