10 of our Favorite Water Sports in Destin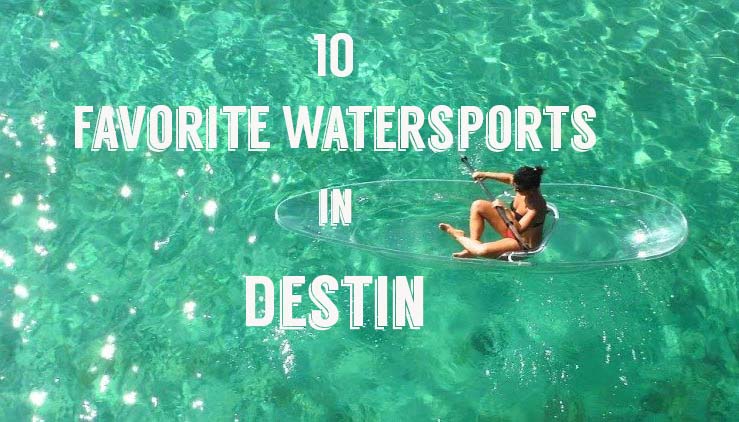 When planning the perfect family Vacation to Destin and Miramar Beach the first concern is where are you going to stay. That is easy, of course you are staying with us at one of our 60 fabulous Beach Condo In Destin properties! That is awesome and you are going to have a amazing time! 😉 Once you have made that decision one of the next big things on the list is figuring out ways to spend your time when not parked on the beach soaking up sun, In this post we will explore 10 great water sport activities in Destin.
1.
Paddle Boarding
Observe Sea Life Up close and Personal
2.
Jet Skiing
Motorcycle the Waves
http://bluecrabwatersports.com/
3.
Kayaking
Peaceful, Personal Boating. Some People Fish from Kayaks.
4.
Boogie Boarding
Fun for Everyone
5.
Skim Boarding
Test Your Balance and Agility
6.
Snuba
Hybrid snorkeling and diving. A great way to explore the Jetties
7.
Snorkeling
Family Fun at the Jetties
8.
Parasailing
Adventure Water and Sky
9.
Suba Diving
Feels like Flying in a World that is Not My Own and What an Adventure
10.
Kite Boarding
Test Your Strength and Sense of Adventure, Knowledge of Wave and Wind–Not for the Fragile. Watch on a Windy Day from the Bayside of Okaloosa Island.