Beach Yoga Experiences in Miramar Beach and Destin, FL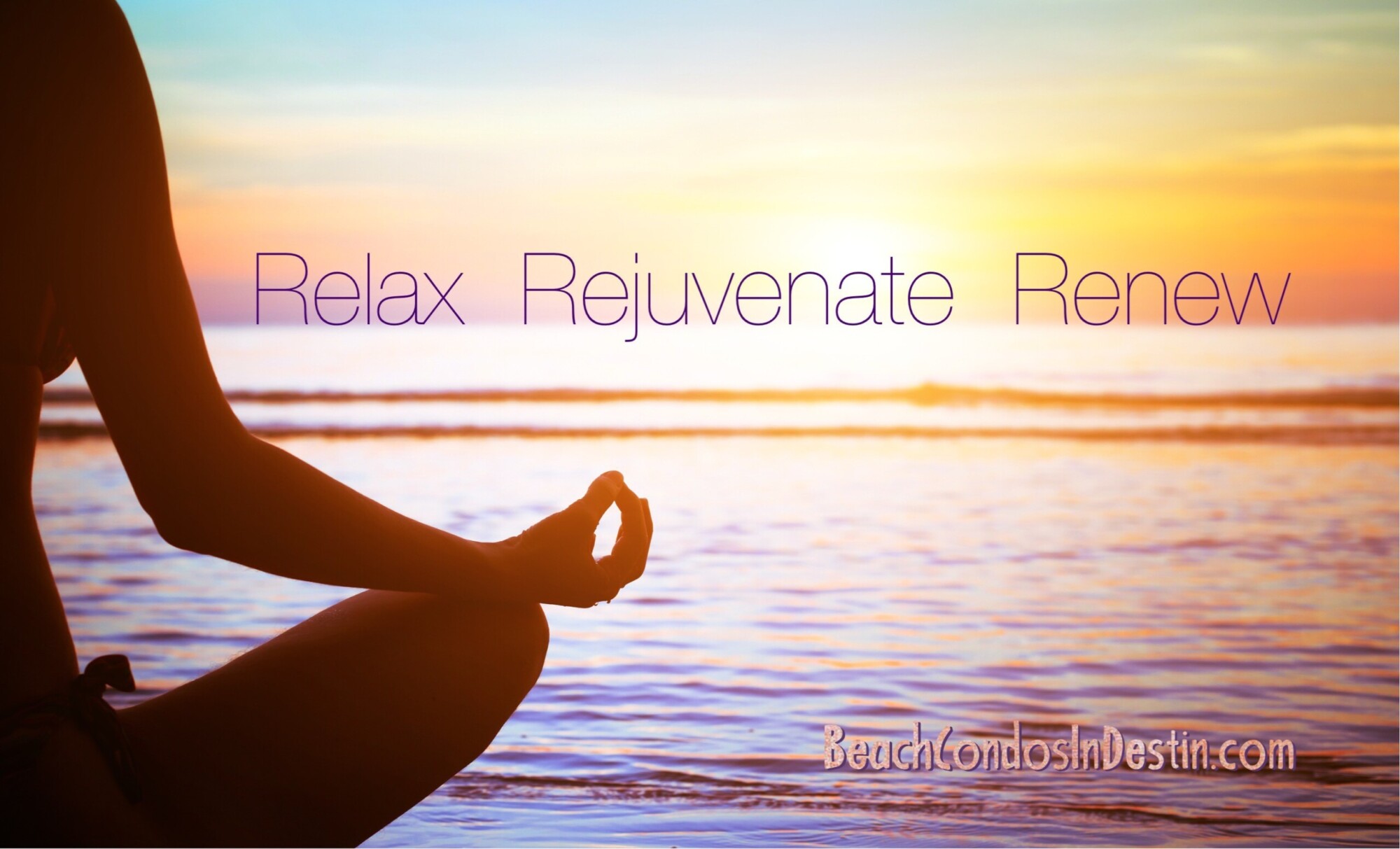 Wow! I just returned from an amazing and relaxing "stay-cation" at the beach and it was filled with so much laughter and mindful moments of peace.
One evening we simply sat by the shore under the full moon, watched some kids dance around a bonfire and a sense of calm swept over us like a refreshing breeze. The rhythmic breaking of waves seemed to match our breath and I thought how relaxing and "natural" it would be to immerse into a vinyasa or better yet, catch a sunrise Yoga session for a true Sun Salutation! I can't be the only one who would enjoy something like this so whether you're a Yogi or just looking to explore something new, Miramar Beach offers a multitude of yoga experiences that are sure to relax, rejuvenate and renew.
YOGA ON THE BEACH.
Destin Beach Yoga/ Destin Yoga by the Sea offers year-round classes on the beach, including sunrise sessions. Full class schedule online at www.yogadestin.com or check out their Facebook page https://www.facebook.com/DestinYoga/
TURN UP THE HEAT. Into Hot Yoga?
Well, Miramar Beach has that too. Destin Hot Yoga offers a variety of Flow classes at warm and hot levels. You can even train to be a teacher!
Check out Beach Condos in Destin Miramar Beach vacation rentals and design your own yoga retreat or attend one of the retreats hosted by a local business. Either way, your mind, body and soul will be filled with peace, renewal and relaxation. Doesn't that sound simply beachy?