Welcome to the Team – New Vacation Rentals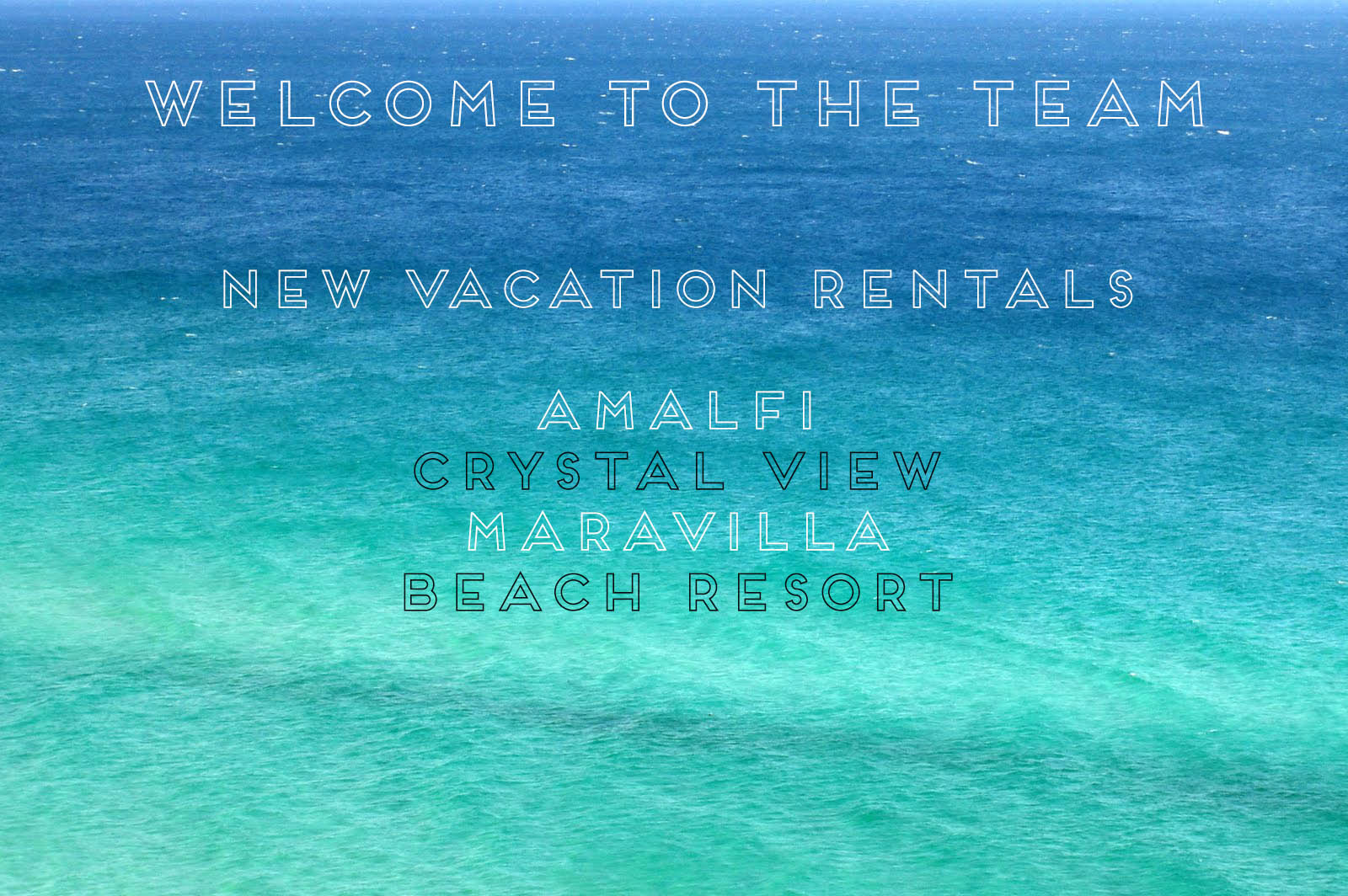 New Rentals in Destin / Miramar Beach
We have had a busy few months with remodeling and we are pleased to have added several beautiful condos to the Beach Condos in Destin family. Click on the link under the condo name to go to that property where you will find photos, rates and availability. Because they are new condos often times that will translate to special offers for stays coming up in the next month. Be sure to visit our specials page for offers on these condos as well as others.
Amalfi 209A
http://www.beachcondosindestin.com/property/amalfi-209a/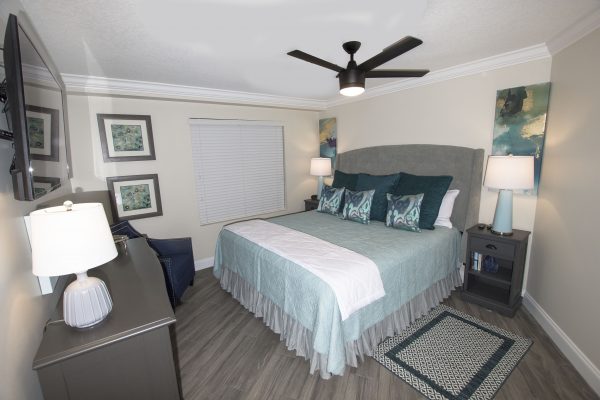 Be Wow! This condo has undergone a truly stunning renovation. Floor to ceiling, this condo is new and in gorgeous shape. With Amalfi being a new property for us to manage our prices on this beautiful place are on deep discount for the spring and priced competitively low for Summer. Amalfi is not a pet friendly resort but it has a true resort property feel. Amalfi is located on Miramar Beach near Majestic Sun.
Amalfi vacation rentals provide guest with a large pool, tennis courts, grills, covered parking, beach service and more.
Our Amalfi Condo unit 209 A can sleep up to 8 people. The master bedroom and guest bedroom both have a king size bed. The second bedroom has a built in bunk bed in addition to the king bed. There is a sleeper sofa in the living room for a additional 2 guest.
Beach Resort 215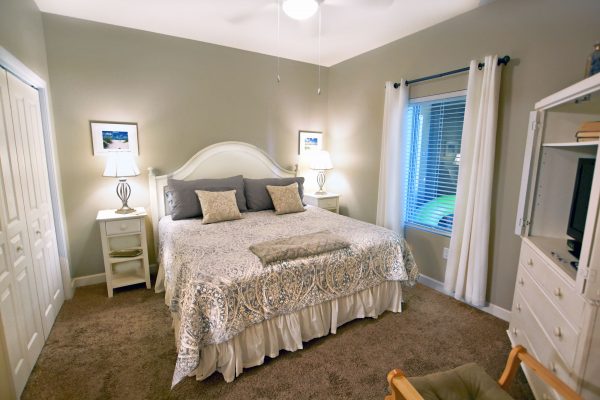 Beach Resort boast one of the best pools on the emerald coast, the two pools never feel crowded and afford guest the ability to space out and enjoy. The Top pool is heated during early spring. This small condo is perfect for a couple or a small family looking to enjoy their stay at the beach without spending a lot. The master bedroom has a king size bed and attached bath, the bunk room has bunk beds featuring recessed TV's at the foot of each bed and a separate bath. The condo does come with Beach service while in season. Come see why Destin / South Walton guest love the beach resort neighborhood.
Crystal View 304
http://www.beachcondosindestin.com/property/crystal-view-304/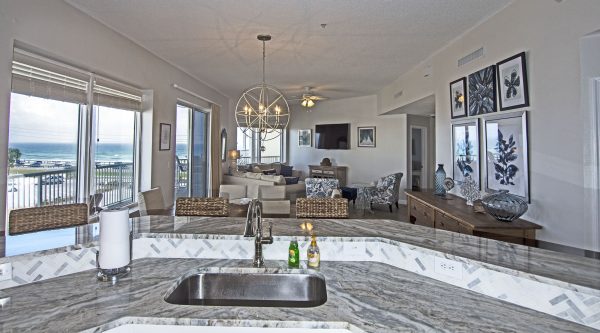 Crystal View in Miramar Beach has been a well kept secret until recently. Crystal View is a small complex consisting 16 units. As far as Destin rental condos go, the units at Crystal View are large. Each unit at Crystal View has 3 large bedrooms and 3 bathrooms. Crystal View is located near Pompano Joes for convenient afternoon snacks. The condo comes with beach service of two chairs and a umbrella in season on a suprsingly quiet stretch of beach. Crystal View 304 has beautiful gulf views from the living room, dining, kitchen and master bedroom along with a large wrap around balcony. Each bedroom has a king size bed making it the perfect fit for large families looking to visit the Destin area. One of the bedrooms also has bunk beds. This unit can comfortably sleep up to 10 people. This condo is pet friendly so all members of the family are welcome. The owners revamped this condo in early 2017 and it is gorgeous with soothing blues and classic yellows. It has the look and feel of a Southern Living show house.
Crystal View is a cannot miss for large family gatherings or any group looking for space to relax and a view to enjoy.
Maravilla 1406
http://www.beachcondosindestin.com/property/maravilla-1406/
Maravilla 1406
If Crystal View is a well kept secret Maravilla is a resort that countless guest come back to year after year. With family friendly grounds and a Destin vacation that won't break the bank, guest love the convenient location (midway between Destin Commons and Silver Sands Outlet) with a access point from HWY 98 as well as Scenic Gulf drive. The owners did a great job of turning this little condo into a cute comfortable place that begs guest to relax. The kitchen has one of the prettiest granite counter tops I have ever seen. Maravilla 1406 has three bedrooms and 2 bathrooms. Maravilla 1406 has a king bedin both the master bedroom and first guest bedroom and bunk beds in the 3rd bedroom along with a new sleeper sofa in the living room.
Maravilla 3207
http://www.beachcondosindestin.com/property/maravilla-3207/
Maravilla 3207 is Renee's newest condo. Everything about this place has been renovated and redesigned. Beautifully updated from the kitchen cabinets, bathrooms, appliances and showers. The pictures speak for themselves. Two large bedrooms with king size beds. The master bath has a custom walk in shower. This unit is in building 3 at Maravilla and is the second unit back from the beach on the 2nd floor offering it a great side view for the price, this one will book quickly.
Maravilla 2409
http://www.beachcondosindestin.com/property/maravilla-2409/
What a view! If you have ever stayed at Maravilla you know that building 2 is the building facing the gulf directly. Maravilla 2409 is a 2 bedroom 2 bath condo on the top floor with great views of the gulf and the front pool. While this condo has not yet been updated like our other front facing Maravilla condos it is offered at a lower rate. If you came for the view this is one you won't want to miss. Maravilla 2409 will sleep up to six and like all of our Maravilla beach rentals it comes with beach service in season and is pet friendly.