What to do on a rainy day in Destin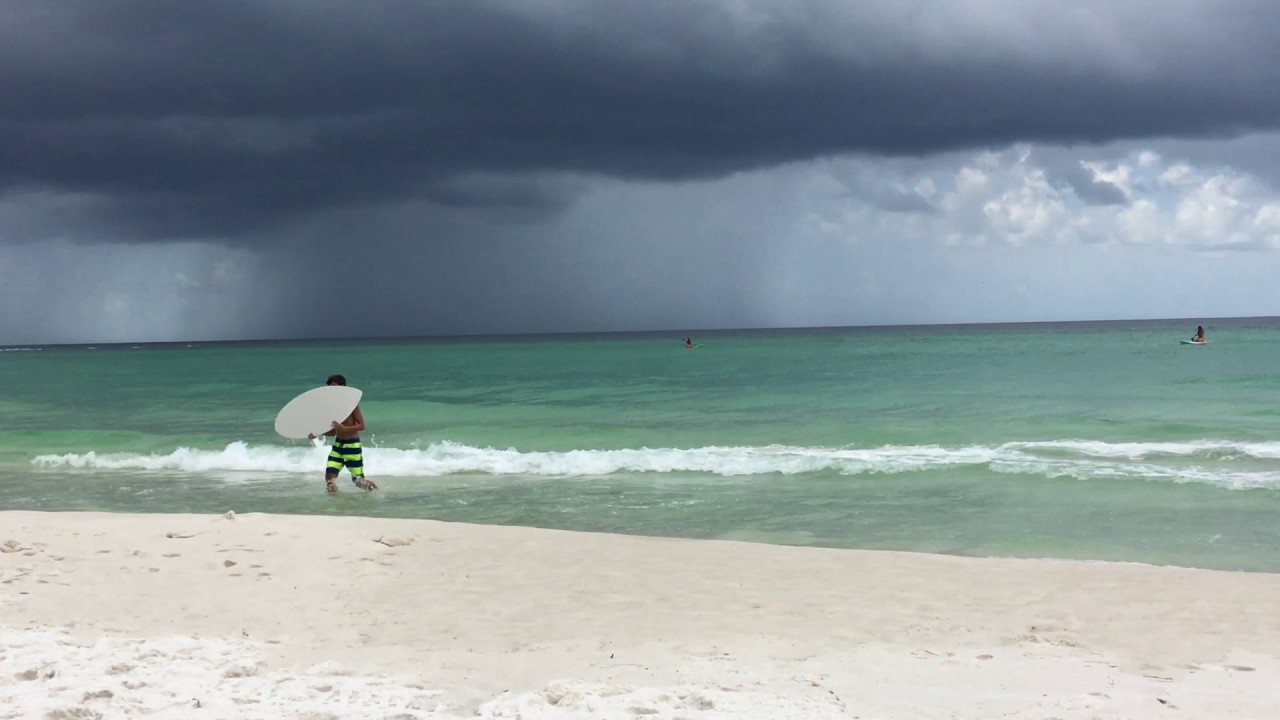 Sadly, it does indeed rain in Destin. Weather on the Emerald Coast is unique, and rain usually comes in short bursts during the spring, summer and fall months. But there are plenty of things to do around town to occupy those days when the rain never seems to end.
Our first suggestion is to relax in your condo! It seems like the easy answer, but you're in a beautifully decorated condo on the beach, take some time to kick back, watch some television, a movie, Listen to the rain and watch the waves. You could choose to trek down to one of Destin's local seafood shops and bring back some freshly caught shrimp to saute. Better yet, soak in your favorite book on the balcony with a backdrop of crashing waves and falling rain. We still have both Major book sellers Books A Million and Barnes and Nobel nearby
If you don't want to bother cooking seafood at the condo, why not venture out to one of Destin's wonderful seafood restaurants? They're cooking up fresh and local seafood, even on the rainy days. Or perhaps you're tired of seafood; have you tried McGuire's Irish Pub, Pepito's Mexican Restaurant or Fat Clemenza's Italian fare?
If you're in the mood to learn a little more about the Emerald Coast, there are a few museums you can visit. At the Destin History and Fishing Museum, you can see what life was like here before all the hotels and high rises, or check out Earnest Hemingway's rod and reel! Just across the island you can learn about the "mound builders" who lived here thousands of years ago at the Indian Temple Mound Museum.
Destin takes pride in being known as a "family destination", so maybe the kids would like to visit the Gulfarium or the Emerald Coast Science Center. The Gulfarium is one of the nation's oldest marine parks. It features exhibits with sharks, penguins, dolphins and and other saltwater animals. The Emerald Coast Science Center was voted one of the best "Almost Free Activities" in the area. Here, kids can have fun and learn about science through hands on interaction.
Another great way to spend the day is to hit the bowling lanes. Hurricane Lanes or Uncle Bucks Fish Bowl offers families an active alternative when rain strikes, complete with a cafe, pool tables and an arcade.
Speaking of Arcades the following places are great for the kiddos,  Fat Daddies Arcade  or the Track $20 buys over 100 tokens which will keep most kids going for at least a solid 30 minutes of play.
Perhaps on your vacation in Destin / Miramar Beach  you like a little more activity  There is a great places to play Laser tag / black light mini golf Destin Laser Tag
If you like to shop, head over to the Destin Commons or the Silver Sands Outlet Mall. The Destin Commons is home to dozens of shops, including the Bass Pro Shop, Build-a-Bear store and the Hard Rock Cafe. The Silver Sands Outlet Mall boasts over 100 stores with savings up to 75% for shoppers. If high end fashion stores like Anthropologie, Lilly Pulitzer, Vineyard and Vines and Tommy Bahama are your favorites then try Grand Blvd, located just past the silver sand outlet
I can always go for a movie on a rainy day and fortunately Destin is home to 2 movie theaters, the AMC Theater at Destin Commons and the Carmike 10 theater at Grand Blvd.
Its a shame it has to rain while you're on vacation, but hopefully some of these suggestions will brighten your day and leave you entertained and refreshed for the sunshine that is right around the corner!
Comments? Talk about this blog post with us on our Facebook page!